Yacht
A timeless material for luxury yachts.
The freedom and luxury that an exquisite yacht can offer are based on its design and attention to detail, starting from the material used to complete the areas that are used on a daily basis, through to the cladding of the yacht itself.

In the world of sailing, the basic requirement is that all materials must be rust-proof, which is why the incredibly versatile Lapitec, with its unique properties, is extremely well-suited for this special sector.

Sophisticated Lapitec, with its elegant finishes, can really bring out the best of these surroundings, adding a touch of style and functionality to make each luxury yacht unique.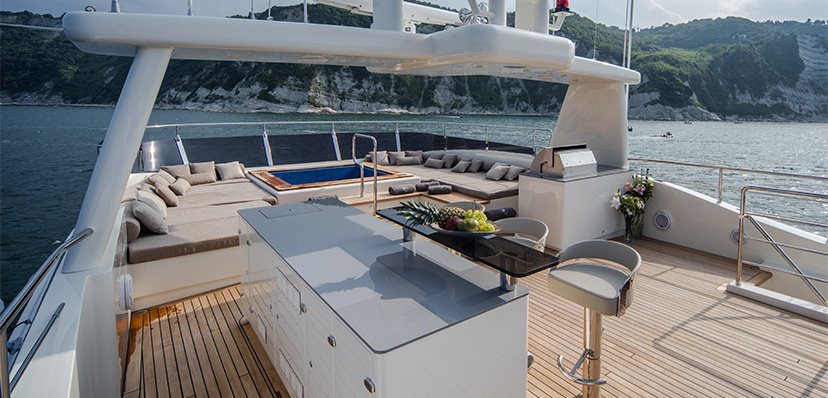 KITCHEN WORKTOPS AND TABLES
Lapitec is perfect for use outdoors, for making tables and kitchen worktops for yachts, thanks to its high resistance to weather conditions.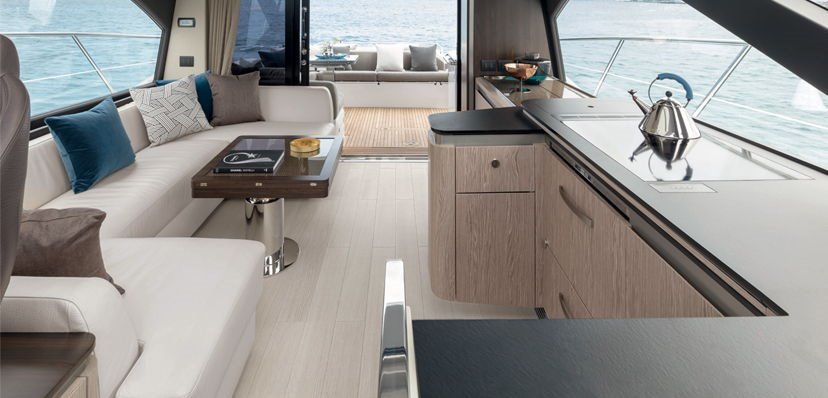 NAUTICAL CLADDING
Lapitec's resistance to fire, salty air and UV rays make it perfect for use on boats.
WHY CHOOSE LAPITEC

for your yacht
Available in a range of thicknesses: 12, 20, 30 mm
Resistant to UV rays
Resistant to marine atmospheres
Completely non-porous
Inhospitable to bacteria and mould
Easy to clean
Anti-bacterial
Moisture resistant
Its dimensions are not subject to change
Highly stain resistant
Highly scratch resistant
Highly resistant to abrasions
Highly resistant to heat and high temperatures
Fireproof
Resistant to acids, bases and solvents
Non-absorbent
RECOMMENDED FINISHES FOR YACHTS
Whether you're looking for a smooth, matt or structured look, Lapitec allows you to completely customise your nautical cladding. Ideal if you're looking to embellish your yacht with a Made-in-Italy surface that can meet your every need, whether you require non-slip flooring or a worktop for your galley.
Yacht _ Check out other applications