Lapitec among the technologies on board Azimut Grande S8.

It is around 25 metres long and has an exterior design that resembles the other vessels of the Azimut Yacht S family, to guarantee greater manoeuvrability and reduce consumption: Grande S8 has sporty lines and was recently designed by Alberto Mancini.

The yacht makes extensive use of carbon fibre and triple IPS propulsion, resulting in a more compact engine room and a larger living space. This includes four cabins and as many bathrooms, a convenient garage and a closed kitchen on the intermediate level between the lower and main decks, where interior and exterior lounge areas open up.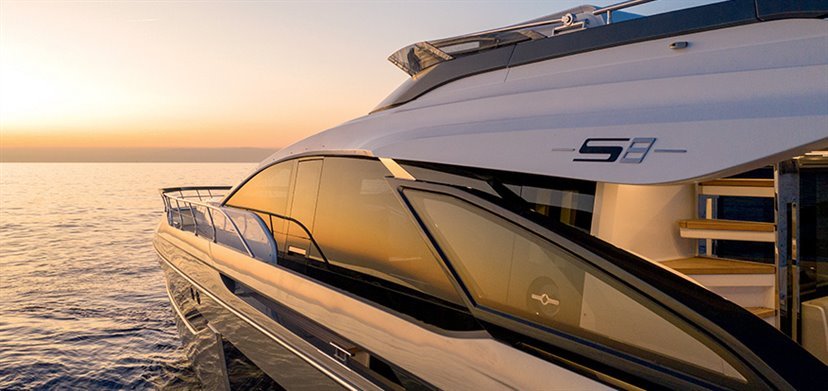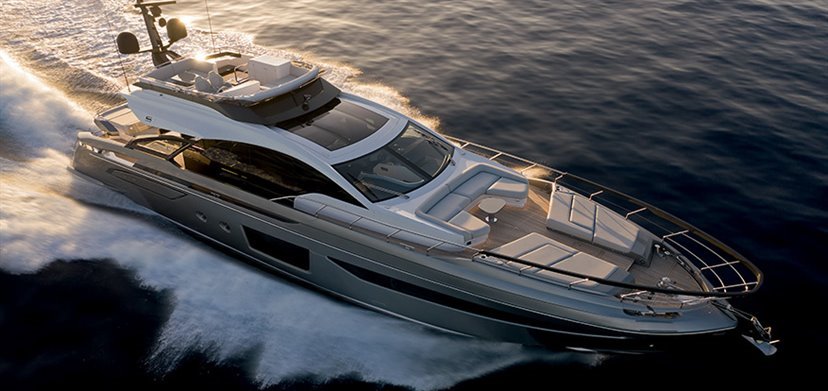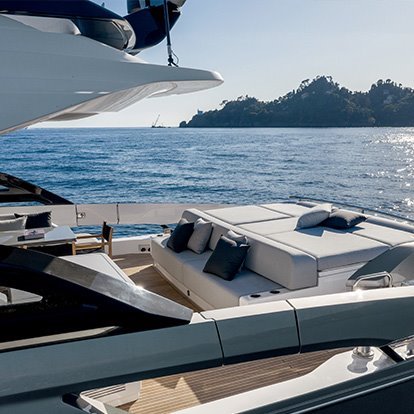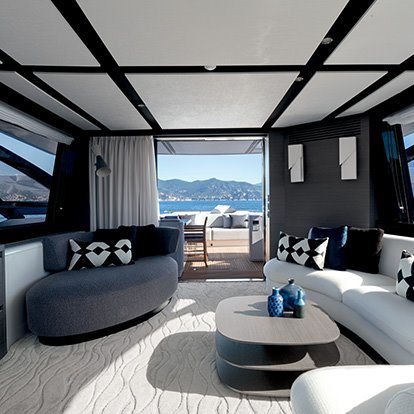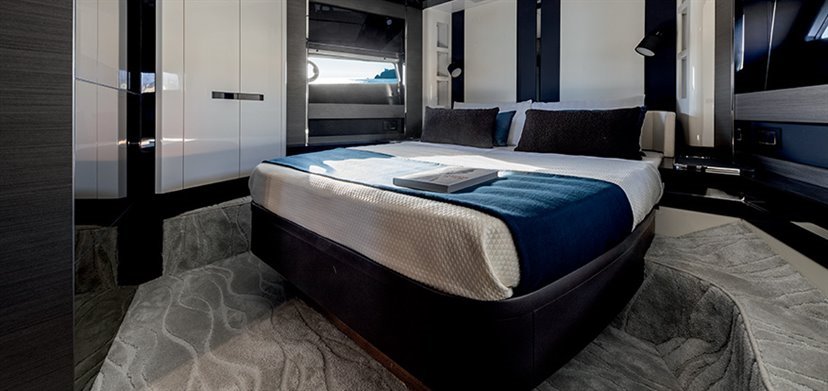 Two portholes for a yacht kitchen with a view
The kitchen reflects Francesco Guida's design for the yacht interiors, featuring a mix of wenge wood finishes, ivory and black glossy lacquered elements, chromed metal inserts, carpeting with soft sandy tones and fabrics with geometric textures. Spacious and with a U-shaped design, it plays on the contrast between the base units, with wenge and chrome groove doors, and light lacquered wall units that harmonise with the Lapitec worktop in the Bianco Assoluto Vesuvio finish. The uneven pattern of the worktop in sintered stone, chosen with a thickness of 20 mm and perfect as a material for yachts, enriches the materiality of the composition, equipped with oven, fibreglass cooktops, dishwasher, fridge freezer, and illuminated thanks to two porthole openings that frame the sea and the horizon.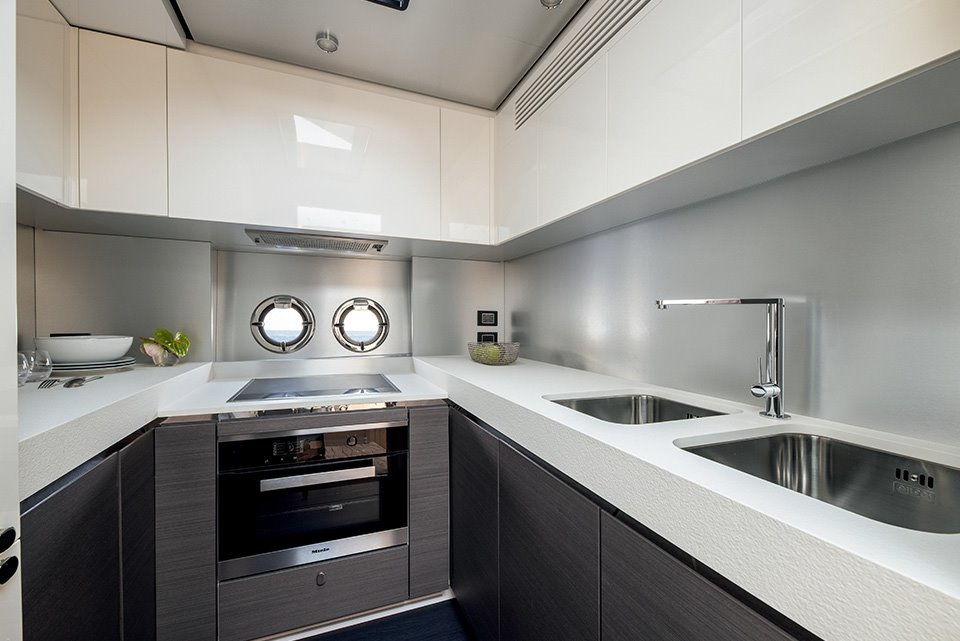 Natural rippling on the Lapitec surface
The Lapitec surface has been easily worked to allow the housing of two stainless steel sinks and has a prominent edge that is 50 mm in height. The cooking area is lowered, with a pleasant play of geometric levels that give life to a decorative pattern. Sintered stone, the best material for kitchen worktops, ensures perfect hygiene and resistance to marine conditions and salt attack, as well as to UV radiation and temperature changes.
Applications
Kitchen
Yacht
Finishes
Vesuvio
Bianco Assoluto - Essenza Collection
Next Project