Lapitec for the winner of the World Superyacht Award.

She is 90 metres long and its hull is with a superstructure of 400m² of blacked-out glass panels resembling to the silhouette of a shark which gives exceptional floor-to-ceiling views of the sea from the inside. Oceanco's 90m DAR, the winner of the World Superyacht Award 2019, has a sporty exterior design by DeBasto Design with interiors by Italian design studio Nuvolari Lenard.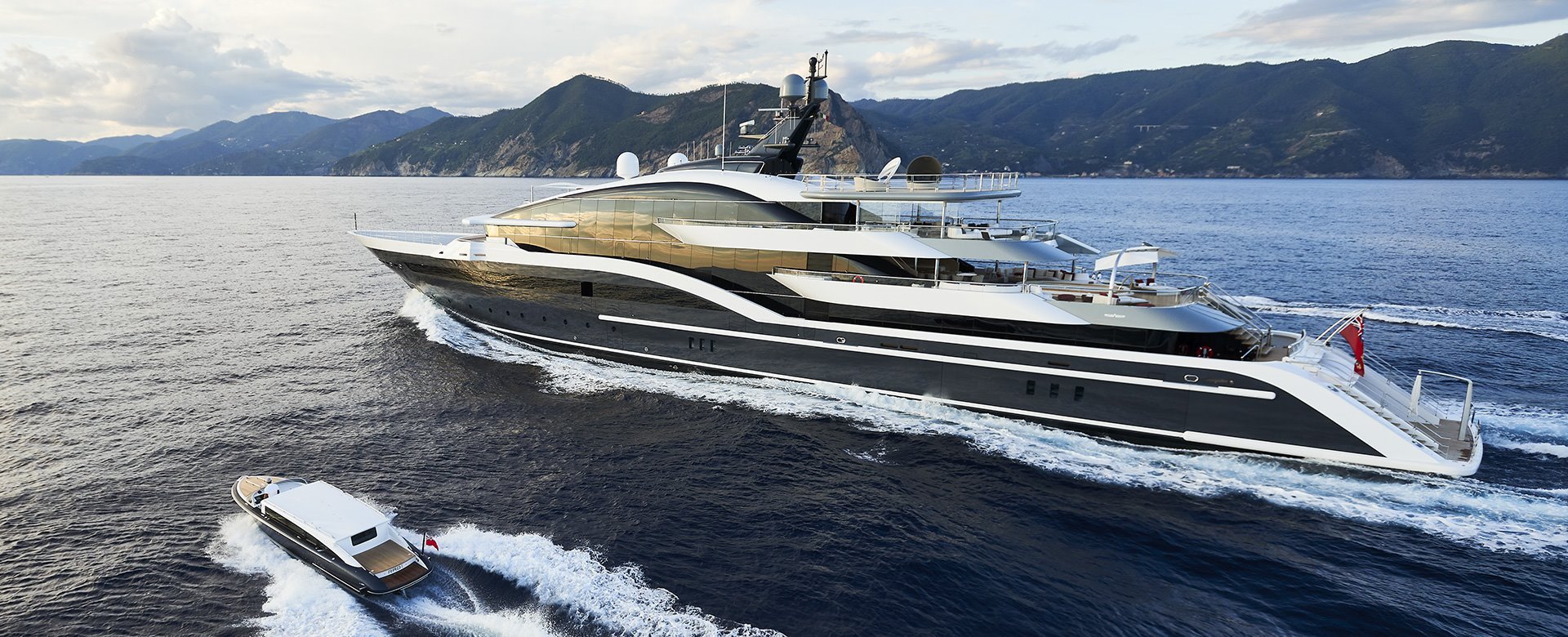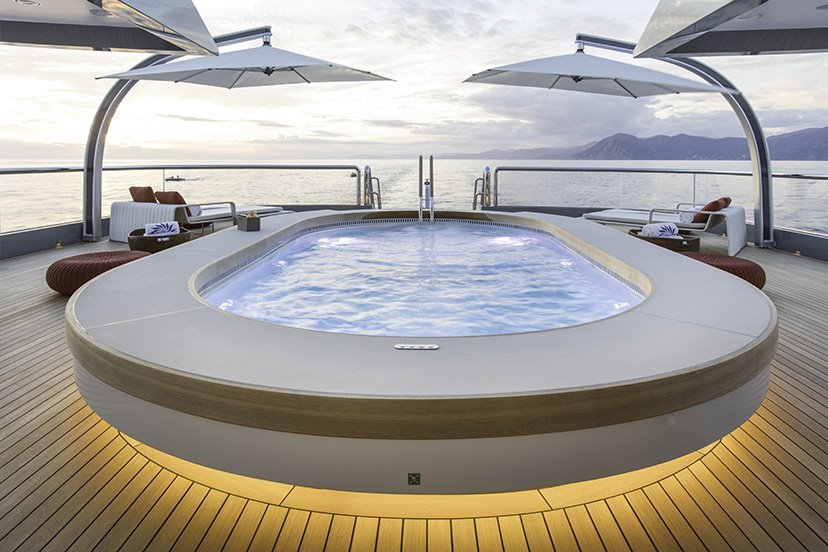 The elegance of a curvaceous pool
The yacht features a series of terraces for different uses, including large lounge areas, sundecks with sunbeds and umbrellas, and an oval swimming pool complete with jacuzzi. The edge of the pool is made of Lapitec in the Bianco Artico shade with Vesuvio finish. The large stone slabs were cut according to the curved shape of the profile and carved, thanks to their easy processing, to house the plates for regulating the jets, the internal lighting and the water recirculation devices.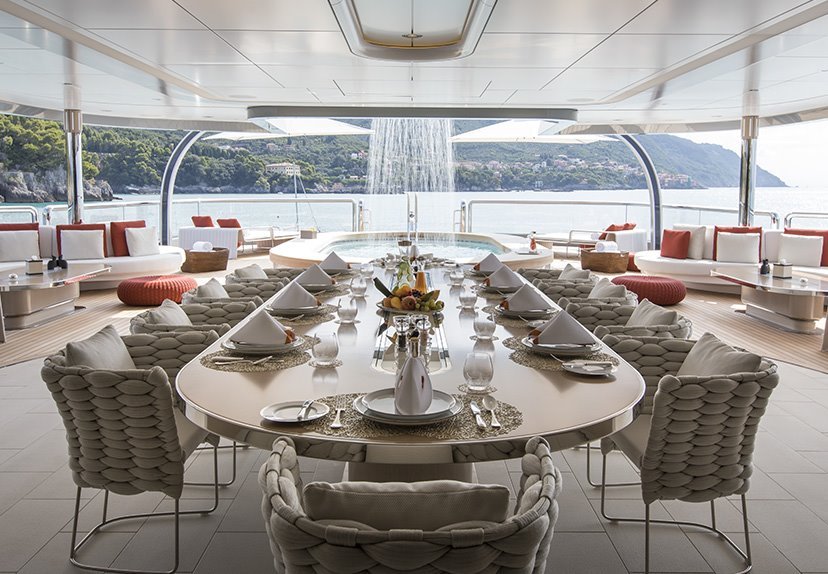 A combination of beauty and resistance.
The sintered stone is also used for flooring in the swimming pool and dining areas. It is laid in an end-to-end pattern, creating a pleasant decorative effect.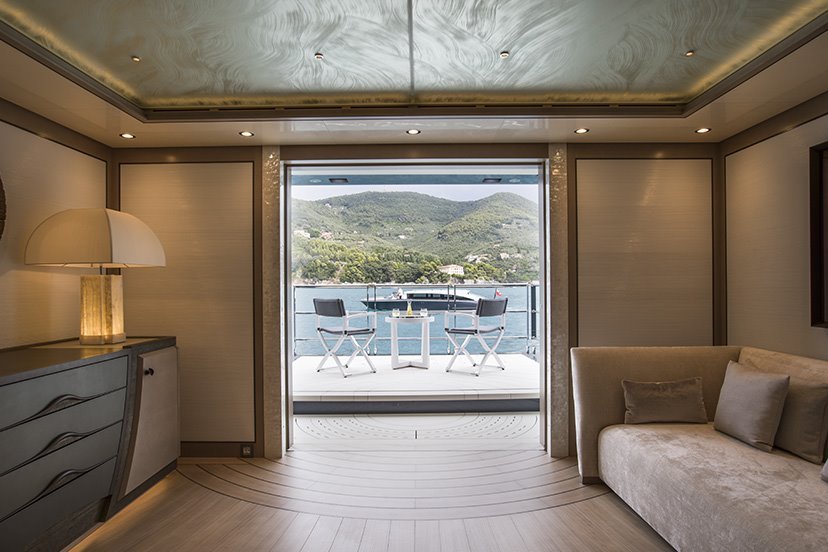 An ingenious function.
On Oceanco's 90M DAR, Lapitec is also used to pave the outdoor part of the bow and for a terrace which overflows to one of the rooms when the boat is not sailing, an ingenious design function.
The perfect material.
Free from pores on the surface, resistant to UV radiation, bad weather, temperature changes, water and salt water environments, Lapitec is ideal for use in marine applications.