A minimalist and green kitchen.
Material and stylistic harmony with a focus on environmental sustainability were the reasons why Lapitec was chosen for this kitchen in a villa near Verona, designed by architect Michele Perlini.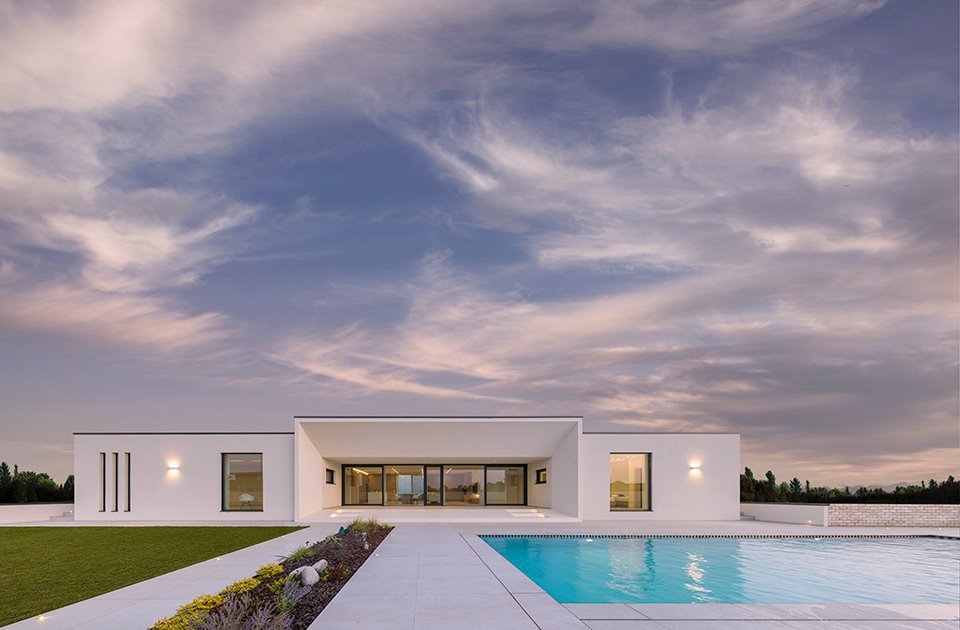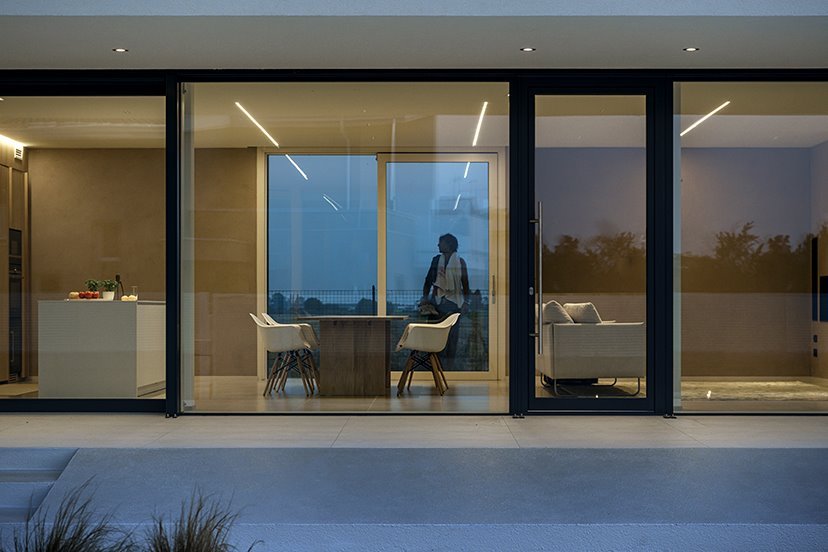 This home has a custom-made kitchen where "full-bodied" sintered stone adapts perfectly to the rest of the building's aesthetic approach.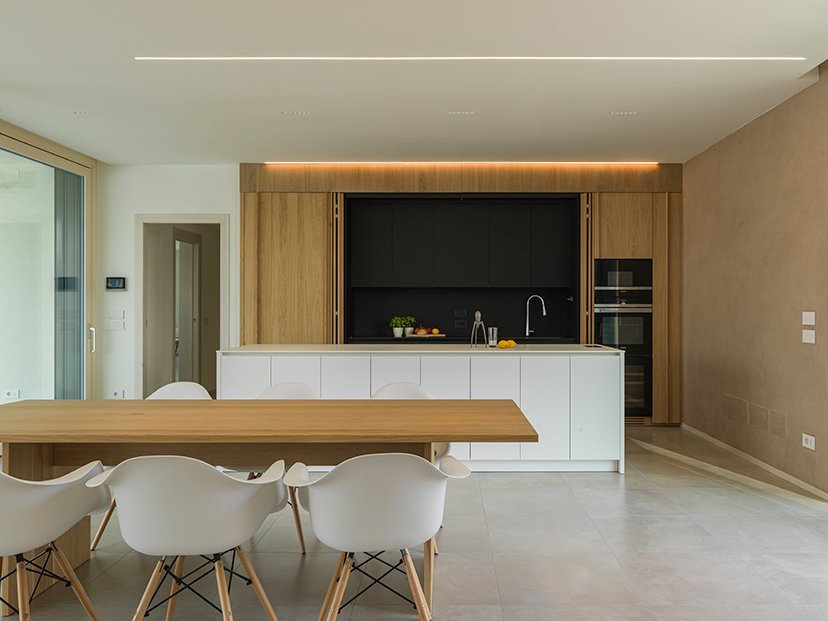 A bespoke design.
This natural oak kitchen has been designed as a large piece of furniture that hides away behind openable doors. The island is the main feature of this kitchen, acting as the perfect link to the living area. The worktop is made from 12 mm-thick Lapitec in Bianco Polare, with a Satin finish: this creates a surface that can reflect the light in a very natural way, offering an extremely delicate touch and feel. The worktop behind the island is also made from Lapitec, but this time in Nero Assoluto, counterbalancing the white. This contrast creates a strong, dynamic effect, reflecting the minimal and simple aesthetic approach of the rest of the house.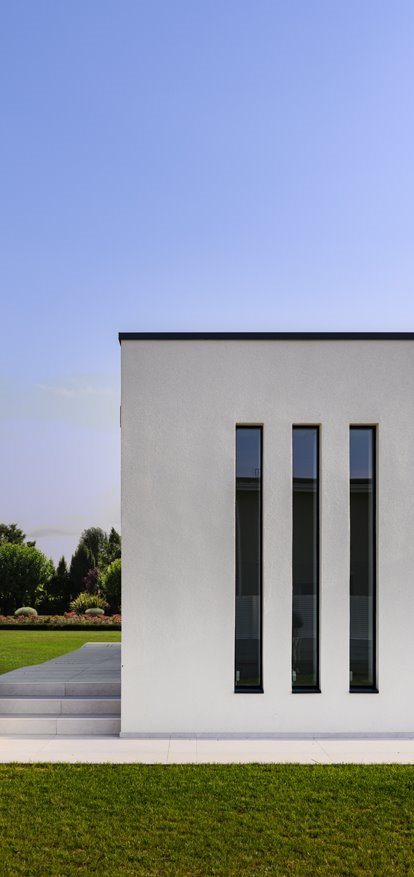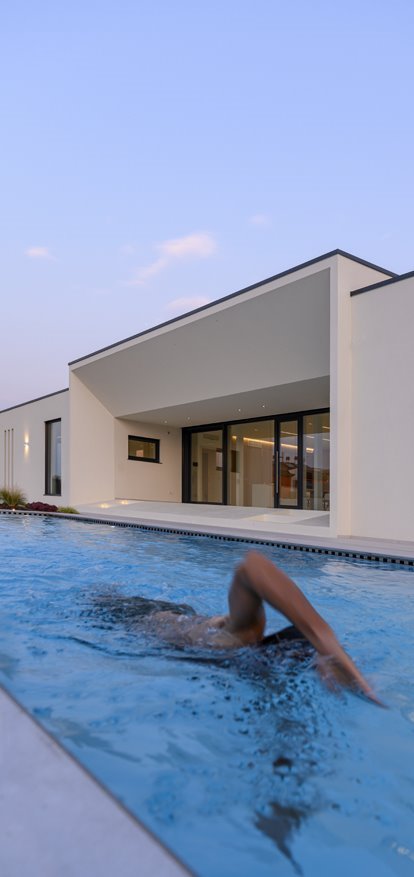 Functional aesthetics in tune with nature.
As well as its technical characteristics, Lapitec was also chosen for its green qualities, perfectly in line with the philosophy of this design, which has become a common feature of many projects by this architect.
The villa is structured in a "back-to-basics" way, following the principles of functionality combined with the aesthetics of the Modern Movement; however, Studio Perlini's great awareness for the environment and environmental ethics led to certified natural materials being chosen for this low-impact, eco-sustainable architectural project that boasts low levels of energy consumption.
Finishes
Satin
Bianco Polare - Essenza Collection
Next Project