FCA Yacht
Lapitec for two luxury yachts.
Lapitec has provided the bathroom cladding and kitchen worktops for two luxury yachts, recently launched in Italy, with FCA - Fabio Calagna Architettura developing their product engineering.
They measure 30 and 40 metres, respectively, and both have three decks, with a dark blue hull that contrasts with the white of the upper part.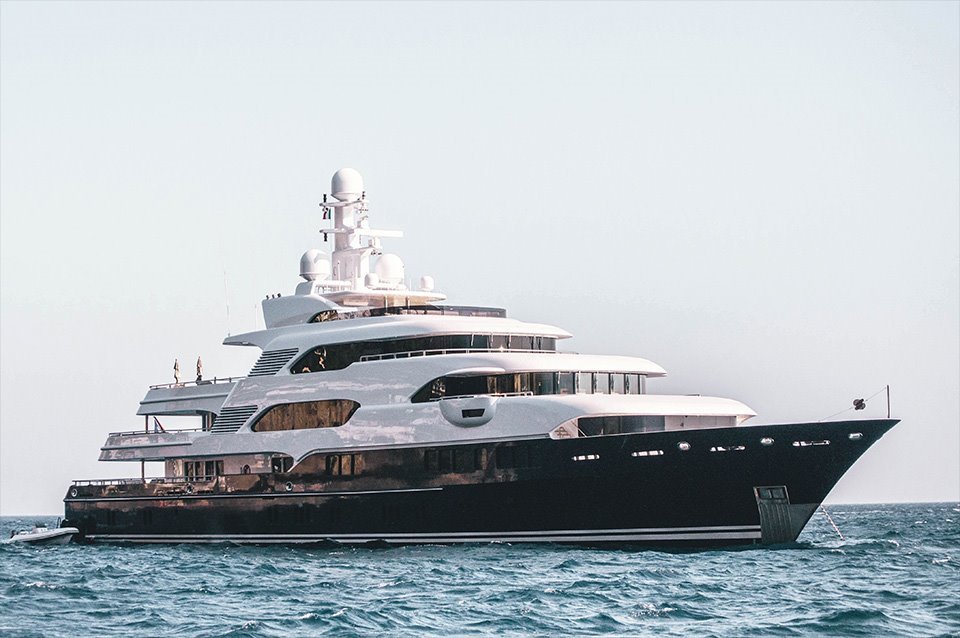 A design that's full of details.
This exclusive yacht design features sophisticated interior design, with the various rooms being dominated by neutral colours and rich details and materials: wooden flooring, ivory-coloured walls and light grey mélange rugs are used alongside leather seats and furniture and large, high-gloss black or Zebrano frames that surround the seven partitions and give a certain rhythm to the space.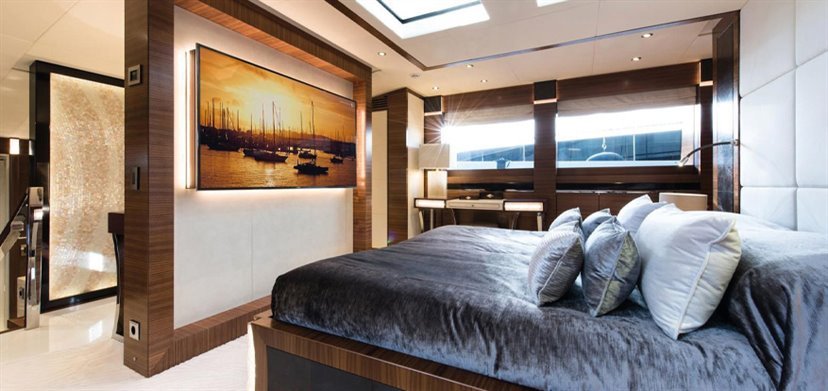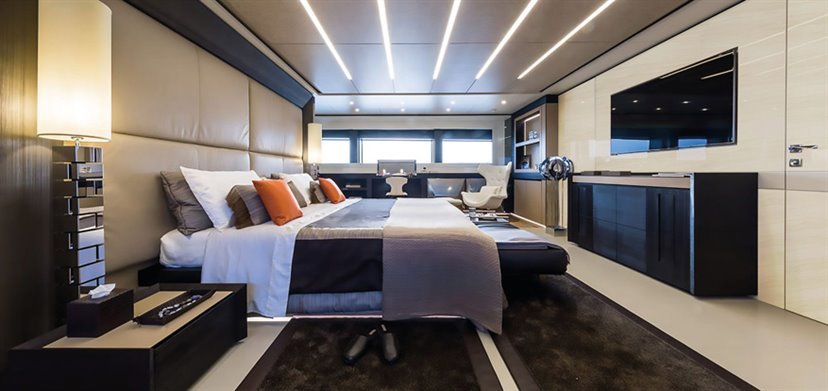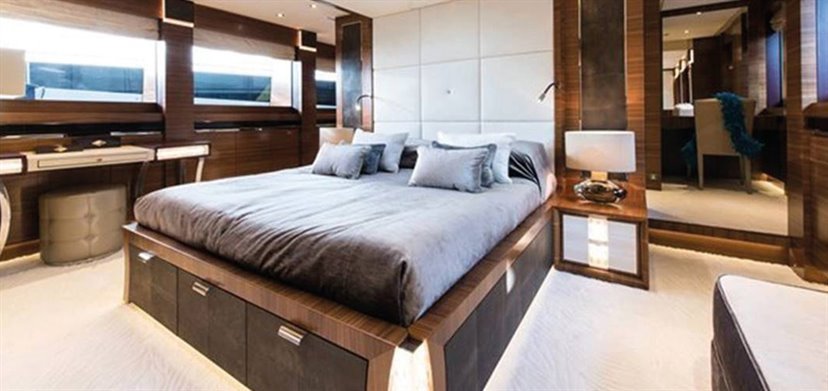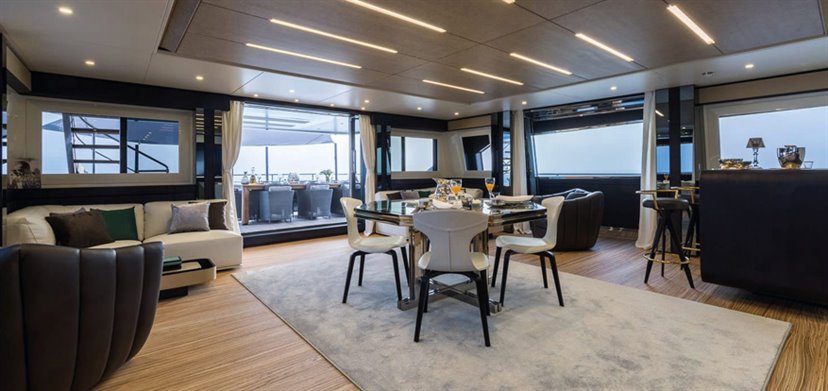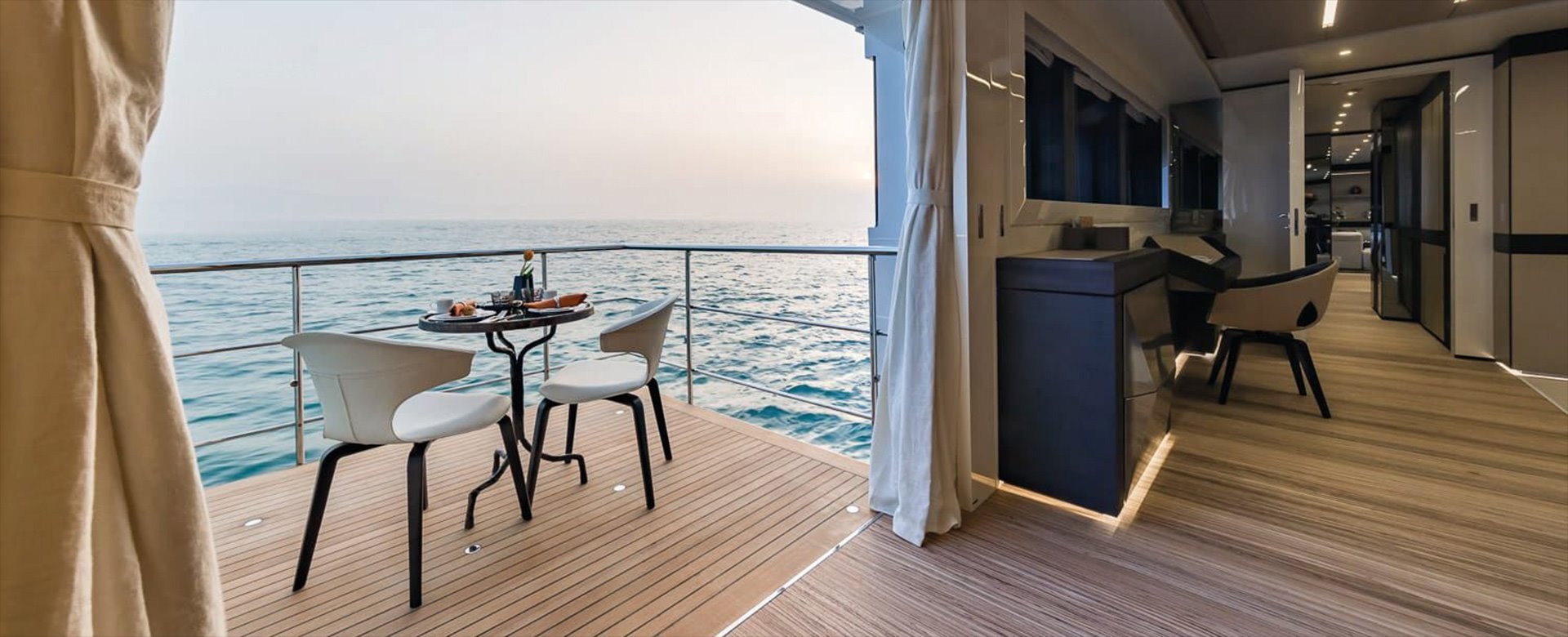 Exclusive interiors.
The master bathrooms, guest bathrooms and owner's bathrooms are made from 12 mm-thick Lapitec, in the two shades of Bianco Artico and Nero Assoluto. The kitchen worktop is also made from Lapitec, with a Satin finish.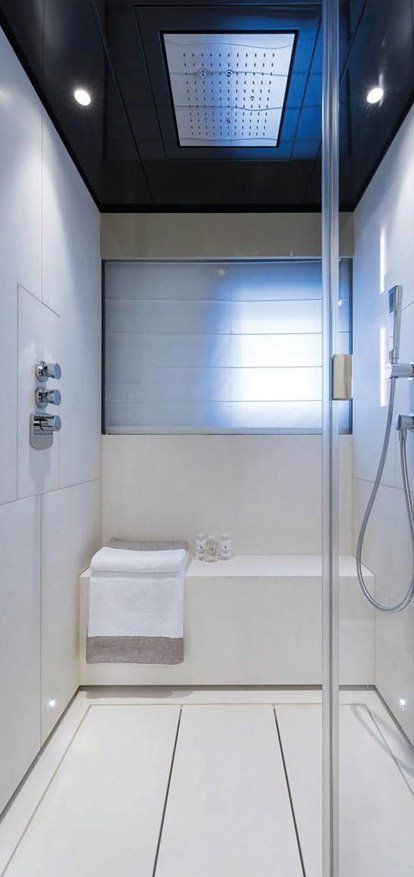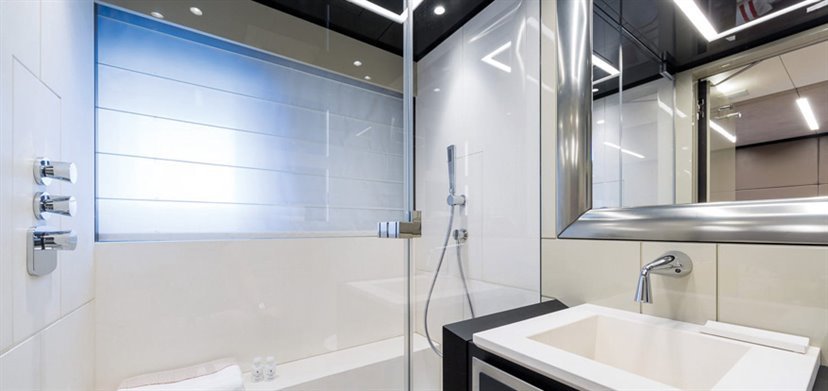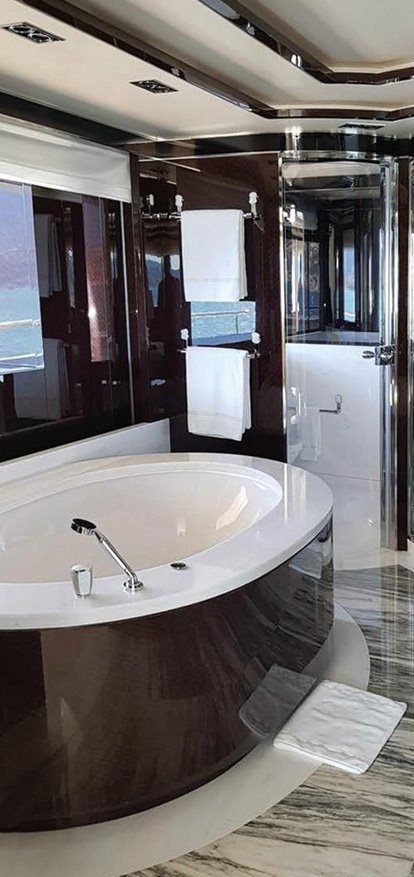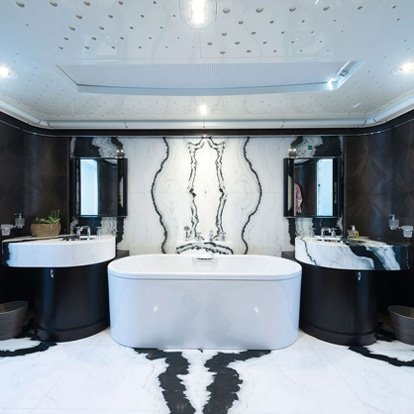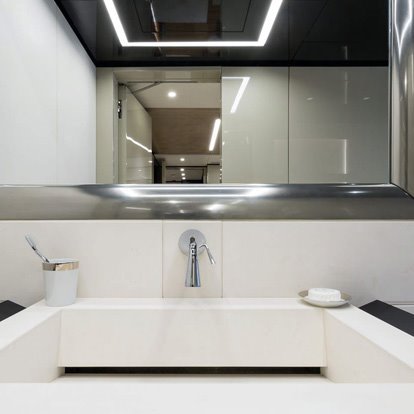 A sensorial experience.
The bespoke slabs were worked by FDC Fuda Division Contract, providing elegant cladding for the interiors with high levels of technical performance.
The Satin finish is pleasantly soft to the touch, alongside the interesting vibration effect created by the Dune finish.
Applications
Kitchen
Yacht
Bathroom
Next Project