Hyle Restaurant
Calabria, Italy
Haute cuisine in Nero Assoluto.
Hyle, chef Antonio Biafora's restaurant, is a shrine to sophisticated gourmet cuisine that tells the story of the Sila plateau and its flavours; the elegance of Lapitec in Nero Assoluto was chosen for its interiors.
A minimalist style.
A location with a simple and minimalist design, where a warm atmosphere is created thanks to the use of wood, which defines the flooring and furnishings and blends in perfectly with the details in black, which instead characterise the walls and the Lapitec worktops of the kitchen counter.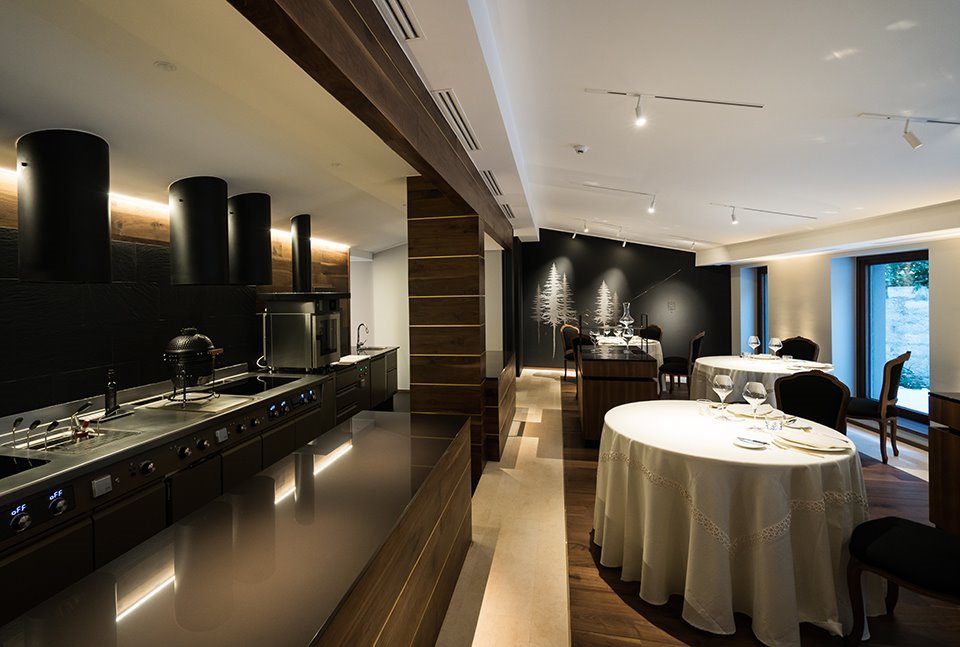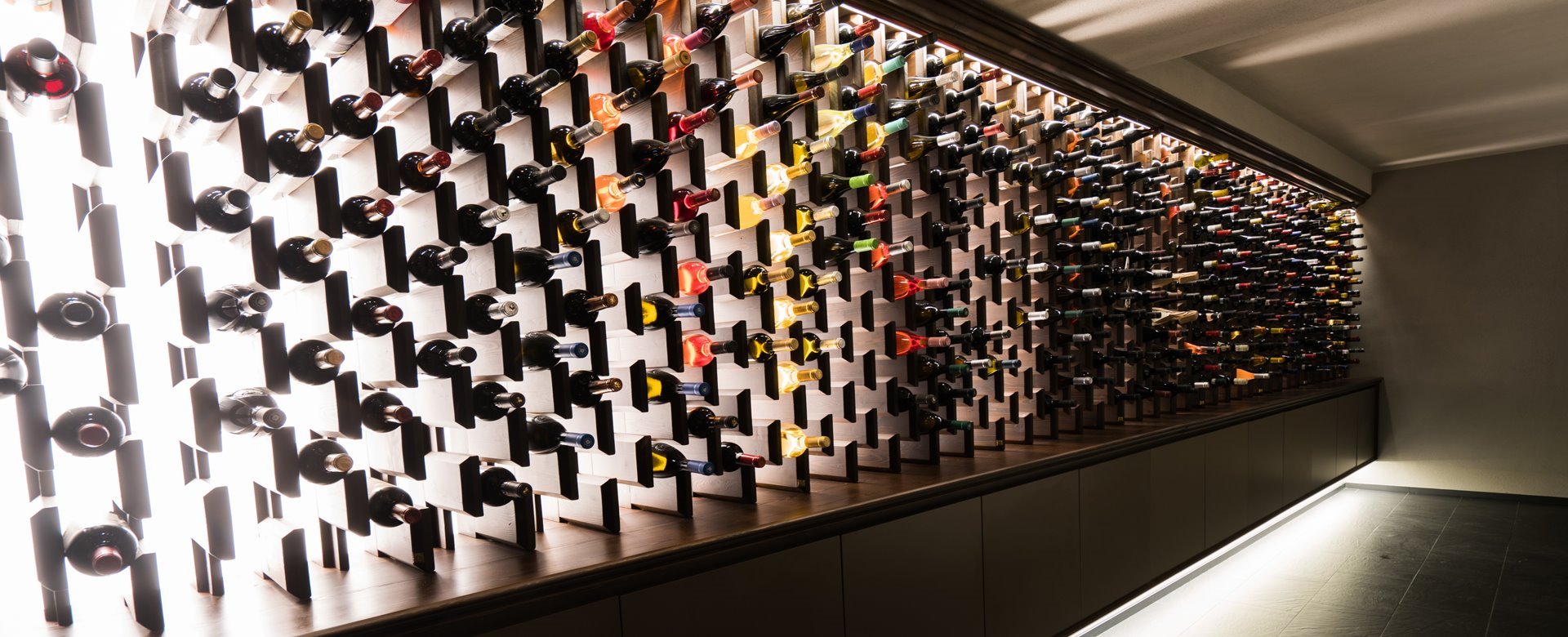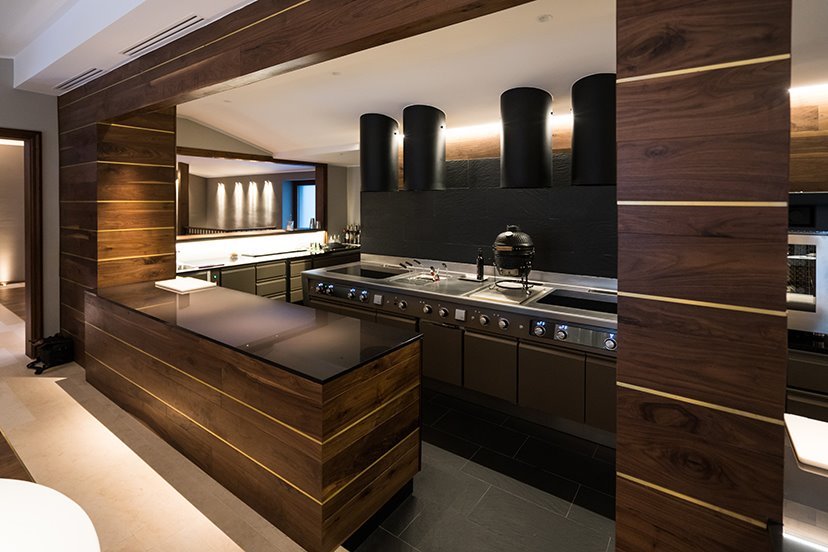 The kitchen as the centrepiece.
A place of experimentation where the impressive open-plan kitchen makes it clear that it has an essential role to play: the Lapitec worktop features a concealed, built-in heating element that keeps the dishes warm while being plated up; it is here where the chef composes his dishes like small pieces of architecture, before his guests' very eyes.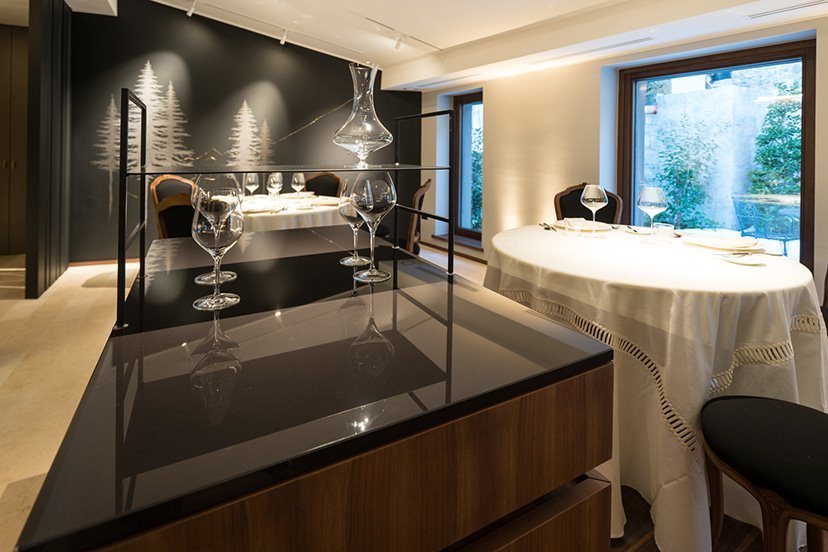 Surface rhythms.
Repeated in various areas of the restaurant, Lapitec surfaces give the interiors rhythm: the large credenza positioned among the round tables features a Lapitec Nero Assoluto top with a glossy finish, on two levels, as does the counter for the sinks in the washroom area.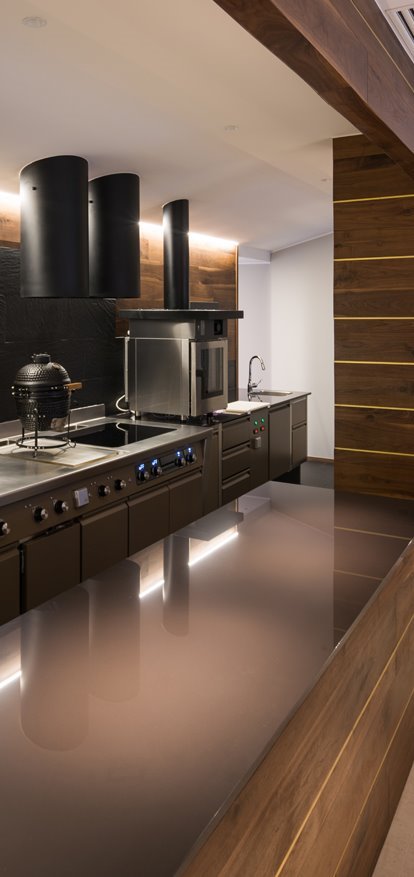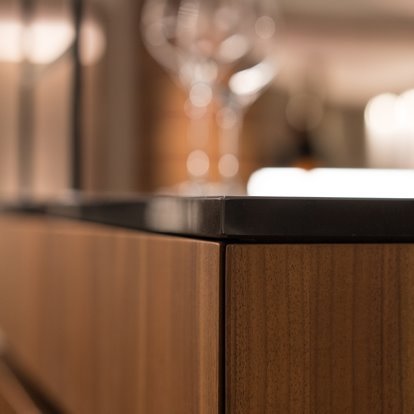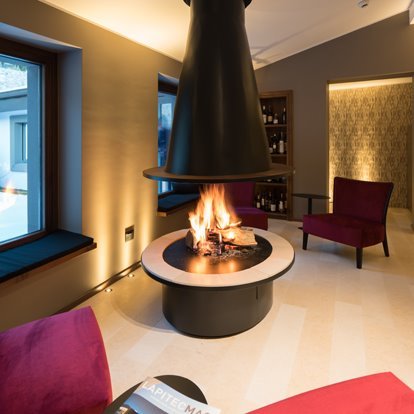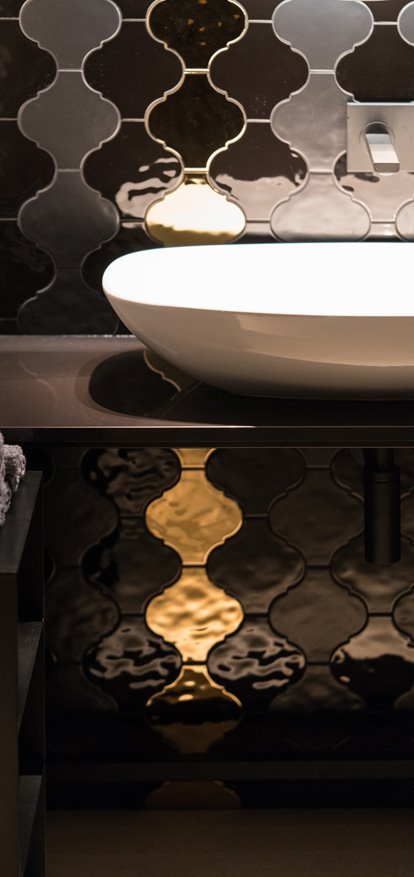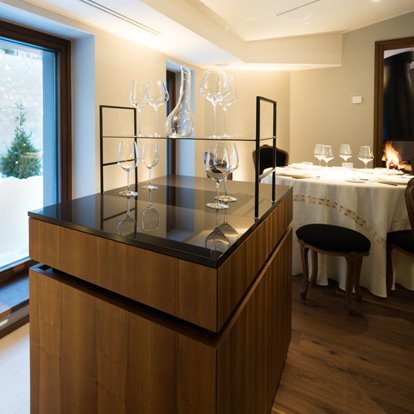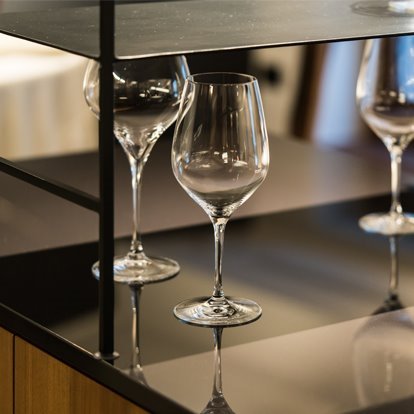 Quality, technology, versatility.
Thanks to its composition and completely non-porous surface, Lapitec does not absorb liquids, is stain resistant and is ideal for coming into contact with food.
This material is also resistant to scratches and abrasions, can withstand high temperatures and is easy to clean.
The fact that Lapitec is also extremely easy to work with means that it is able to provide the most technologically advanced solutions required by haute cuisine.