SPA Manhattan
New York, USA
A New York swimming pool in Bianco Polare.
One of Manhattan's most exquisite skyscrapers is home to a stunning swimming pool, with a simple design and geometric purity.
A harmonious place where guests can find a sense of well-being, escaping from the hustle and bustle of city life.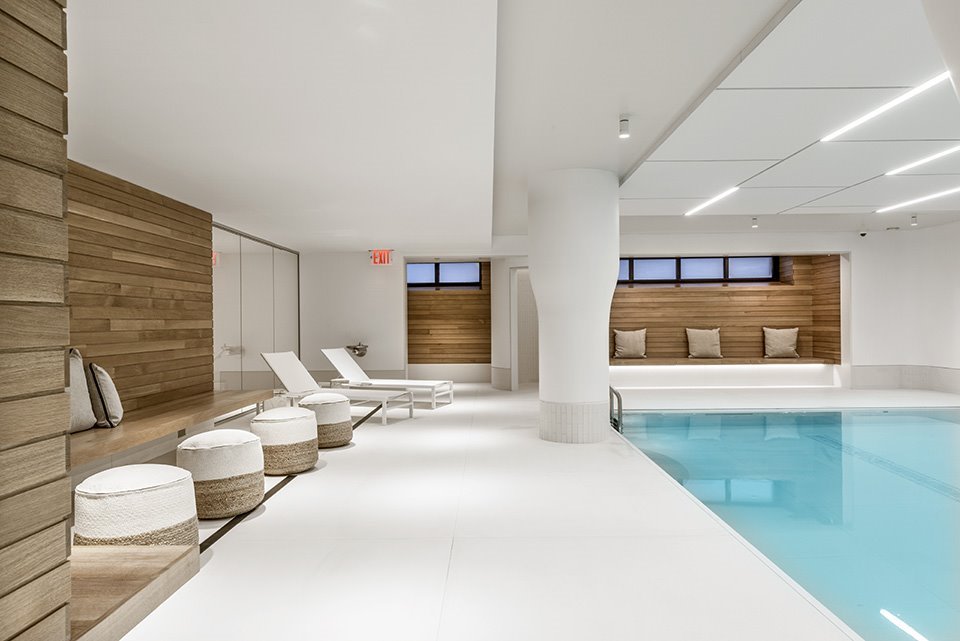 Pure surfaces.
Almost all the surfaces in this project are made from sintered stone and feature different textures and formats, highlighting this material's aesthetic qualities and high-performance technical characteristics. The contrasting wooden cladding on the walls and the effect of the water in the pool appear to break up this surface purity, which is accentuated by the artificial lighting.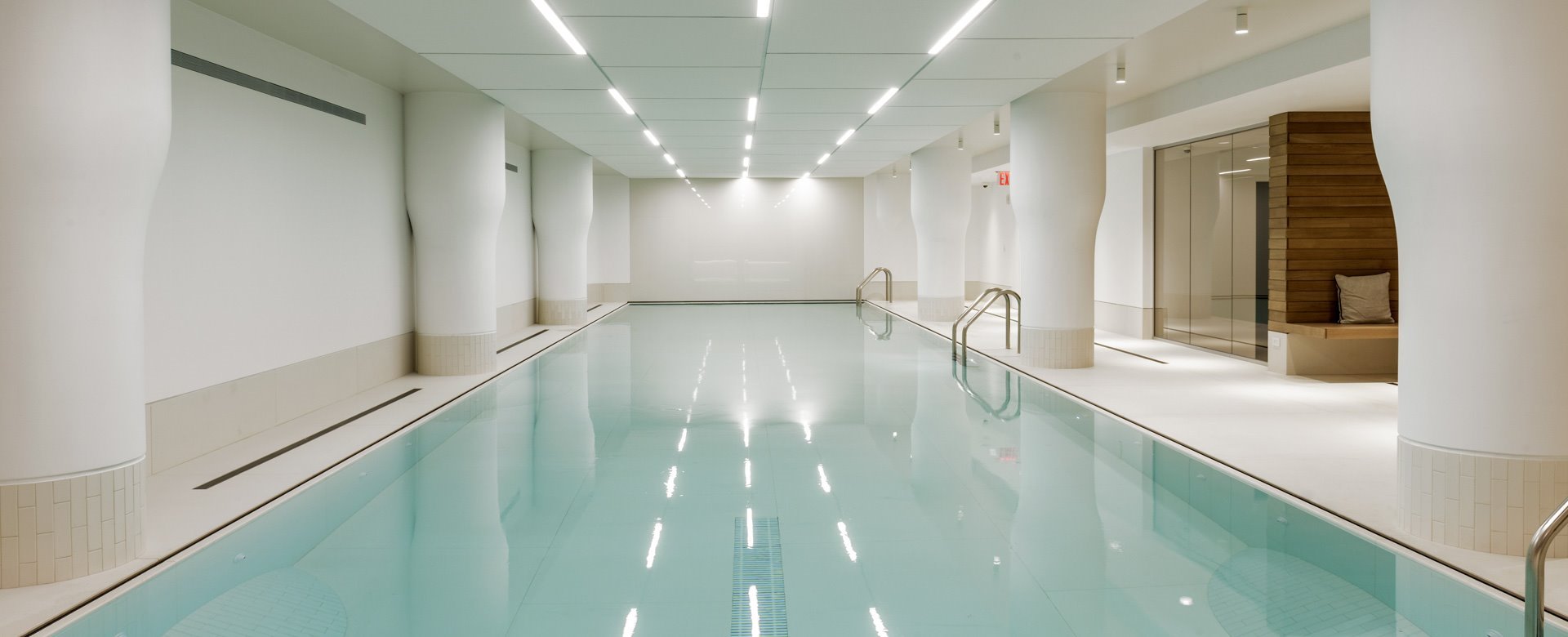 Bright and versatile cladding.
Large-format Lapitec Bianco Polare slabs with a Vesuvio finish were used to define the flooring that surrounds the long, rectangular pool and covers the bottom section of the walls; the base of each column and shower area, on the other hand, are covered by small, rectangular tiles; Lapitec was also used for the shower tray, after being shaped to size. While Lapitec's Satin finish was used to cover the swimming pool, the glossy Lux finish was instead used for the steps leading to the upper floor, creating a wonderfully bright effect.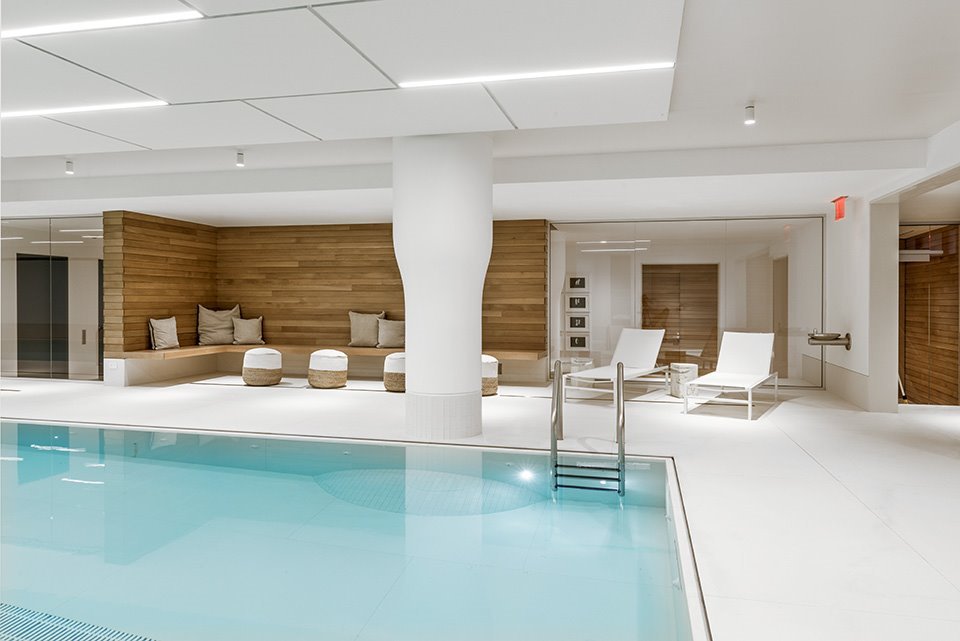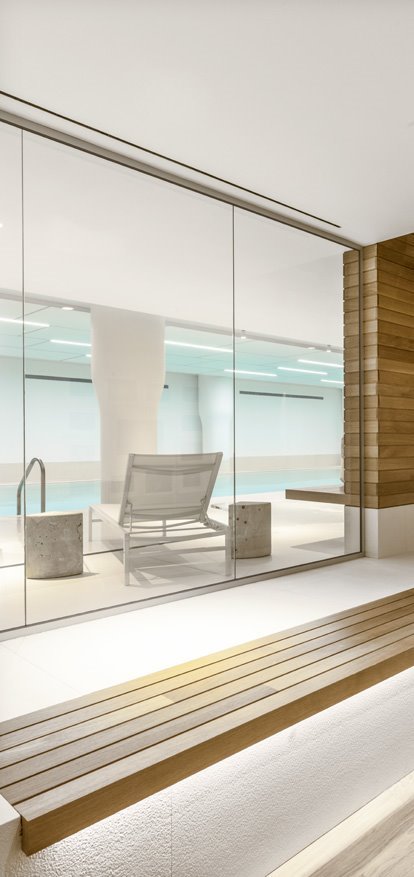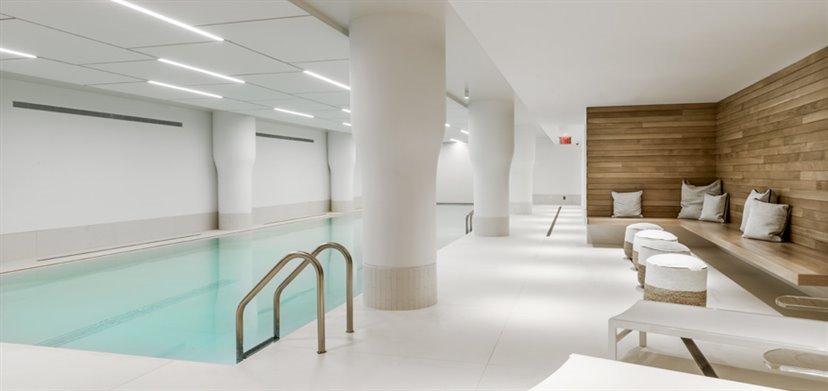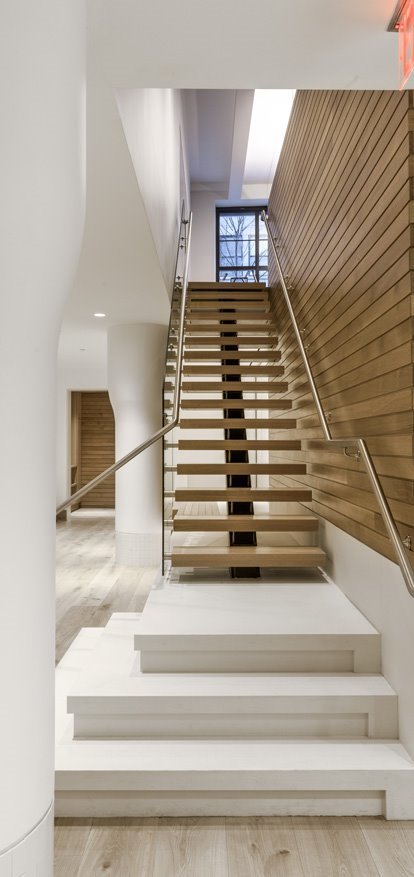 High performance both inside and outside the water.
When in contact with water, or even submerged, Lapitec can express its high levels of performance: thanks to its composition, making the surface completely non-porous, this material does not absorb any liquids, it does not mould and it is also non-slip and easy to clean. Lapitec is also resistant to surface damage such as scratches, abrasions or colour alterations caused by time or intense use - all of which are fundamental properties in a place like a swimming pool.
Applications
Pool & SPA
Bathroom
Finishes
Vesuvio
Bianco Polare - Essenza Collection

Lux
Bianco Polare - Essenza Collection

Satin
Bianco Polare - Essenza Collection
Next Project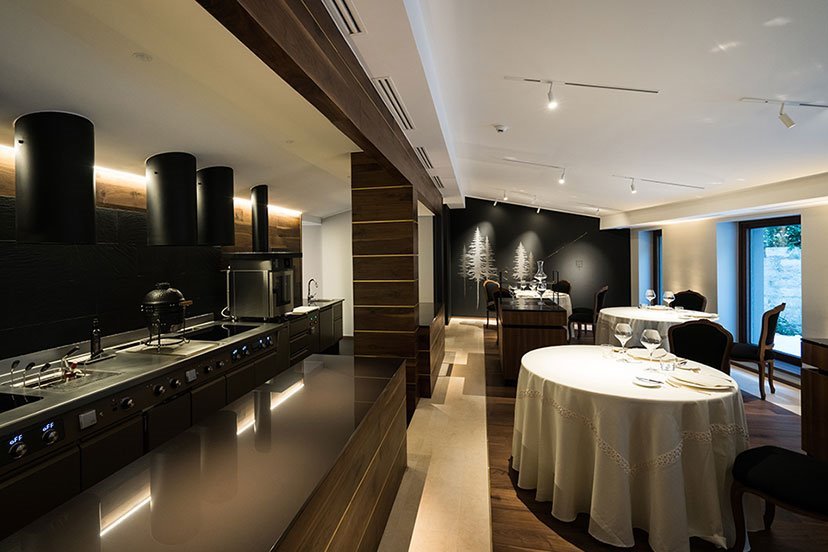 Hyle Restaurant
Calabria, Italy