Basic living elements.
A nomadic micro-home that becomes a cellular accommodation solution able to seamlessly adapt to its context, whether this be a city centre or natural surroundings.
This is NO.MADE, a project by the architect Michele Perlini to reflect on the idea of life on the move; the architect chose Lapitec for the interior cladding, kitchen and bathroom.
Carefully selected materials.
Close attention to the building's energy consumption lies at the heart of this project: sustainable, natural or recycled materials were chosen for the interiors (American walnut, silk, cotton, recycled Plexiglas and Corten), all of which create ad hoc furnishing elements that go perfectly with the "full-bodied" sintered stone walls and kitchen worktop, also made from Lapitec.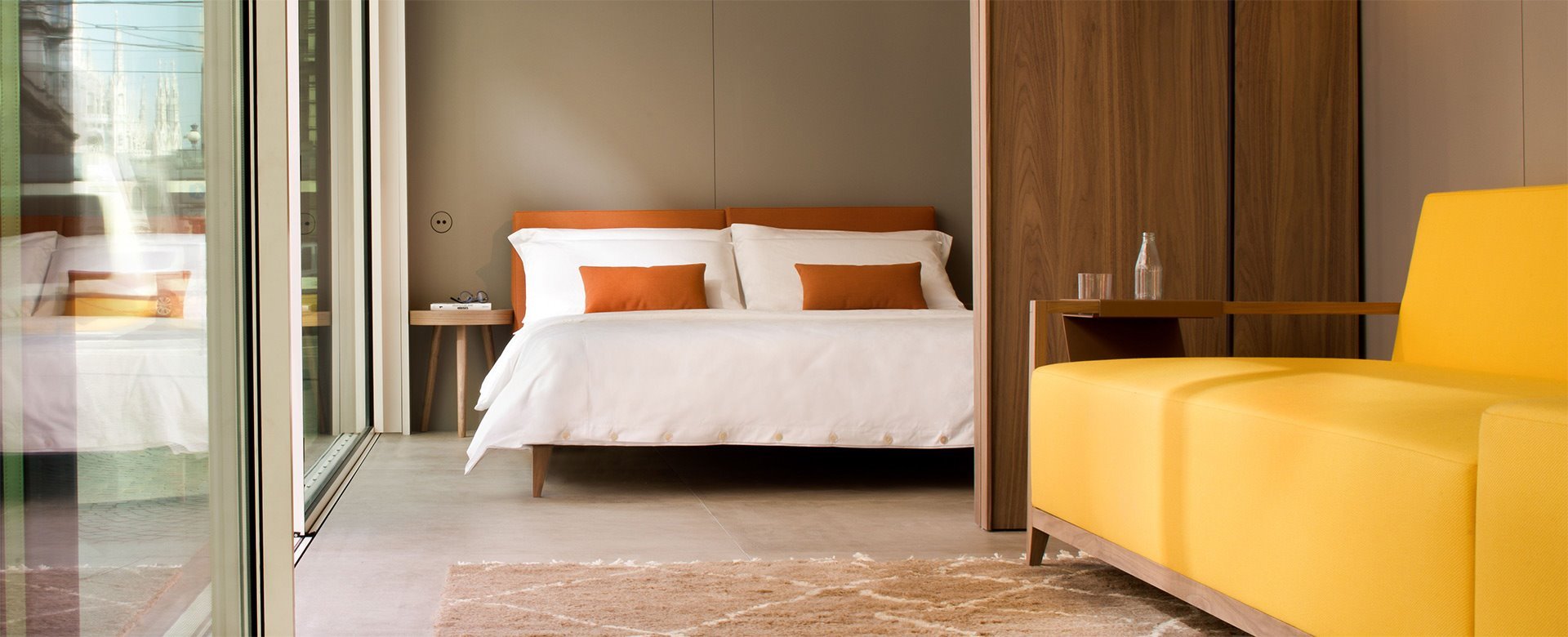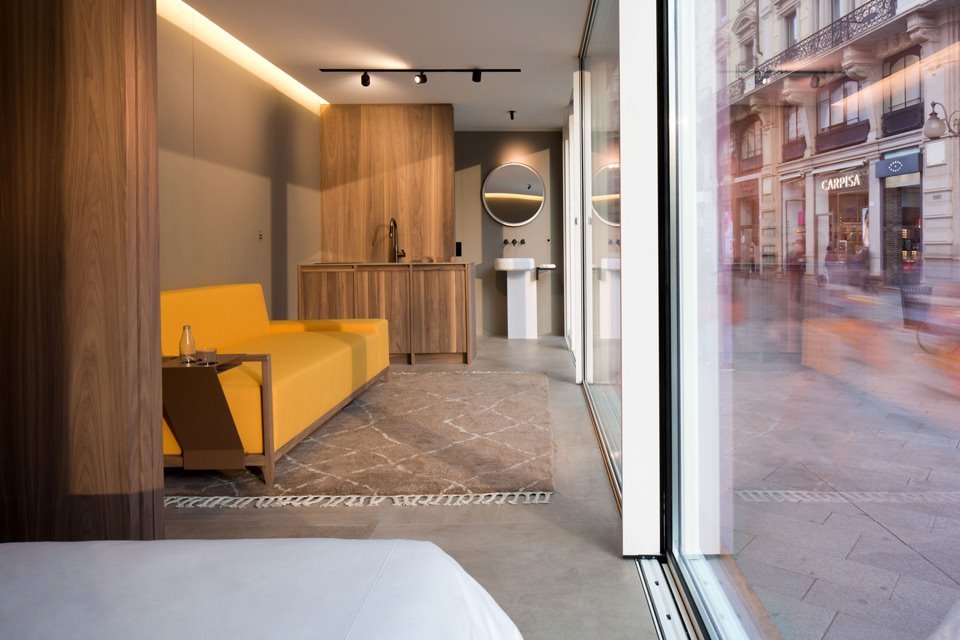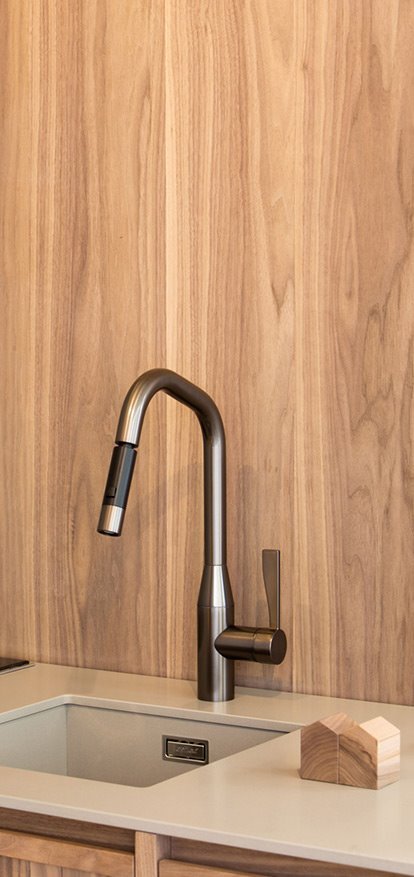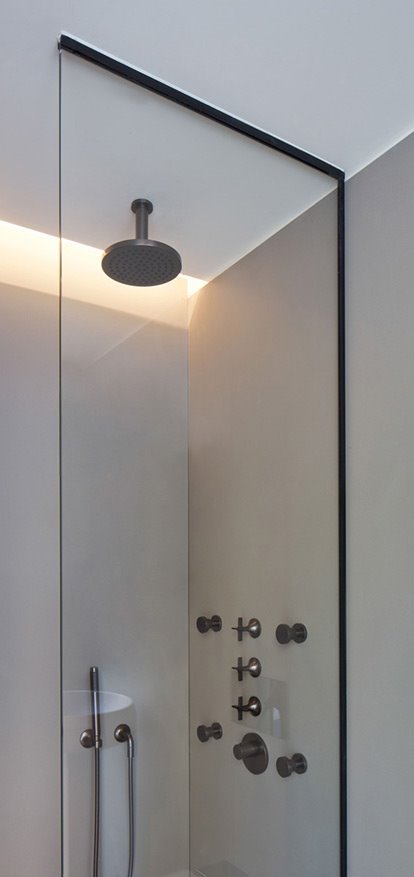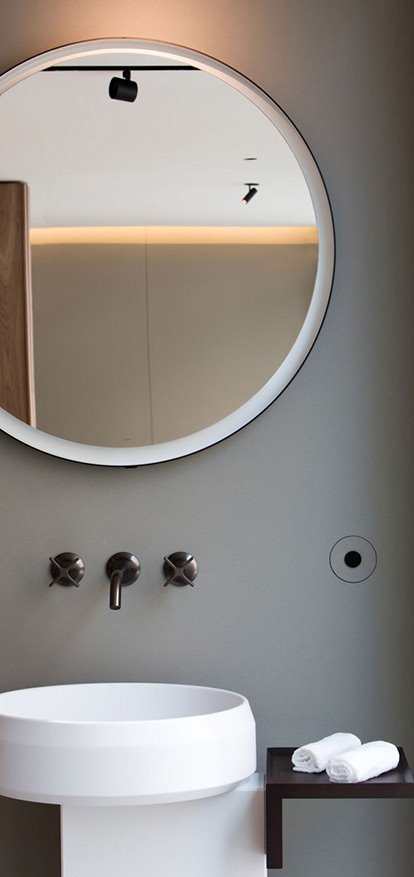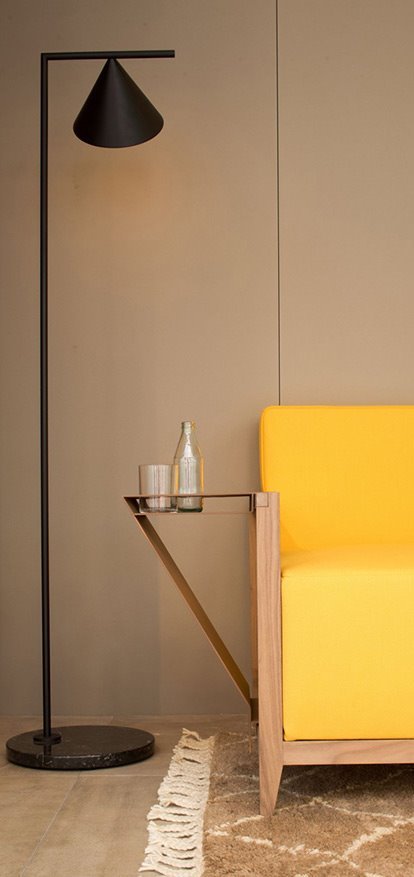 The warmth of Terra Avana.
The warmth of the Terra Avana Lapitec slabs becomes the colour element that unites the entire home: its characteristic pastel shade gives a natural sense of comfort, both aesthetically and perceptively.
The delicate Satin finish was used for the kitchen worktop - complete with a rebuilt sink - and for the shower drain. The Lithos finish, on the other hand, was chosen for the vertical cladding and shower tray, which is characterised by its micro-bush hammered surface. The result is a pleasant discontinuity of textures that blends in perfectly with the warmth of the Terra Avana colour.
Applications
Kitchen
Living
Building
Bathroom
Finishes
Satin
Terra Avana - Essenza Collection

Lithos
Terra Avana - Essenza Collection