Penthouse Latina
Lazio, Italy
Well-being for us and for the environment.


This project focused on environmental sustainability and energy saving while also taking care over aesthetics and top performance, during both the design and the construction phases.
This penthouse is located in a CasaClima Gold-certified apartment block, which has the right to be classed a 'near zero energy building' (NZED); it features a small spa area which the home's terrace revolves around.
Exquisite and functional cladding.

Perfect for architectural solutions that favour natural materials with top-performing aesthetics, Lapitec was chosen to clad both the wide, "suspended" surround and the vertical wall housing this pool's distinctive waterfall.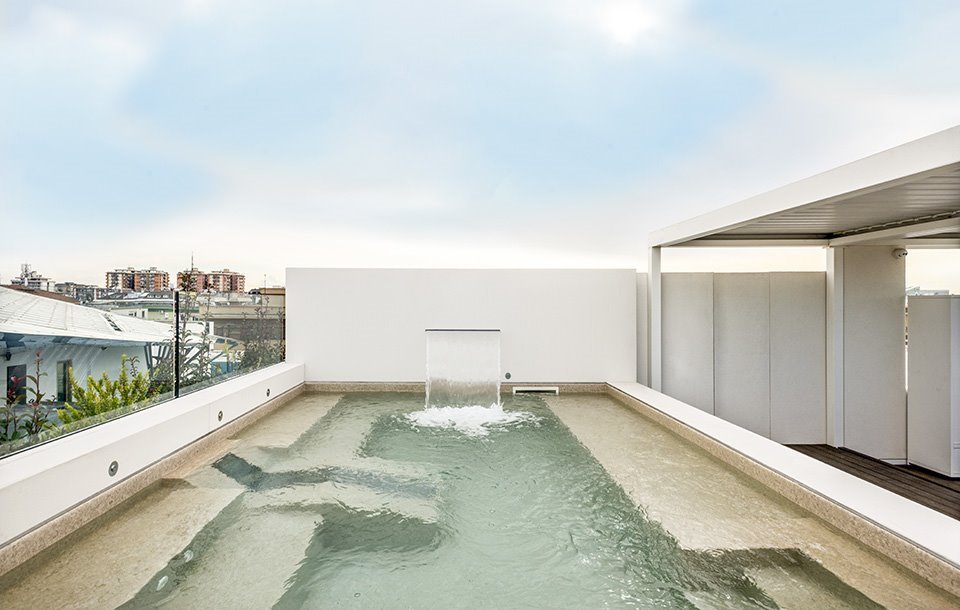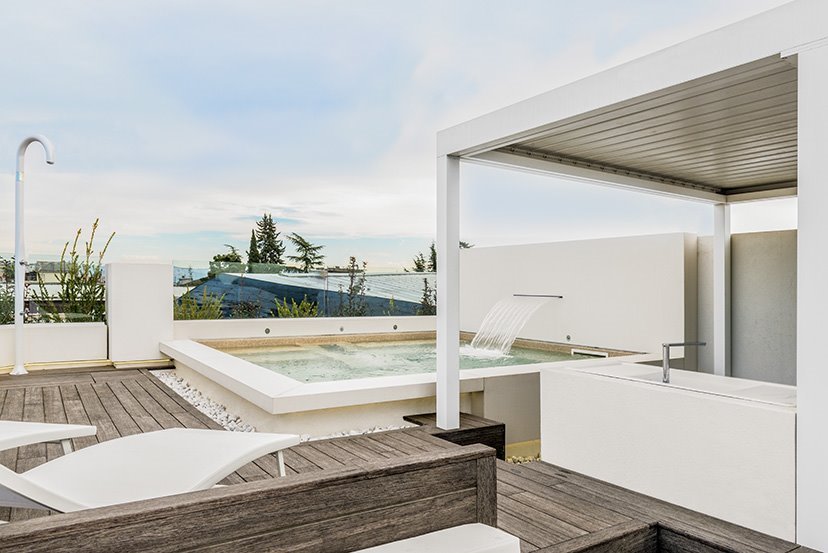 Beautiful to the touch and to look at, offering incredible versatility in terms of the shapes available and its high-performance technical and functional features: these are the reasons why the architect Niglio from the Kaletekhne studio in Rome chose Lapitec for this project that combines well-being in the home with respect for the environment.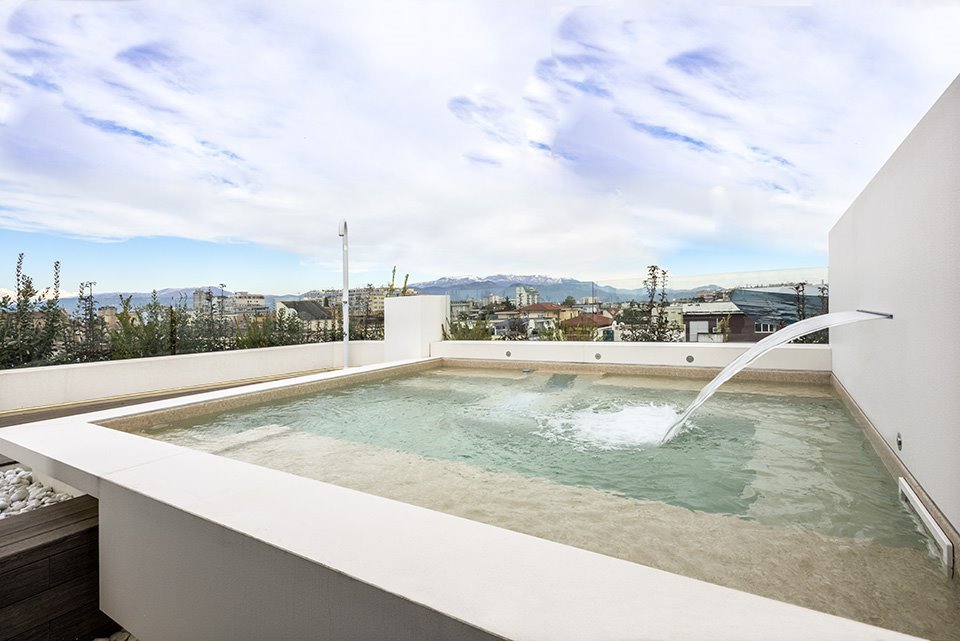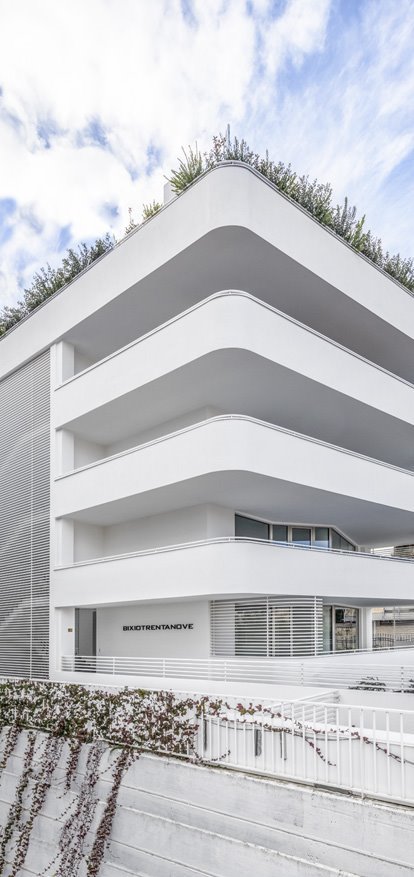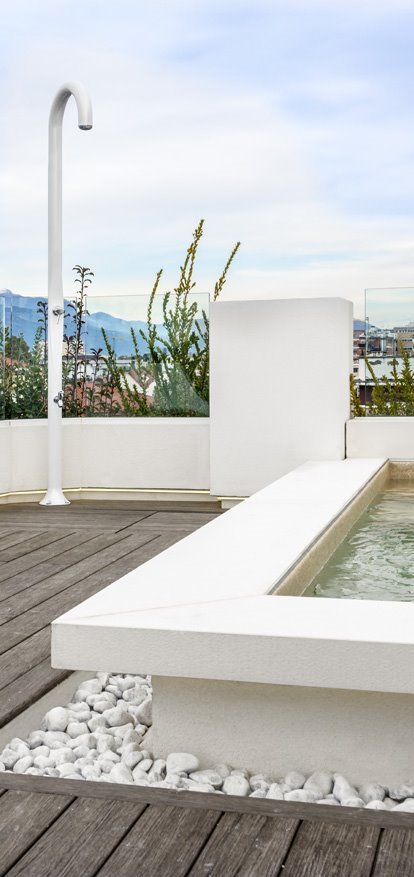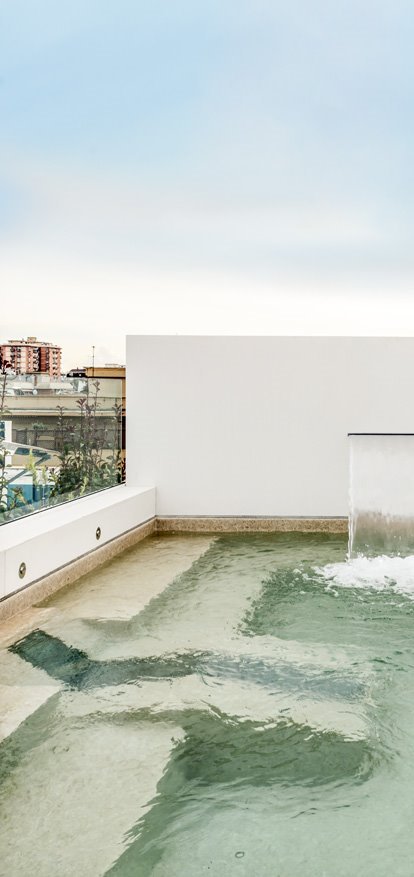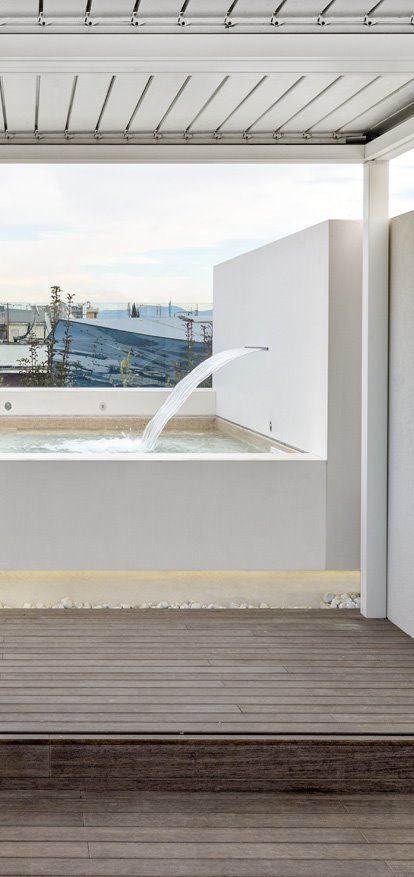 Bianco Artico with a Vesuvio finish for an elegant mini SPA.
The edge of the swimming pool (4.80m x 4.50m) is cladded Vesuvio-finished slabs (30 mm thick), creating a highly non-slip surface.
The same finish is also used for the wall featuring the waterfall: to make this, two maximum-format sintered stone slabs were used and were cut into "L" shapes; they were then interlocked to form a single wall.
Sintered stone is a 100% natural material that is highly resistant to scratches and abrasions, easy to clean and completely resistant to UV rays.
Finishes
Vesuvio
Bianco Artico - Essenza Collection