Future Villa
Dubai, United Arab Emirates
Contemporary geometries.
In this private residence in Dubai, the architectural elements are symmetrically interwoven in an incessant rhythm of full and empty spaces.
The sense of movement conveyed by the envelope is repeated in the interior design, with cuts and openings that lighten its monolithic image. The private garden surrounding the entire complex also reflects the variable schematic nature of the architecture, with plays on perspective and a layout of steps of different heights.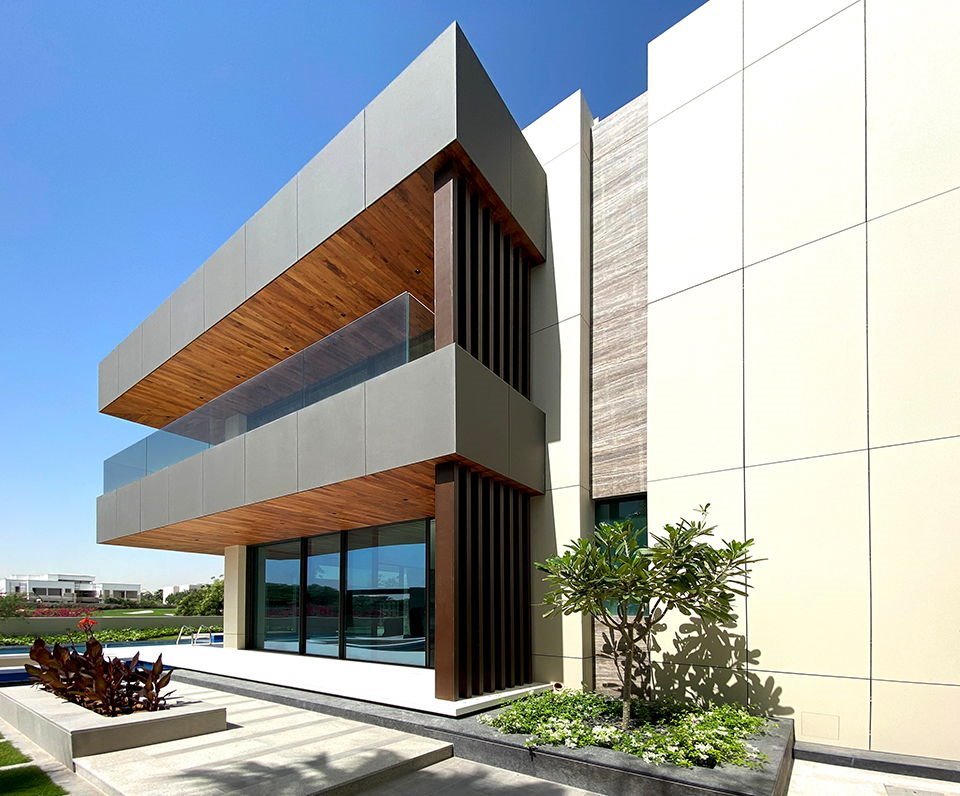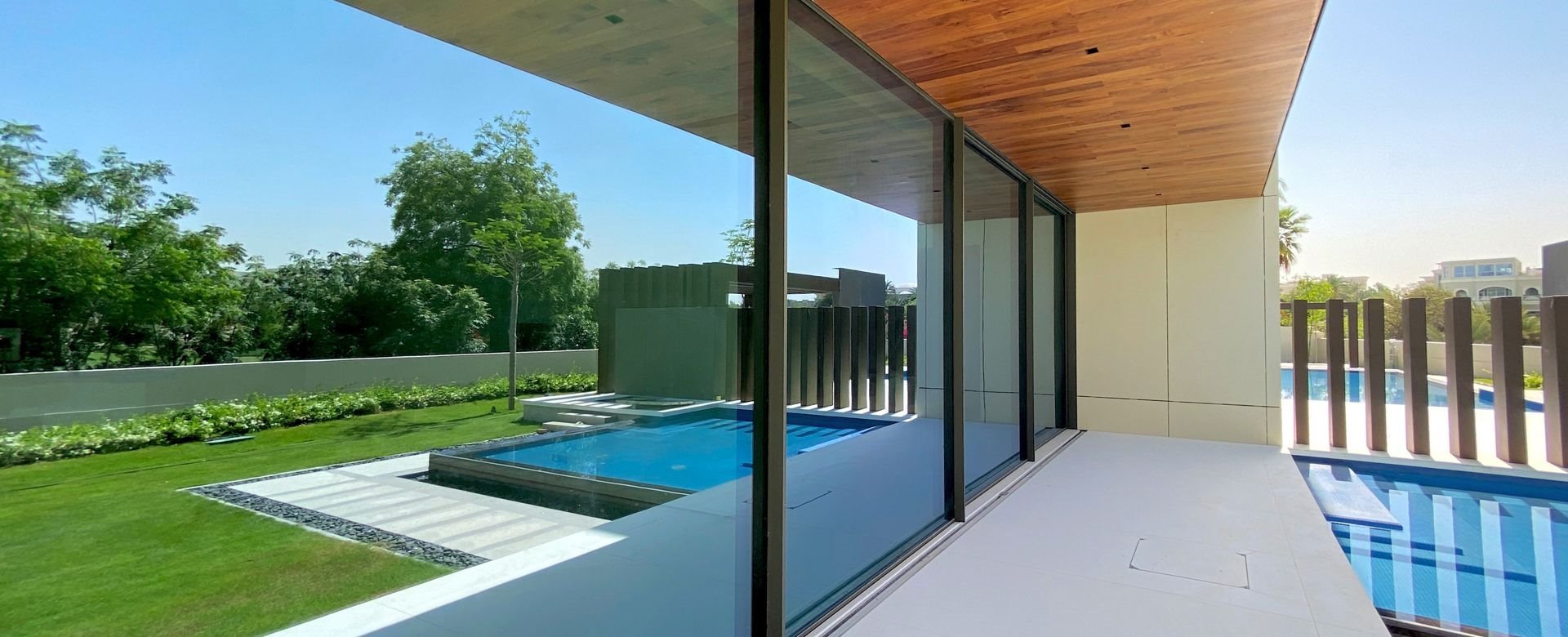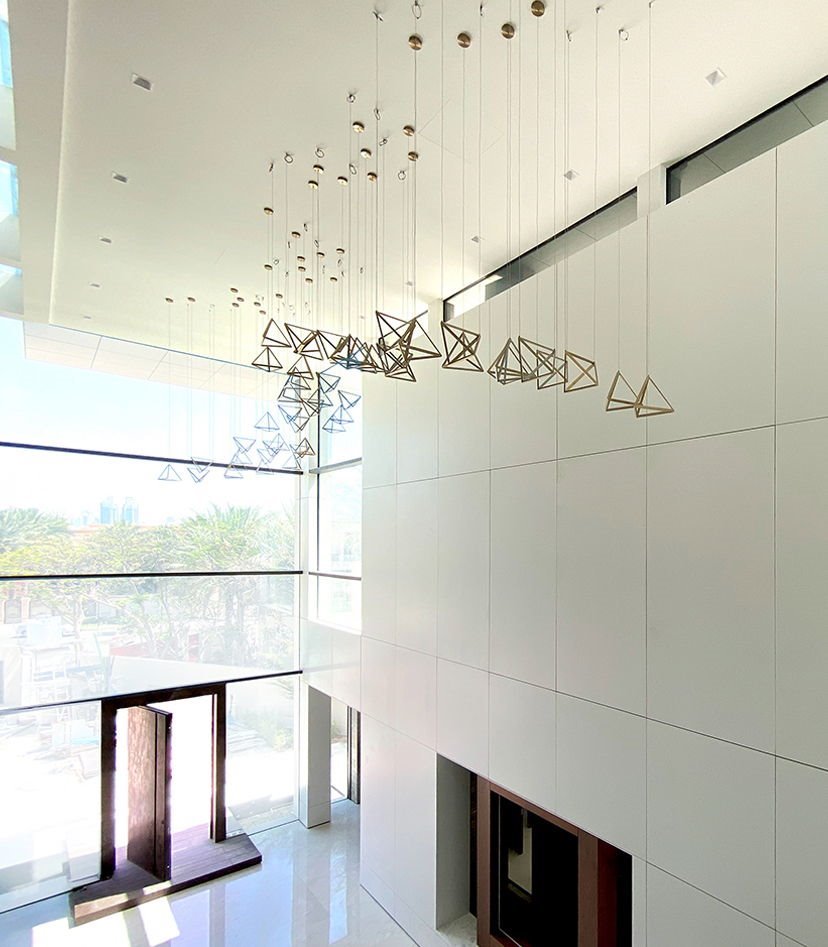 Material plurality.
The combination of different materials on the façade, with large slabs of Lapitec interspersed with portions of wood, glass and metal, further enhances Future Villa's fundamental concept of multiplicity, in which each element maintains its own individual design while contributing to the creation of a harmonious unit.
In this project, sintered stone is presented in two contrasting nuances. It is used on the exterior façade, covering the profile of the large balconies and framing the large windows that punctuate the external fabric. Indoors, it is applied to the wall in a cream shade to maintain stylistic consistency with the rest of the project.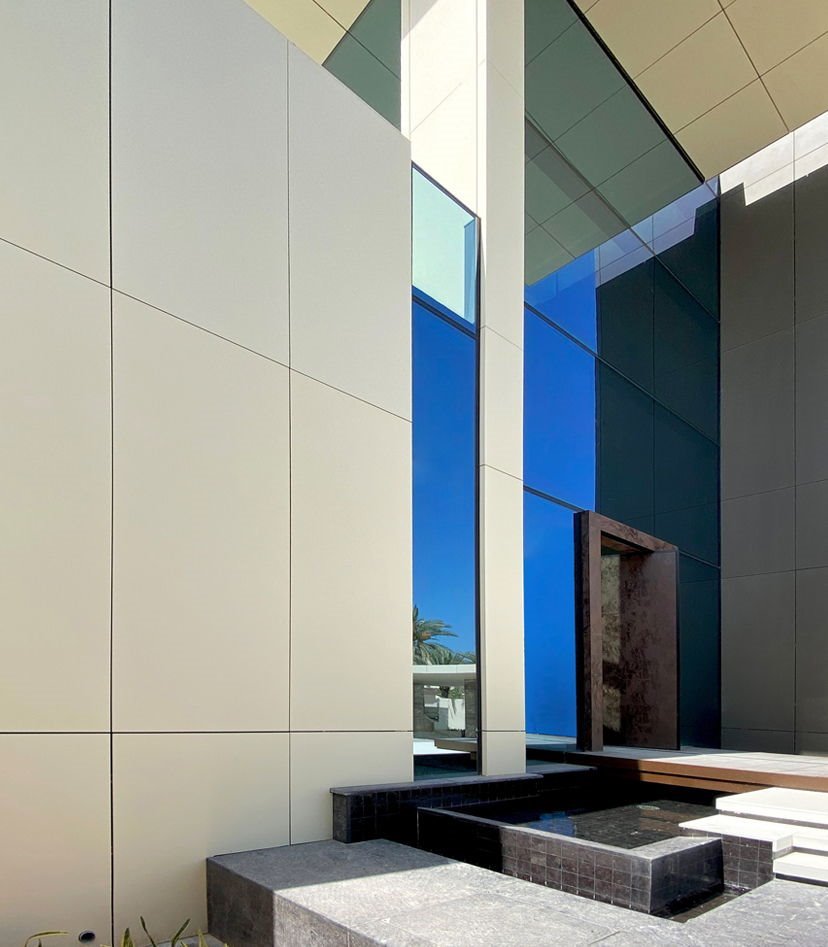 An original rendering.
The slabs, installed with the Keil system, are in the Lithos Bianco Crema finish, which enhances the texture of the façade thanks to its finely wrinkled surface, and creates pleasant light effects on the surface. In contrast, for the balconies and to frame the windows, Lapitec is used in the Vesuvio Terra Moca finish. Featuring a surface finish that is more present to the eye and to the touch, it immediately highlights certain elements of the project, with an original rendering.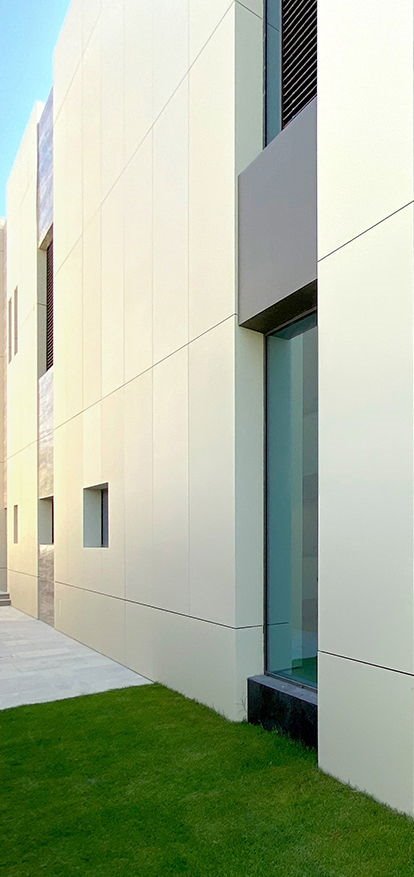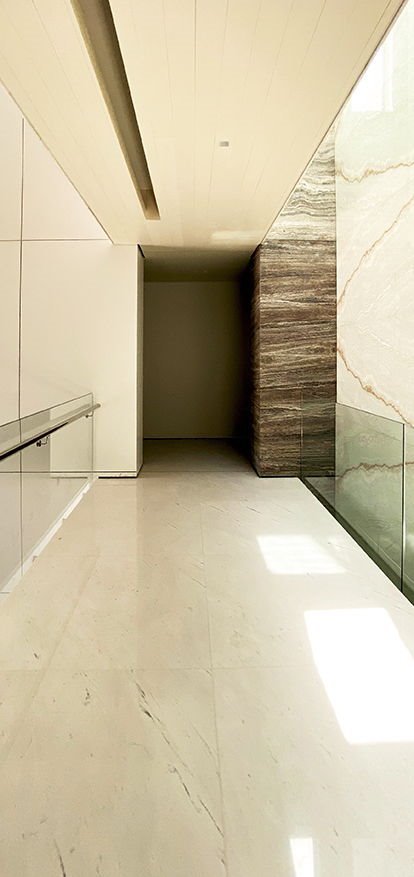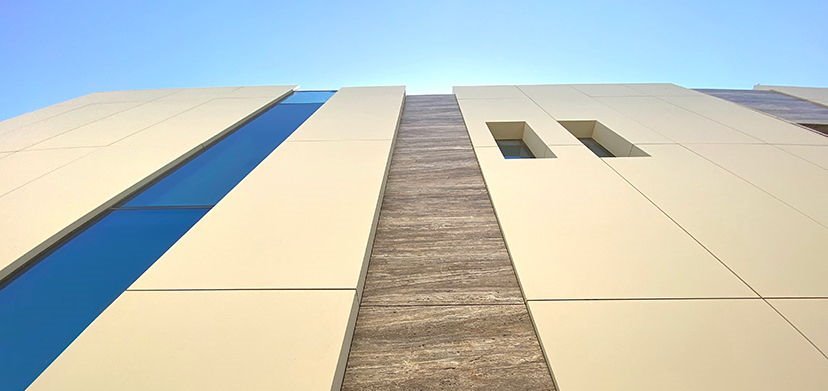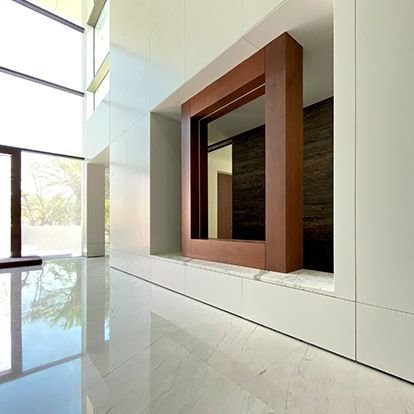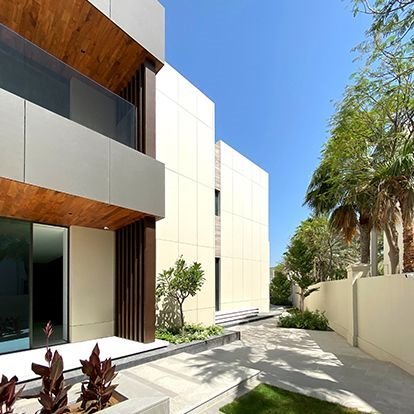 Lapitec technology at the service of architecture.
Thanks to its high resistance to weathering, sudden temperature changes, chemicals and acids, and continuous exposure to UV rays, while keeping its colours unchanged when exposed to light, Lapitec is ideal for outdoor applications. Its non-porous surface is also non-absorbent, making it easy to clean. The slabs are available in XXL format, making them ideal for covering large areas and creating visually homogeneous ventilated façades.
Finishes
Lithos
Bianco Crema - Essenza Collection