Auckland Domain House
Auckland, New Zeland
Industrial restoration for a welcoming and stylish project.
Located in New Zealand's capital city, the house designed by Joana Azevedo and Jason Yeoman for their family is an oasis of tranquillity in a district heavy on infrastructure.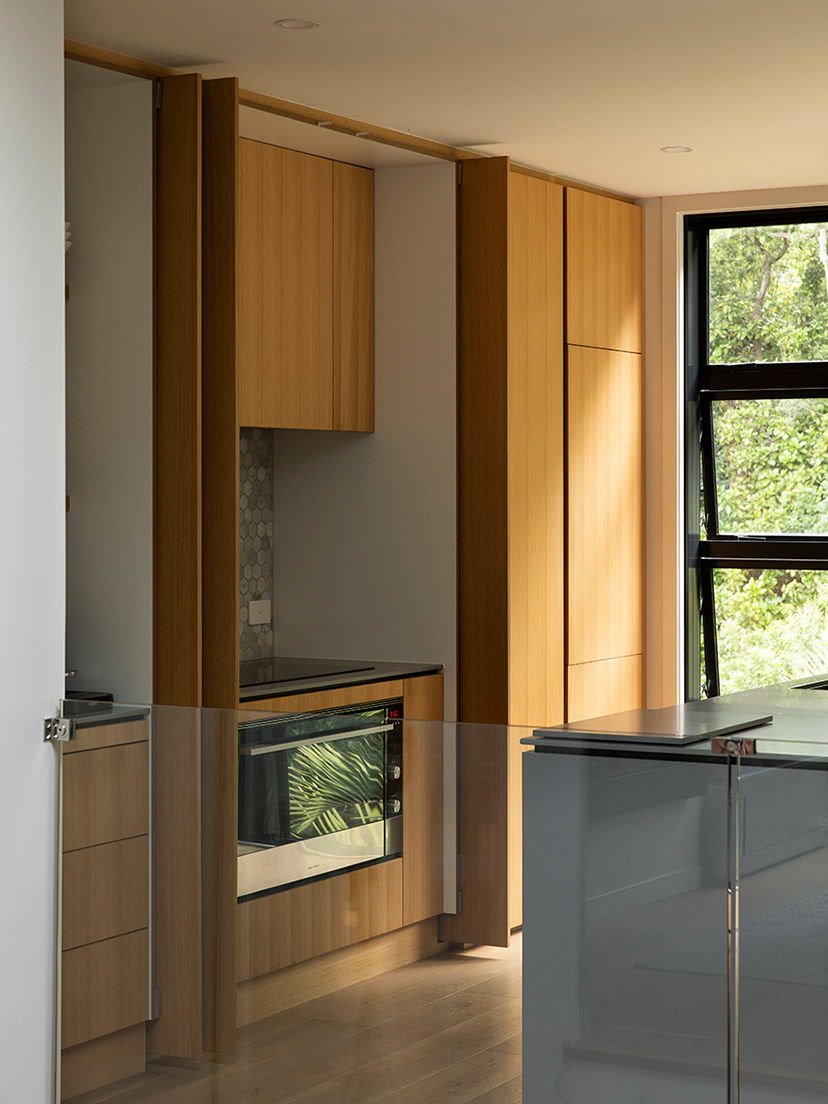 A minimal, warm and refined approach.
The project was to redevelop a small concrete building, spread over three levels, but with an impressive view of the Auckland Domain, the largest urban park near the city centre. The industrial aesthetic was mitigated by the inclusion of cedar wood brise-soleil and elegant anthracite windows, according to the design concept of the owners, which called for a "minimal, warm and refined" approach. The same combination of materials is repeated internally, with a minimalist layout aimed at directing the eye towards the view of the dense vegetation beside the villa.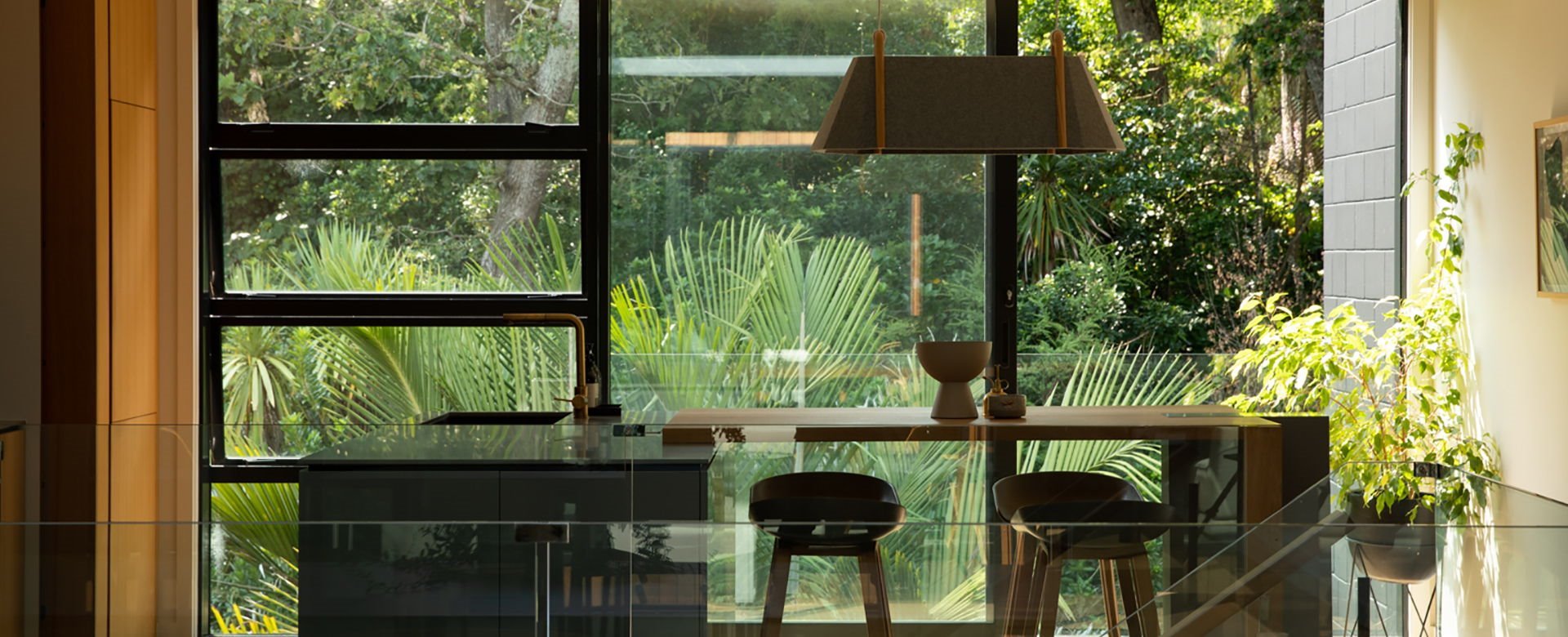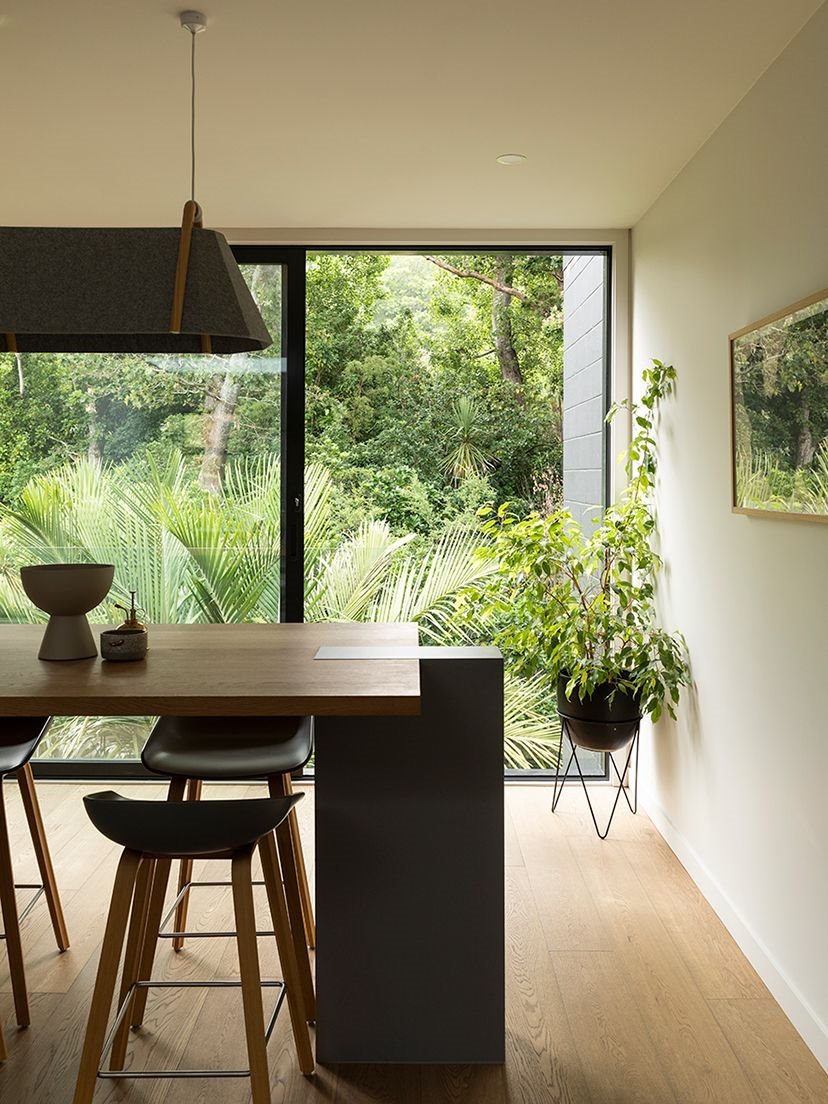 A Lapitec kitchen overlooking the green.
The kitchen becomes a true nature observation deck, as well as a relaxing space in which to gather and spend time together. It includes a fixed wall of wooden units and a large central island with an articulated volume, with a washing station and a cedar bar table served by stools, fixed on a plinth covered entirely in Lapitec in Grigio Cemento with the Satin finish. The sintered stone allows slender dimensions to be used, in contrast to the solid wood, and was also chosen for the island's top and doors in 12 mm thick slabs, reflecting the same finish as the plinth. The cement shade picks up the original construction material, which is featured in many parts of the interior design project.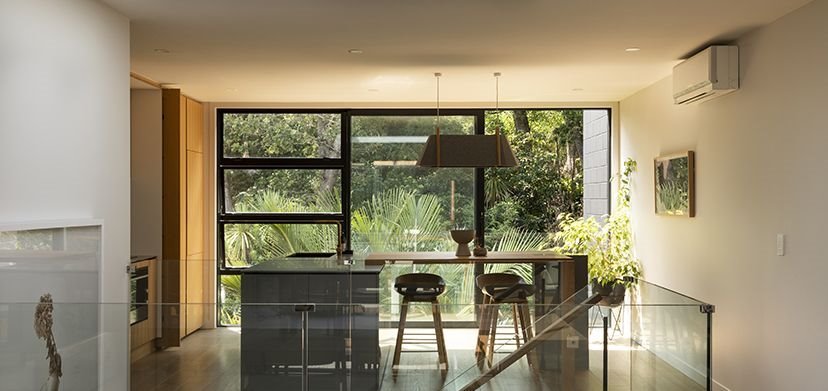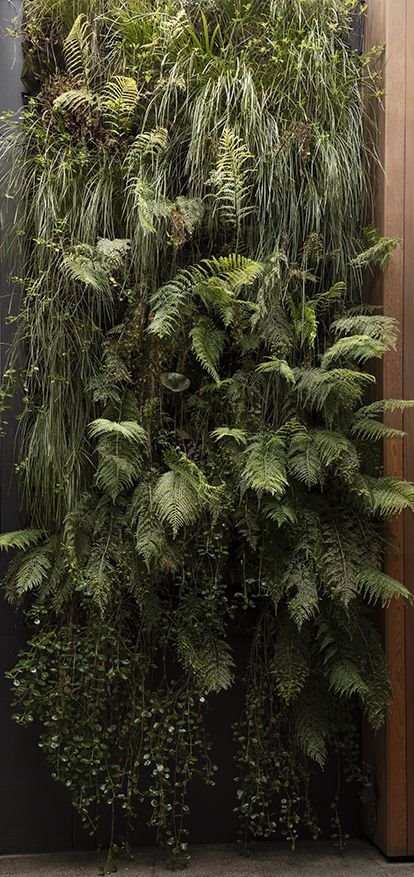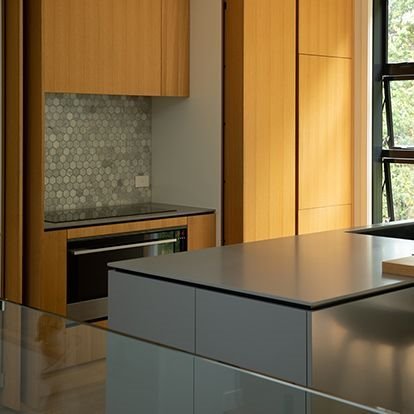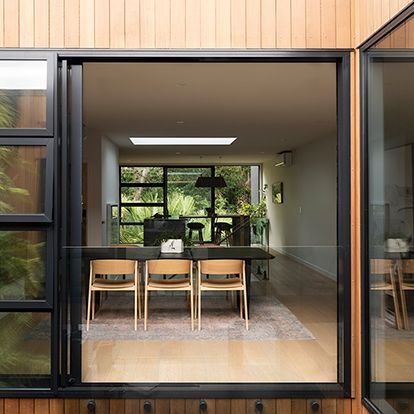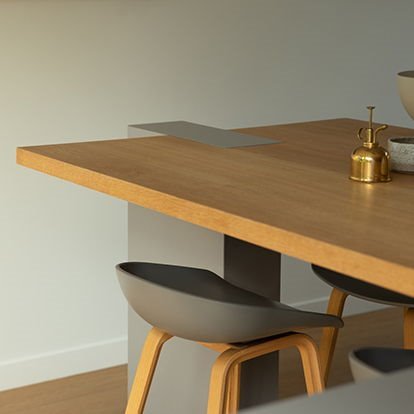 Cooking in complete safety.
Lapitec is ideal for use in the kitchen thanks to the very low percentage of crystalline silica and its completely non-porous surface that ensures total hygiene and impermeability of liquids; it is also resistant to shock, scratches, temperature changes, chemicals and acids, and has obtained NSF Food Zone certification for direct contact with food.
Finishes
Satin
Grigio Cemento - Essenza Collection