Bulgari HQ
Piedmont, Italy
An innovative project for Bulgari.
The Bulgari plant is situated in Valenza, set among the Monferrato hills; this is Europe's largest and most important goldsmith facility.The project to renovate this historical "Goldsmith's Farmstead" was completed by the Open Project studio, which also designed the new annexed structure: 14 thousand square metres, designed on the basis of LEED criteria (Leadership in Energy and Environmental Design).
Modernising a symbolic location.
With the aim of blending in with the surrounding area, the Bulgari plant combines tradition and innovation: a glass house now sits alongside the historical building, representing an extension to the original construction made from steel and glass, both positioned in front of the production facilities whose appearance perfectly reflects the high levels of technological performance.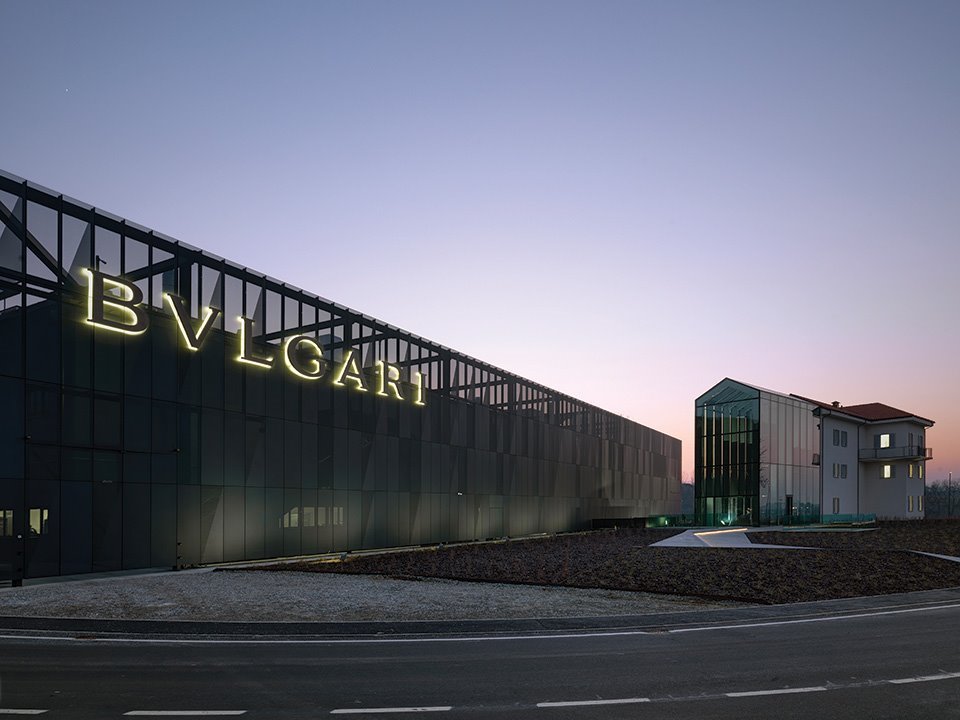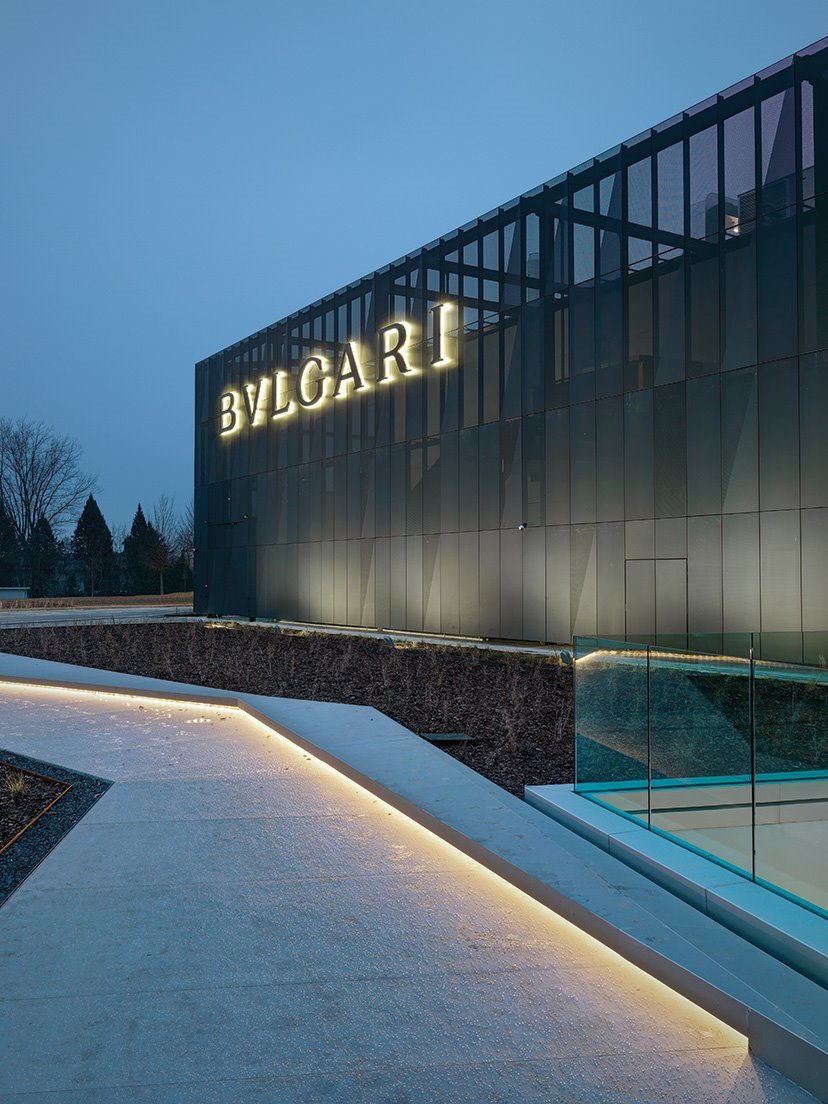 Lapitec for Italy's jewellery district.
Open Project chose Lapitec in Grigio Cemento for the details of the outdoor paving, creating an excellent blend of elegance, aesthetics and functionality. In fact, sintered stone creates a harmonious contrast with the steel and glass structure.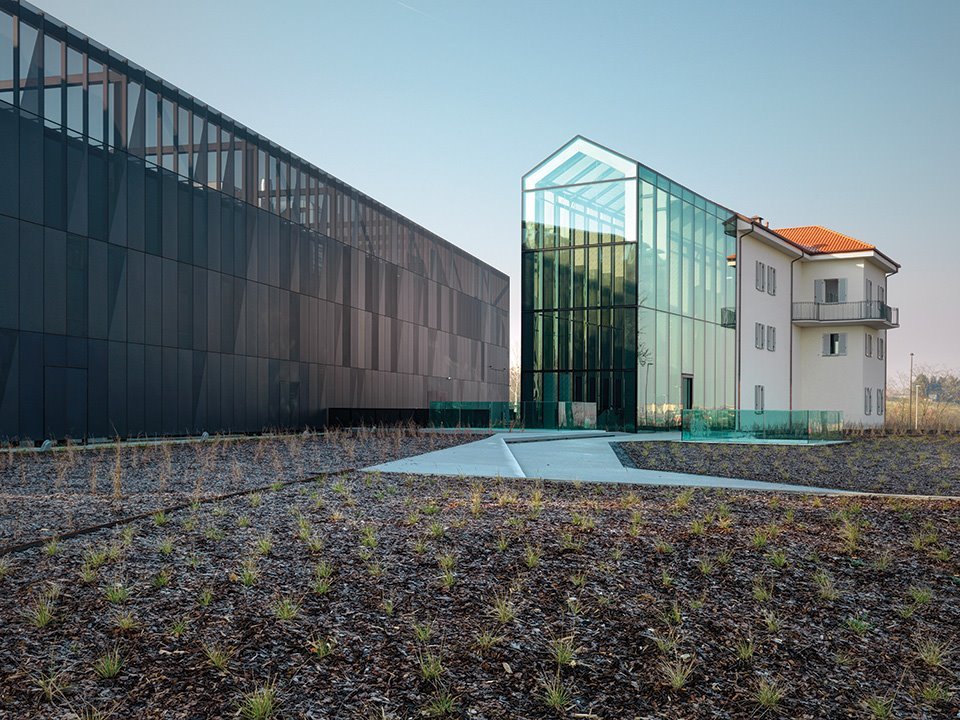 Elegant and functional outdoor paving.
The fact that Lapitec is extremely easy to work with allowed for details to be created that further enhance the design's aesthetics; Lapitec's other characteristics, such as its resistance to UV rays and corrosion, also made it the ideal choice for this outdoor application.