Villa Lea
Principality of Monaco
A villa overlooking the Côte d'Azur.

Nestled in a lush park of 4,500 square metres, Villa Lea faces the splendid bays of the Côte d'Azur near Monte Carlo, offering panoramic views over the gulf. Lapitec, chosen by Studio Donizelli as part of the project for both the interior and exterior spaces, represents the meeting point between the contemporary style of the interior and the surrounding unspoilt nature.
The morphology of the main house is shaped from a pre-existing rock wall. The local cliff stone wraps the building from top to bottom and is used as a rough foundation corresponding to a portion of the ground floor. The geometry of the building is rigorous, with marked lines and sharp edges, softened by the transparent glass railings and the pure colours of the building's envelope.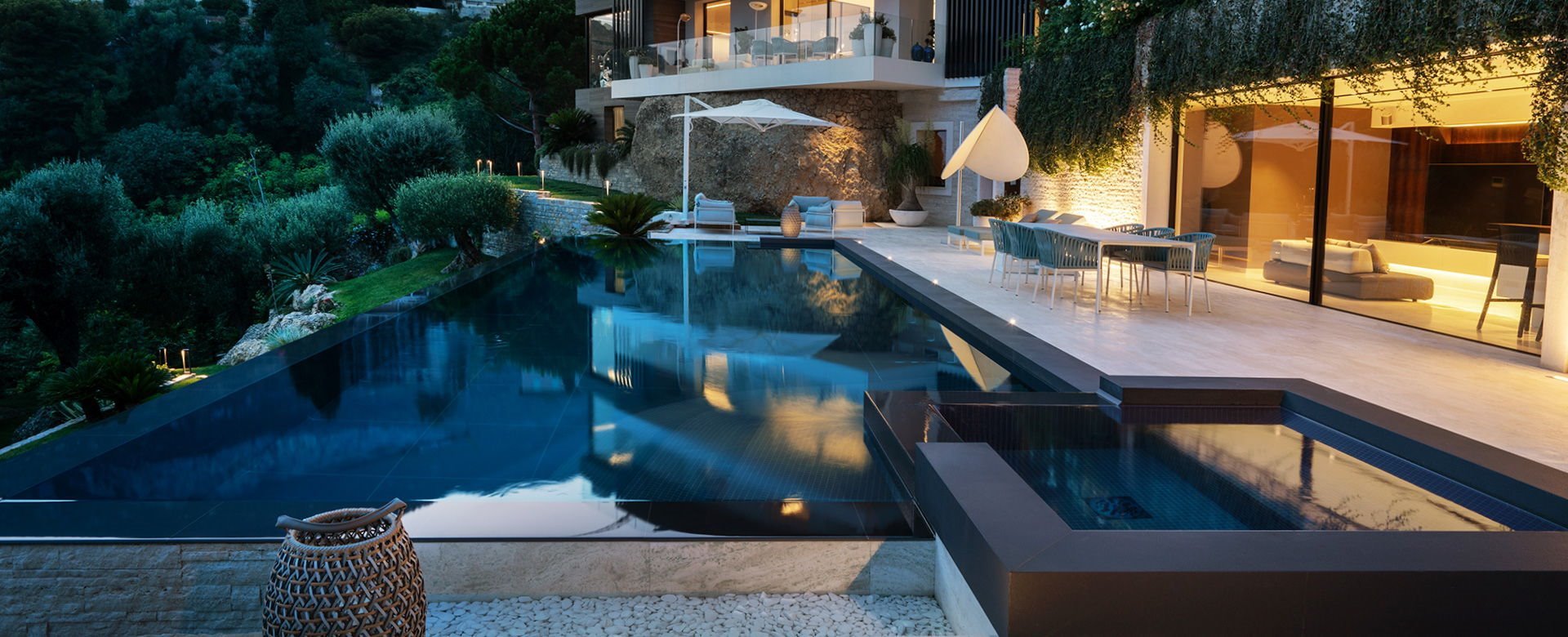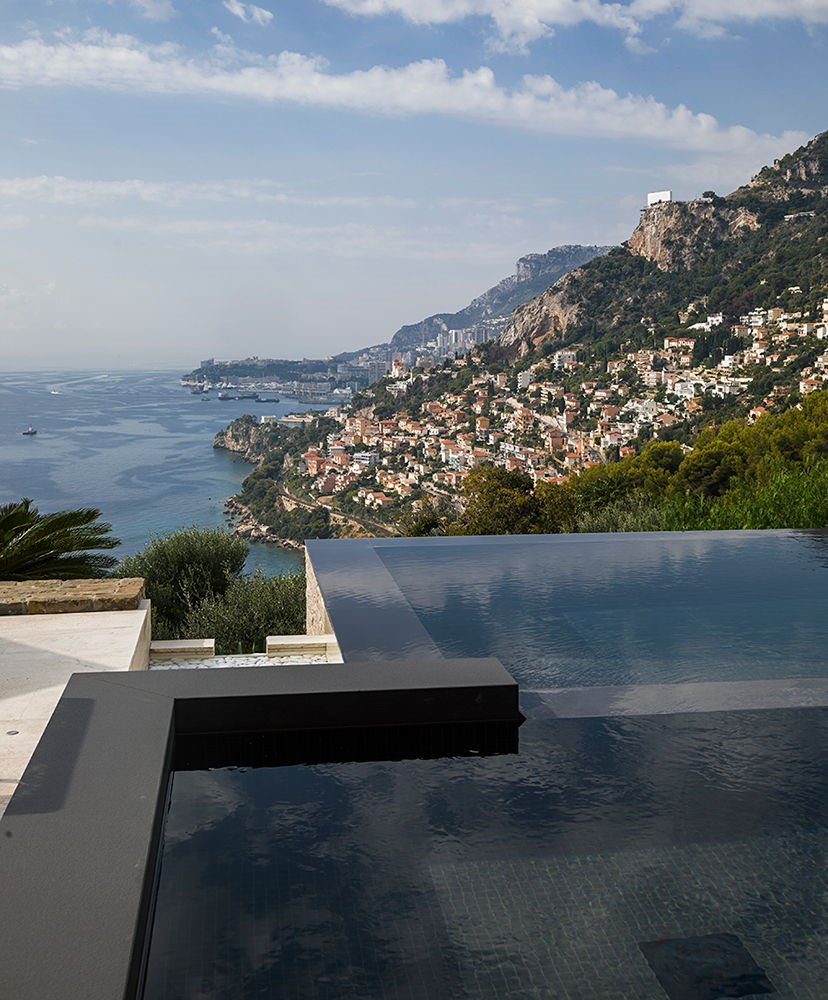 A panoramic swimming pool in sintered stone.
The core feature of the main terrace, at the centre of an open-air relaxation area, lies the magnificent infinity pool, with a generally rectangular layout and a hydromassage corner. The swimming pool flooring, underwater and along the perimeter, is in Lapitec sintered stone with Vesuvio finish in the Terra Ebano shade. It is lightly structured with an R10 slip rating. In an elegant and deep colour that transforms the swimming pool into an enchanting mirror at sunset, Lapitec was the perfect choice because it can be easily processed for insertion of the jets, the lighting systems and for shaping the swimming pool entrance steps.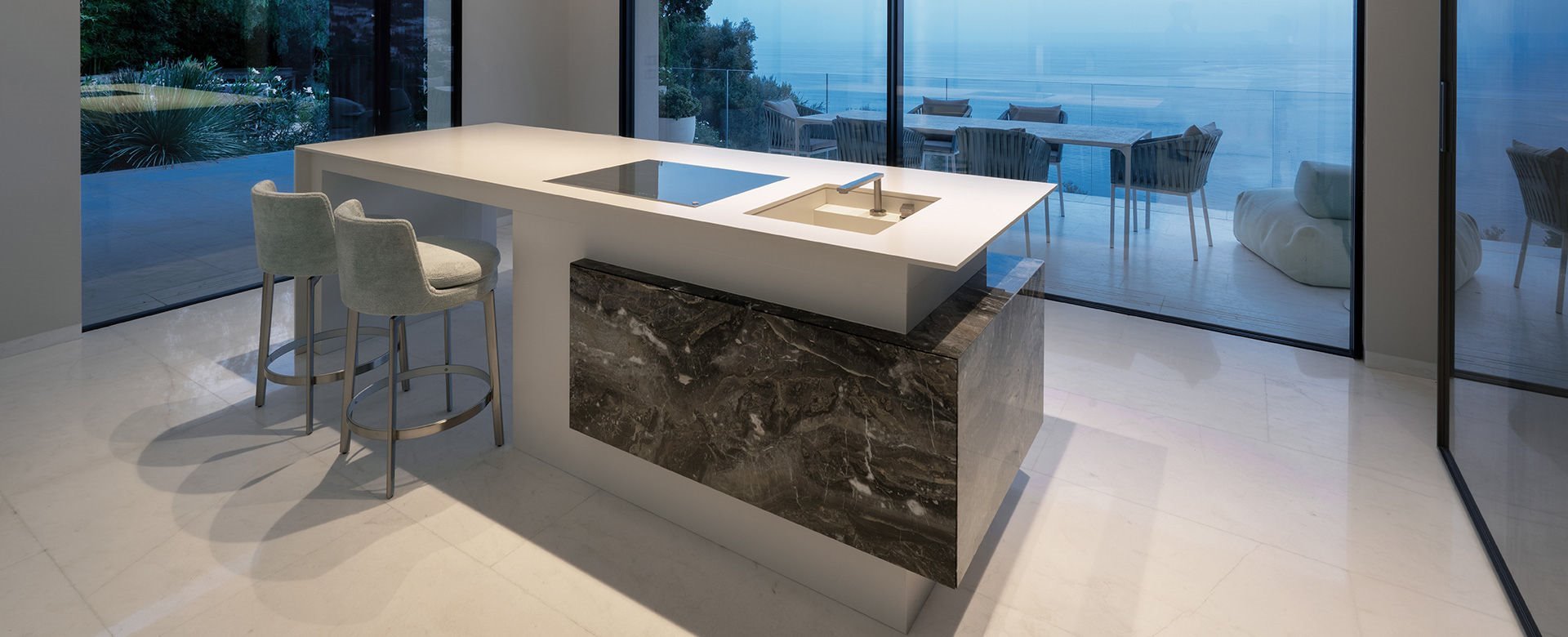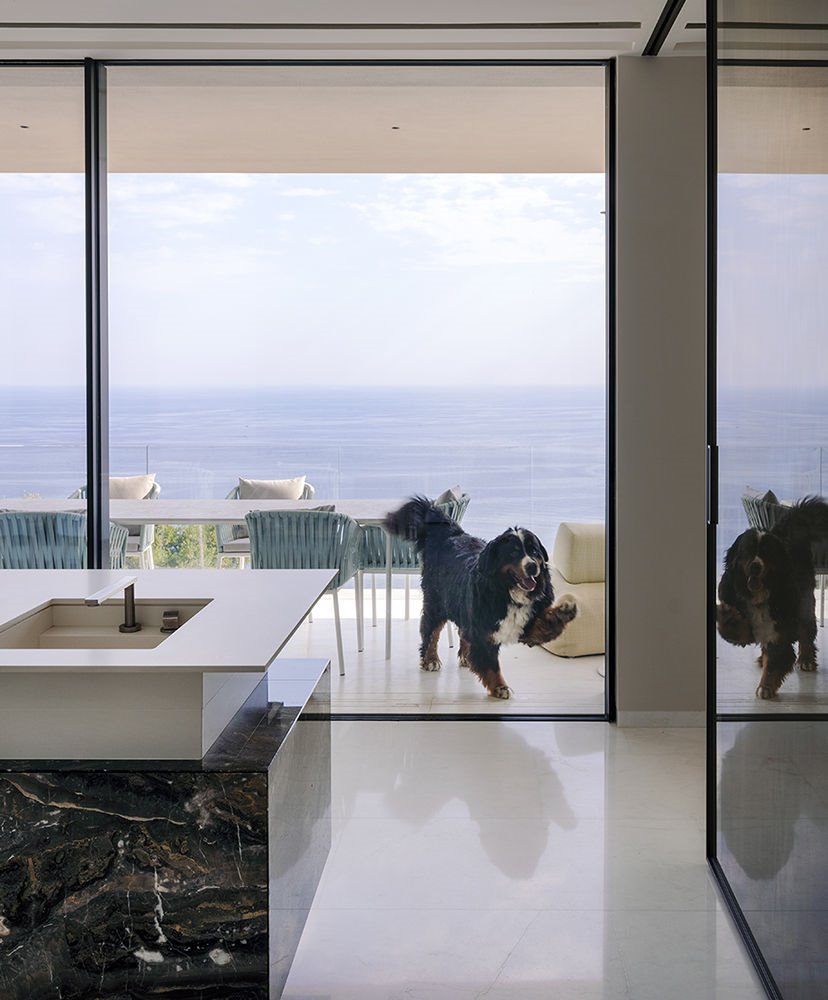 Lapitec and marble for the kitchen.
The kitchen reflects the signature style of the interior, featuring neutral colours, simple lines and fine details. The design of the central island comprises interlocking elements on different levels: a large contrasting marble block is grafted onto the light volume with cantilevered top, thereby replicating in the kitchen the theme of contemporaneity alongside varying details. Being non-porous, Lapitec in the Bianco Polare shade and Satin finish guarantees better performance than marble and is resistant to acids and bases while remaining a 100% natural and sustainable material.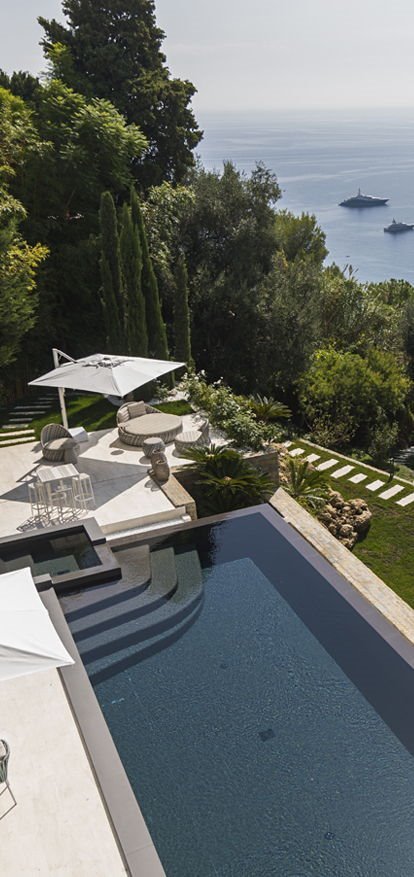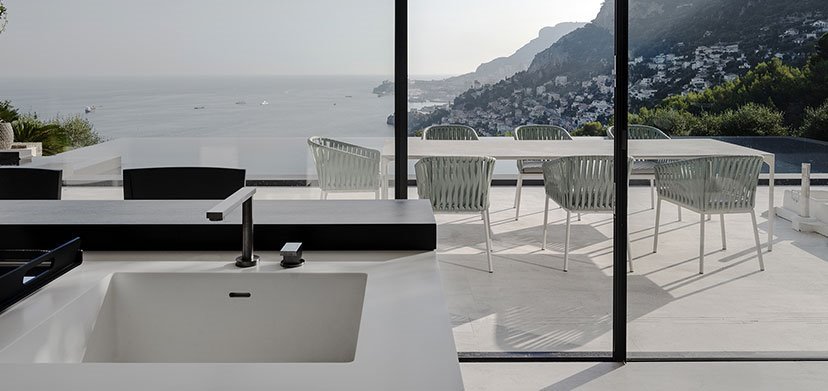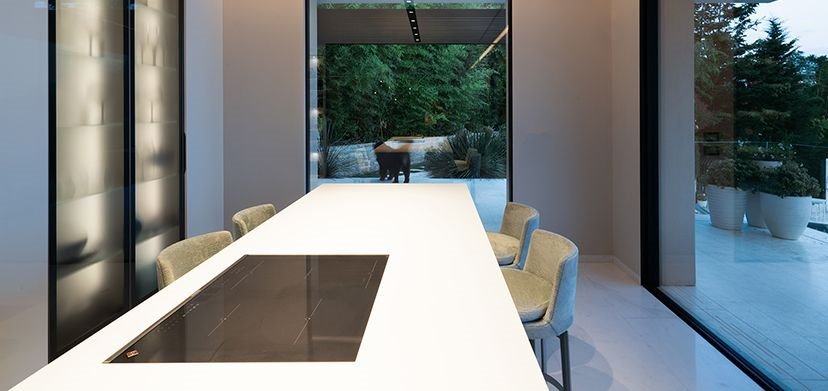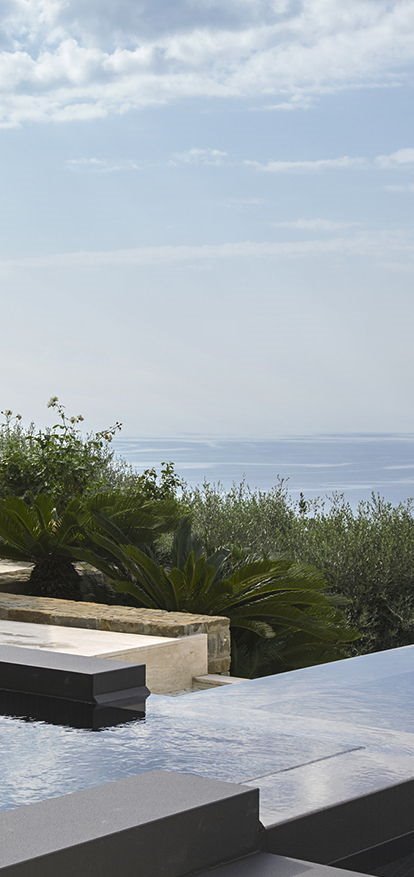 Maximum versatility.
For flooring or in the kitchen, but also for facades, in bathrooms or for the creation of furnishings: Lapitec, with its technical features, is perfect for every application, intended use and space. Thanks to its marked resistance to salt spray, it is also ideal in places near the sea, or even on board yachts and other vessels.

Thanks to Sky-Frame and Andrea Martiradonna for the photographic material. IG: @skyframe_global / LI: @sky-frame-ag / FB: @SkyFrame
Applications
Kitchen
Pool & Spa
Finishes
Satin
Bianco Polare - Essenza Collection