Permeability between indoor and outdoor.
Large floor-to-ceiling windows characterise the envelope of this private villa in the Treviso province countryside, designed to carefully blend into the surrounding environment.
Composed of two volumes, respectively double height and single-storey, and with an L-shape embracing the private garden, the style is minimalist, with interiors featuring materials including wood, Lapitec sintered stone, steel and cement, as well as customised furnishings such as the large dining table designed by the client and made entirely of sintered stone.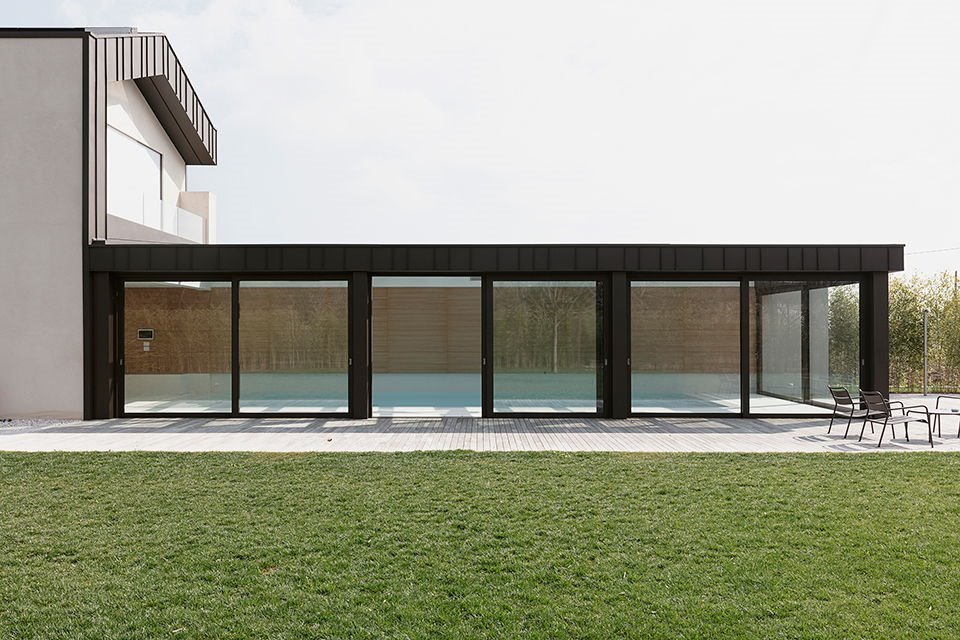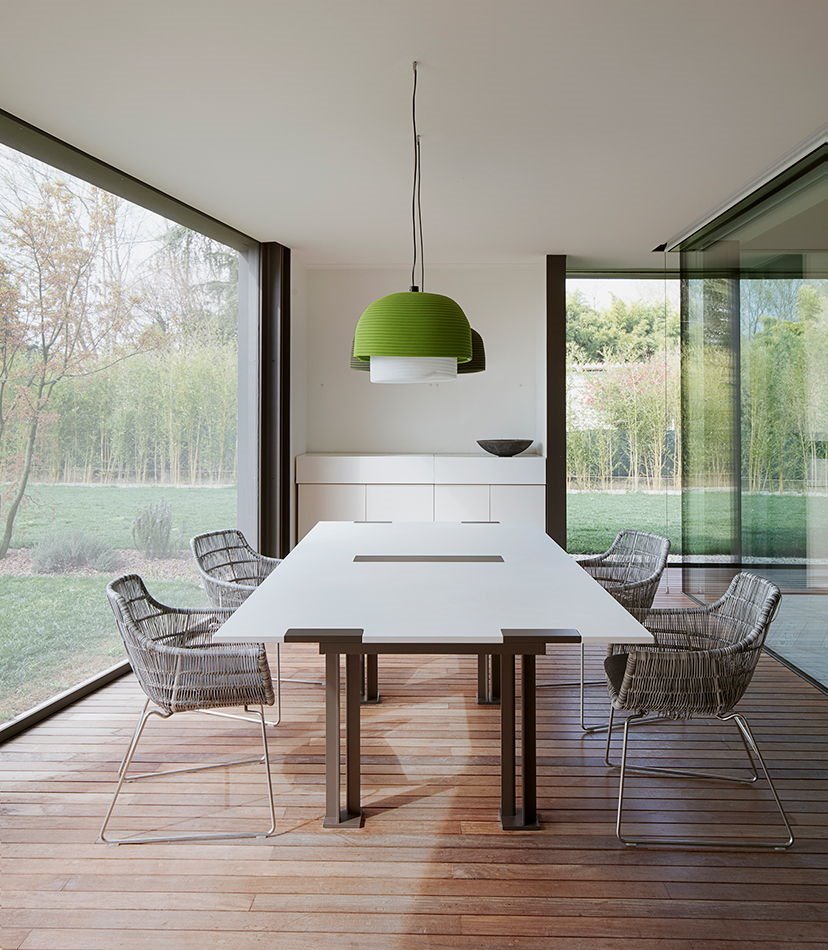 The material for conviviality.
Designed by architects Cristina Comacchio and Giacomo Murador and named 'In-Castrum' to highlight its distinctive material combination, the table features an imposing metal base, with eight legs at right angles and arranged in pairs, visibly grafted into the Lapitec sintered stone top. In Bianco Assoluto, contrasting with the metal elements, and with a finely wrinkled finish that accentuates its materiality, Lapitec is suitable for contact with food and is resistant to stains, cuts and cleaning solvents, making it ideal for furnishings in convivial environments.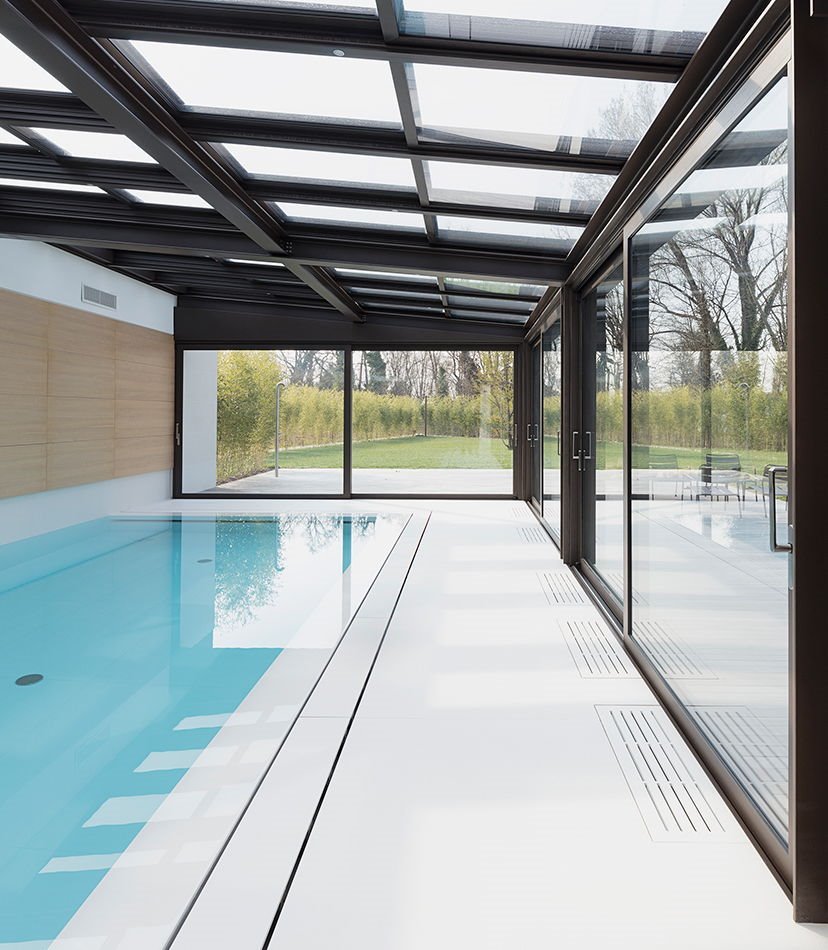 Clean lines, even underwater.
In architect Stefania Giacometti's concept, the private swimming pool pursues the philosophy of design and features a structure with large panes on three sides , framed by a metal structure and openable, allowing it to be used in all seasons. Based on neutral tones, the area features teak wall panels and large size Lapitec slabs for the pool deck and bottom, and the bench in the relaxation area. Its ease of processing has made it possible to integrate vents and grates in the slabs and make edges and steps, while maintaining clean lines. The residence's bathrooms and showers continue the dialogue with sintered stone and feature cladding and shower trays in Lapitec, again in the XXL size, free of joints and seams.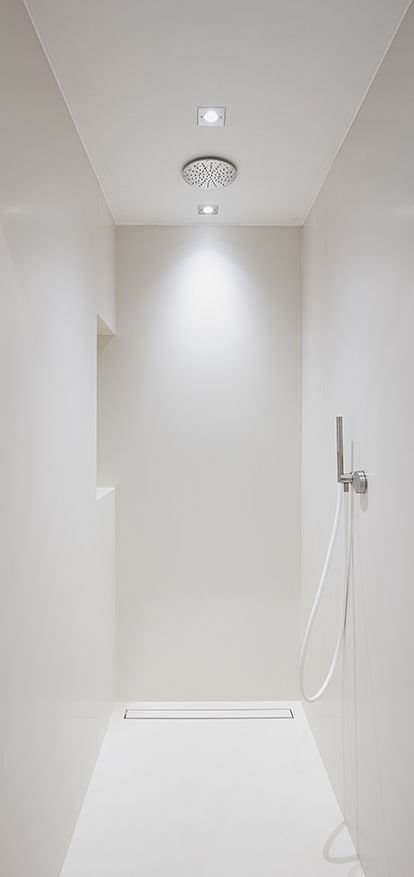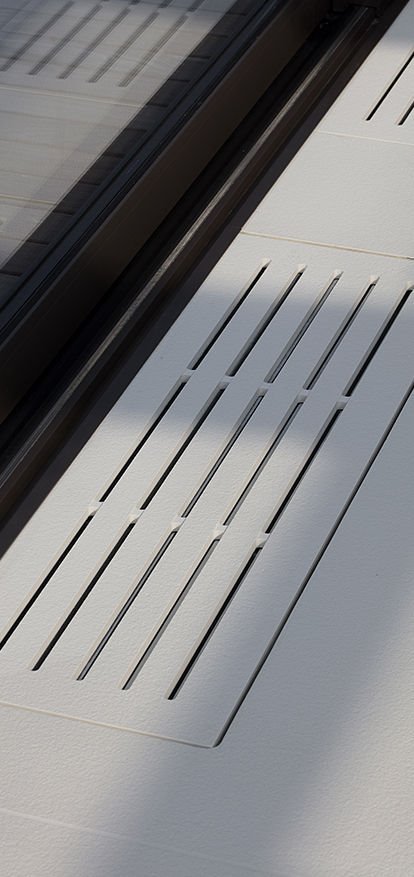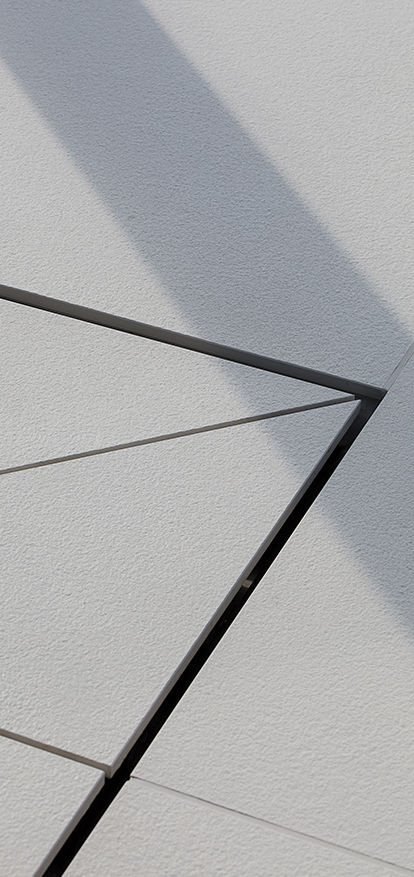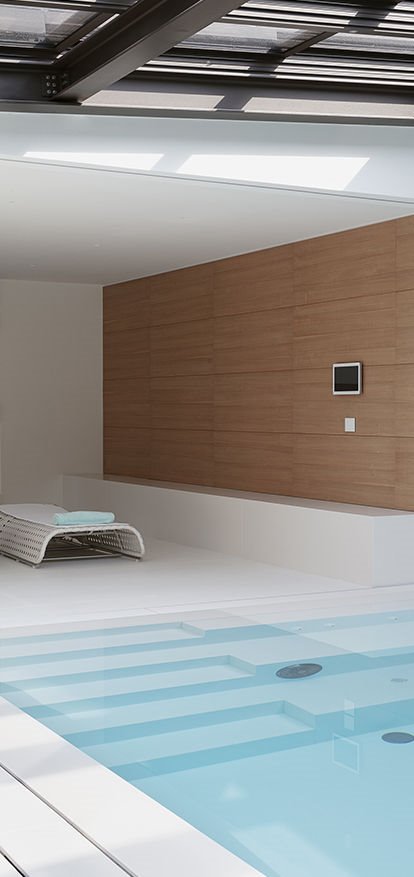 Freedom of design.
Lapitec's technical and aesthetic characteristics allow it to be used in wet environments and in even in prolonged contact with water thanks to its non-porous surface, which is inhospitable to mould, fungi and bacteria. Its resistance to UV rays and chlorine make it ideal for swimming pool cladding and outdoor flooring. A full-body material that is identical on the surface and the inside, Lapitec can be cut and milled at will, making possible tailor-made projects and bespoke furnishings. Finally, Lapitec comes in different degrees of roughness, up to a friction coefficient of R12.
Applications
Living
Pool & Spa
Bathroom
Finishes
Lithos
Bianco Assoluto - Essenza Collection

Vesuvio
Bianco Polare - Essenza Collection