Ca' Gioia Villa
Veneto, Italy
A tribute to classicism.
The entrance to the Ca' Gioia Villa, marked by a long glass covering, perfectly frames one of the wonderful 16th century works by Andrea Palladio, as well as the mountains where the Veneto Prealps begin.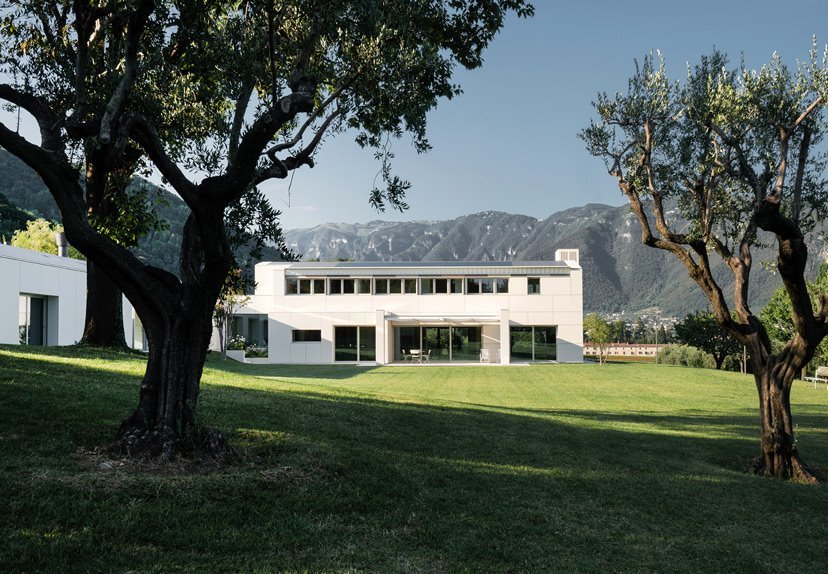 An open dialogue.
Between these two buildings - the famous Villa Angarano and this house designed by Francesco Pascali - lies only a large park, which separates them and yet allows for continuous dialogue.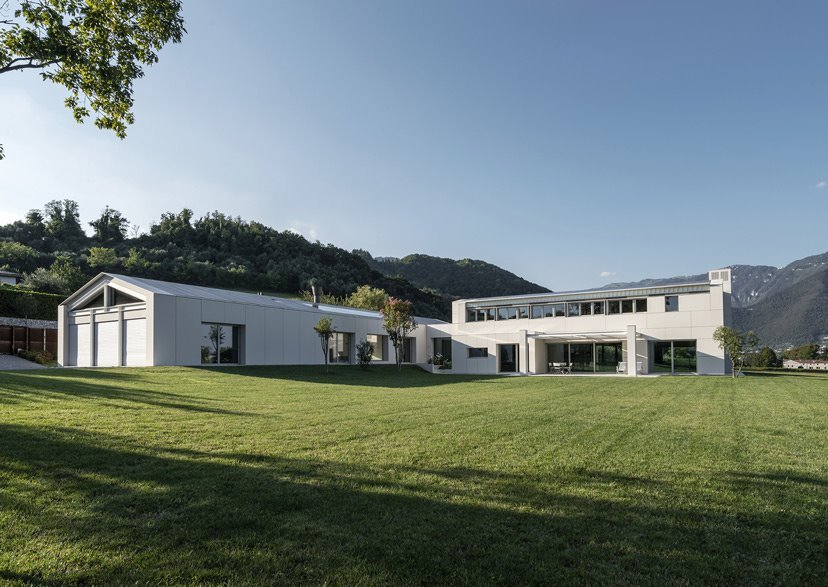 The new home has an L-shaped structure and, in fact, interprets the guiding principles of Palladian architecture in a contemporary way: the long lower building with a pitched roof is connected to the main building, which has two floors and, just like the great Renaissance master himself, creates great balance between monumental shapes and simplicity.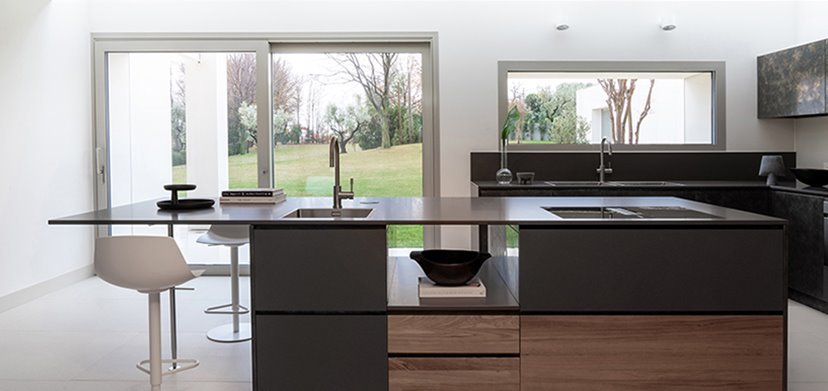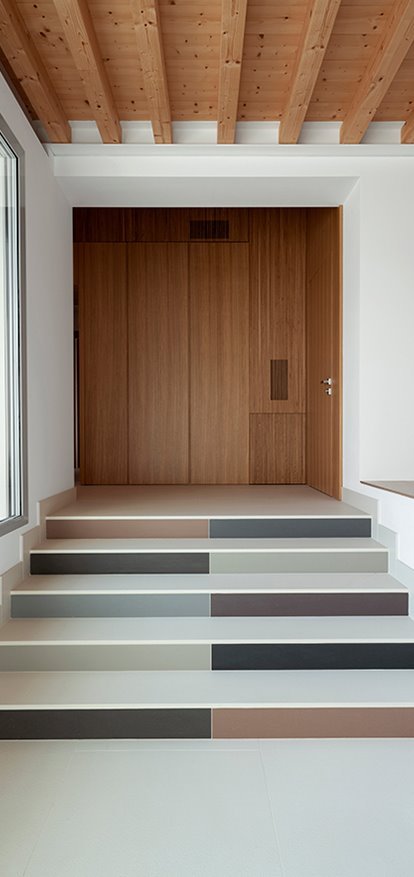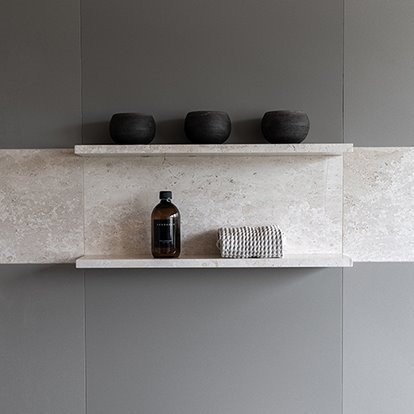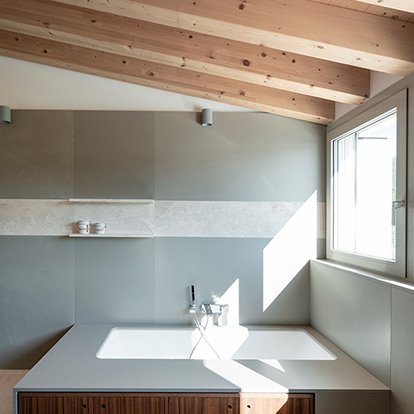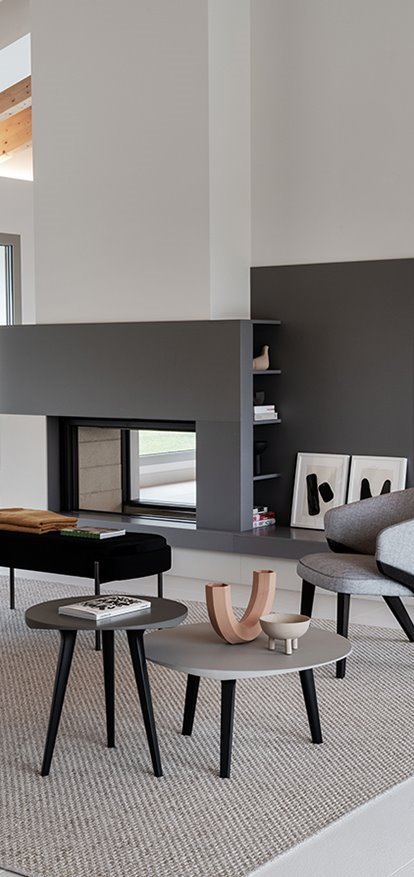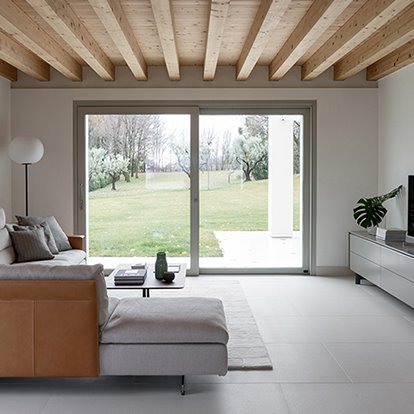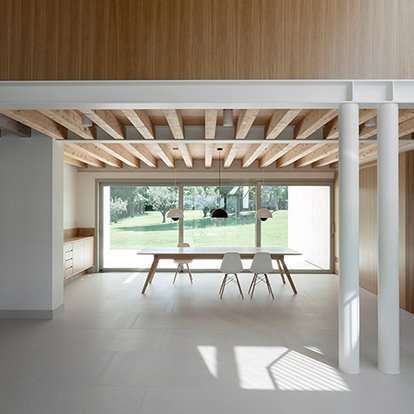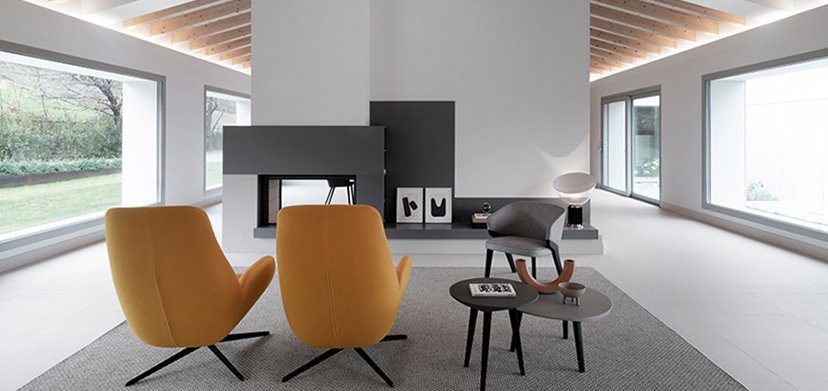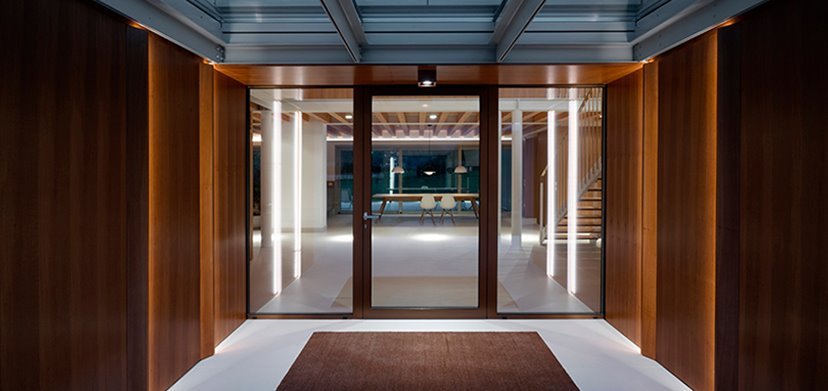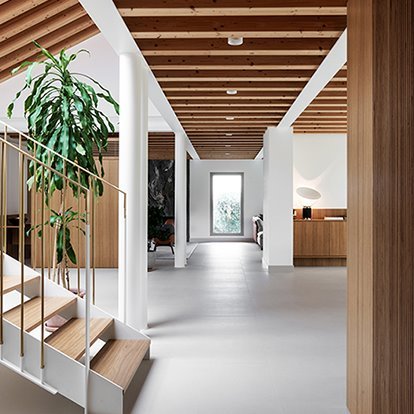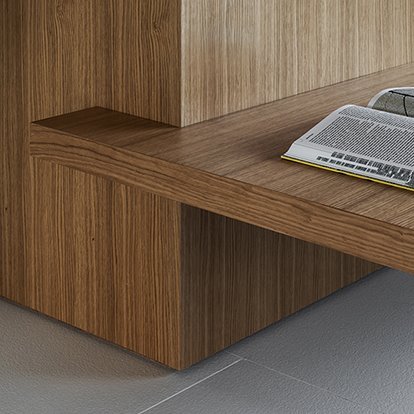 A meticulous rhythm.
The shapes here are pure and meticulously geometric, characterised by a very precise rapport between empty and filled spaces. Lapitec's large-format, sintered stone slabs, measuring 1,540 x 3,440 mm, give rhythm to the exterior as they completely cover the villa - both its horizontal and vertical surfaces, including the roofing: the ventilated façades are in Bianco Crema with Arena, Dune and Vesuvio finishes, while the roof is in Terra Ebano with a Dune finish. The outdoor flooring, enhanced by planters and running along the entire perimeter of the building, is made from Lapitec Bianco Polare.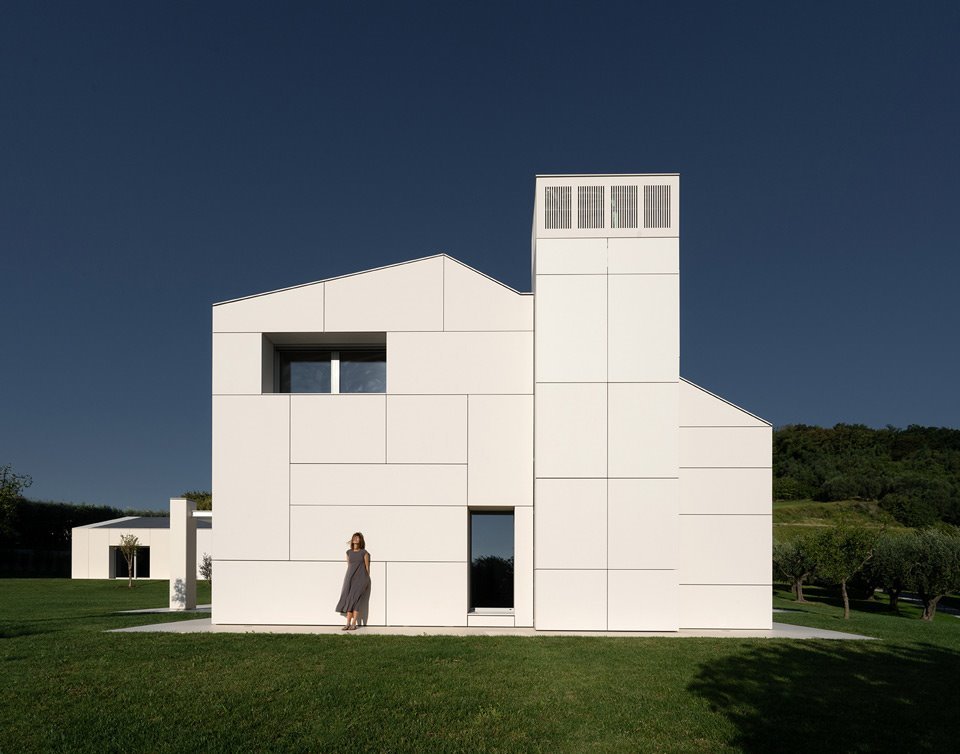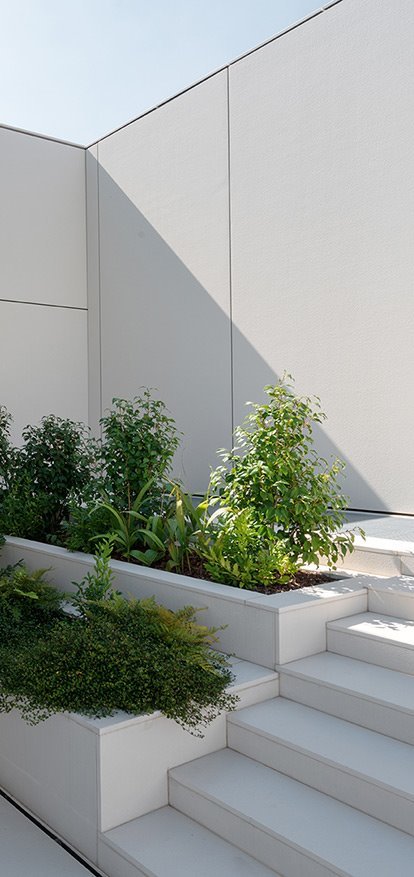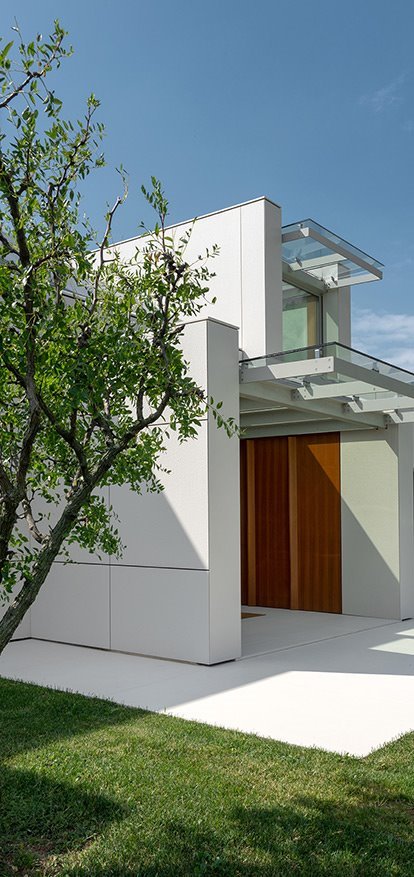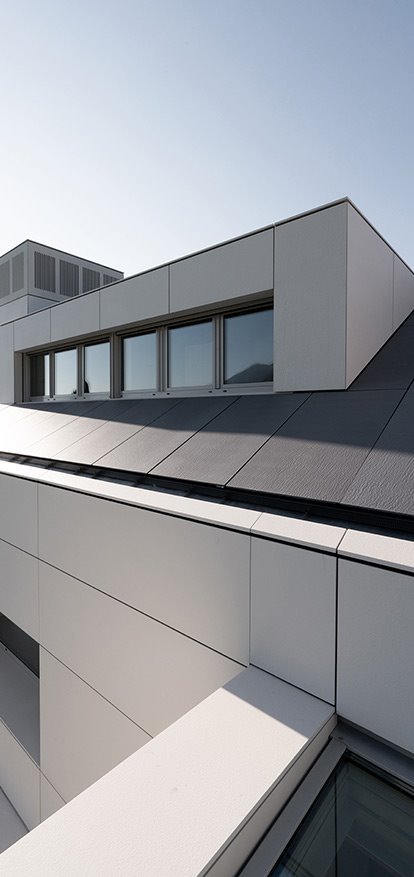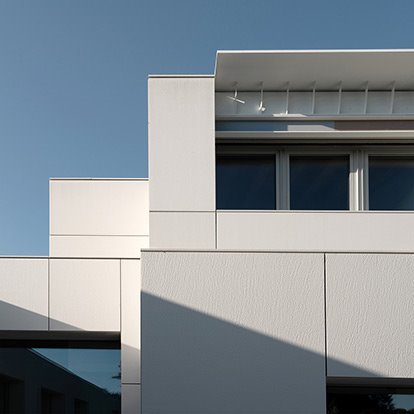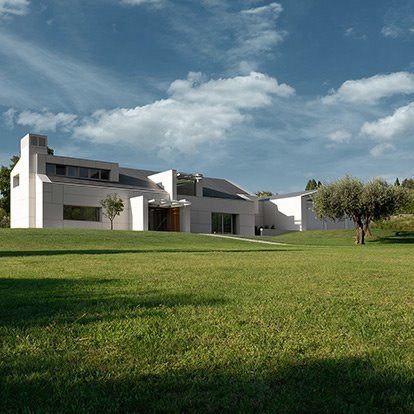 The perfect material for exquisite exteriors.
Resistant to UV rays, temperature fluctuations and weather conditions, sintered stone is ideal for outdoor applications, thanks also to the fact that its surface is completely non-porous.
Finishes
Vesuvio
Bianco Polare - Essenza Collection

Vesuvio
Bianco Crema - Essenza Collection