Space House
Veneto, Italy
Bianco Assoluto and pure volumes.
This house pays tribute to the modernist architecture of the great masters, presenting a composition with pure volumes, a predominantly white colour and geometric windows that allow for constant interaction between the indoors and outdoors. Located in the province of Verona, the 'Space House' interprets the great architecture of Le Corbusier in a contemporary way.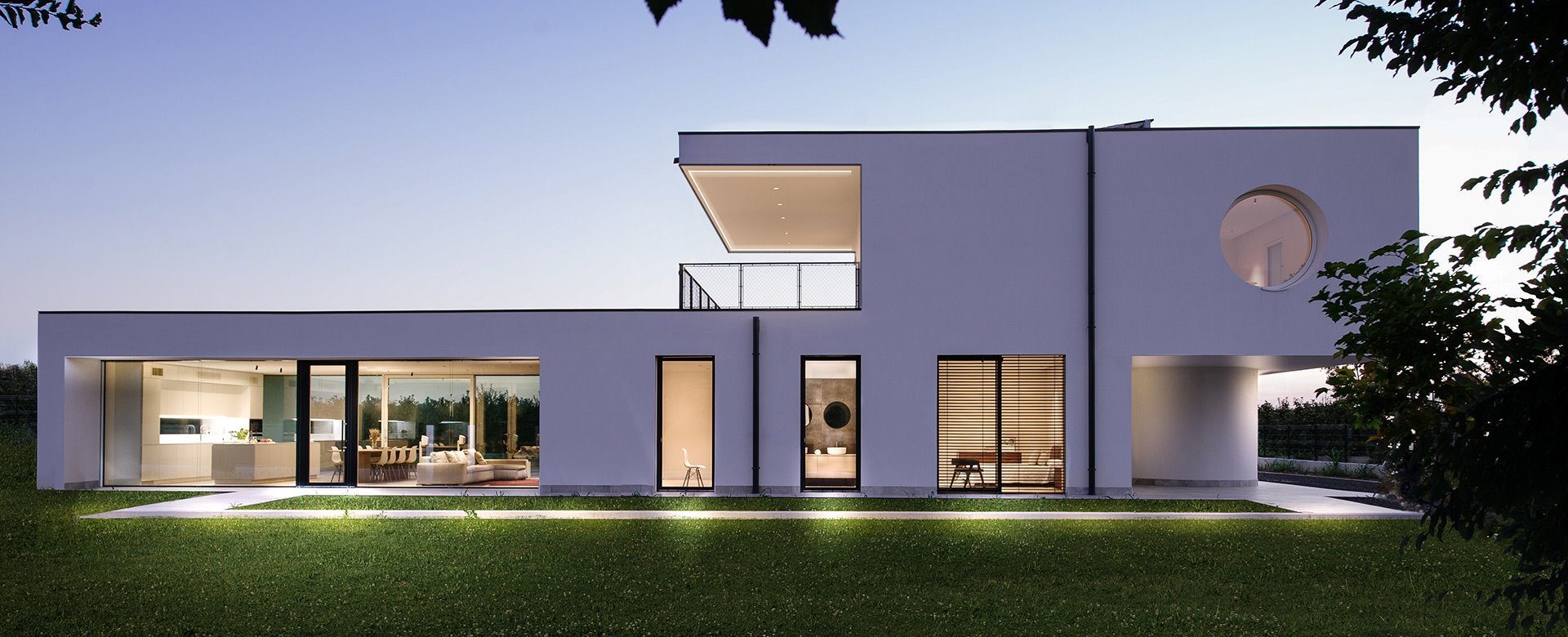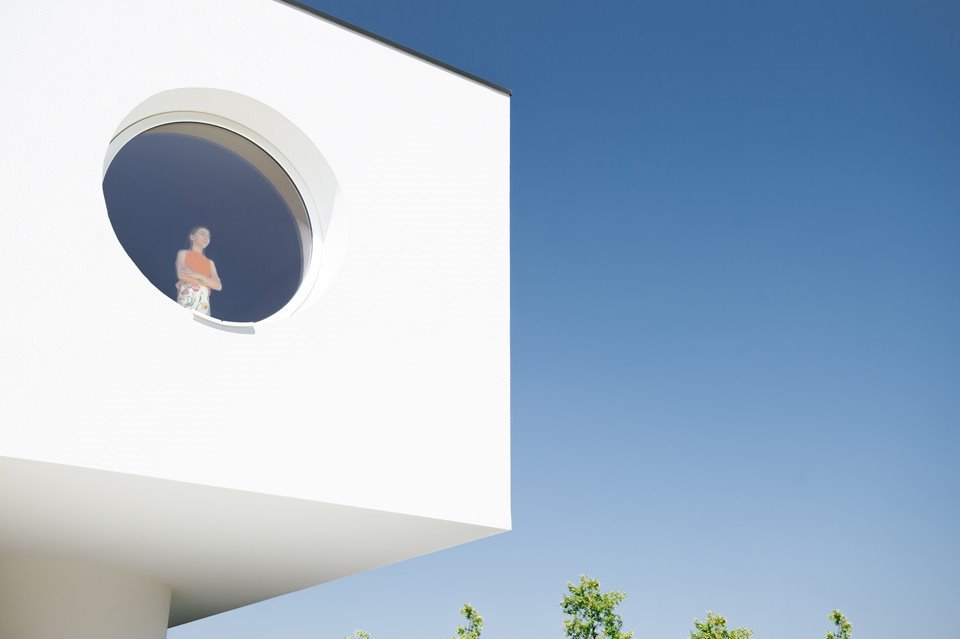 Integrating a public and a private space.
The building is made up of two overlapping rectangular shapes and a large circular pillar, altogether covering 300 m2. Designed by Michele Perlini, the building is home to the owner's photography studio on the first floor, which has a separate entrance and opens out onto a panoramic outdoor terrace.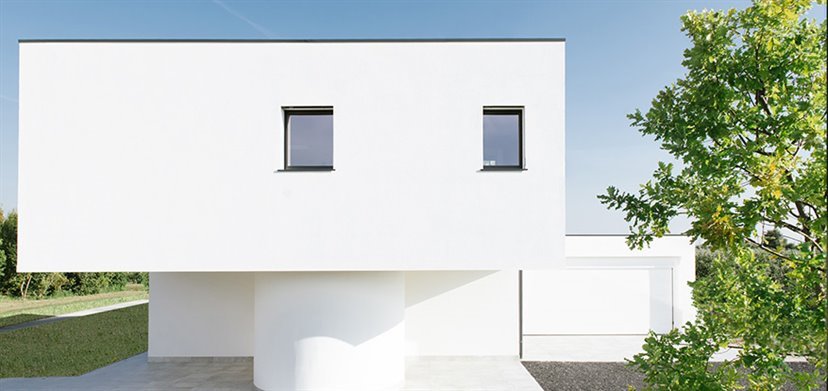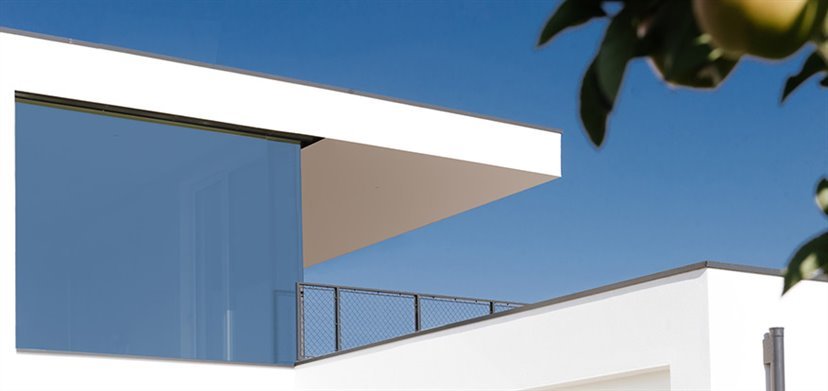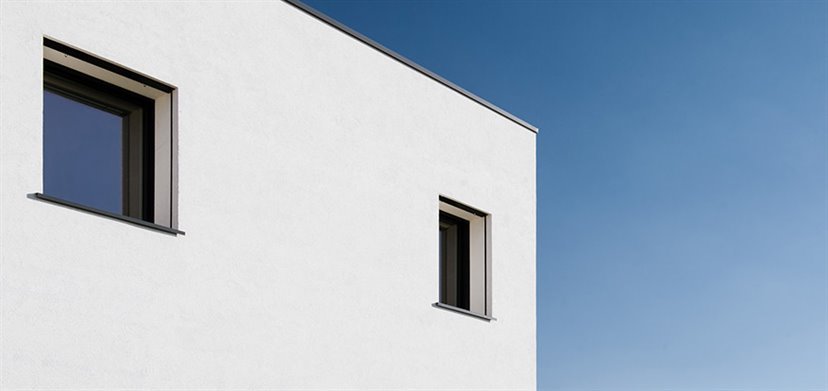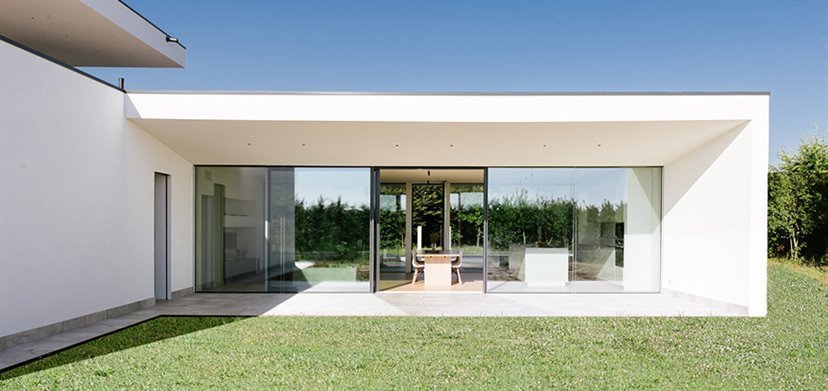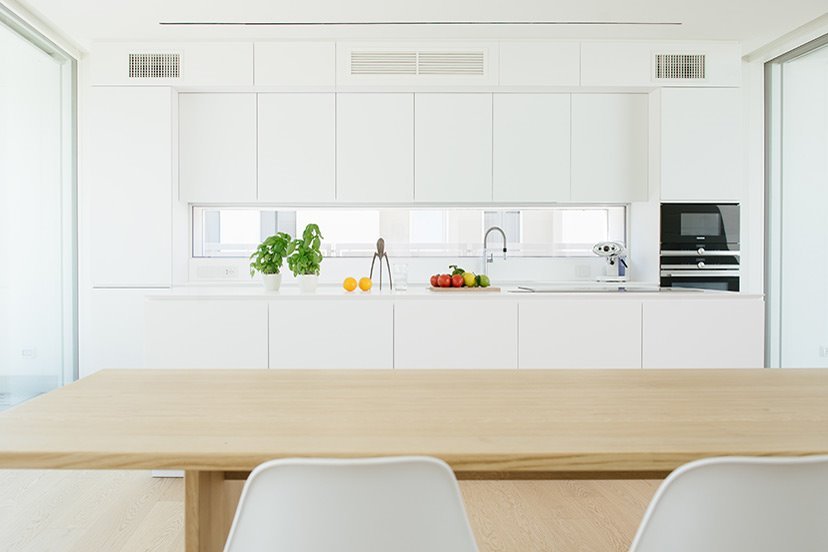 The ground floor, on the other hand, is home to the residential rooms: a study, the bathrooms, a master bedroom with walk-in wardrobe and a large open space with living area, dining area and kitchen. This kitchen is made entirely of glossy white and is only interrupted by the strip window looking out onto the garden; it takes up the entire wall of the large living area, opposite which is a fitted island.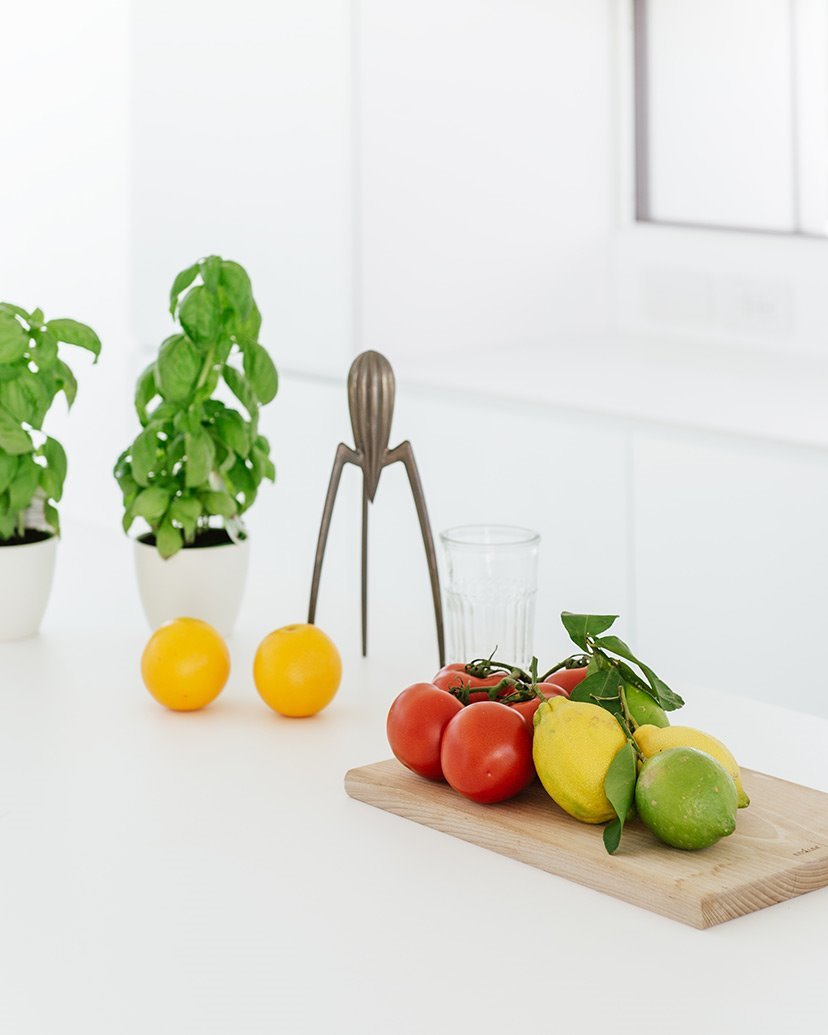 Both worktops are made from 20 mm-thick Lapitec sintered stone, in Bianco Assoluto and with a Satin finish, characterised by their edging cut at 45° to allow for the doors to be opened easily from above and to ensure that the furnishings are as immaculate as possible.
A stone sink, also made from Lapitec, is built into the kitchen worktop, creating a monolithic, simple and "total white" look and allowing the building's surrounding greenery to play the leading role.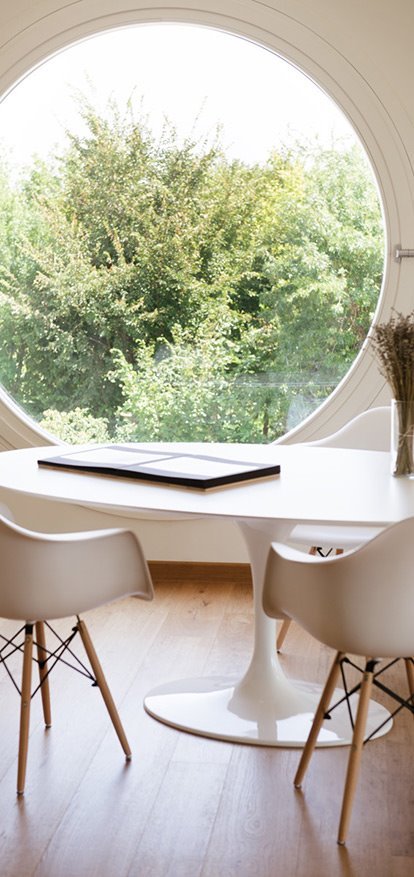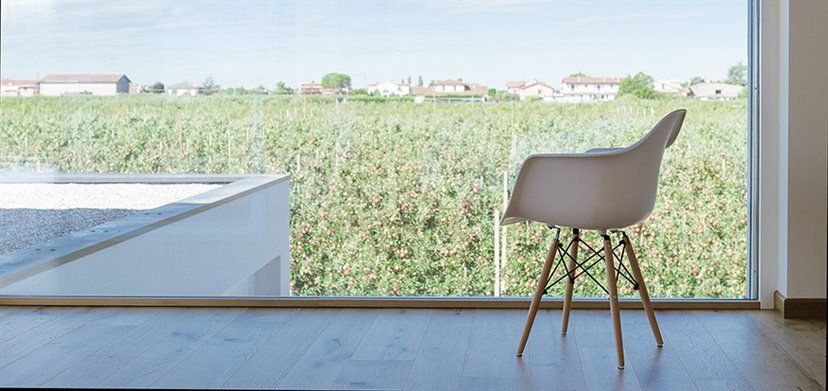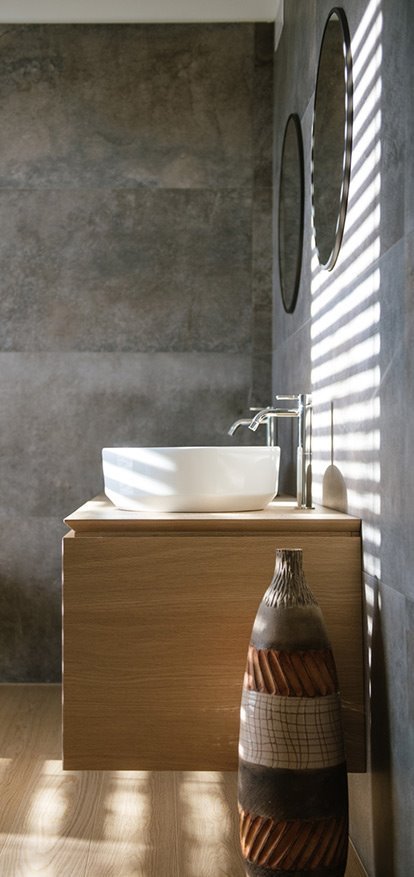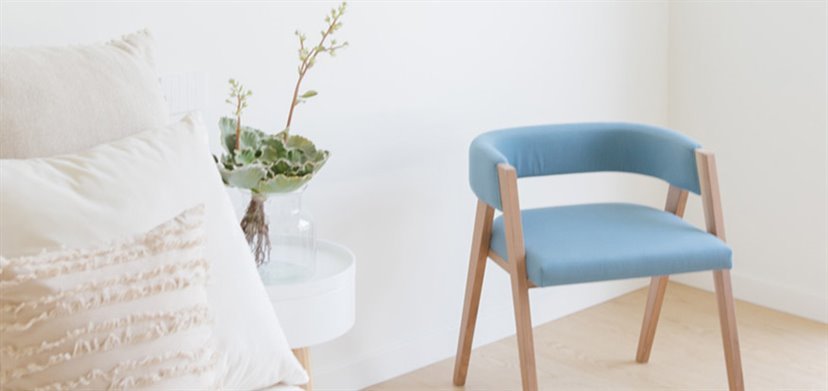 A green home.
This project had a particular focus on environmental sustainability: from the exteriors designed to limit the loss of energy, to the interiors that favour the use of natural materials such as Lapitec, whose composition and reversible life cycle ensure that it is 100% green.
Finishes
Satin
Bianco Assoluto - Essenza Collection