A villa in Slovakia immersed in greenery.
In Slovakia, just outside a town centre, there is a modern building surrounded by meadows and lush green vegetation, designed to allow you to get back in touch with nature. Lapitec was used to clad the elegant outdoor patio area and the geometric swimming pool, creating a sophisticated and natural look.
Exteriors full of character.
A modern building with a strong design, whose outdoor area is covered in unevenly sized slabs that create geometric effects and a sense of movement in the flooring.
The villa's outdoor area stretches out to incorporate a simple yet elegant swimming pool.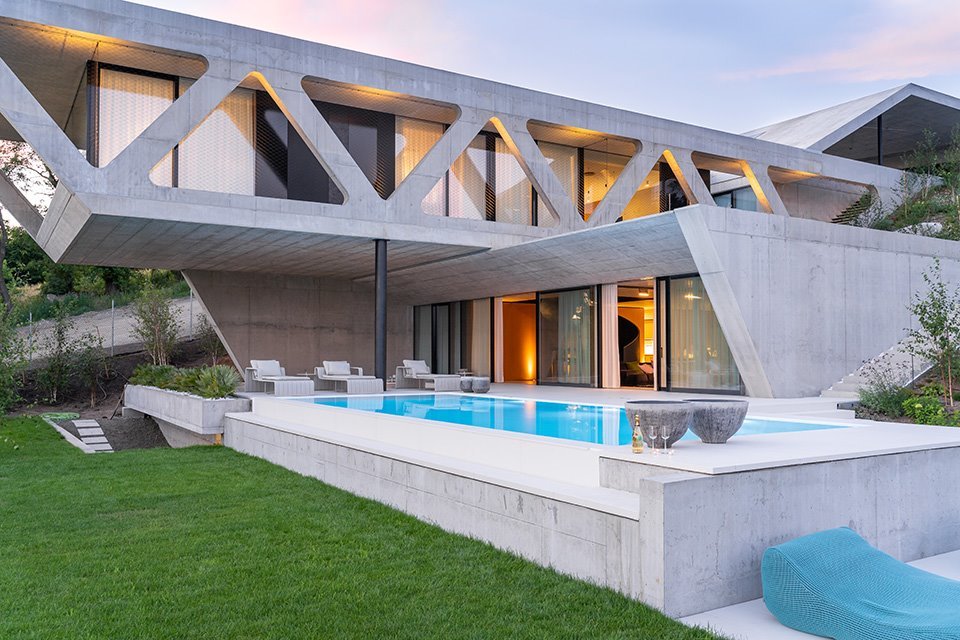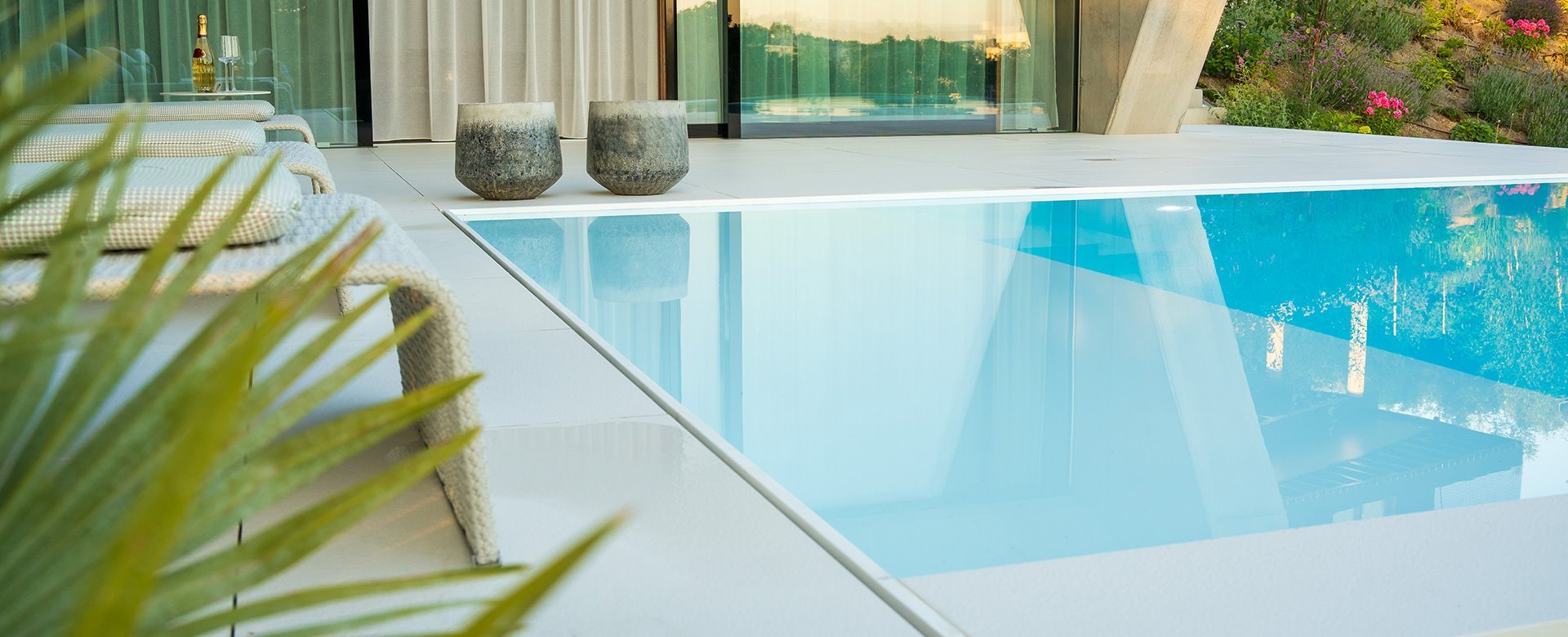 Delicately harmonious colours.
The cement finish used for the building's façade goes perfectly with the Bianco Polare chosen for the pool cladding, which is also brought out by the greenery surrounding this home. A dynamic appearance is created thanks to the brushed texture of the Vesuvio finish, which was chosen for this project.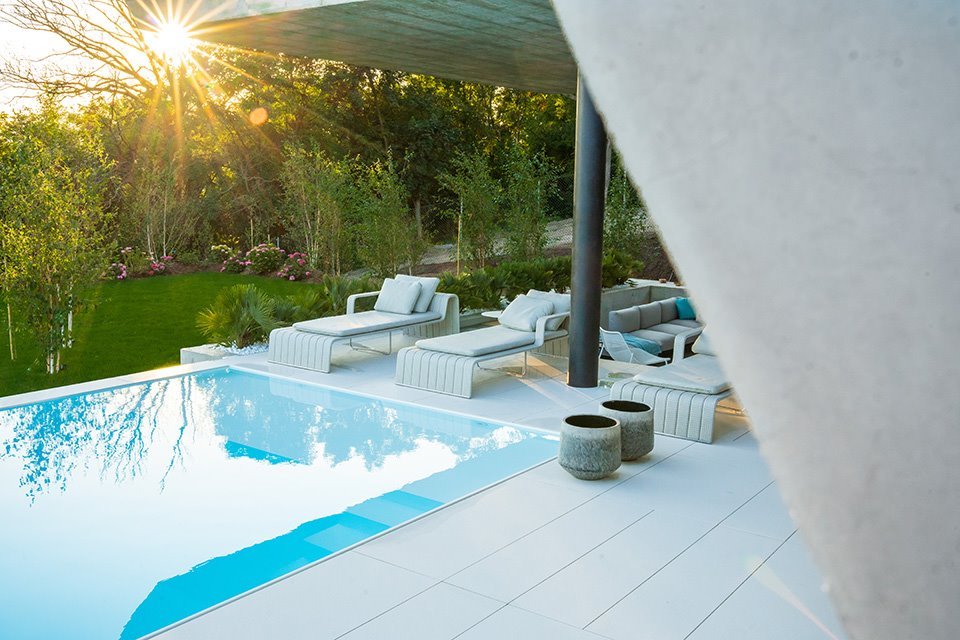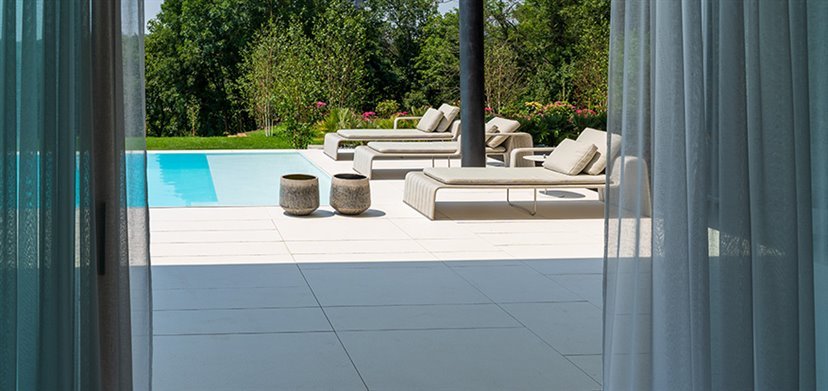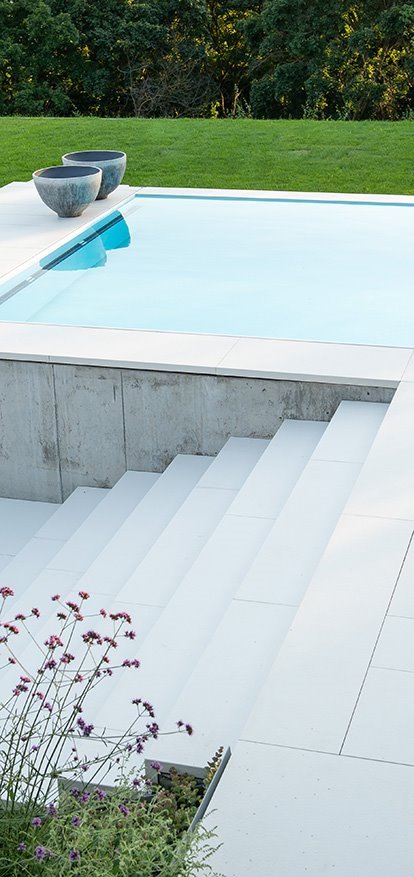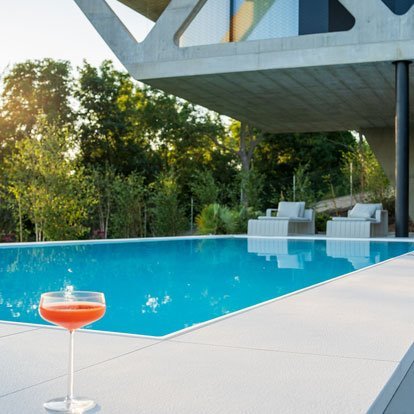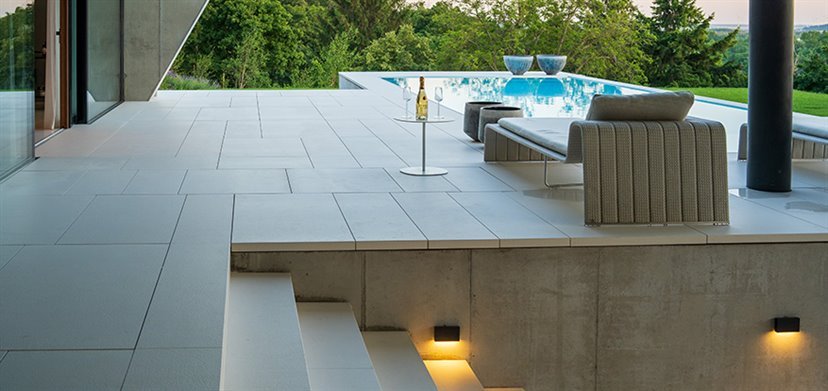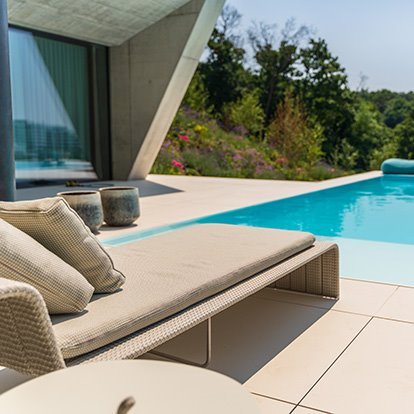 Fulfilling design requirements.
500 m2 of Lapitec cover the outdoor paving and swimming pool of this luxury home. For this particular application, Lapitec slabs fulfilled the design requirement of concealing the relative systems, thereby further enhancing the building's appearance, as well as ensuring that the surfaces could be walked on.
Applications
Building
Pool & SPA
Finishes
Vesuvio
Bianco Polare - Essenza Collection