Nexus Flagship
Seoul, South Korea
A flagship store for Europe's most high-profile design brands.
In Seoul, top design brands have a new showcase thanks to the Nexus Flagship Store: 1,500 m2 covering several floors, all dedicated to the world of high-end interior design. An international showcase dedicated to the world of home decor where Lapitec really shows off its versatility, covering the surfaces of the building's interiors with elegance and sophistication.
Stylish living.
A place that offers visitors the most interesting furnishing solutions for sophisticated and luxury environments. An exclusive building with a minimalist design, where the large windows really bring out the charming atmospheres recreated by the 16 luxury brands on show here.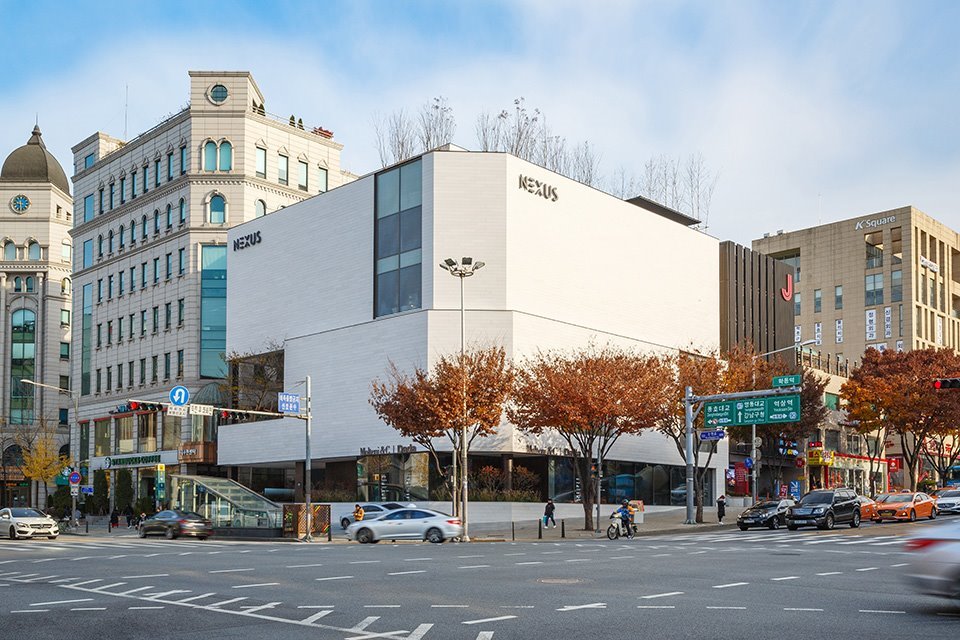 A bright rooftop.
On the rooftop of the store, a glass house is further enhanced by the brightness of the paving in Bianco Assoluto with a Satin finish.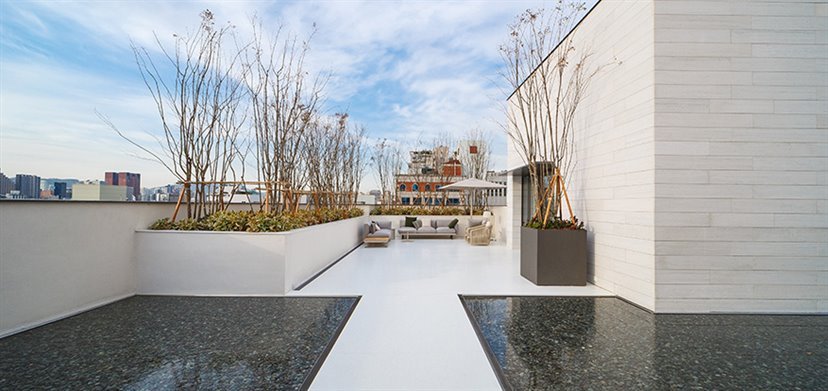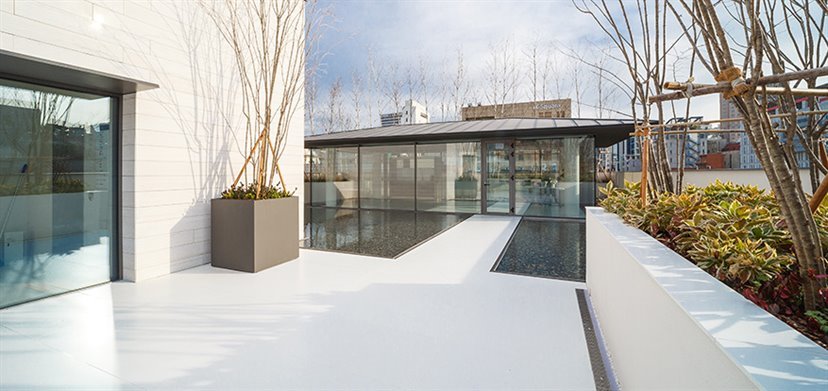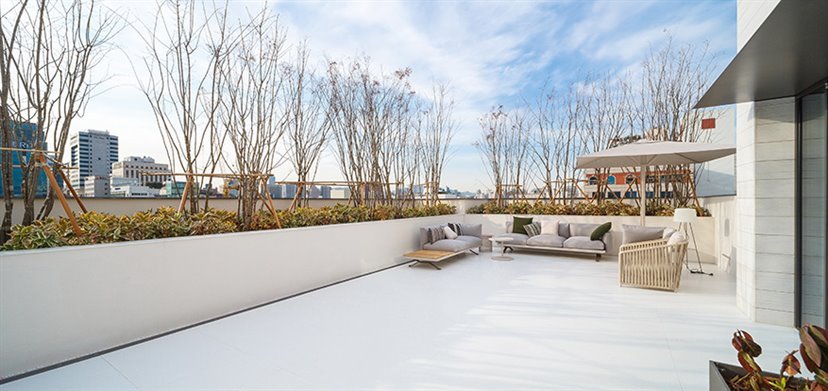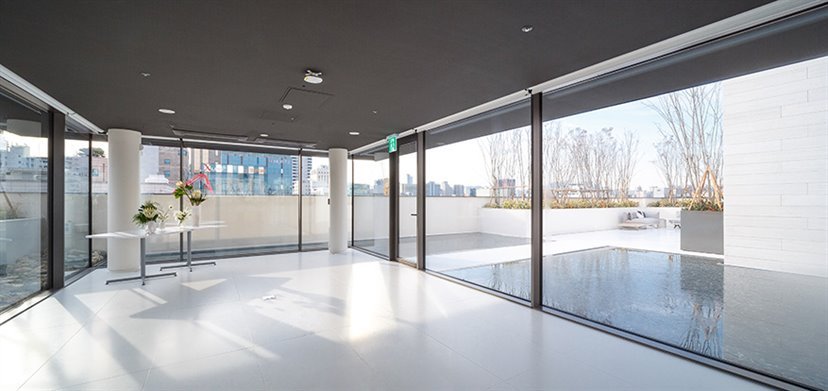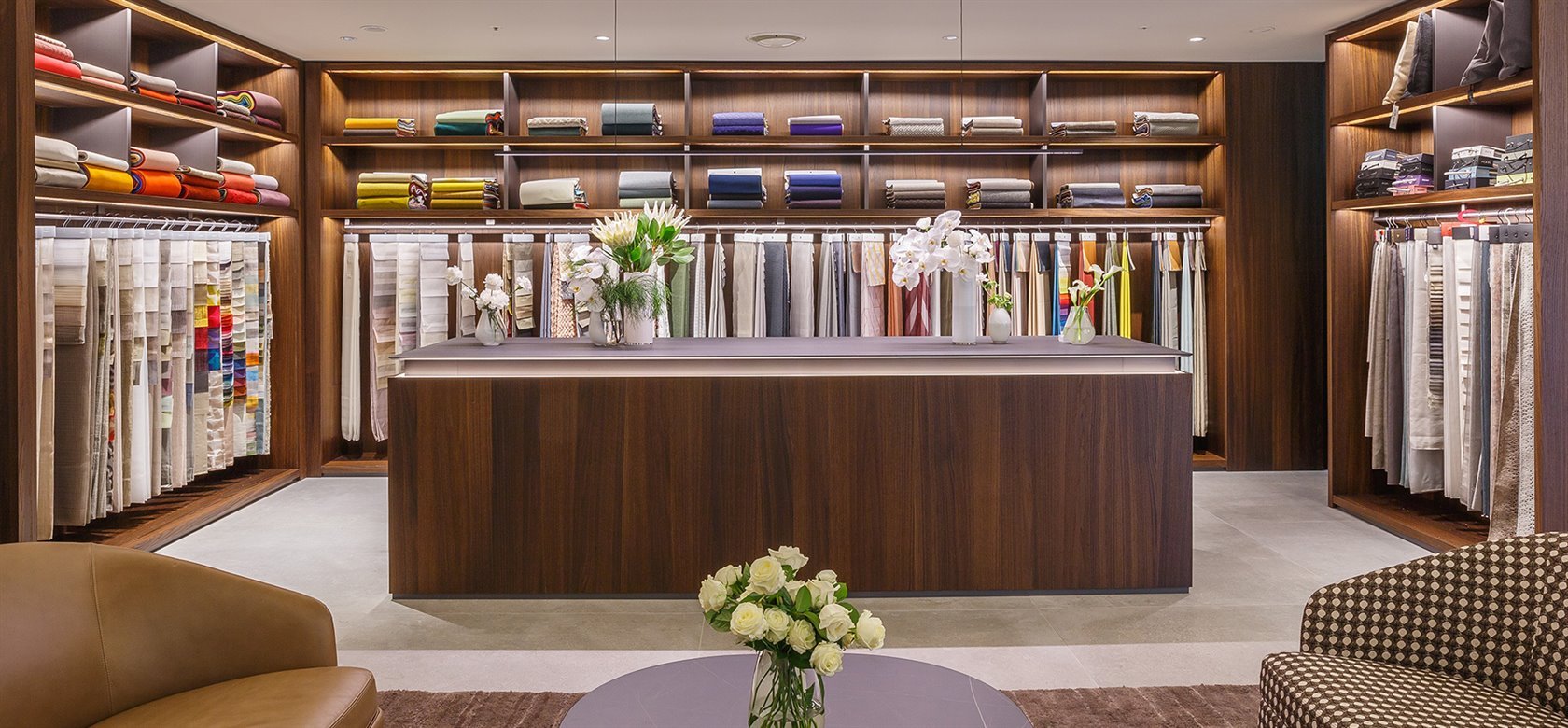 Designing spaces.
Inside the building, the worktops dedicated to the interior design consulting service for visitors are covered in Nero Antracite with a Vesuvio finish, which blends in perfectly with the wood of the desk bases.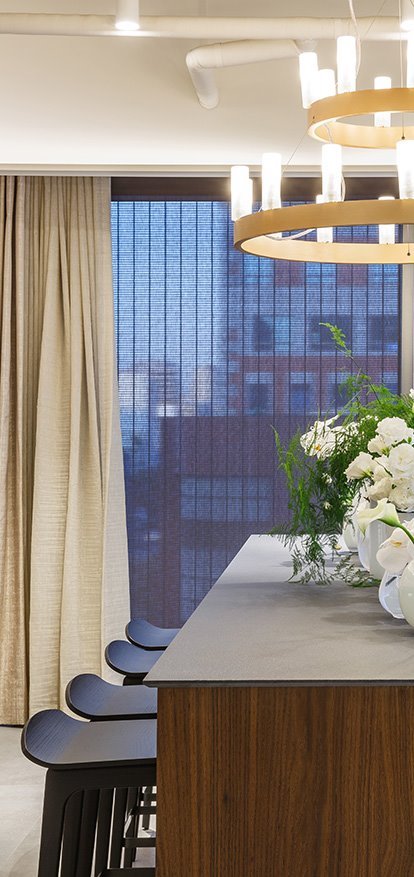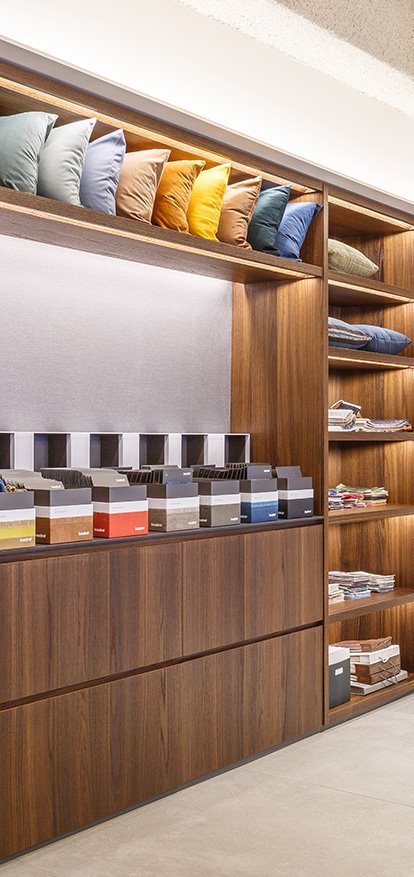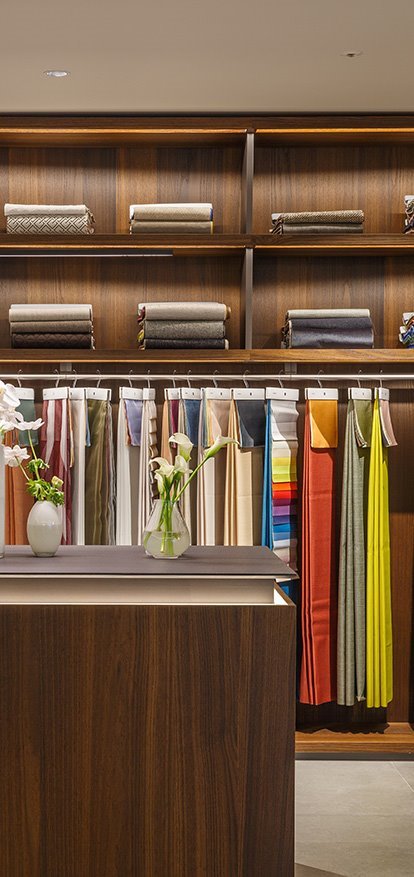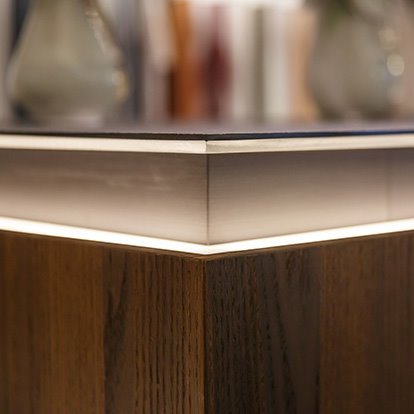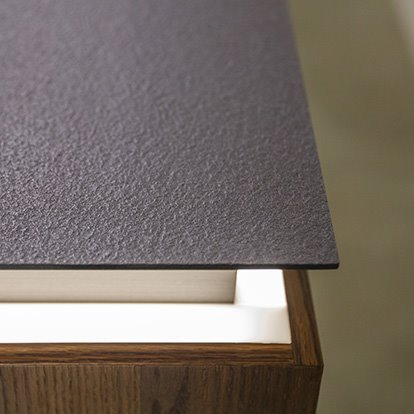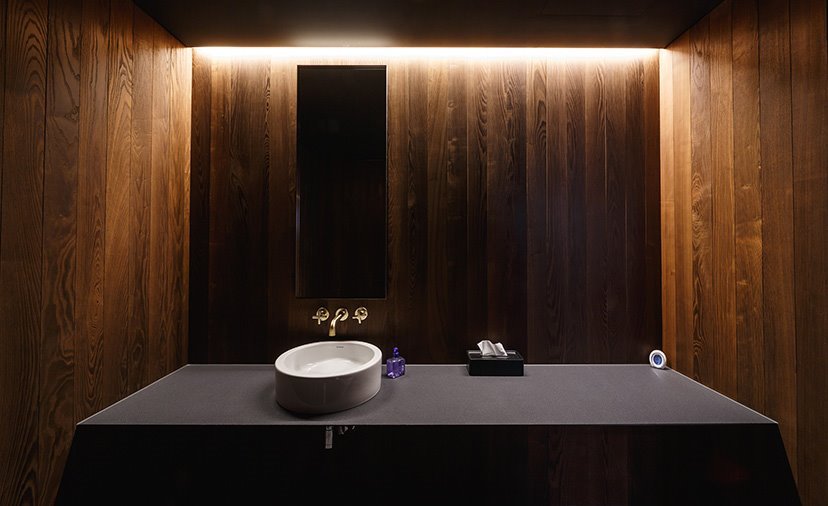 Harmonious variations.
The same harmonious composition can be found in the washroom areas on the fifth floor of the building, where Lapitec provides the countertop surfaces.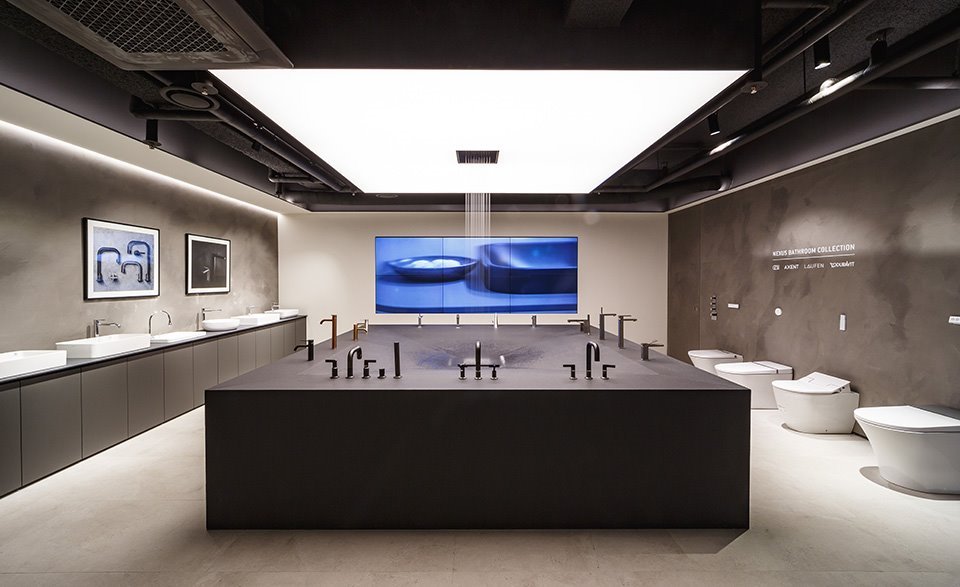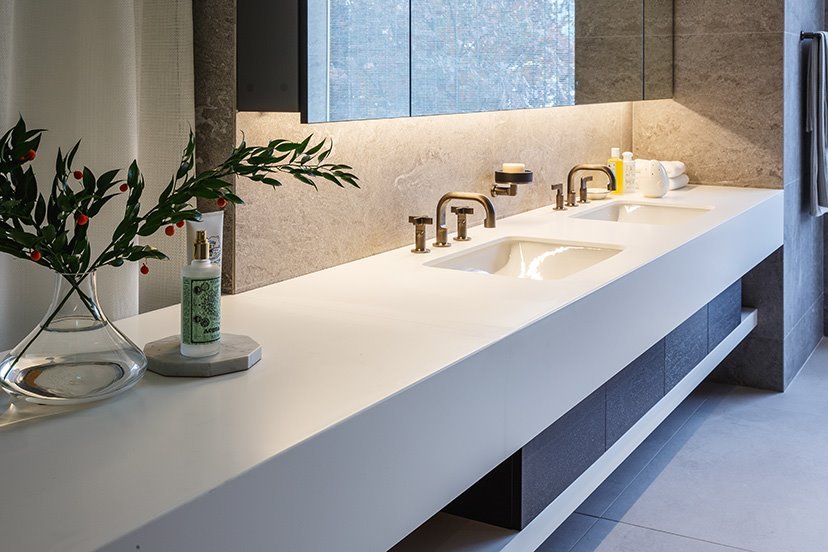 The bathroom countertop on the third floor of the building, on the other hand, is made from Bianco Assoluto with a Satin finish, where the brightness of this shade is really brought out by the grey of the wall cladding.
Italian style in Seoul.
Extremely versatile, Lapitec once again shows its flexibility in this project, skilfully and elegantly providing surfaces for the most exclusive environments. Thanks to the wide range of finishes and sophisticated shades of its collections, this material is able to perfectly fulfil even the most varied design requirements, giving its surroundings a simple yet sophisticated appearance. Italian style is reflected in the delicate shades of the Essenza collection, to which the Bianco Assoluto and Nero Antracite colours belong; both of these shades evoke the colours of the brand's home country, conveyed in the Satin and Vesuvio finishes.
Applications
Living
Bathroom
Finishes
Satin
Bianco Assoluto - Essenza Collection

Vesuvio
Nero Antracite - Essenza Collection