The Pedini Artika kitchen
Bastia Umbra, Perugia, Italy
Sinuous shapes among different elements.
A pure colour, such as Bianco Assoluto, soft shapes and different materials like wood and metal: the Artika kitchen model, by Pedini, is created by mixing together these contrasting materials, with a sintered stone worktop. In fact, this kitchen design company from Pesaro is one of the first to offer this shade, which was presented for the first time at the last edition of Cersaie by the architect Marco Piva, together with Nero Assoluto.
Harmony between shapes and materials.
The Artika kitchen design harmoniously blends a fitted wall in satin-effect metal with a worktop that stretches across an arc-shaped island, with a curved and enchanting design; this top embraces and delineates the work area, with built-in sink and cooking area. The cooking area, in particular, is characterised by three burners that really stand out against the Bianco Assoluto, giving the entire kitchen a functional and minimal look. The outer part of the curved section rests on a counter made from natural wood with a pastel shade.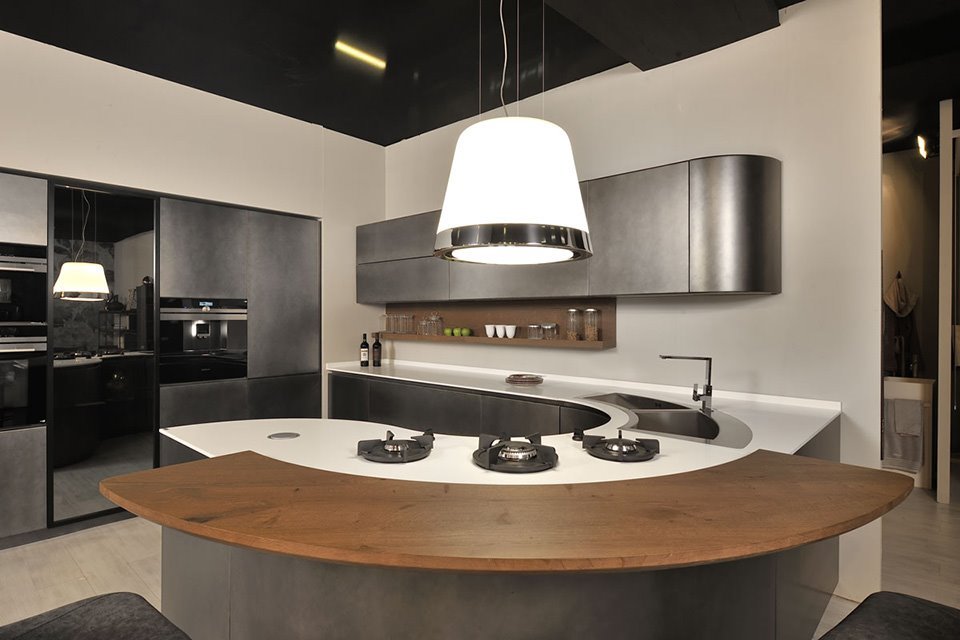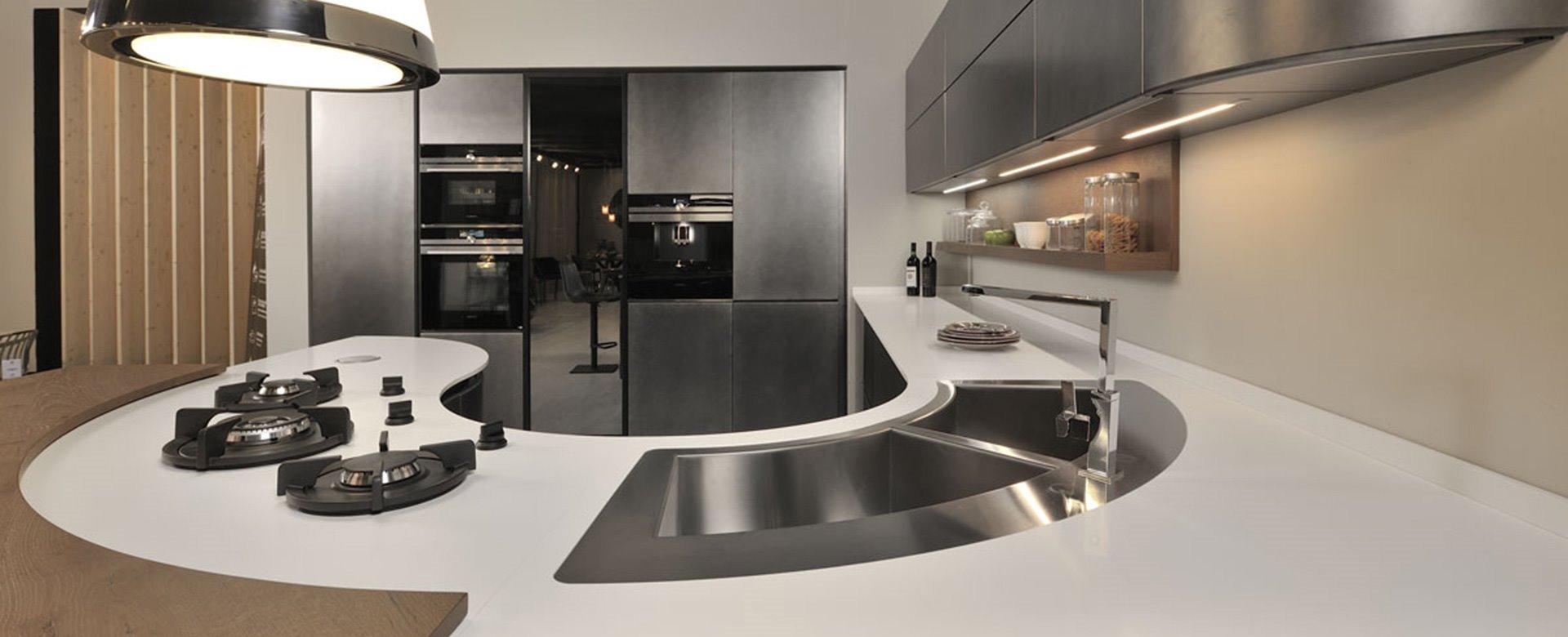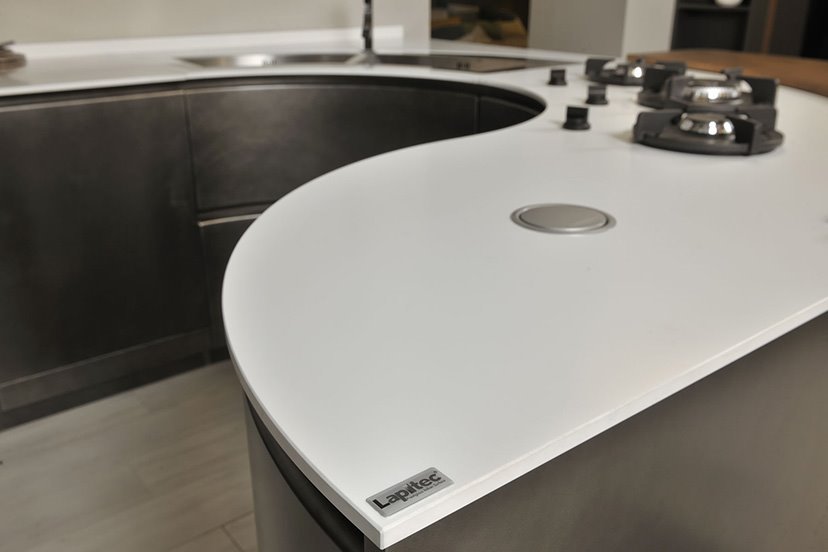 Simplicity and warmth.
The choice of different materials - sintered stone, metal and wood - with their simple and intimate shapes and monochrome colours, contributes to defining a harmonious kitchen space, which is welcoming and designed to create a warm, family atmosphere.
A Satin finish for the sintered stone kitchen worktop.

Already featured in the Pedini catalogue, Lapitec represents a versatile solution in terms of how easy it is to work with, offering an intrinsic and natural material elegance. A 12 mm-thick Satin finish was chosen for the Artika model, creating a surface that is soft to the touch and as elegant as silk. As well as really making this finish stand out, the satin effect and subtle wrinkles also make the surface easy to clean, making it the ideal choice for kitchen worktops.