Obeya flooring
Veneto, Italy
Over 900 square metres of Lapitec flooring, for an Obeya room.
From the office flooring to the cladding of the stairs and skirting board: Lapitec in Grigio Cemento, with a glossy Lux finish, was used to cover over 900 m2 of surfaces inside a large work area and offices for an important company in northern Italy.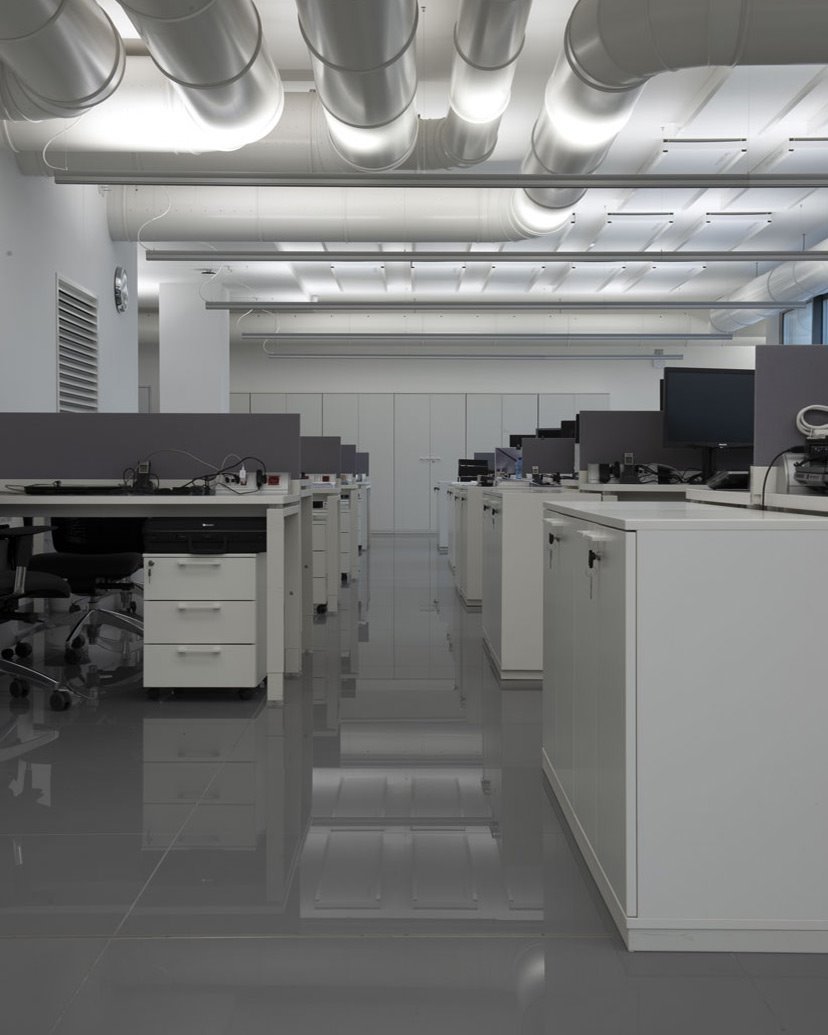 Magnifying interiors.
The exclusive use of large-format slabs, together with the glossy finish that interacts with the intense artificial light in this building, creates a visual effect of the room expanding, both fundamental characteristics of an 'Obeya Room'.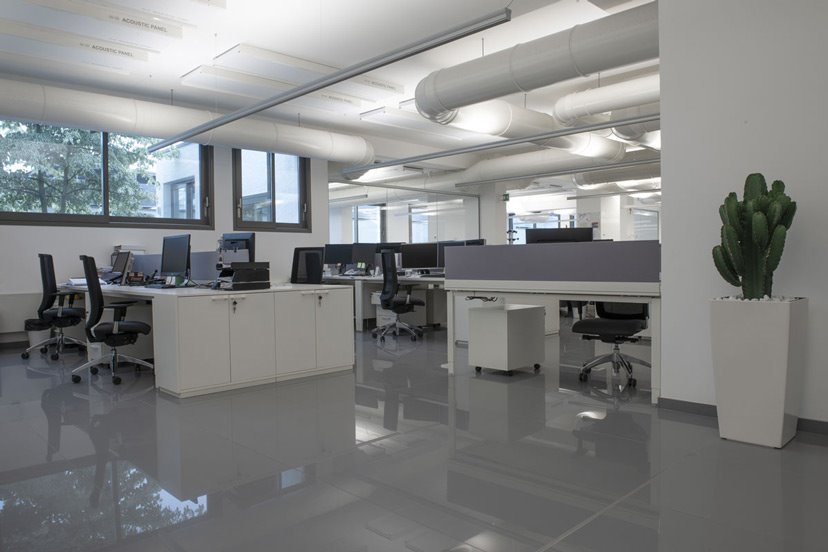 Interiors inspired by the Lean philosophy.
As part of the Lean philosophy, the Obeya Room promotes the design of large, airy spaces without boundaries, allowing the people present to meet and interact and making it easier for them to work together and boost their efficiency.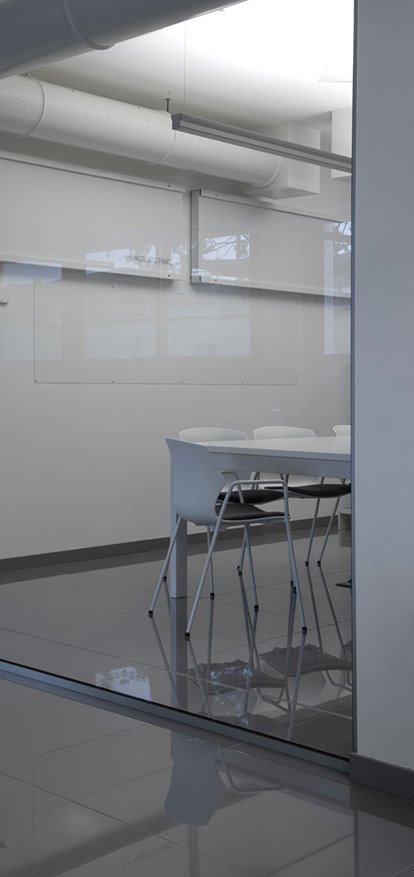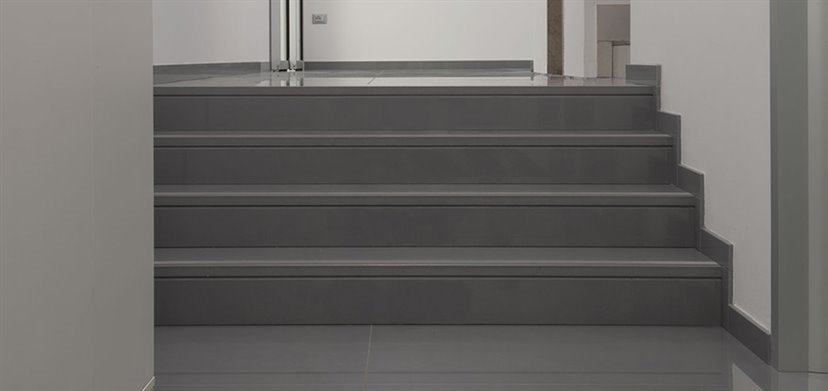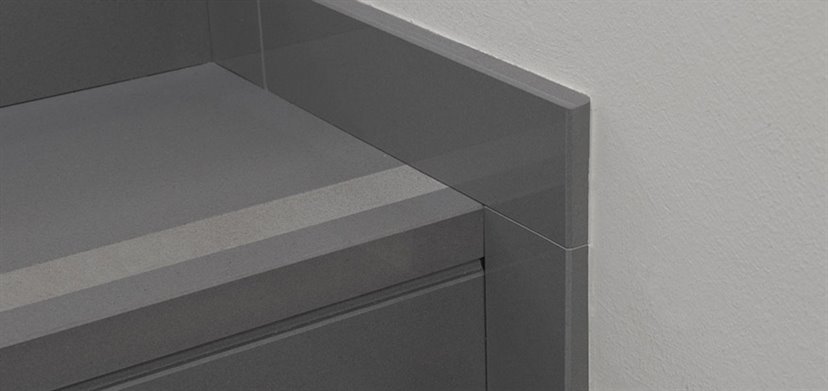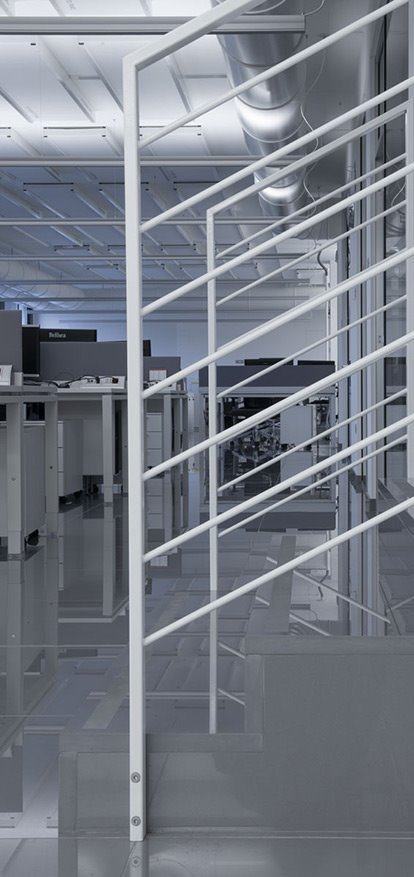 Furnishing offices with style and cutting-edge materials.
Lapitec's technical characteristics play a fundamental role here: its resistance to scratches, abrasions and stains makes it the perfect material for use in offices and any other surfaces that are walked on a lot.
Finishes
Lux
Grigio Cemento - Essenza Collection