The Cut Ego kitchen - Record è Cucine
Milan, Italy
A project to redefine the kitchen.
The aim of 'The Cut Ego' by Record è Cucine is to redefine kitchen furnishings, searching for a new, cross-cutting and innovative approach to redesign the kitchen as a configurable and original space.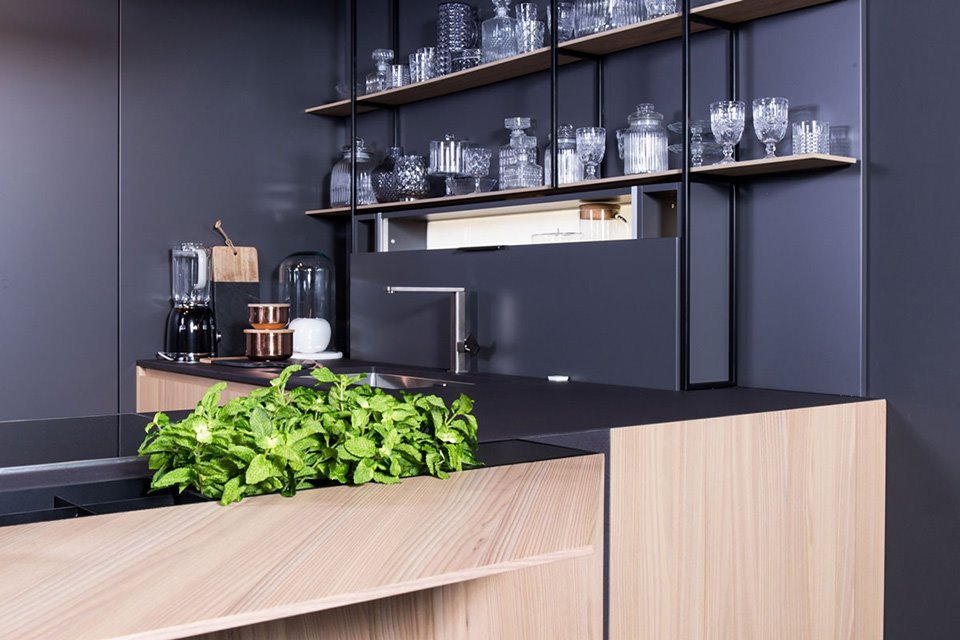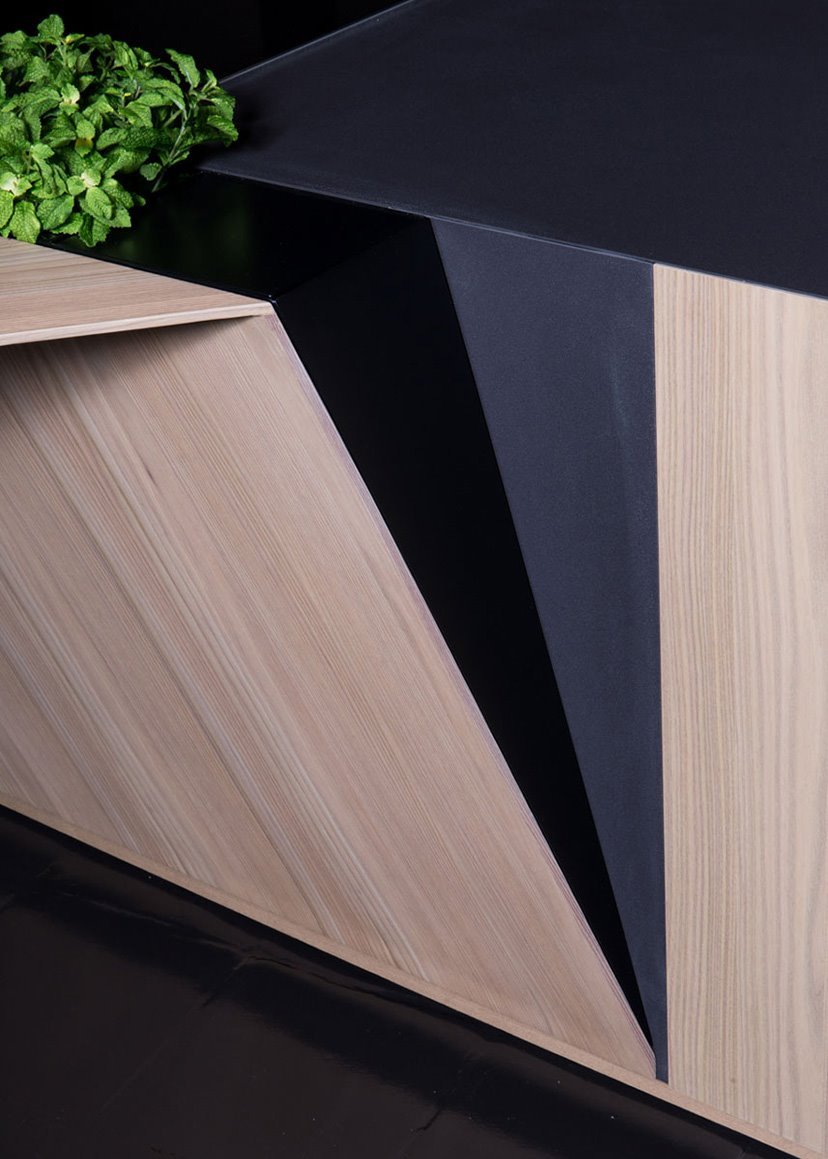 An original design.
The concept is based on a box whose open sides reveal functional surfaces made from different materials, giving rise to unprecedented shapes.
Geometric cuts, pure lines and the use of different materials side-by-side create well-organised worktops that are pleasant to the touch.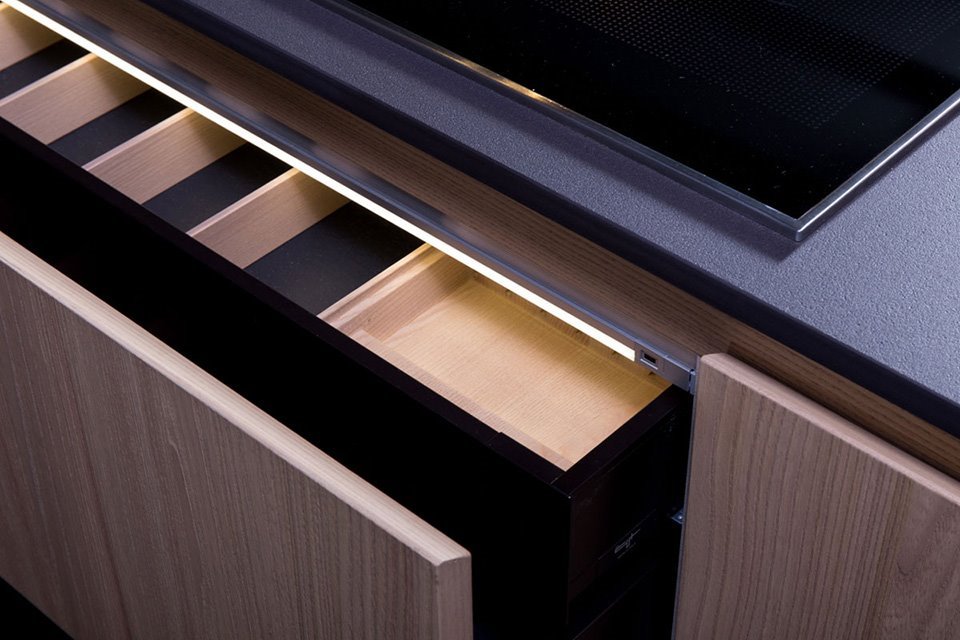 Velvety effect.
The wooden cladding goes perfectly with the Lapitec Nero Assoluto worktop with Lithos finish, adding a velvety touch thanks to the micro-bush hammering applied to its surface.
Finishes
Lithos
Nero Assoluto - Essenza Collection