GR House
São Paulo, Brazil
The luxury of socialising.

São Paulo is home to a dynamic and functional villa that pays tribute to socialising and conviviality, at the same time as managing to ensure private and personal moments thanks to a careful management of space.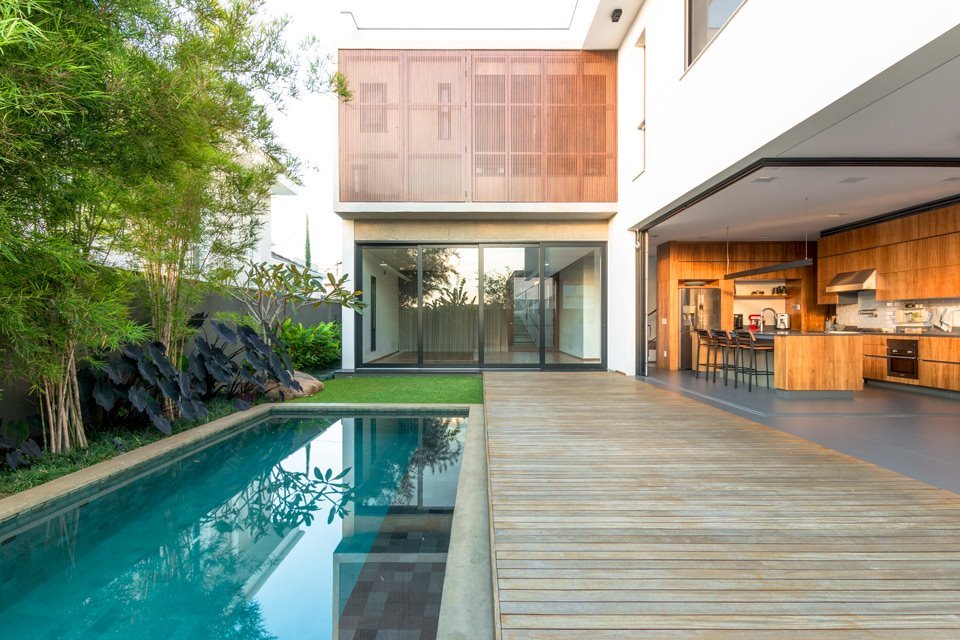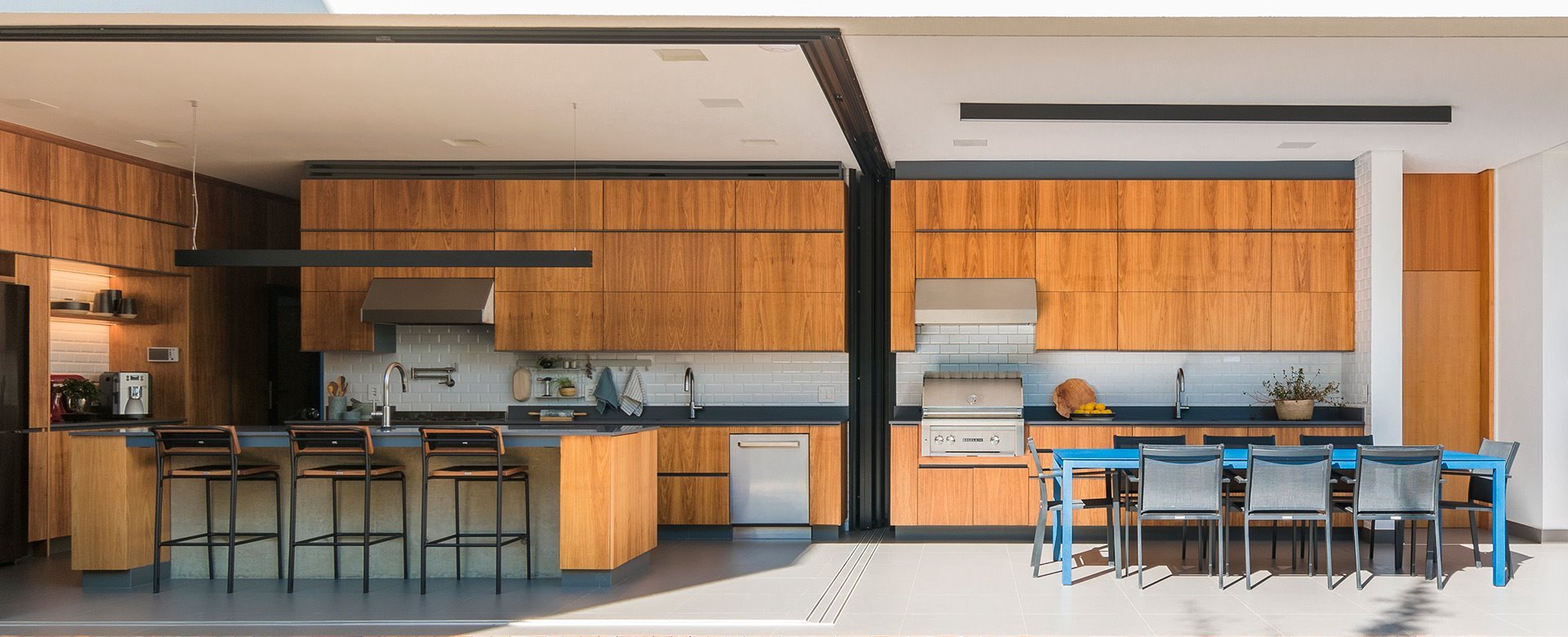 The kitchen playing the leading role.
Built to adapt to the natural topography of the sloping land, the entrance to this home leads directly into the living area on the ground floor: from here, there is an immediate view of the swimming pool and garden next to the kitchen, which plays the leading role in this design.
Lapitec in Grigio Piombo covers the outdoor kitchen worktop and perfectly matches the wood used for the cabinets and cupboards.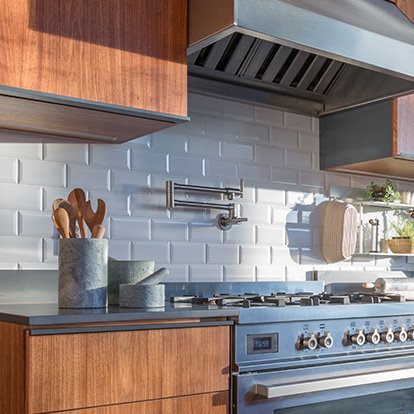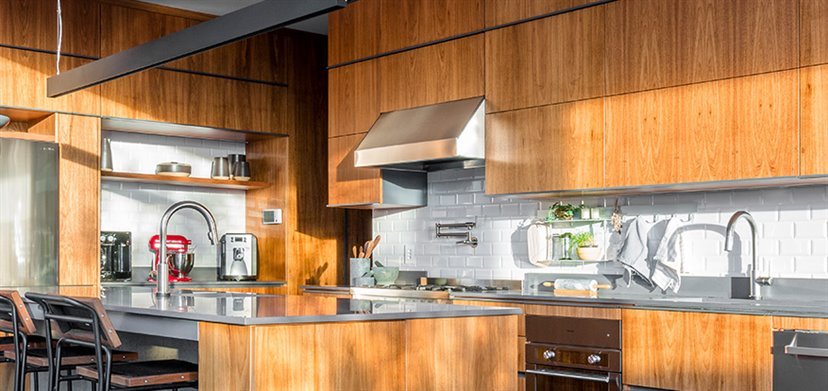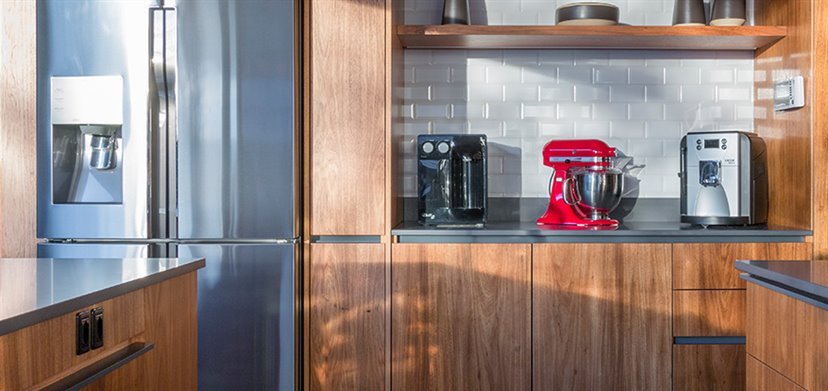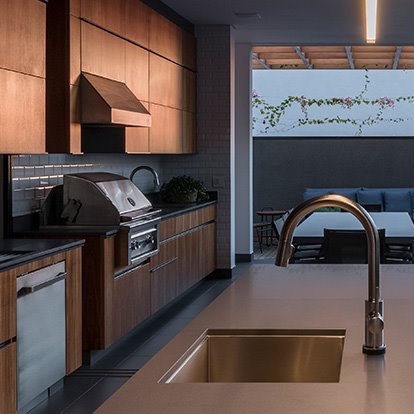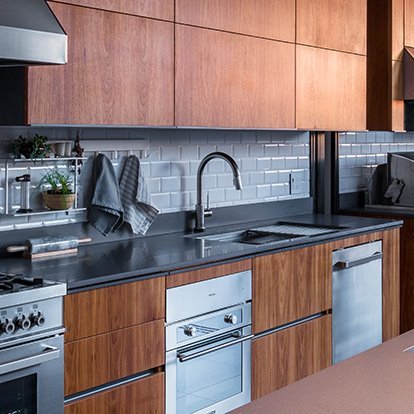 Inside, the flooring softens the atmosphere, adding a further touch of beauty. The large format of the surface allows for continuity in terms of texture and colour - between the bathroom flooring and shower tray - which is something that has been long sought after in modern architecture.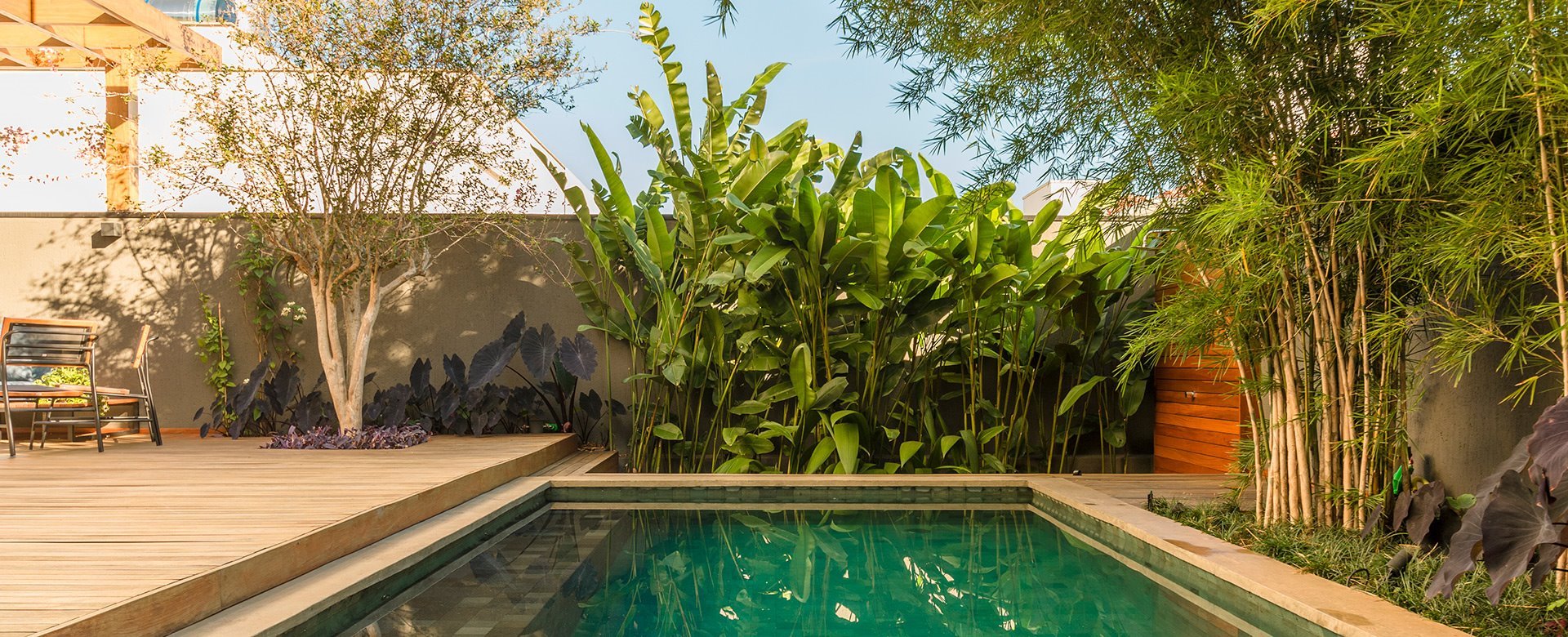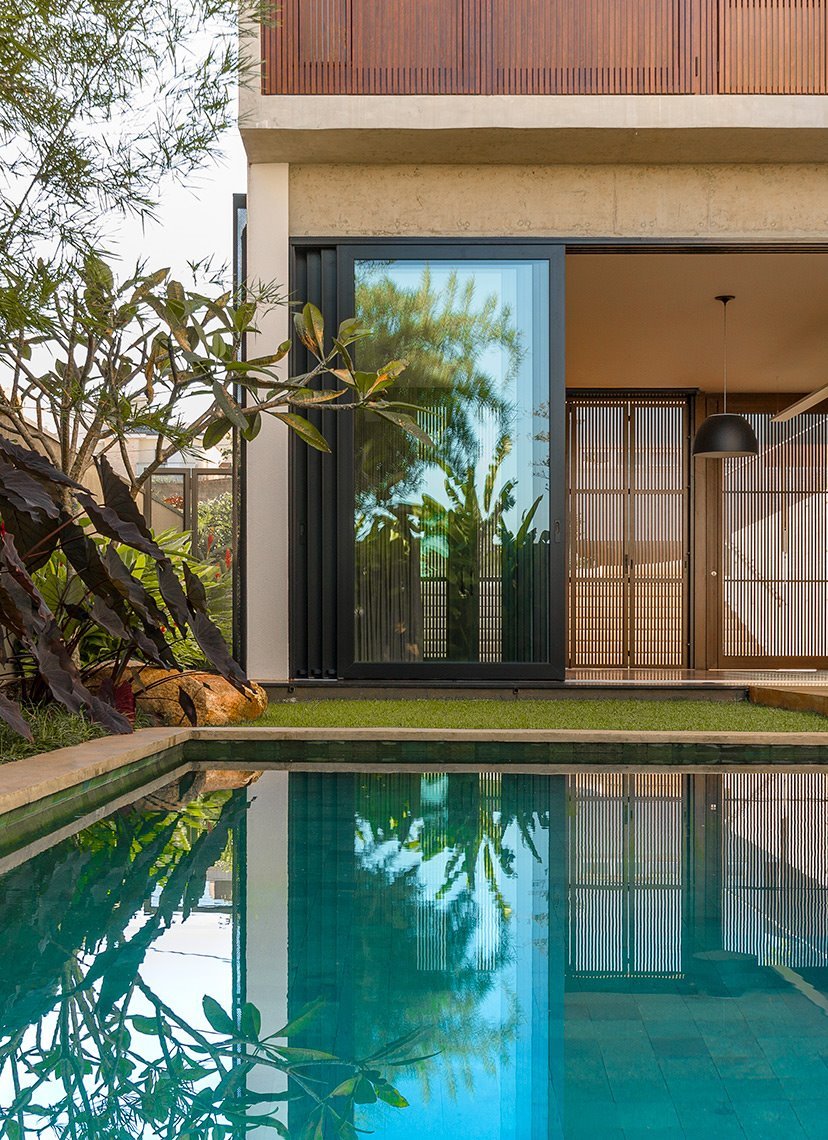 Continuity of style.
The upper floor is home to the bedrooms and home office, offering panoramic views; here, the same colours and materials as the ground floor are used: wood and sintered stone are used for the interiors, which have a plain and simple design.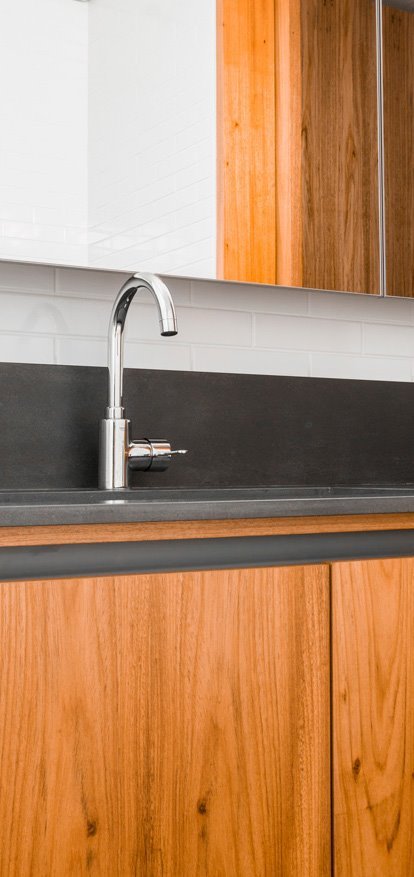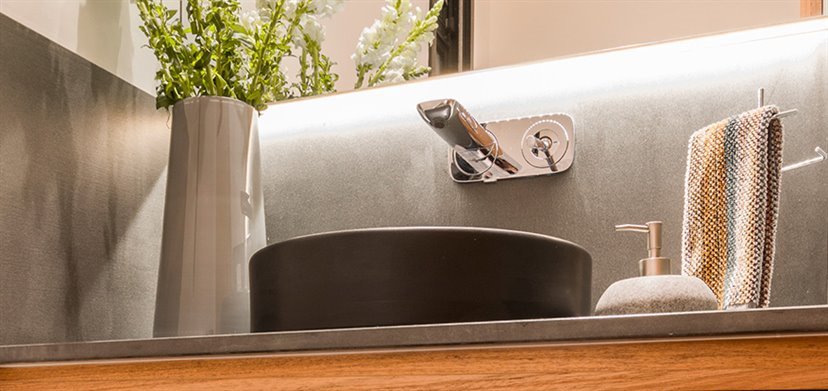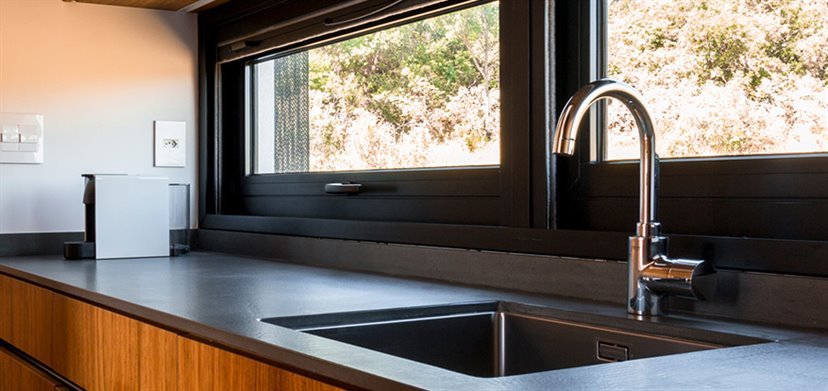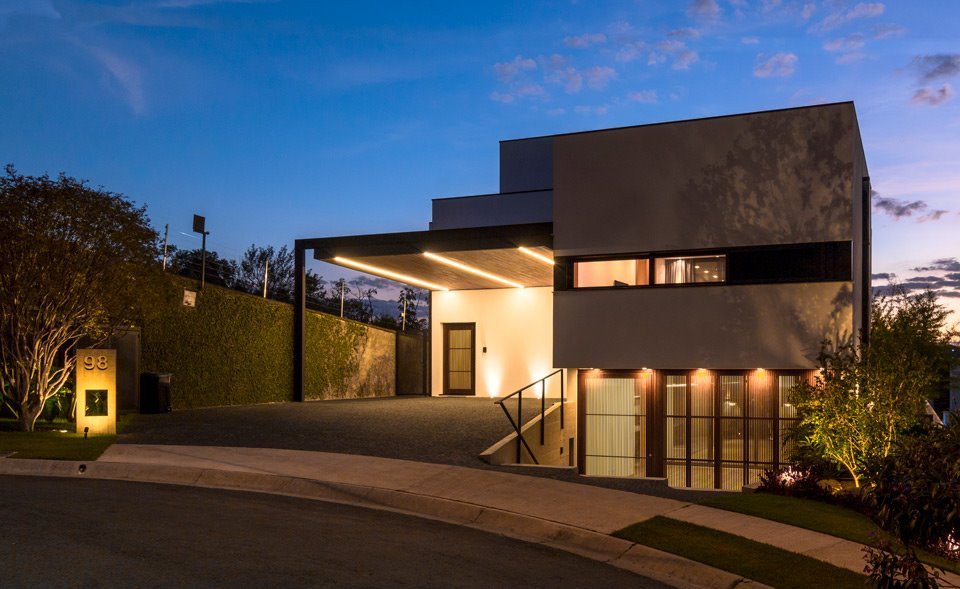 Care for the environment.
The solutions adopted for this project aim at achieving sustainability and energy efficiency: in addition to the preference for natural ventilation and light, the use of solar energy systems and the reuse of rainwater, care was also taken over the materials for the design. Lapitec, a 100% natural material with a reversible life cycle, is confirmed as being an ideal solution for sustainable architecture, focusing on the needs of the environment.
Applications
Kitchen
Bathroom
Finishes
Lux
Grigio Piombo - Essenza Collection