Resurrezione di Nostro Signore church
Tuscany, Italy
A building characterised by sobreity and sustainability.


Sustainability, sobriety and simplicity: these are the elements forming the basis of the design for this church in Varignano, created by Studio TAM Associati.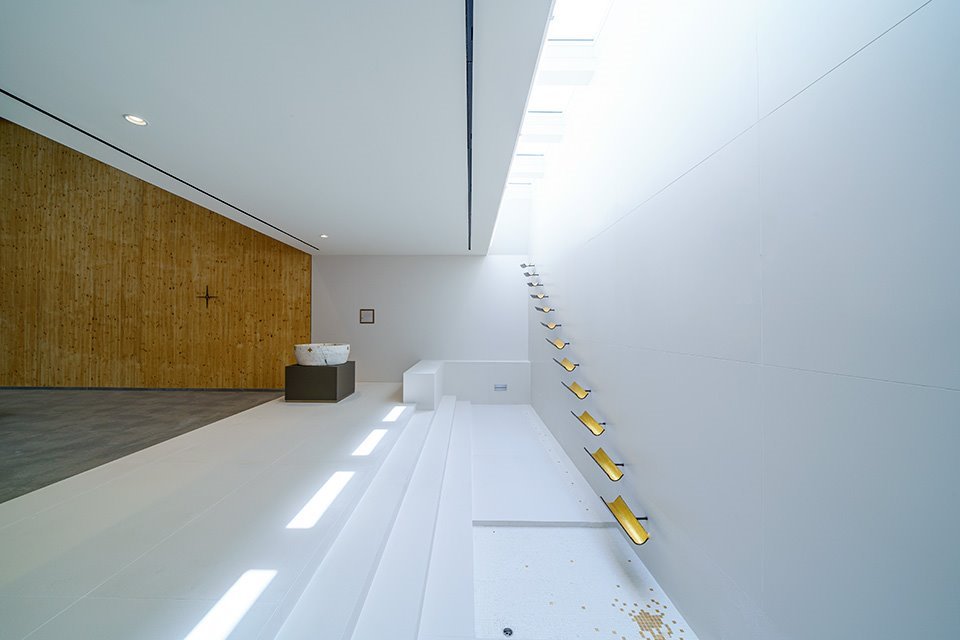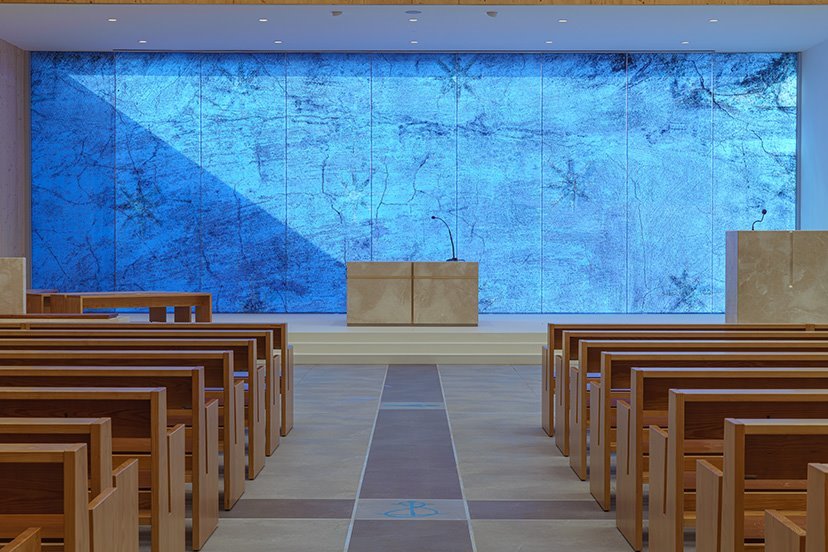 A welcoming atmosphere as a design choice.
"All design choices - explained the TAM Associati team - were based on simplicity in terms of both the concept and the construction, purposefully avoiding a "monumental" approach (which would not be suitable for this location and its history), and instead focusing on "solidarity" and a "warm welcome" - two characteristics that have always characterised life in this parish and indeed in the entire Varignano district".
Surface sustainability.
Sustainability also played an essential role, guiding both the choice of materials and how the systems were designed. Lapitec's naturalness, combined with its green properties, were the key reasons why the large sintered stone slabs were chosen for the interior surfaces and to cover certain items of furniture.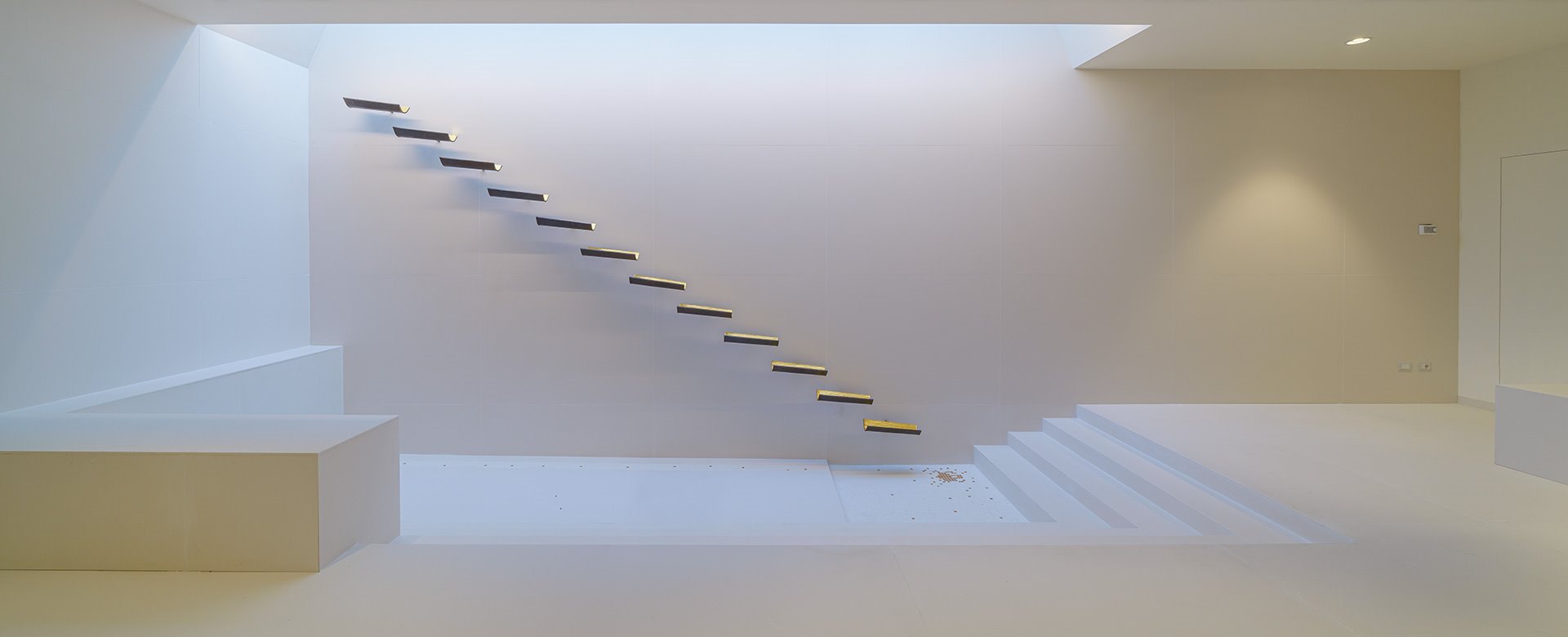 Simplicity and spirituality.

The chosen colour, Bianco Polare, is the central colour element in this design: its pureness brings out the simplicity of the church's design and expresses significant architectural spirituality, based on a 'less is more' concept in terms of aesthetics.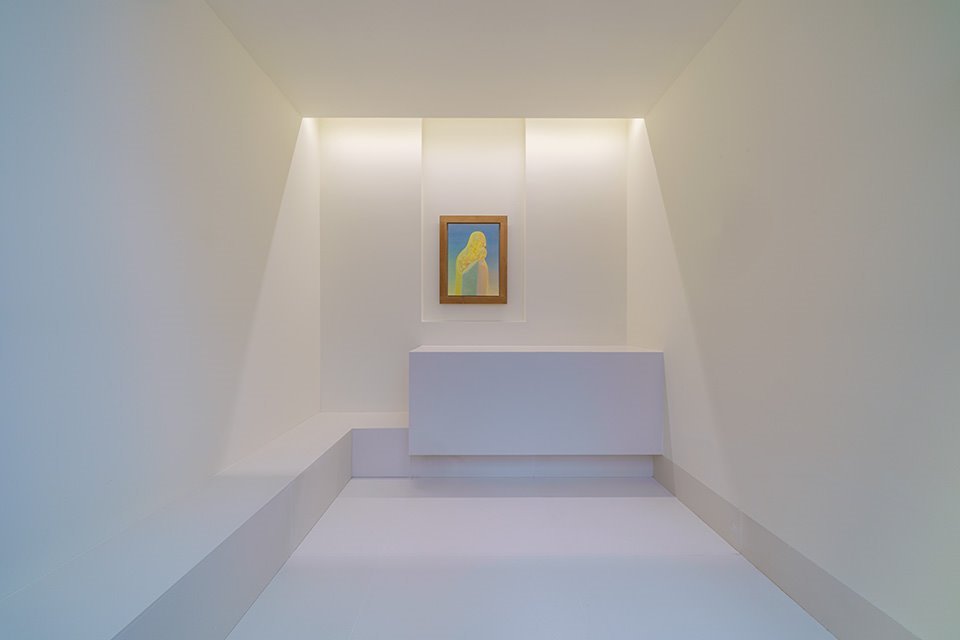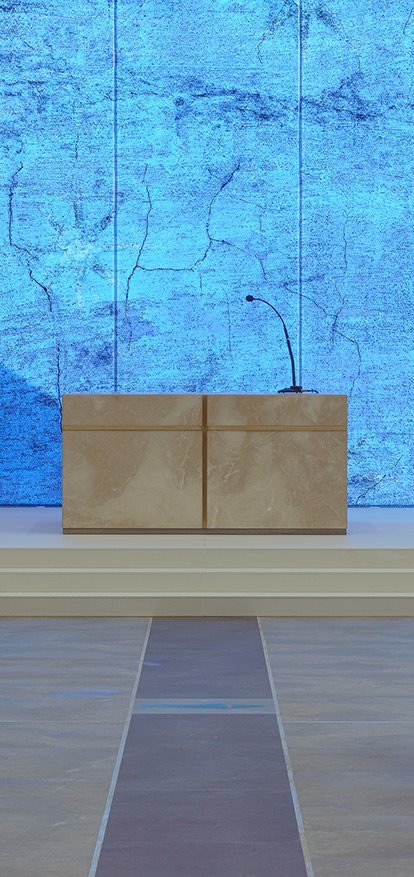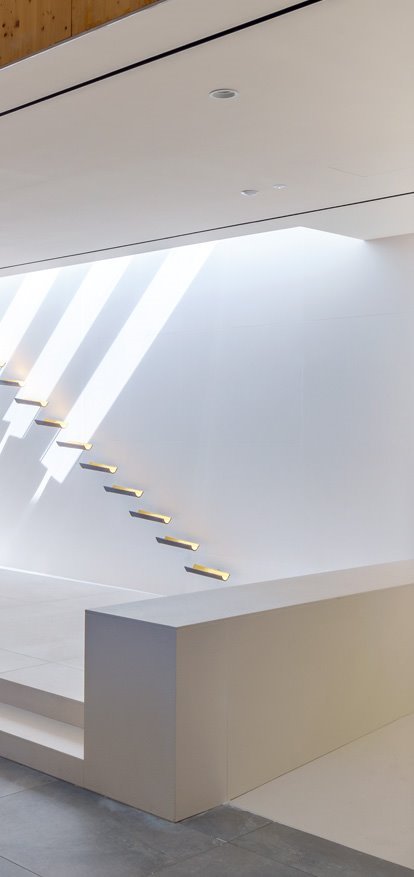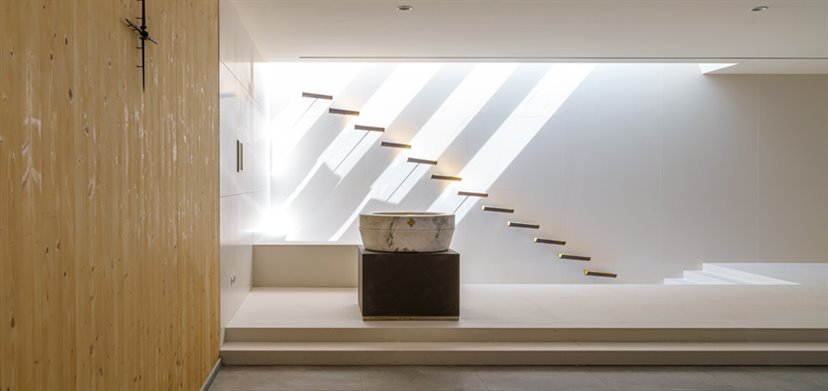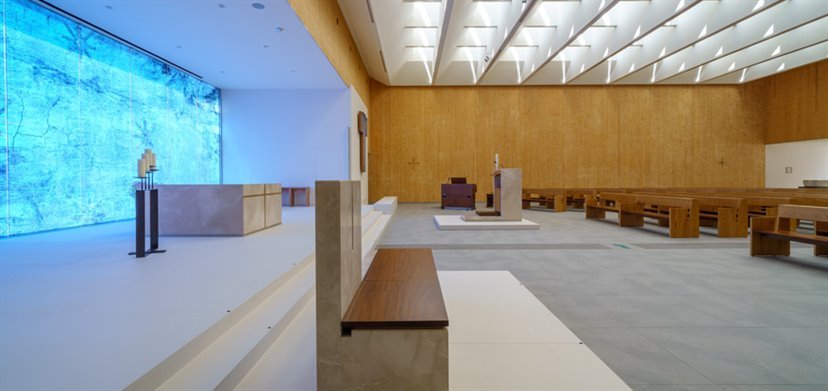 The charm of Bianco Polare.
"Full-bodied" sintered stone was chosen for this charming baptistery: a work with a strong iconic impact, built up around a few, extremely evocative elements. The rarefied atmosphere comes from the purity of the Bianco Polare colour with Satin finish, used for the vertical wall, echoed in the flooring of the same colour, this time with a Vesuvio finish, which is also used for the steps and the bench cladding. Lapitec was also chosen for the large and airy presbytery: the far end boasts an impressive wall that takes its inspiration from Giotto's Scrovegni Chapel, while the flooring has the natural brightness of Bianco Polare with a Vesuvio finish, which was also used for the ambo and bench covering. Another Lapitec gem is represented by the Marian altar, where Lapitec's Bianco Polare interacts with the surrounding area, creating an incredibly intimate environment. Lastly, TAM Associati also chose "full-bodied" sintered stone for the baptismal font and stoup, alternating the warm Terra Moca shade with a Vesuvio finish with Satin-finished Bianco Polare.
Finishes
Vesuvio
Bianco Polare - Essenza Collection

Satin
Bianco Polare - Essenza Collection