K. kitchen
Rison Letsiyon, Israel
A minimalist kitchen in Israel.

Here in Israel, 12 mm-thick Lapitec in Bianco Polare, with a Satin finish, has been used as cladding for a modern and minimalist kitchen.
Stone used for different heights and thicknesses.
In this kitchen, the island has a wooden base featuring a very characteristic grain that harmoniously contrasts the wall element. Lapitec is used in an interesting way here, to cover the bespoke worktop of the central block: thanks to the fact that these slabs come in XL format, measuring over three metres long by one and a half metres wide, it was in fact possible to create a continuous surface without any joints.
Thanks to the 'veil' technique used for the edging, it was also possible to make the worktop appear even thicker, by approximately six centimetres.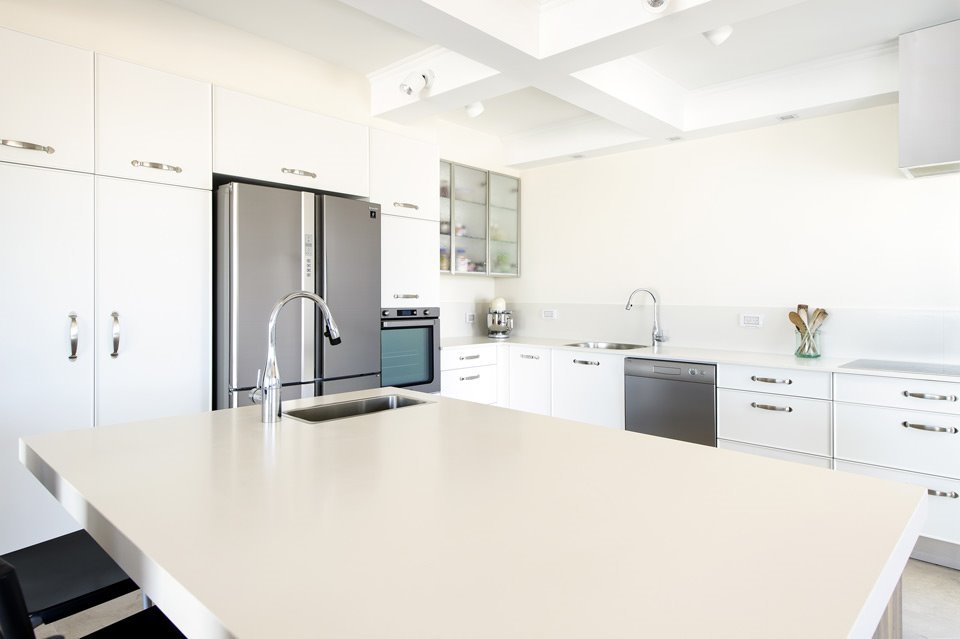 The worktop for the wall-facing unit is thinner, where the built-in stainless steel sink is flush mounted to the top. Sintered stone cladding is used here to create a 30 cm-high splashback in the same finish, with spaces cut out for the installation of power sockets, making it easier to use small electrical appliances.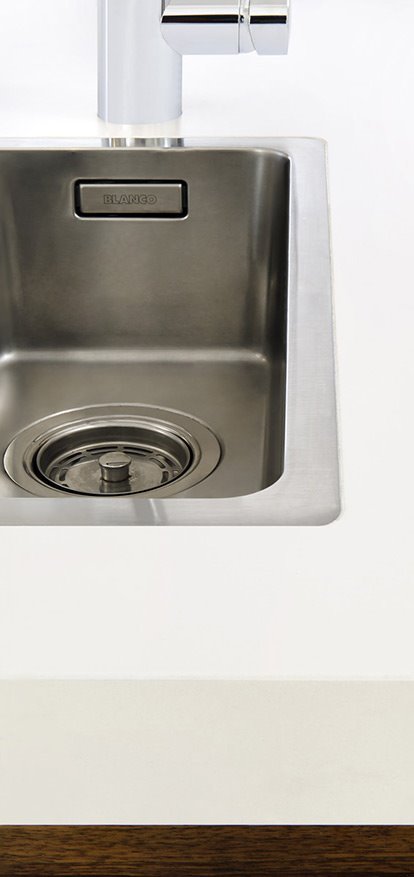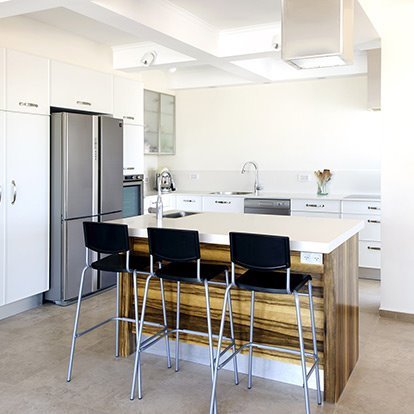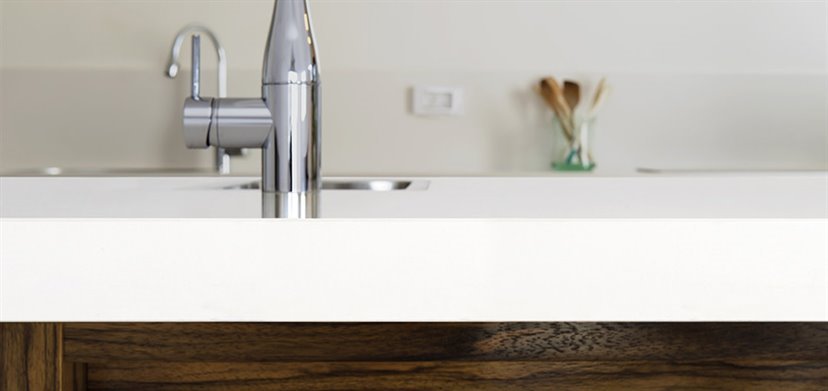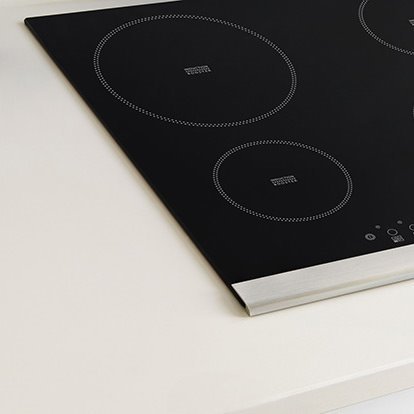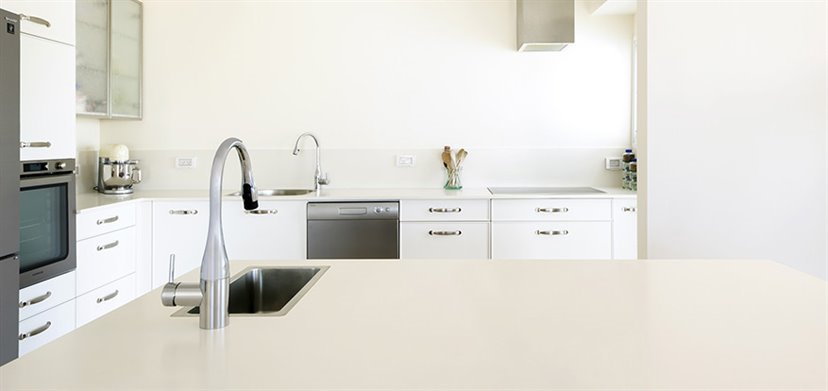 Customisation possibilities.
Freedom of design, high levels of resistance and remarkable performance make Lapitec the best choice for kitchen cladding. In addition to its innovative characteristics, this material also boasts an extensive range of available colours and finishes, making each project elegant and customisable.
Finishes
Satin
Bianco Assoluto - Essenza Collection

Satin
Bianco Polare - Essenza Collection