Private kitchen - Valcucine
Israel
An elegant kitchen that's full of character.
This design combines functionality and elegance, creating a kitchen that features simple lines made from Lapitec Nero Antracite.
Warm and welcoming shades.
A room with warm colours, where the wooden flooring goes perfectly with the dark colours of the central island and the kitchen cladding with a Lithos finish. The surfaces are velvety to the touch thanks to the micro-bush hammering technique that gives the texture an elegant dimension.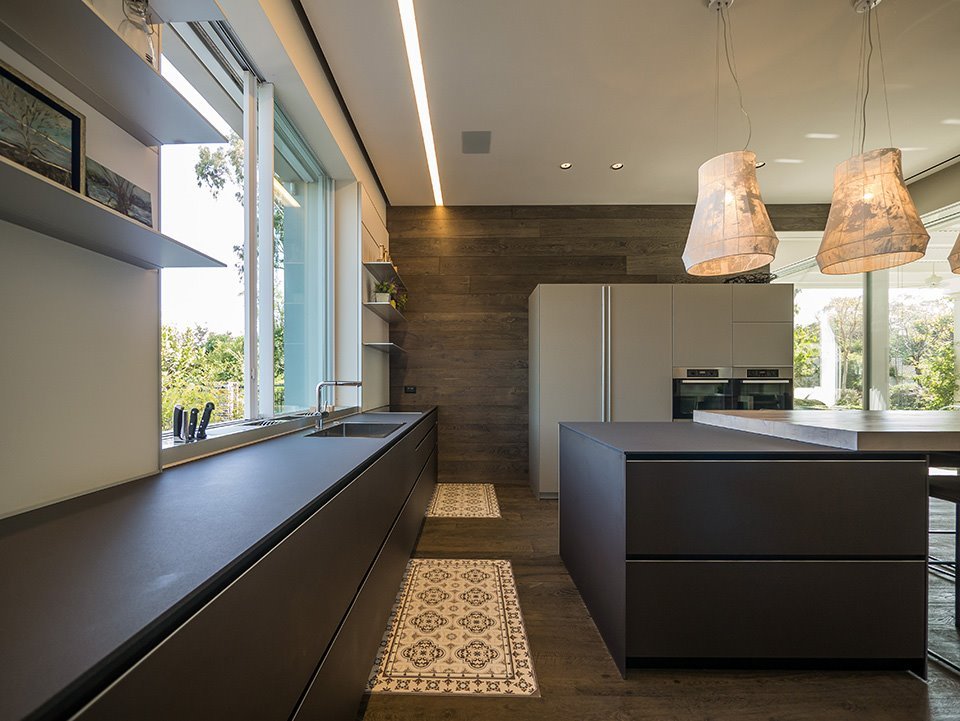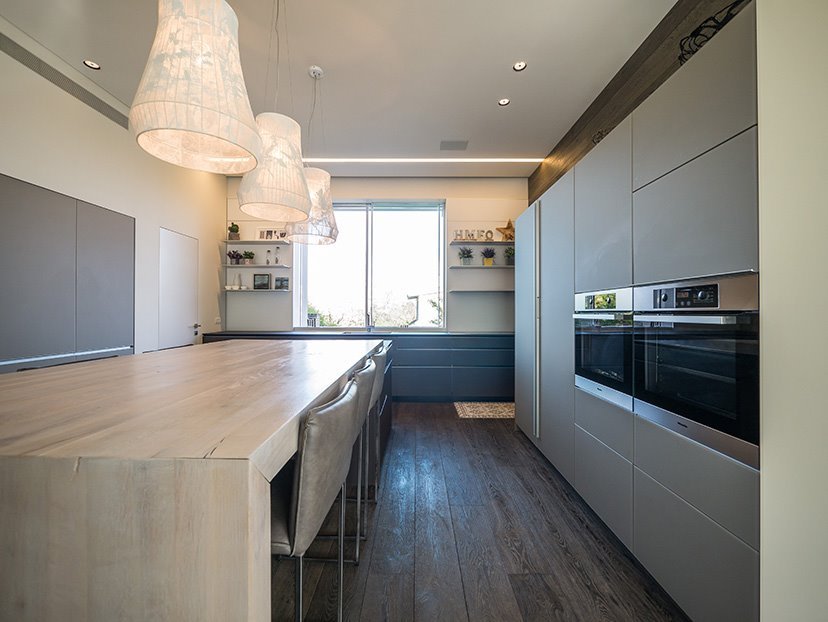 Functional areas offering high performance.
This room is designed to ensure maximum functionality, making it easier to work in the kitchen. This composition has careful attention to detail that focuses on aesthetics without compromising on high levels of performance.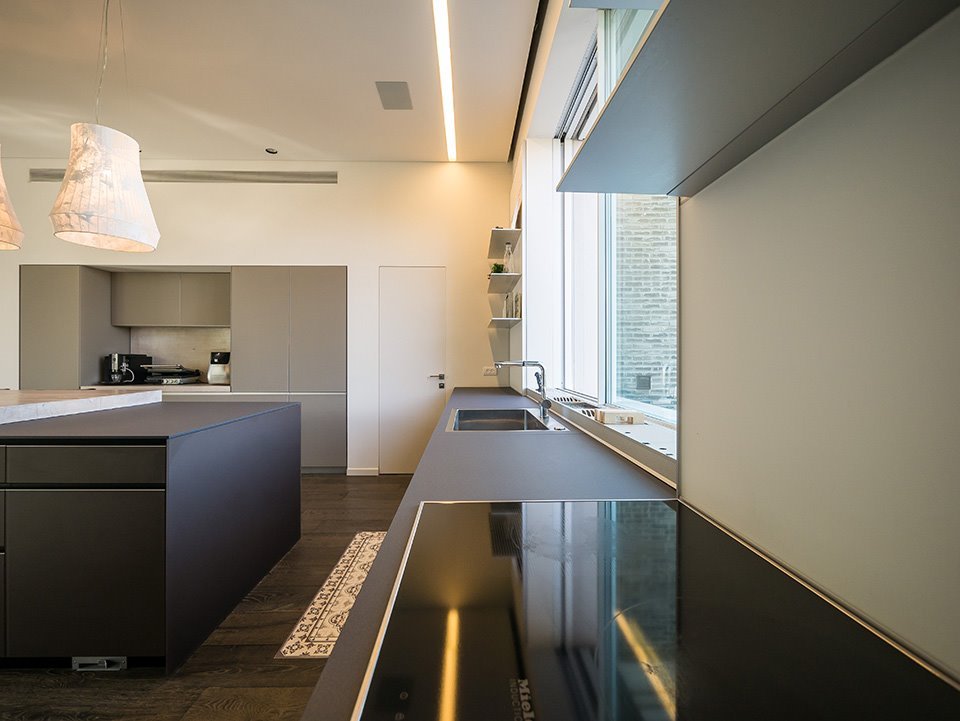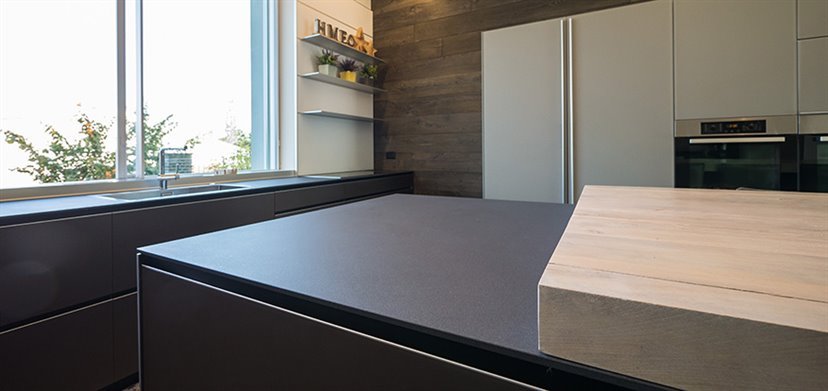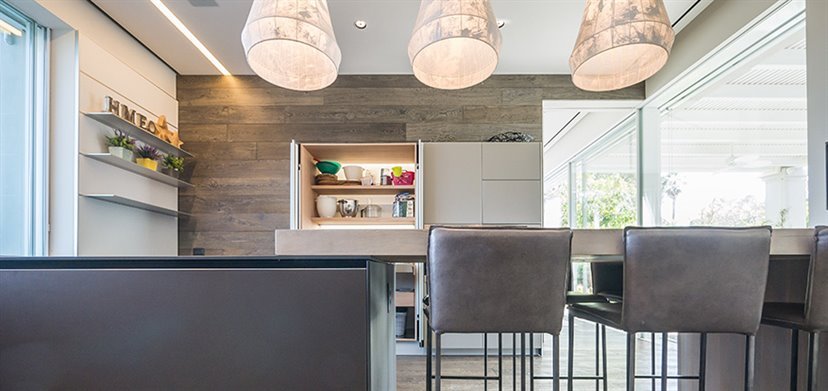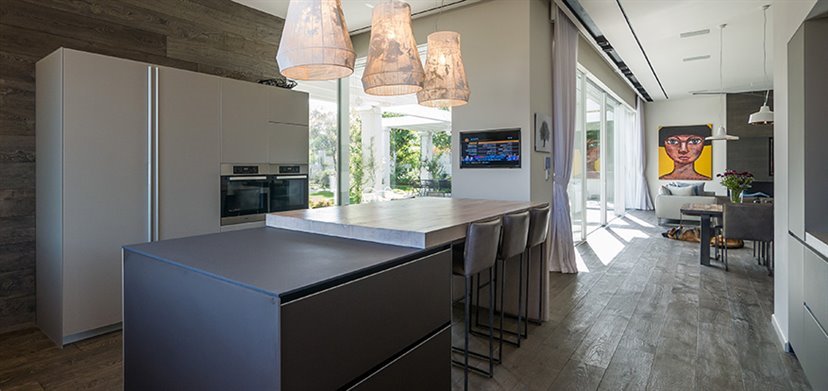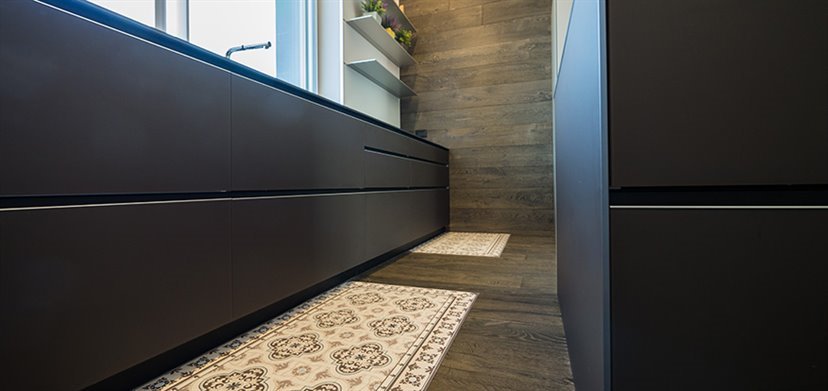 Sophisticated dynamism.
The Lithos finish used for this project gives the cladding a sophisticated textured look thanks to the movement of the surfaces, making it ideal for both indoor and outdoor applications. The Nero Antracite colour belongs to the Essenza collection, which offers a range of monochrome colours, with solid and material shades.
Finishes
Lithos
Nero Antracite - Essenza Collection