Private home in northern Italy
Veneto, Italy
Perfectly integrated with the environment.

A home immersed in lush green surroundings, featuring Lapitec cladding both on the roof and as part of the external façade.
Lapitec, wood, nature.
This building's architecture elegantly embraces its surroundings, using natural elements such as wood combined with Lapitec Nero Antracite, with a Vesuvio finish, which brings to mind the appearance of flamed and brushed granite.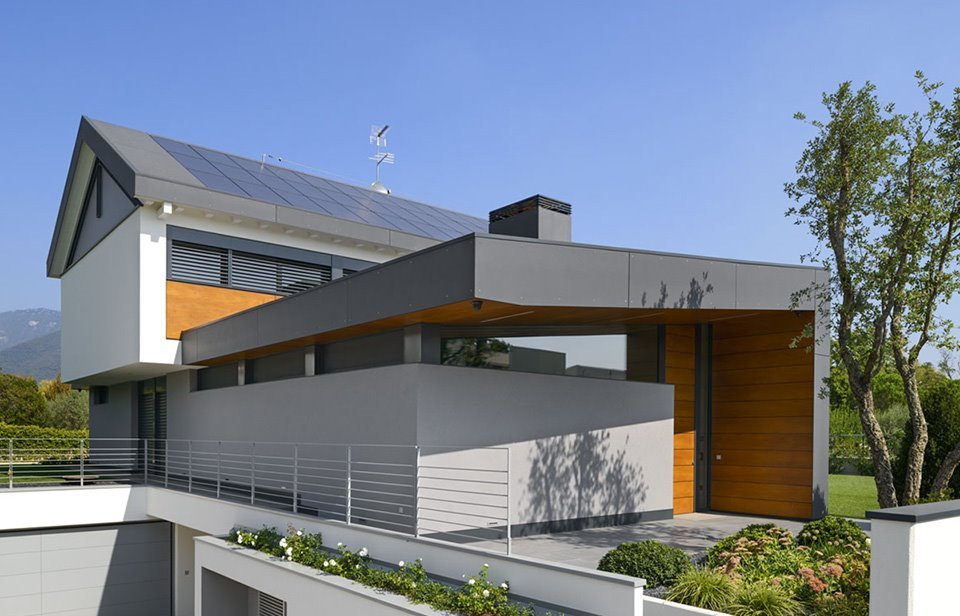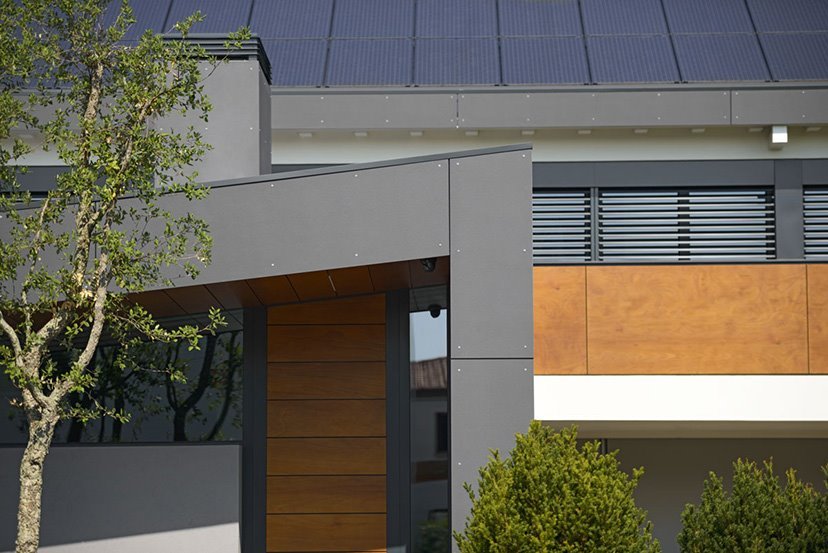 Lapitec: designed to last.
Lapitec was chosen based on its characteristics and the possibilities offered by this product, such as its resistance to UV rays, ensuring that the colour will not fade over time.
The ideal format for any project.
Lapitec guarantees a bespoke product, as its 3440x1540mm slabs can be cut to the desired measurements; the slabs are also self-cleaning.
Finishes
Vesuvio
Nero Antracite - Essenza Collection