Domino's bar countertops
Birkirkara, Malta
Sintered stone for the bar countertop and tables.
An "open concept design" with a bar countertop and tables in Lapitec, allowing customers to see their pizza during every stage of preparation, ensuring elegant and functional surroundings.
The resistance of Lapitec in a very popular eatery.
The famous Domino's chain, boasting over 11,000 pizzerias around the world, has chosen Lapitec for its new eatery in Malta.
This pizzeria opted for Lapitec sintered stone in Grigio Cemento with a Lux finish to go with the blue and red colours of the famous brand, together with Maltese stone.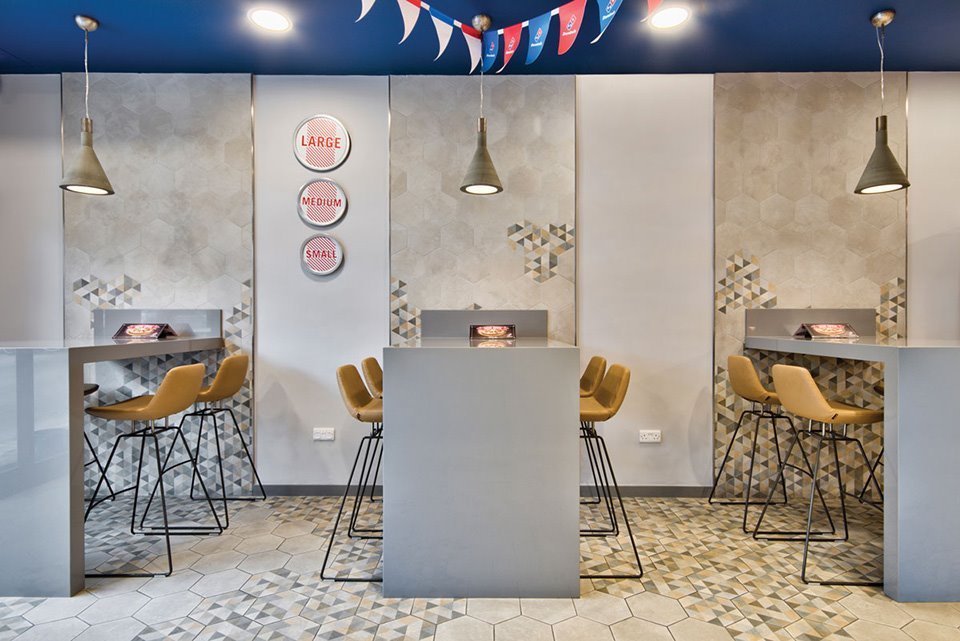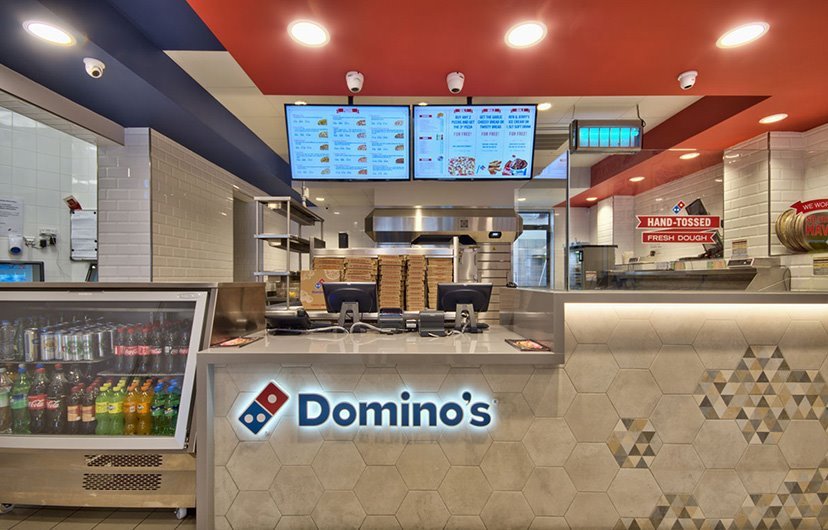 Valuable for restauratuers, elegant for customers.
Lapitec has proven itself to be the perfect material for bar/restaurant furnishings: a simple and functional solution for both restaurateurs and customers, creating that... "Domino effect".
Sintered stone is a favourite to furnish food & beverage establishments.
Highly popular bars and restaurants require high levels of hygiene, and must therefore use resistant materials that are easy to clean, just like Lapitec, which has been used here for all the tables.
Lapitec requires very few joints, making the most of its large format. The 45° veils with 12 mm and 20 mm thicknesses, were made by Rabat Marbles.
Finishes
Lux
Grigio Cemento - Essenza Collection