D. Swimming Pool
Veneto, Italy
Technical elegance.
Technical performance and aesthetics come together in this elegant private swimming pool at a luxury home.
The Lapitec cladding brings out the precision of the design, blending in perfectly with the surrounding countryside. The flawless side contours ensure the necessary functionality for the type of system used here, without compromising on aesthetics.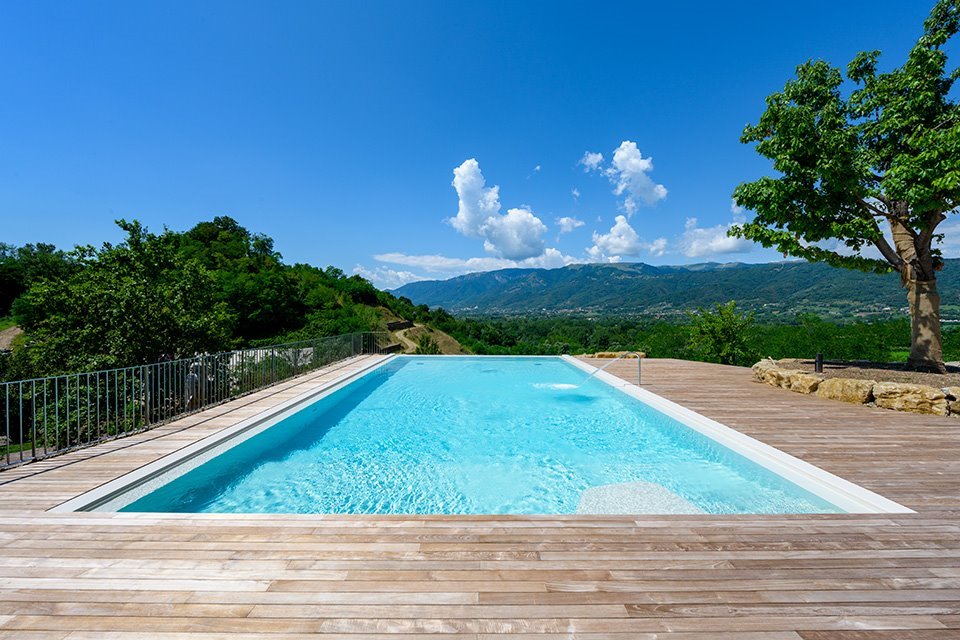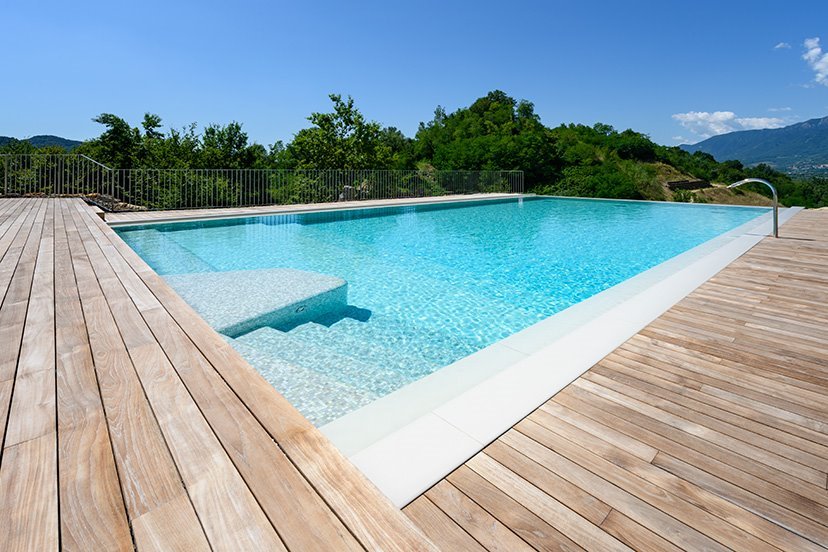 The Lapitec cladding goes perfectly with the wooden flooring that surrounds the pool.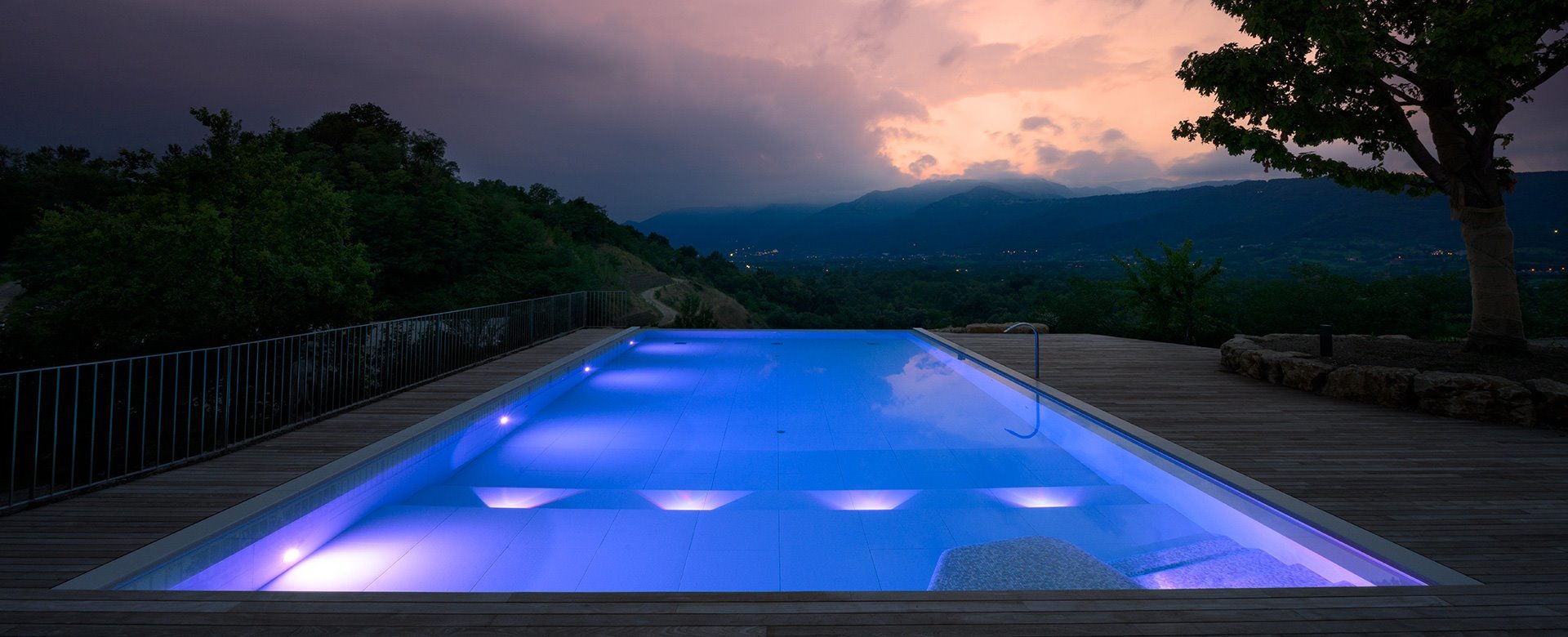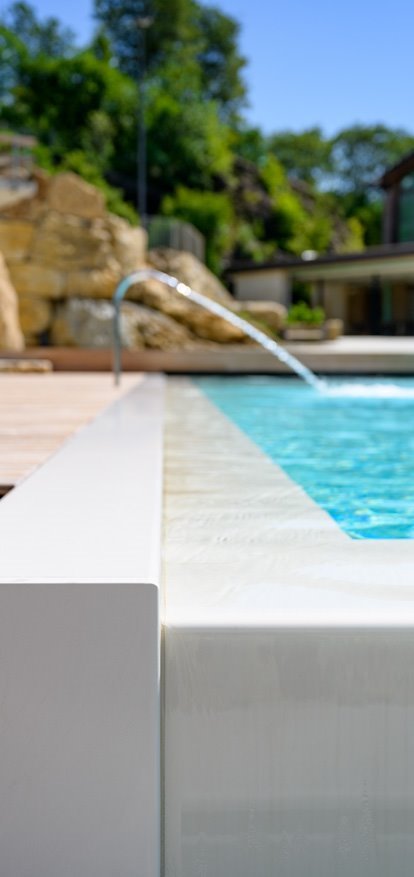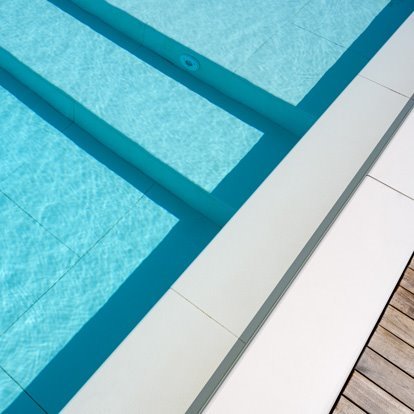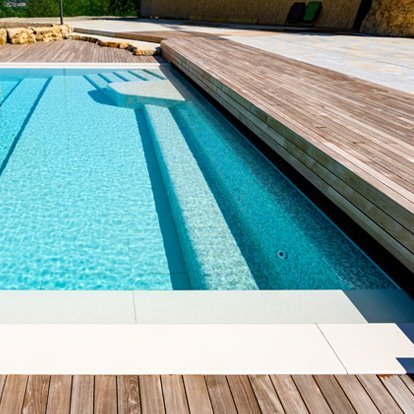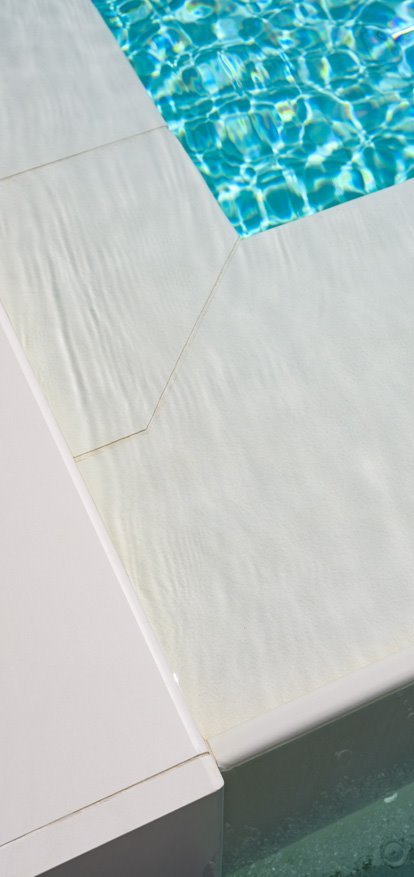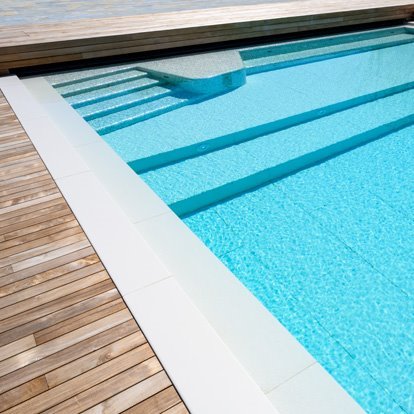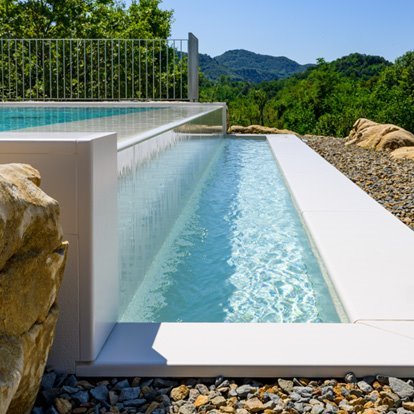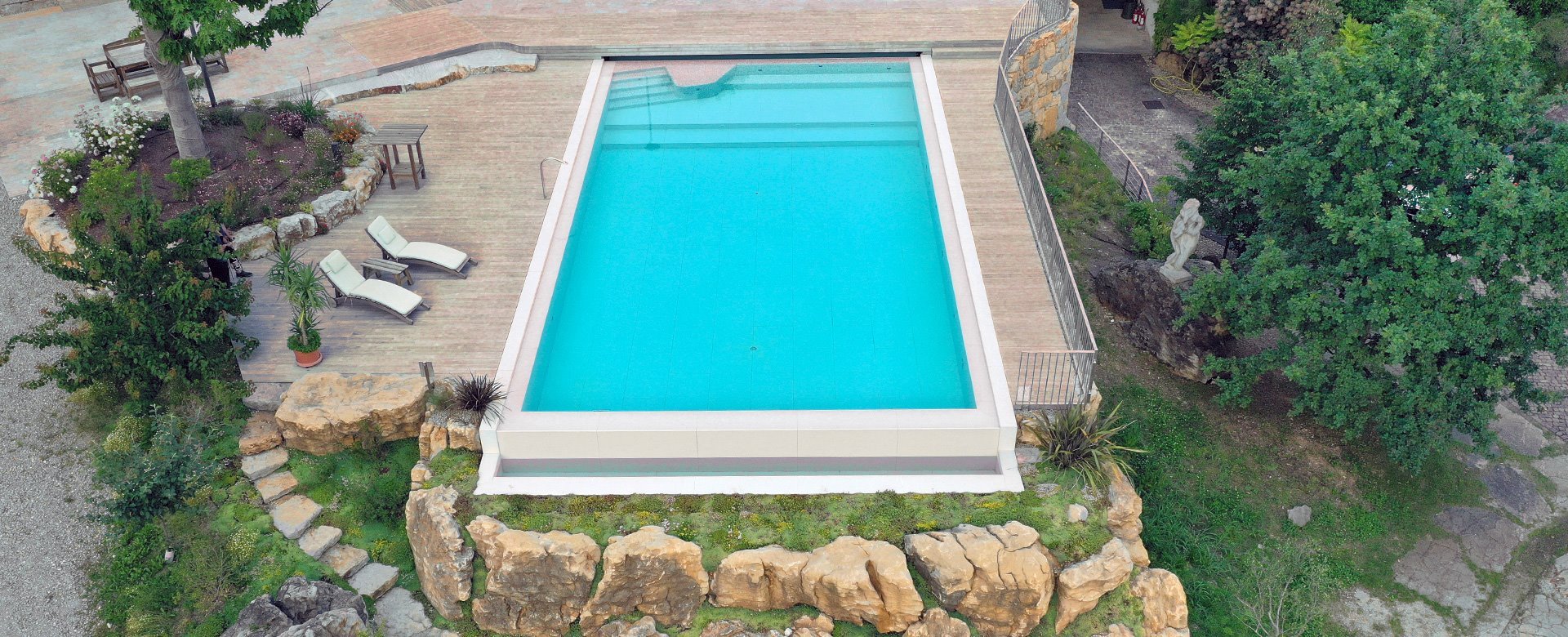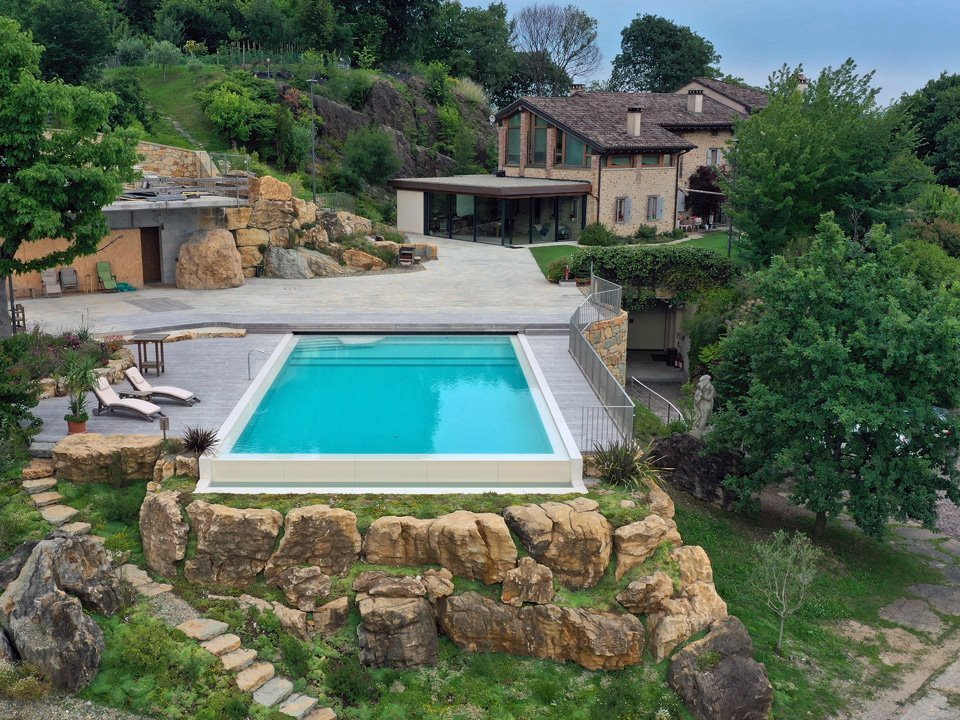 The perfect pairing for exterior cladding.
The Satin and Vesuvio finishes, in the colour Bianco Crema, were chosen for this project.Perfect for outdoor applications, the material properties of the Vesuvio finish ensure that surfaces are non-slip, blending in perfectly with the elegant and soft Satin finish.
Finishes
Vesuvio
Bianco Crema - Essenza Collection

Satin
Bianco Crema - Essenza Collection