Lapitec for Norma, Roda's first open-air kitchen.
Clean lines and natural materials for a modular outdoor kitchen.
The Norma modular kitchen is made by Roda and designed by Rodolfo Dordoni, while the worktop surface is made of Lapitec.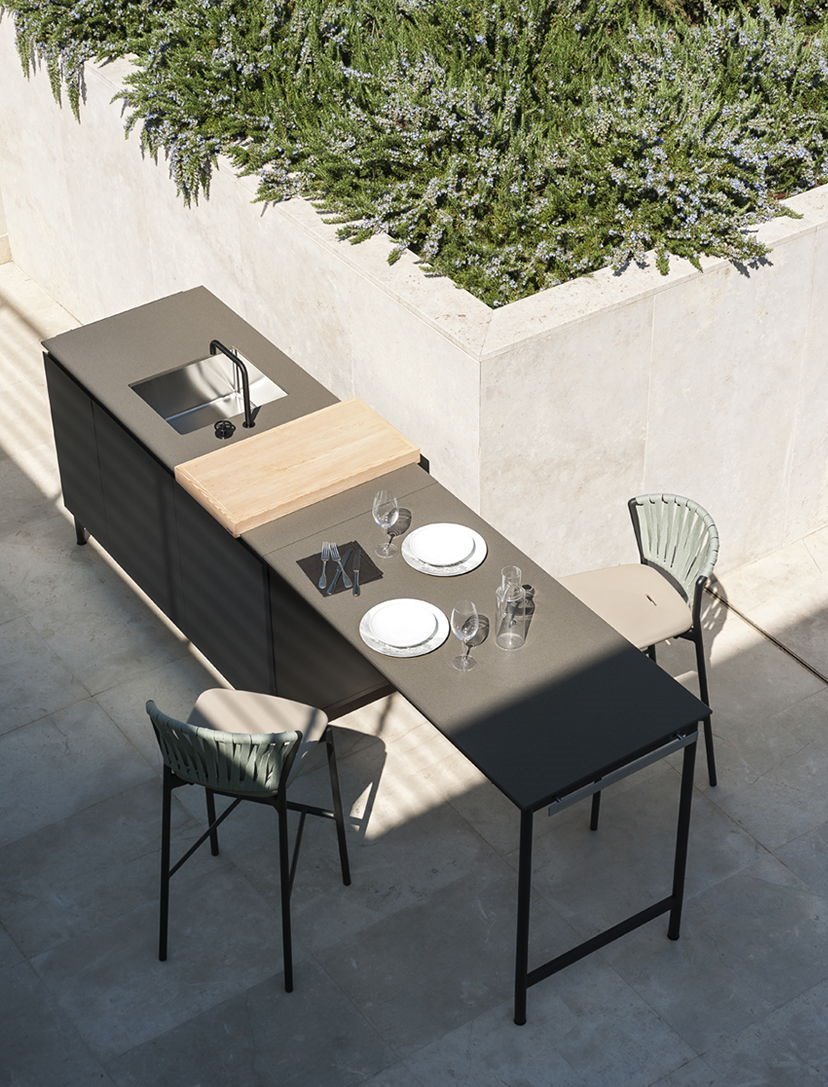 High performance outdoors.
The sintered stone in the Terra Moca shade and Vesuvio finish is the only available material for the top. It was selected for its high performance outdoors, as Lapitec is unaffected by UV rays and is resistant to sudden temperature changes, extreme temperatures and weathering, as well as shocks, scratches and cuts, and chemicals, acids and bases.
Its non-porous surface makes it a non-absorbent material and therefore inhospitable to mould and bacteria, while its availability in large sizes (up to 1540x3440 mm) enables the top to be created from a single slab.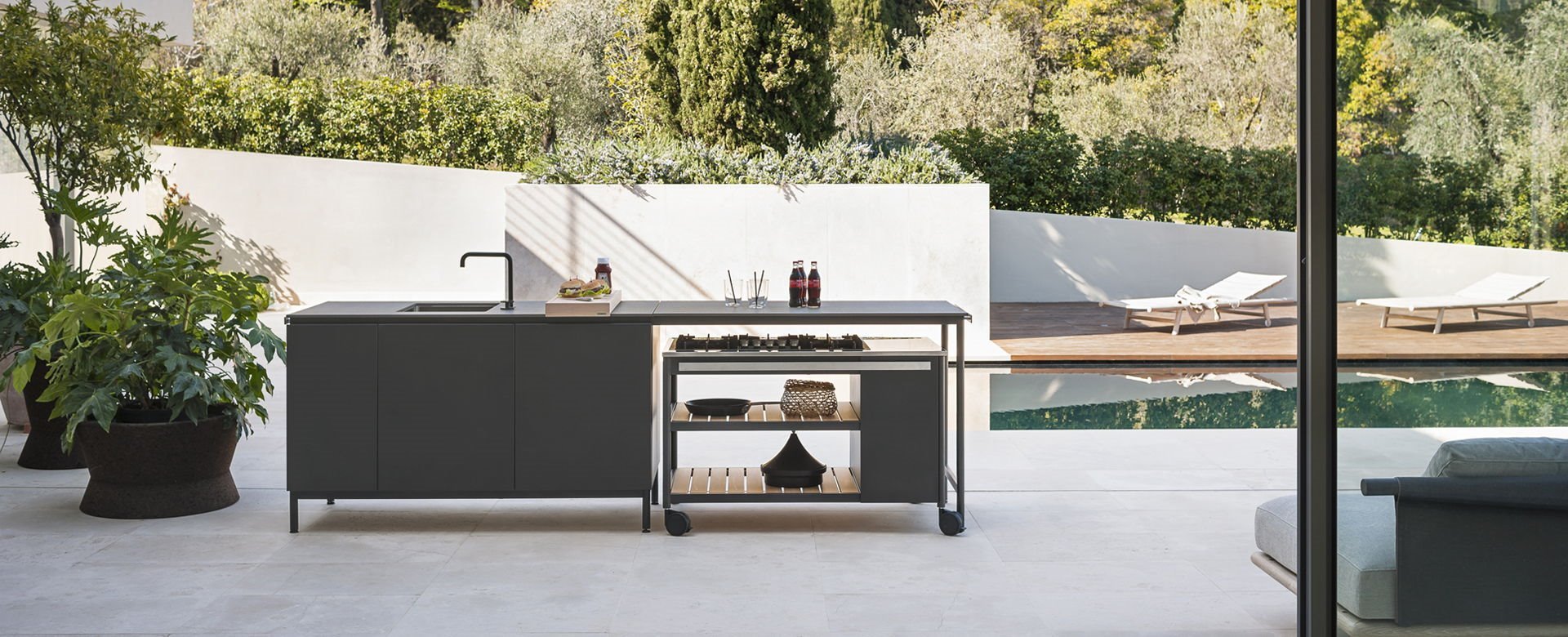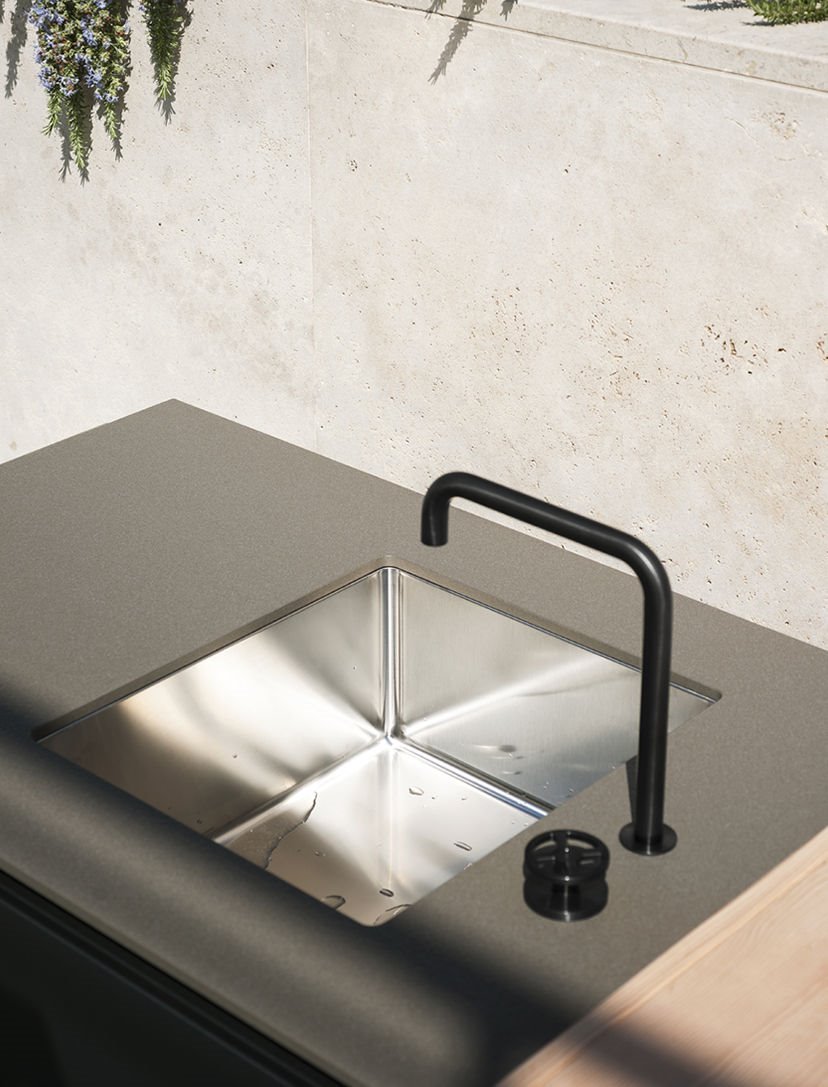 A steel sink embedded in the stone.
In the main Norma module, Lapitec is used at a thickness of 12mm and houses the built-in steel washbasin and tap fittings. Sintered stone is also used for the peninsula top (70x145 cm), which can be added to the main module for preparing food or be transformed into a convenient counter for an informal lunch.
An ideal material for direct contact with food.
NSF Food Zone certified, Lapitec is ideal for direct contact with food. The material is hygienic, robust and sustainable, the result of a mix of 100% natural minerals, and is free of petroleum derivatives and inks.