Mobili Trisciani kitchen
Umbria, Italy
Lapitec kitchen worktops combined with italian craftsmanship.


Lapitec has partnered with Mobili Trisciani to create an elegant and modern kitchen, presented at the 2018 Expo Casa exhibition.
The skill in combining classic and modern styles.
High quality Lapitec makes it possible to combine traditional Italian craftsmanship and modern, innovative design. This characteristic can easily be seen in the partnership with Mobili Trisciani, an Umbrian company that has been designing and building sophisticated furniture for over 50 years, combining high technology and skilled craftsmanship.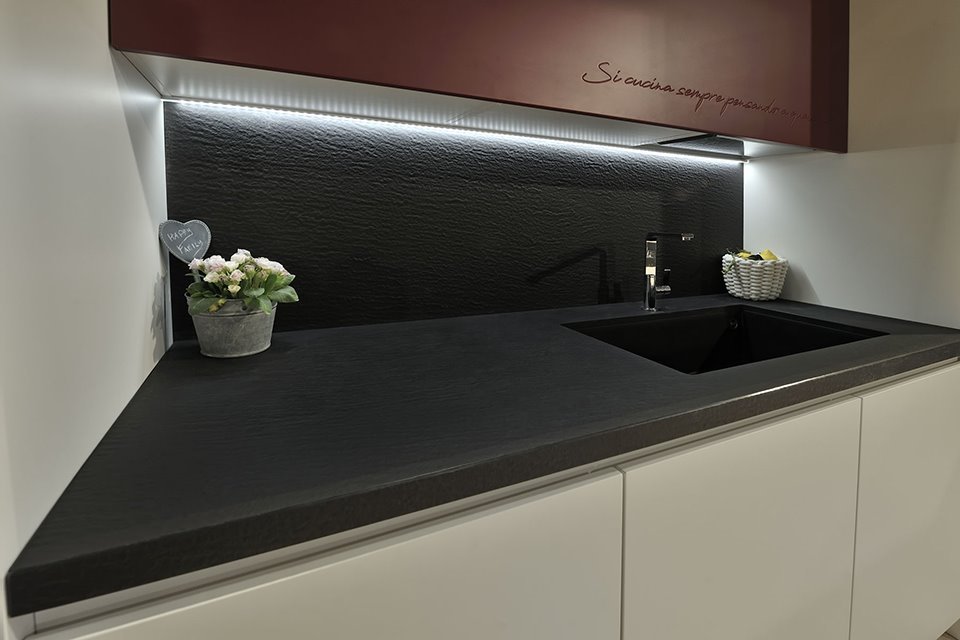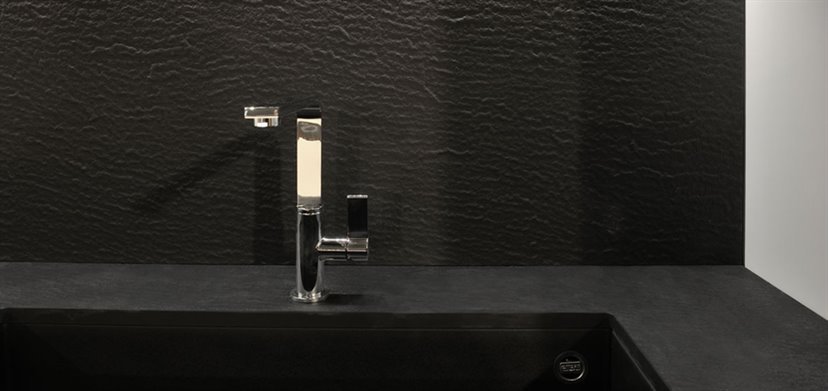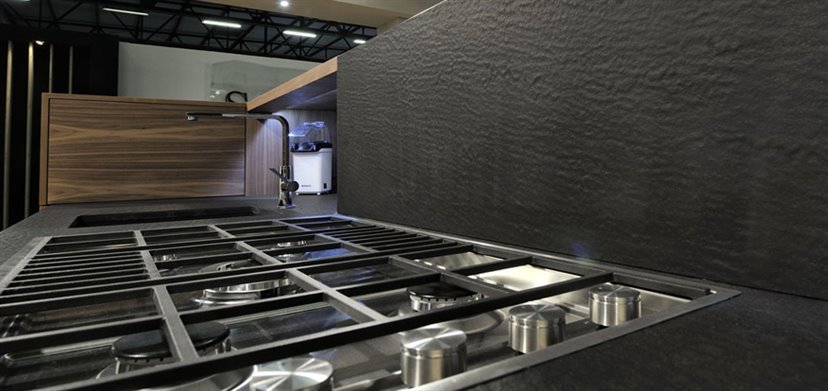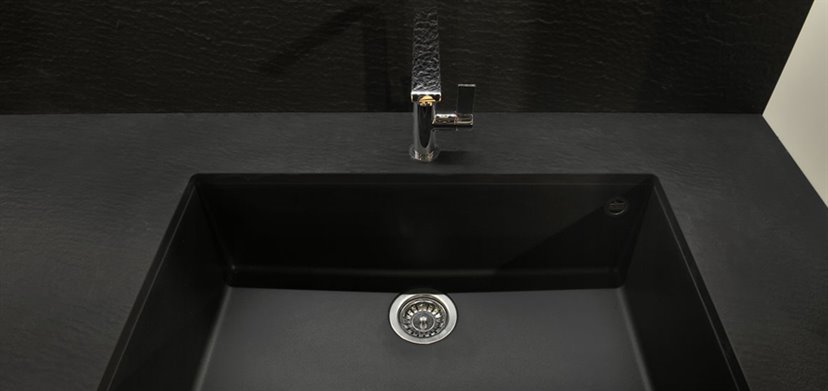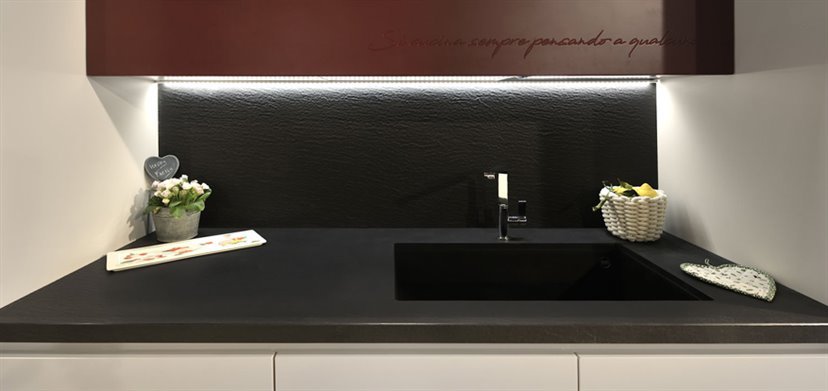 An unmistakable finish, for a unique kitchen.
This project was created thanks to the partnership with Balletti+Sabbattini Architetti and Simeg.The kitchen - entirely tailor-made - was made with a Lapitec top with a Dune finish.
To add a touch of elegance and exclusivity, the colour Nero Assoluto was chosen.