Maffei Penthouse
Veneto, Italy
A penthouse in the heart of Verona.
In the historical centre of Verona, Lapitec was chosen for the bathroom and kitchen cladding of this elegant penthouse inside an apartment building dating back to the 13th century.
This design, by architect Michele Perlini, gives the home contemporary charm: linear rooms, natural materials and neutral colours create the perfect setting for incredibly sophisticated furnishings.
The charm of total white.
The idea behind changing the layout of the rooms was to create a large open space, home to the kitchen and dining area. In accordance with the architect's design, the kitchen has a Lapitec Bianco Assoluto worktop which perfectly matches the colours of the living area (the focal point of the home).
In fact, white was chosen for the walls, which are lit up by delicate plays on light created by the concealed spotlights and designer lamps.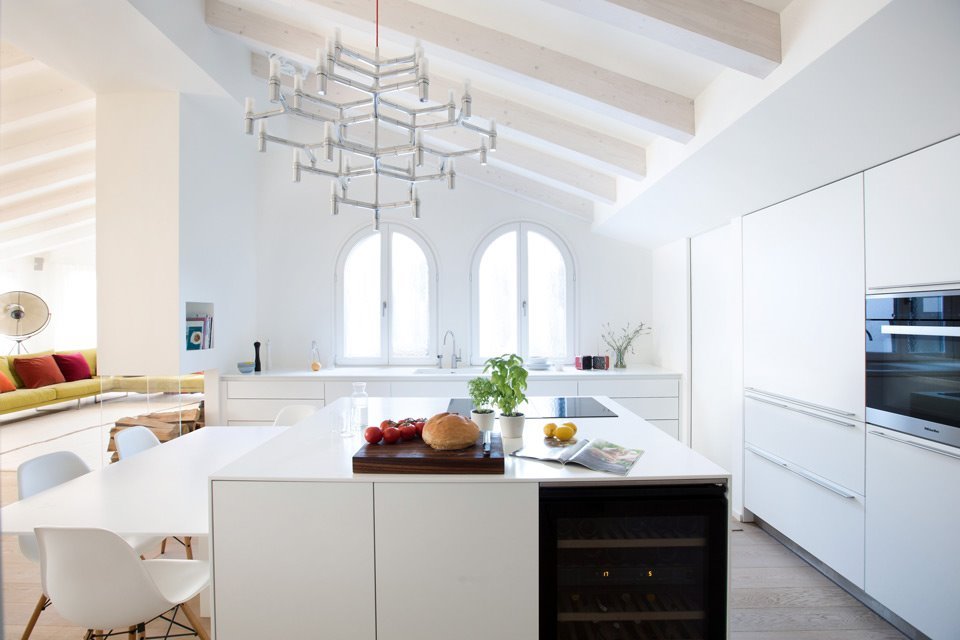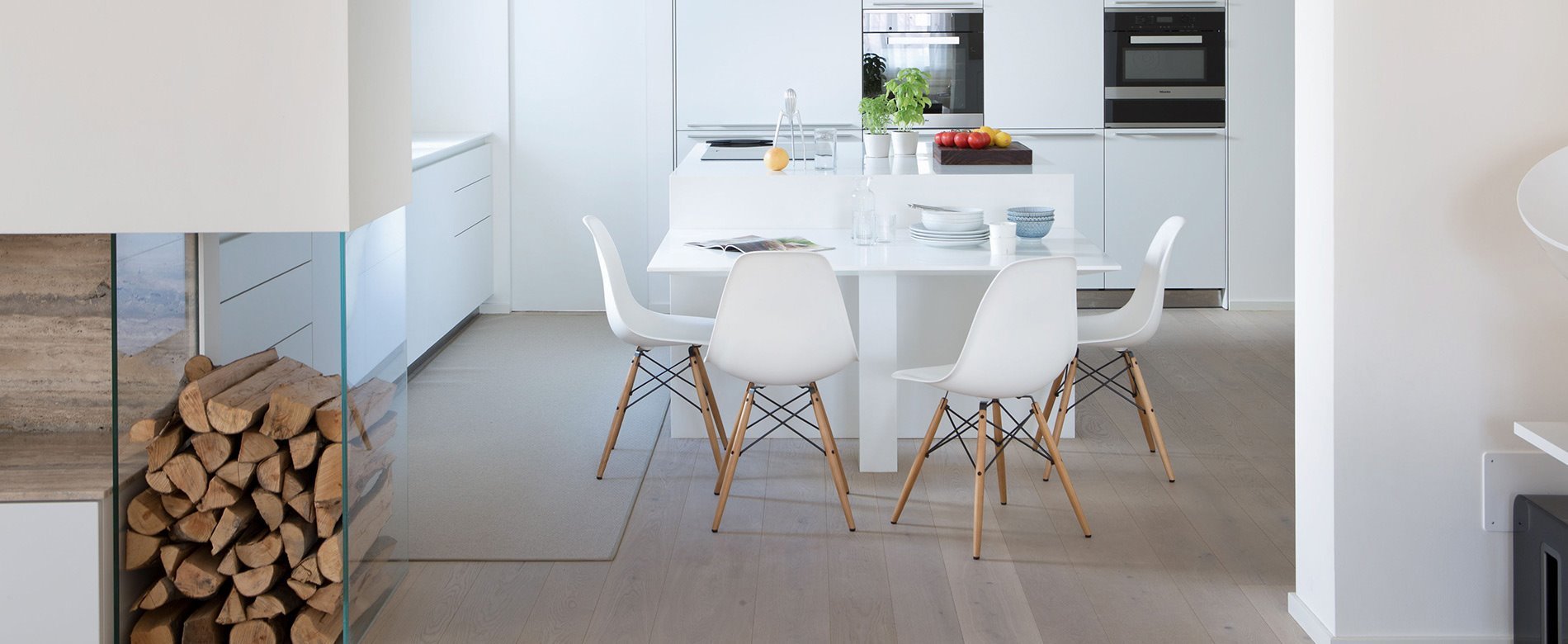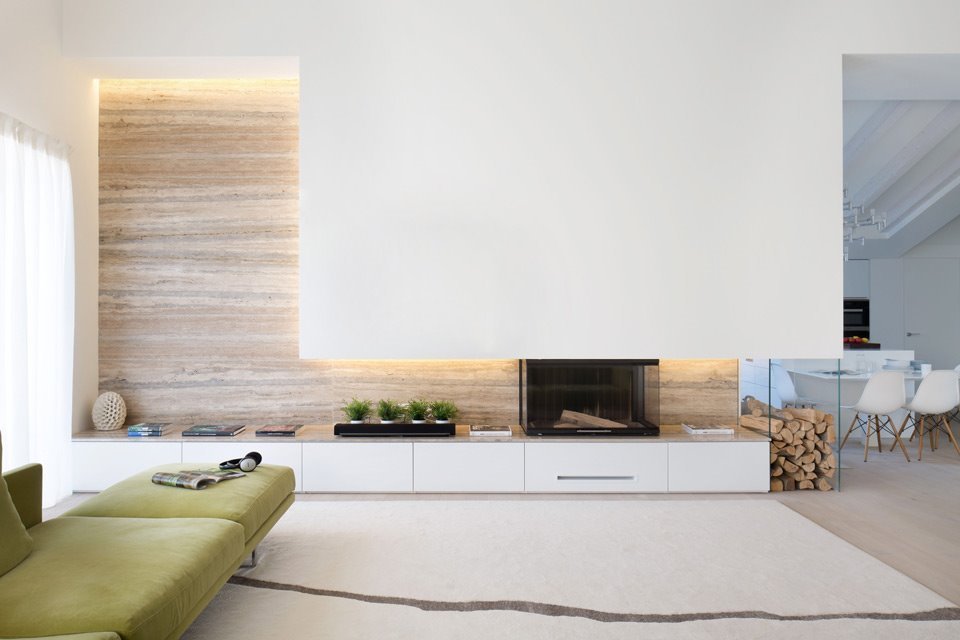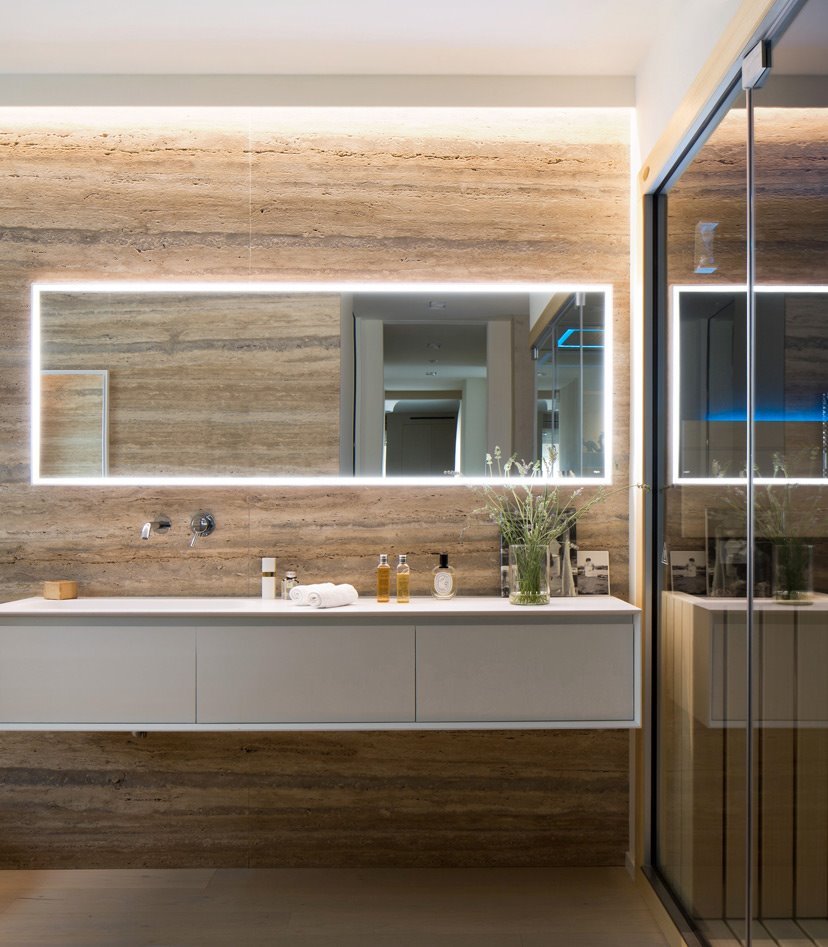 Sensory well-being.
The relaxation area is characterised by a large bathroom complete with a private mini spa, creating a pleasant atmosphere where well-being is also evoked by the choice of colours and materials used: natural oak for the floors, travertine for the cladding and Lapitec sintered stone for the top of the bathroom unit.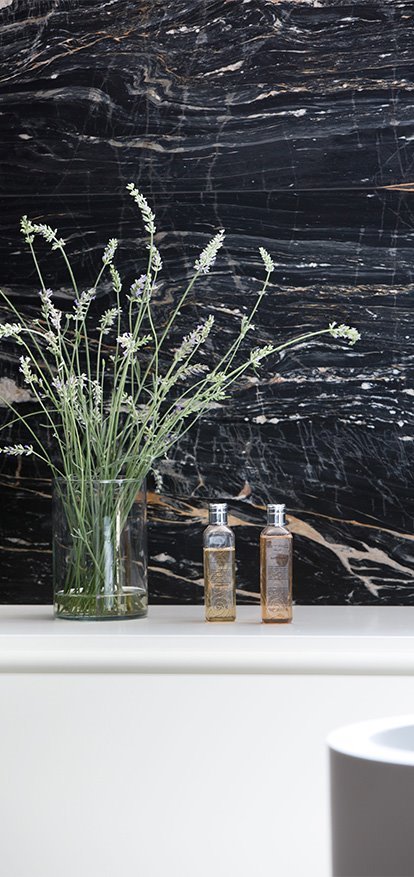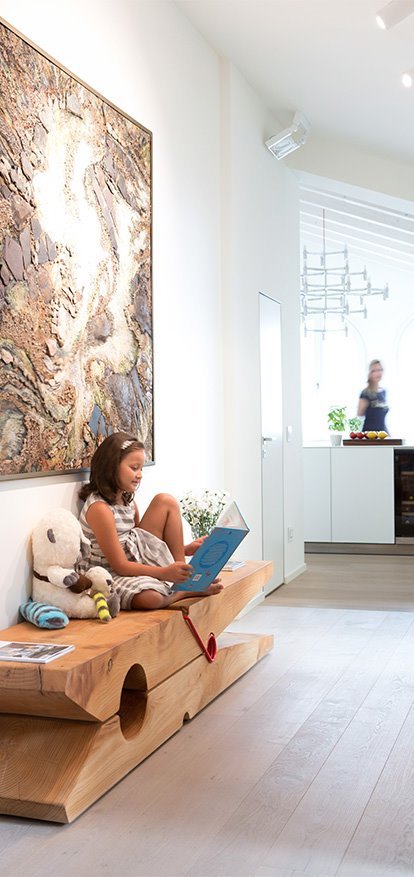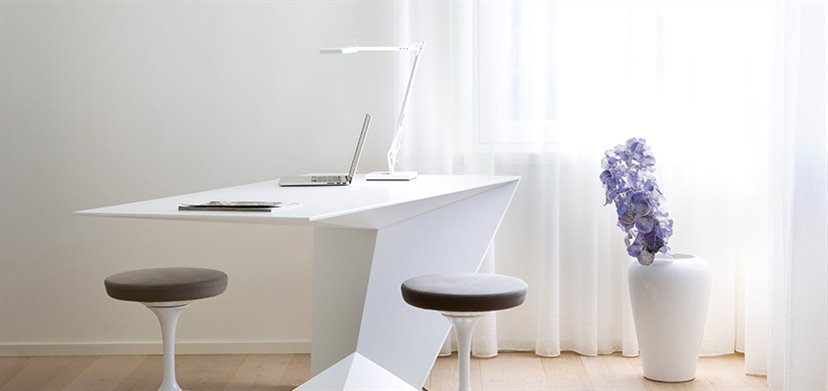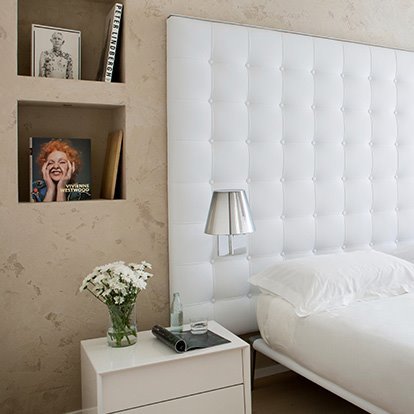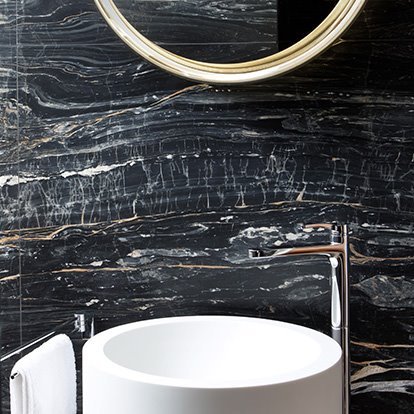 The caress of Satin.
Lapitec's Satin finish was chosen for this project, offering a velvety texture that brings to mind the caress of silk, as well as blending in perfectly with the design of this sophisticated and pleasant living space.
Applications
Kitchen
Bathroom
Finishes
Satin
Bianco Assoluto - Essenza Collection