L'Ottocento kitchen
Italy
Wood and stone conceal innovative technologies and new working spaces.
L'Ottocento, a manufacturer specialising in the creation of handcrafted kitchens, has designed a warm and elegant atmosphere for its 2020 lines, expressed through the use of natural materials such as walnut and Lapitec.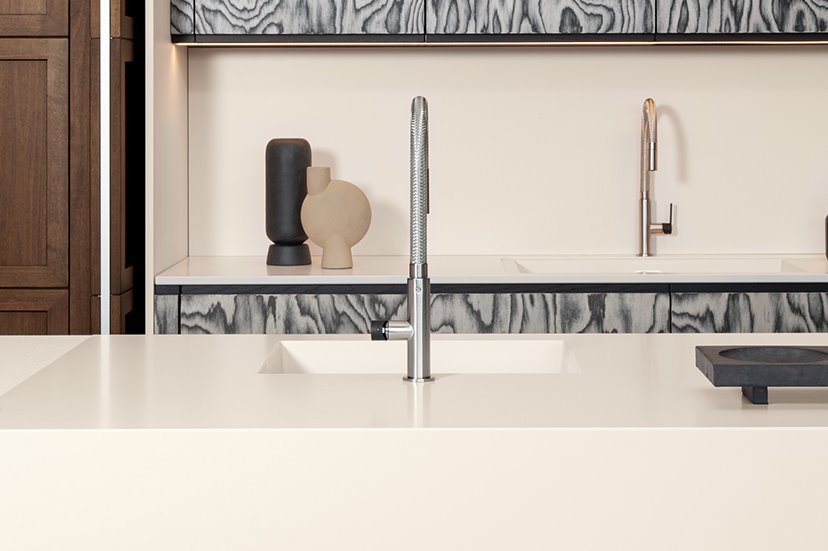 An environment where classic and contemporary coexist.
The new designs feature a kitchen island, a wood panelling system, a sideboard and new stools, and are a tribute to the Italian elegance which harmoniously combines classical elements and contemporary inspirations, with a drive toward the future through advanced technologies and new arrangement solutions.
New arrangement solutions.
The uniqueness of L'Ottocento's new furniture project also lies in the choice of wood panelling for the new Atlante wall system, which contains the appliances and store cupboards; in living spaces it can also include bookcase elements or doors leading to other rooms of the house.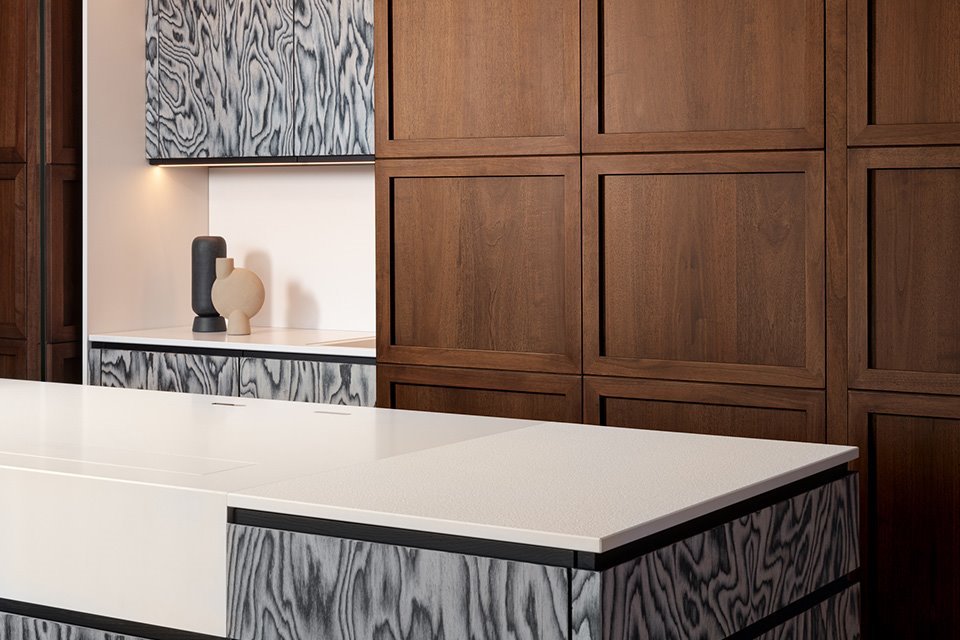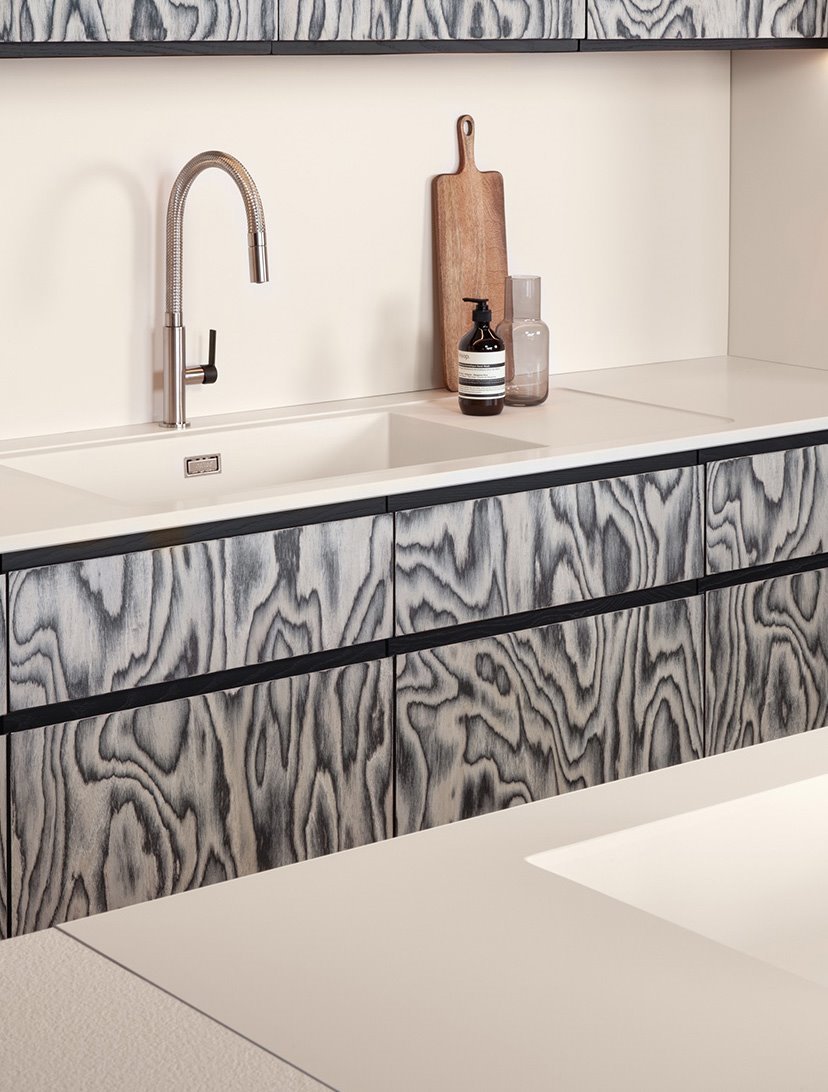 Convivial and iconic space.
The configuration of the space is modern, defined by a central block equipped with a snack bar, a sink recessed in sintered stone and an induction hob which is invisible since it is installed underneath the top in Lapitec. Every single piece is designed to offer maximum performance preserving the formal, clean lines of the module, to give an elegant, monolithic effect.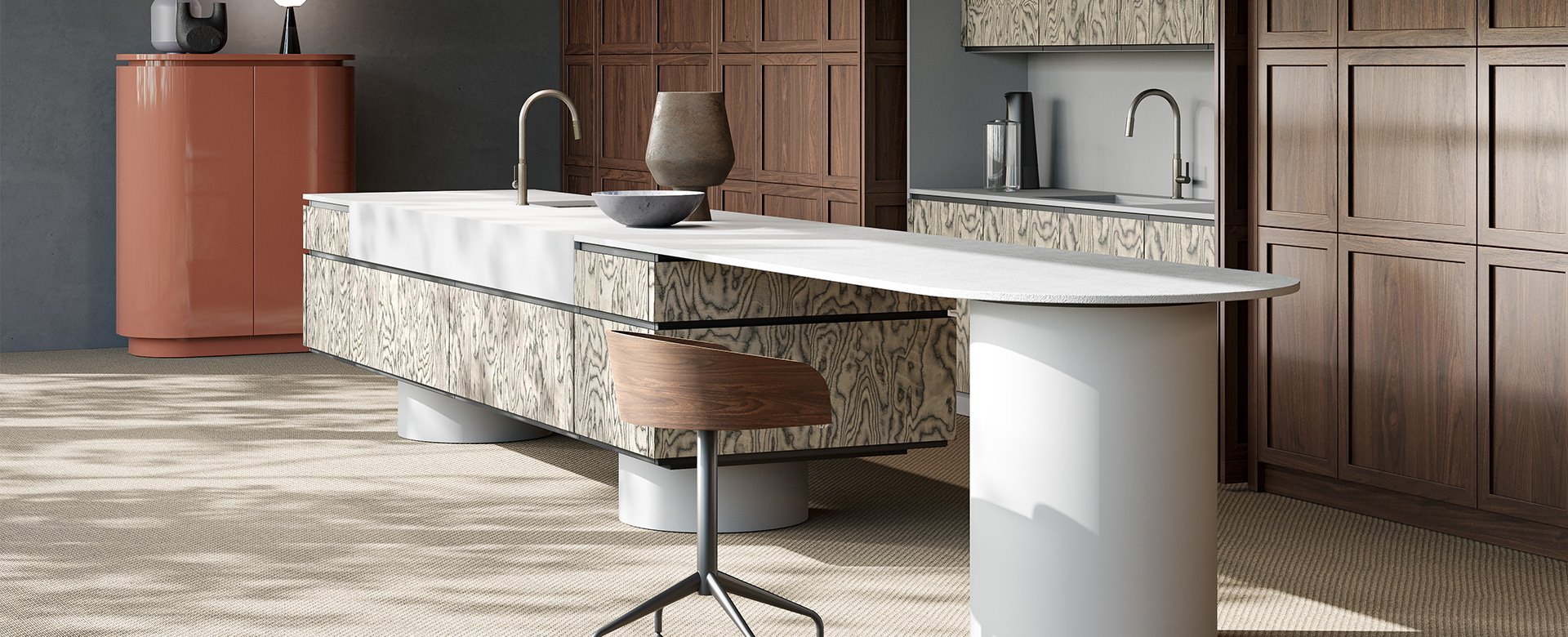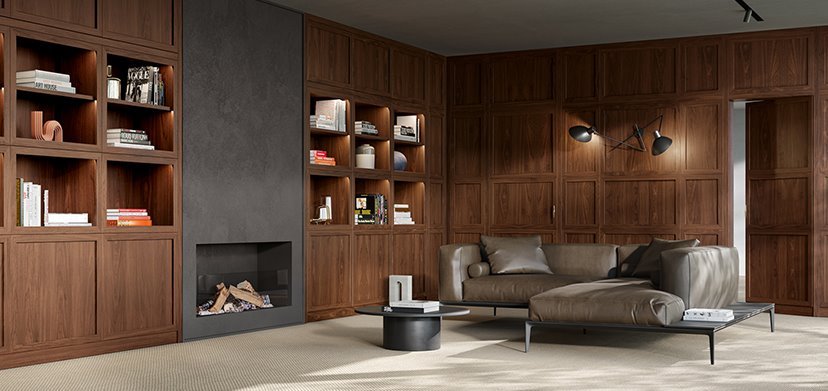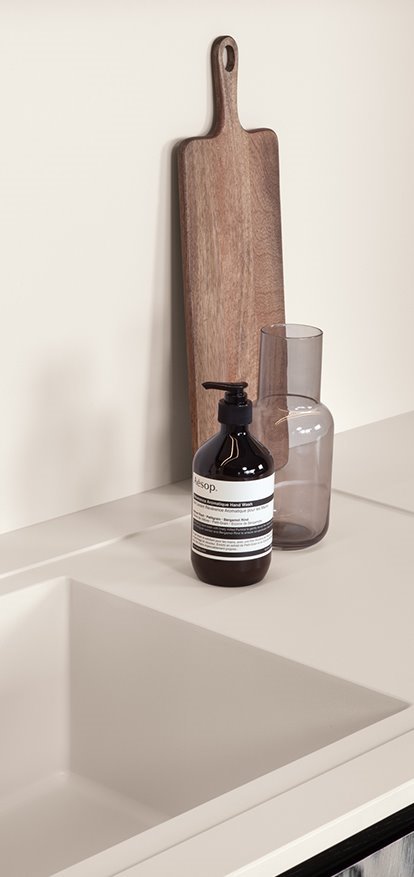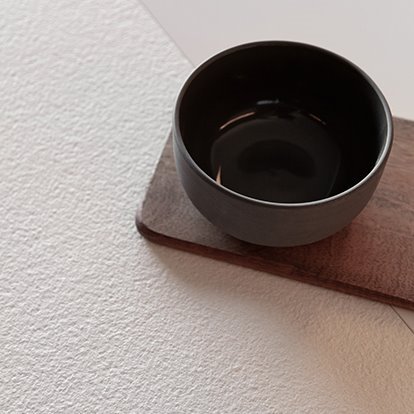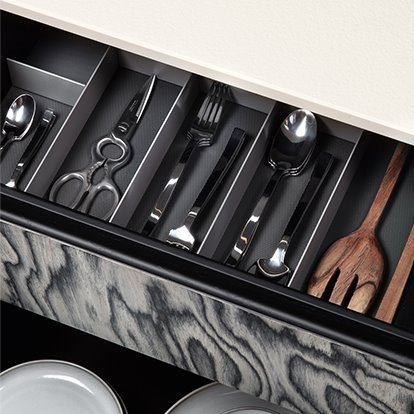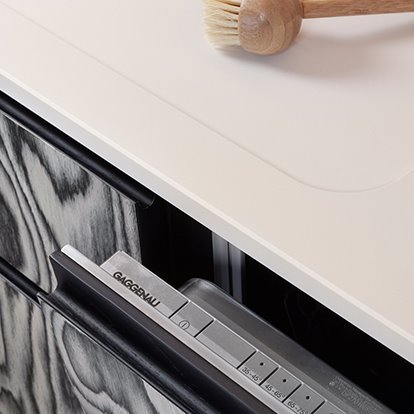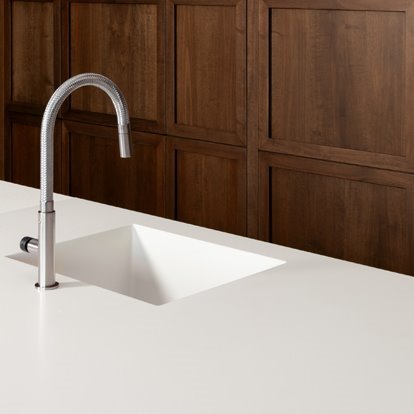 A high-performance material.
Lapitec is a 100% natural material created through a patented process for compacting mineral powders, which are fired at a high temperature, without employing resins or other petroleum derivatives. Hygienic and extremely resistant, it is perfect for food contact surfaces and ensures high performance and durability in addition to a sophisticated and warm charm.
Finishes
Vesuvio
Bianco Polare - Essenza Collection

Satin
Bianco Polare - Essenza Collection