Two tables, two different souls for a project that honours materials.
In a complete renovation of a 1960s residential building overlooking the Treviso hills, design firm Didonè-Comacchio Architects experimented with combinations of materials to create a warm, oriental-inspired environment.On the ground floor, the wood is brought to its highest expression and interacts directly with the vertical surfaces, dominated by neutral tones and colder materials like cement.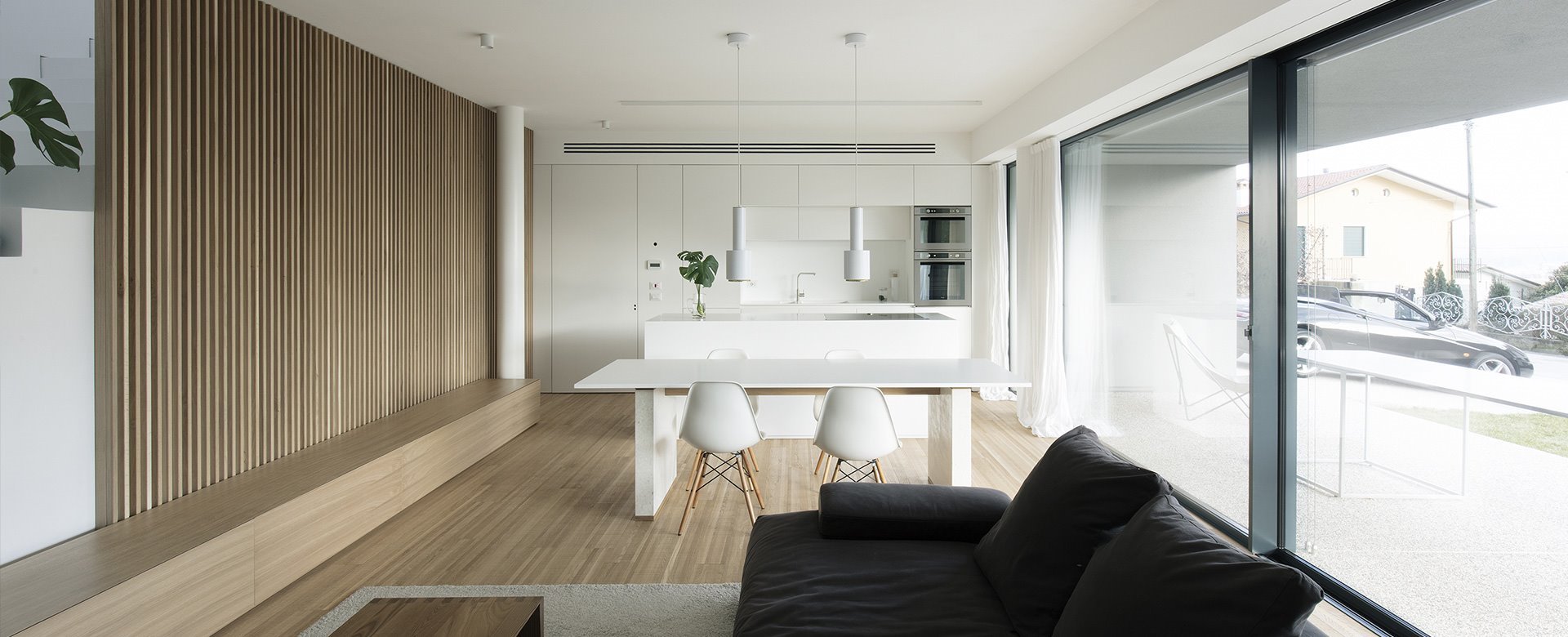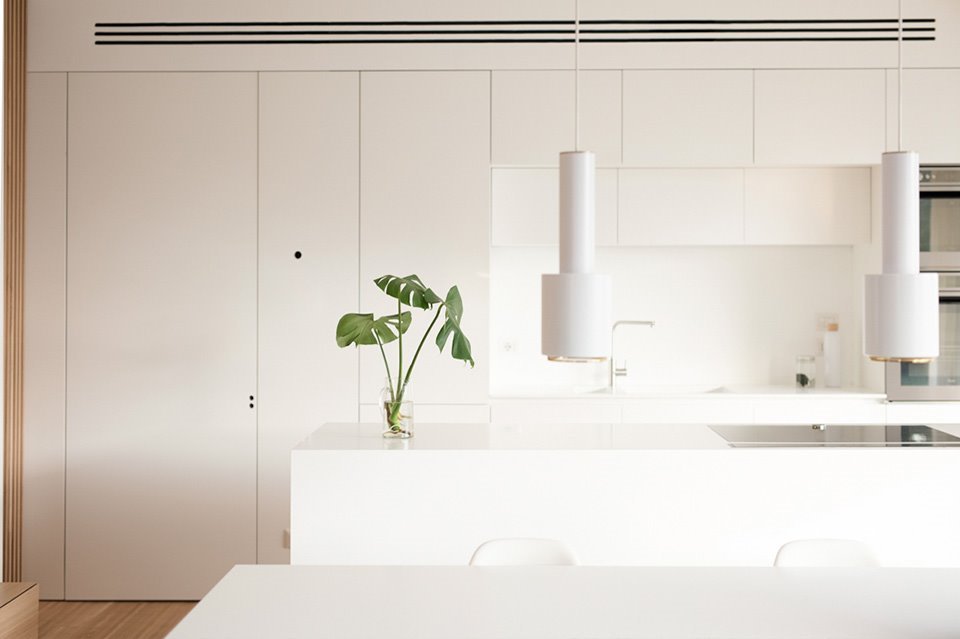 Two opposite ambiences.
The design philosophy for the exterior is completely opposite: the grey and rational building shell, marked by large tone-on-tone metal panels, is softened by precious details such as the ethereal lighting or the large wood volume. To enhance this contrast, two Lapitec tops have been designed for original indoor and outdoor tables that dialogue with each other through the large windows.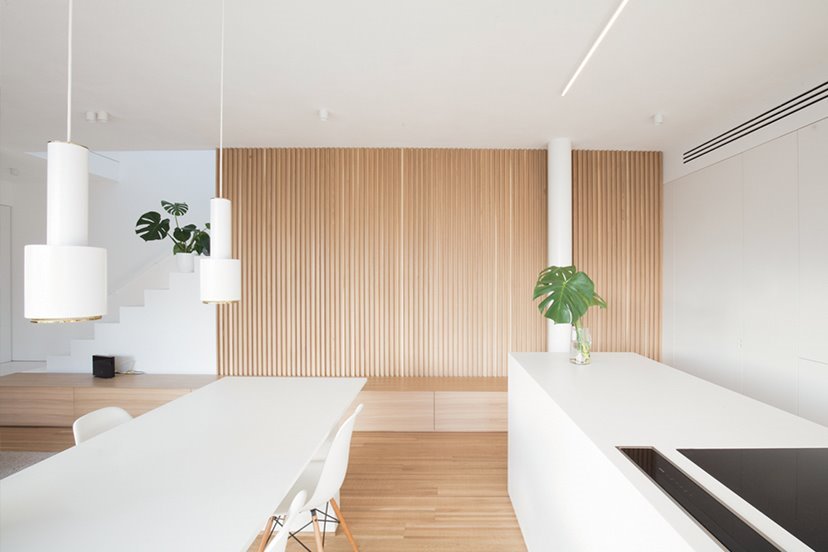 The Torrone table (indoor).
Meticulous attention to the materials is evident in the living area table, purposely designed by the design firm and called "Torrone" due to its rigorous appearance and characteristic texture. Two concrete volumes with wood details are surmounted by a Lapitec top that contrasts with the structure in terms of finish and, above all, thickness. The result is an interesting experimentation with shapes and materials which embellishes the entire surrounding environment.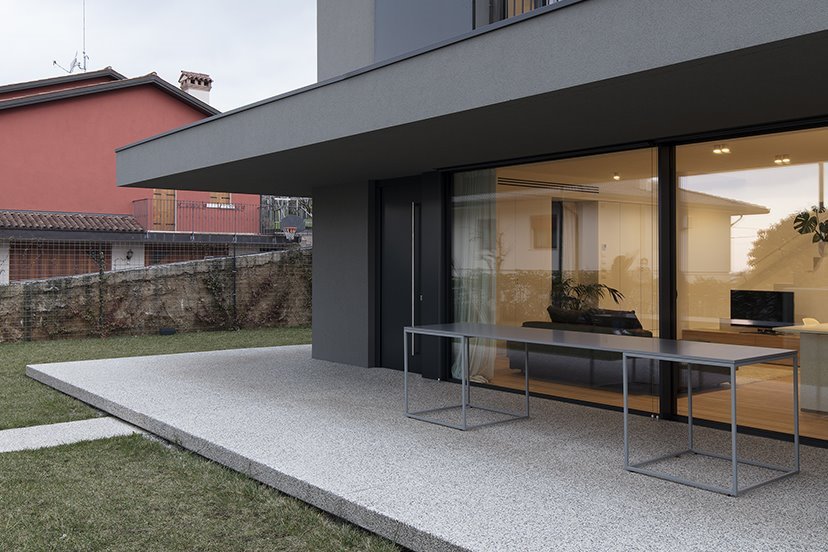 The Quattrocubi table (outdoor).
The outdoor table, called Quattrocubi, is in stark contrast with the Torrone table and in constant dialogue with it, thanks to the large windows overlooking the porch. Emptied of all volume, its structure is reduced to the essential: two 12 mm square tubular metal cubes are joined by a thin slab of Lapitec of the same thickness. The result is a logical and balanced complement.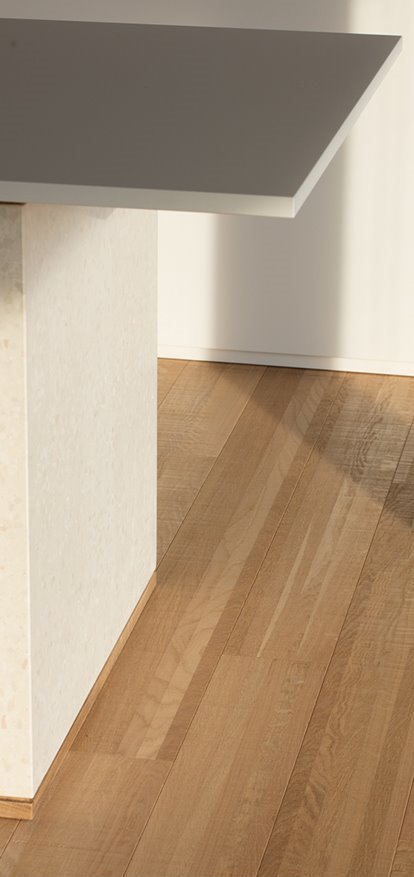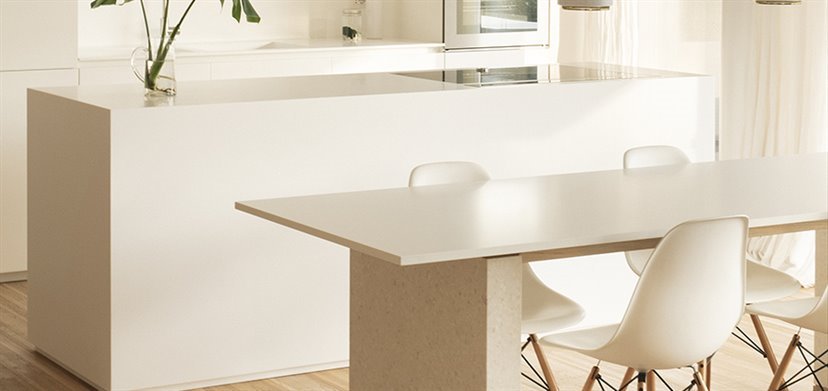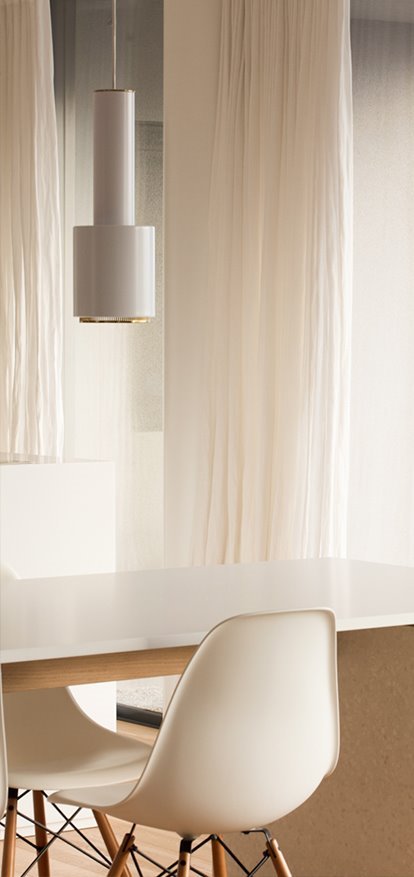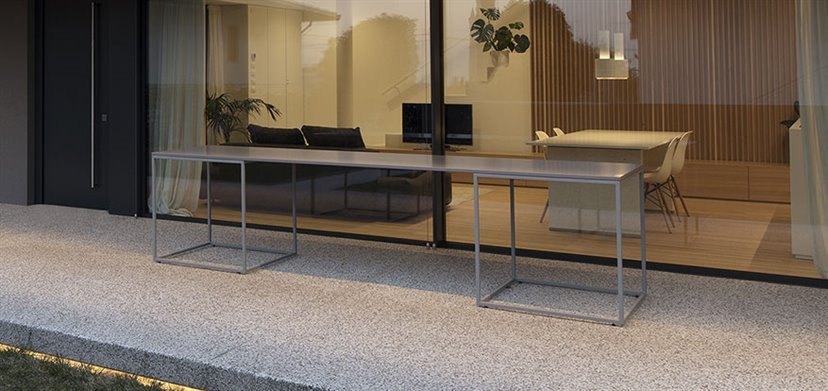 For custom-made complements, in any environment.
Lapitec is a versatile material available in multiple thicknesses, colours and finishes. Its technical characteristics and workability make it ideal for application in the product design of any type of complement for indoor and outdoor spaces. Such is the case with these two tables, featuring slabs in Bianco Assoluto Satin and Grigio Cemento Satin in two different thicknesses.
Finishes
Satin
Bianco Assoluto - Essenza Collection

Satin
Grigio Cemento - Essenza Collection