House CV
Castelfranco Veneto, Italy
A geometric volume in Lapitec.
A large volume made of Lapitec penetrates the central part of a residence in Castelfranco Veneto, Italy. On one side the building overhangs the courtyard, providing space for a terrace, while on the street front the facade features recesses that frame the windows in perspective.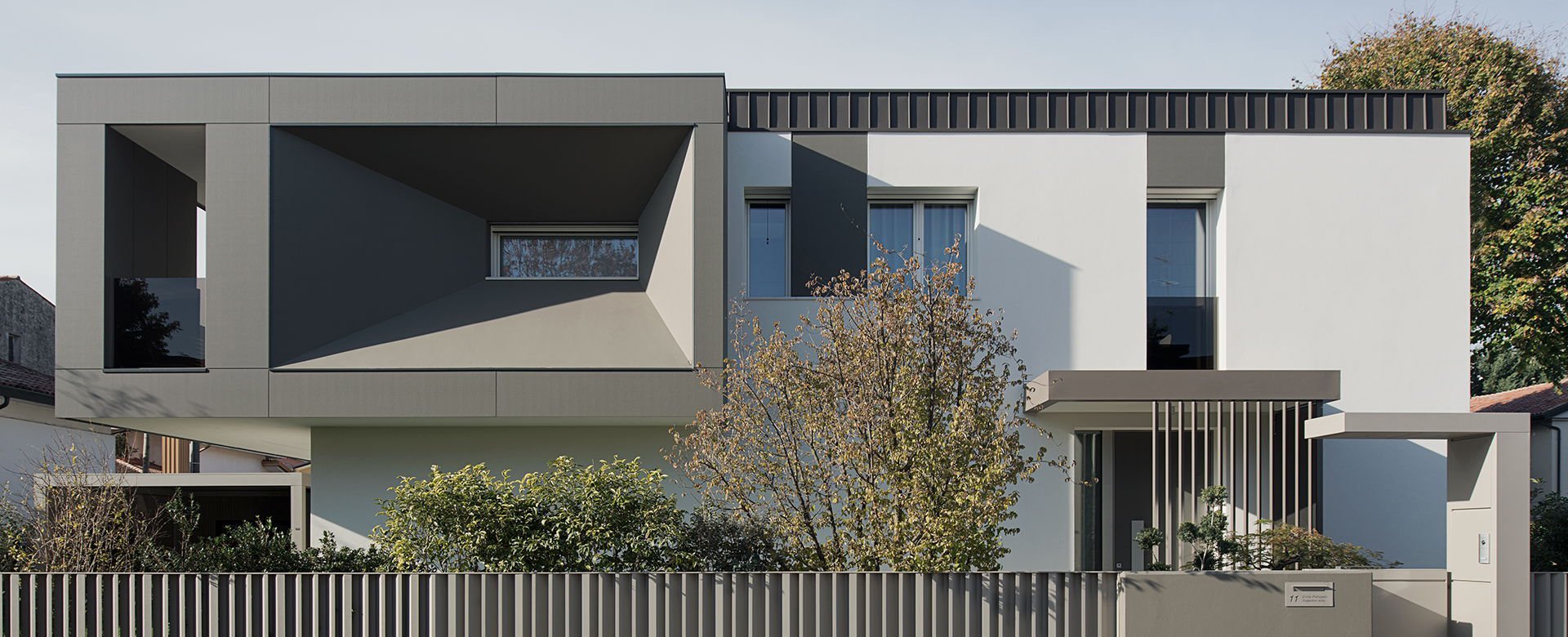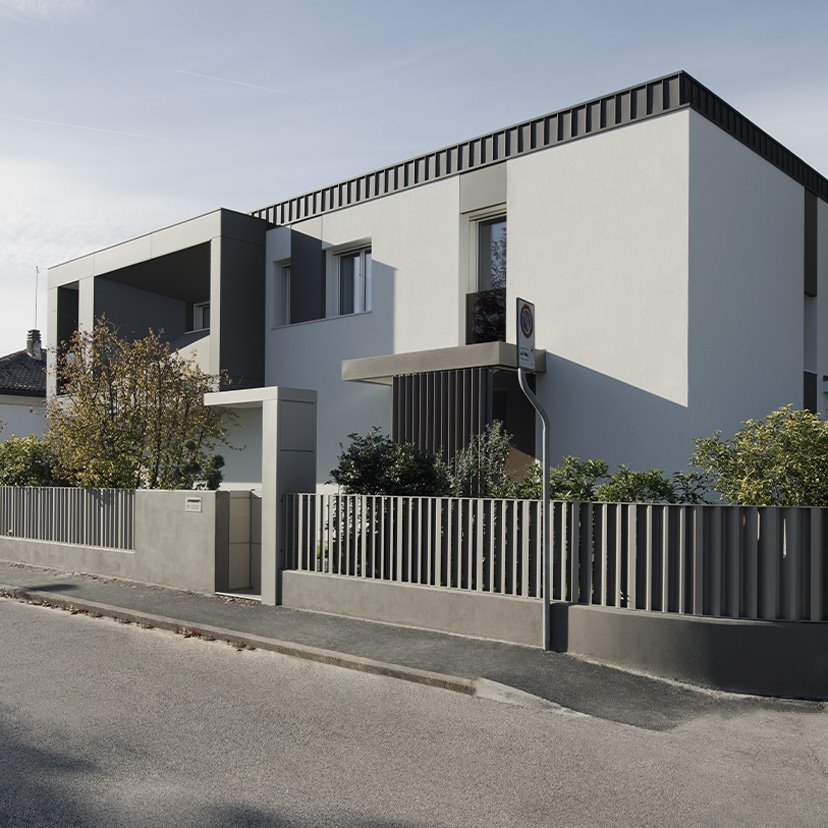 Neutral colours to enhance shapes.
Although the plan of the house appears simple, the geometric elements that rhythmically decorate the facade make it unique and distinctive. It's all due to the design by Studio Cinel Architetti (installed by Antonello Finiture), which makes measured and skilful use of the brise soleil's vertical lines, the perimeter fence and the flat roof, according to a matrix interrupted by a few right angles and the large framed window in sintered stone.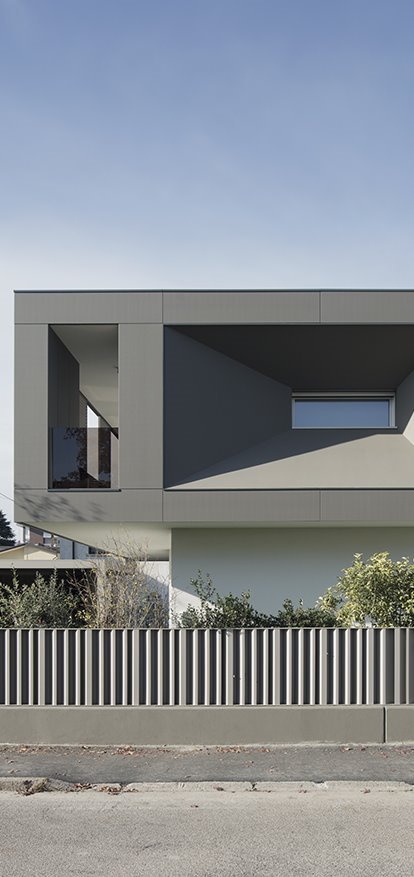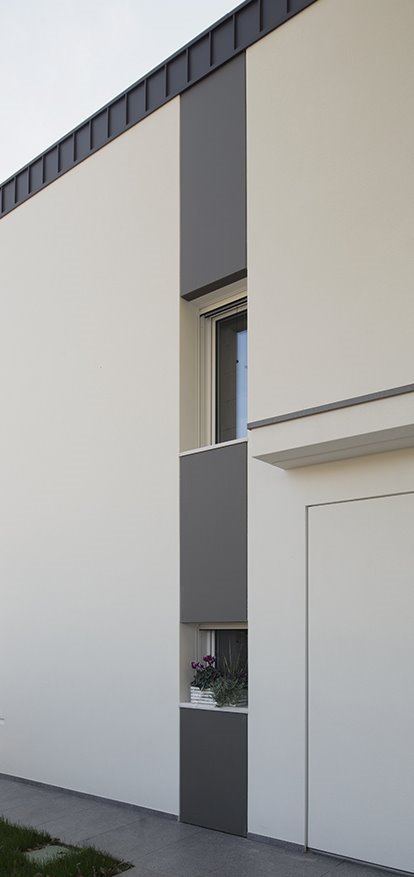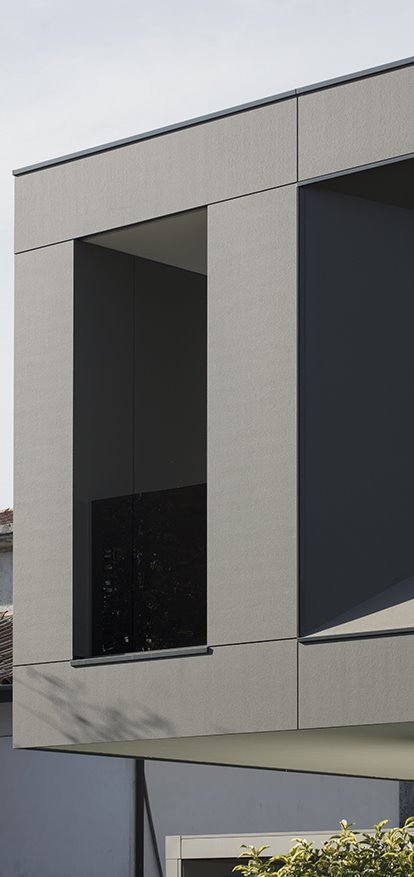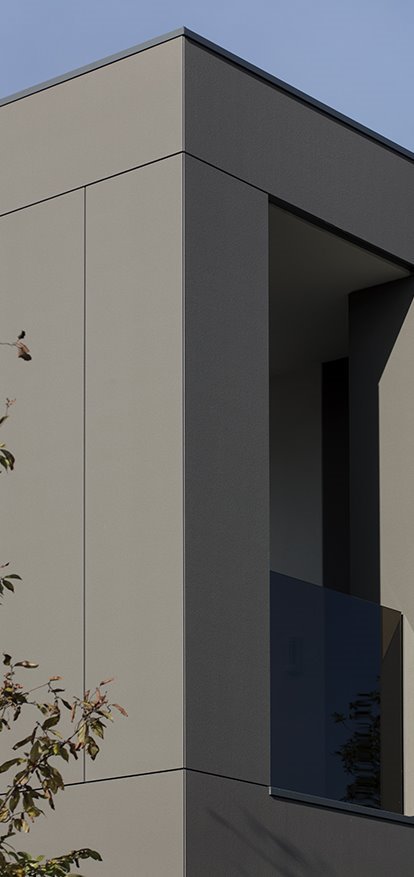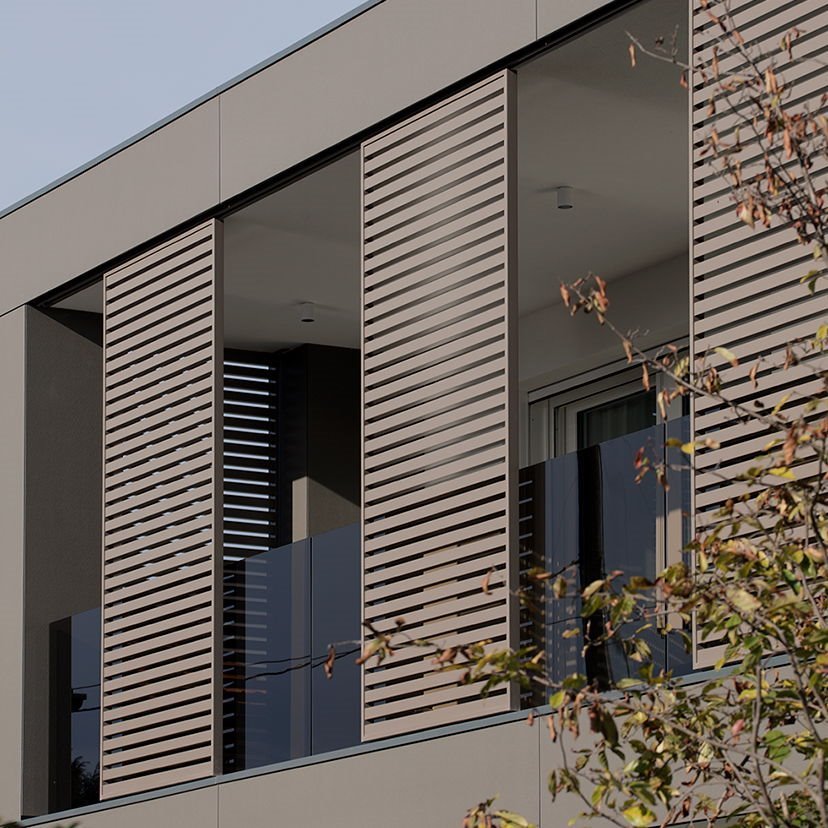 In every detail.
Even the joints of the Lapitec slabs – chosen in Terra Moca Vesuvio colour – become a decorative element in this project and accompany the imaginary lines drawn by the window profiles. The use of large size Lapitec slabs, up to 1540x3440 mm, was the inspiration for completing the ventilated facade down to the last detail.
Unique features.
Lapitec is a 100% natural material with unique technical performance. It is resistant to temperature changes, weathering, the effects of time, UV rays, and salt spray. Thanks to its non-porous surface, the material can be easily restored in the event of graffiti defacement.