Atelier C.
Quebec, Canada
A passive house in the Canadian woods.
Nestled among maple and fir trees in the Canadian province of Quebec, Atelier C is the home and studio of a creative couple – she a writer, he a musician photographer – which accommodates traditional living functionality combined with workshops that are seamlessly integrated into the space. The project designed by Nicholas Francoeur associates the diagonal and geometric features of the roof with the idea of an unconventional 'passive house', with unique touches of sustainability.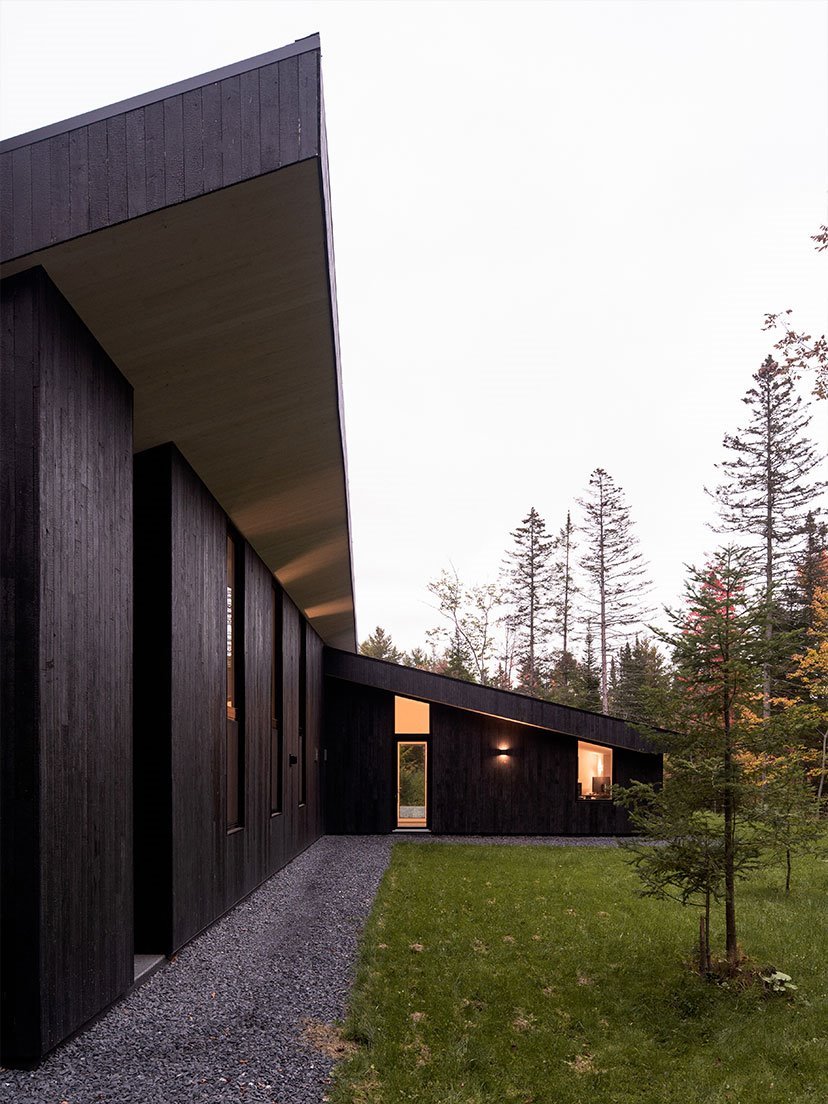 Natural and sustainable materials.
Atelier C has an L-shaped floor plan and an essential and pure envelope in its ventilated roof, clad in corrugated sheet metal with underside in oak. The facades are made of charred cedar wood strips that wrap around the volume, punctuated on the north side by narrow vertical glazed openings that seem to create a sort of contemporary and rigorous colonnade, while on the south front the windows are larger to allow natural light into the work spaces. The interiors, meanwhile, are fluidly structured and are light and bright, with the sole exception of the kitchen area which echoes the colour scheme of the envelope and features a top in Lapitec sintered stone, a mixture of 100% natural minerals with no resins, inks or petroleum derivatives, and silica free.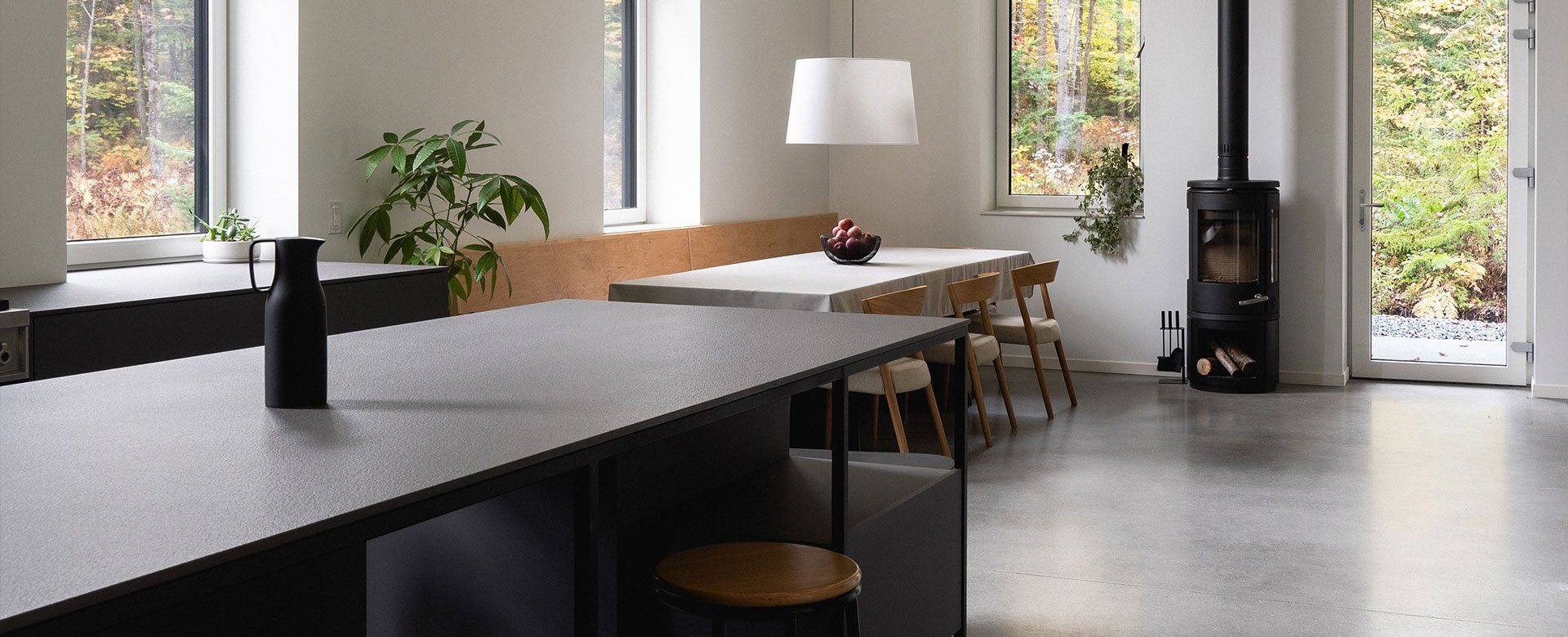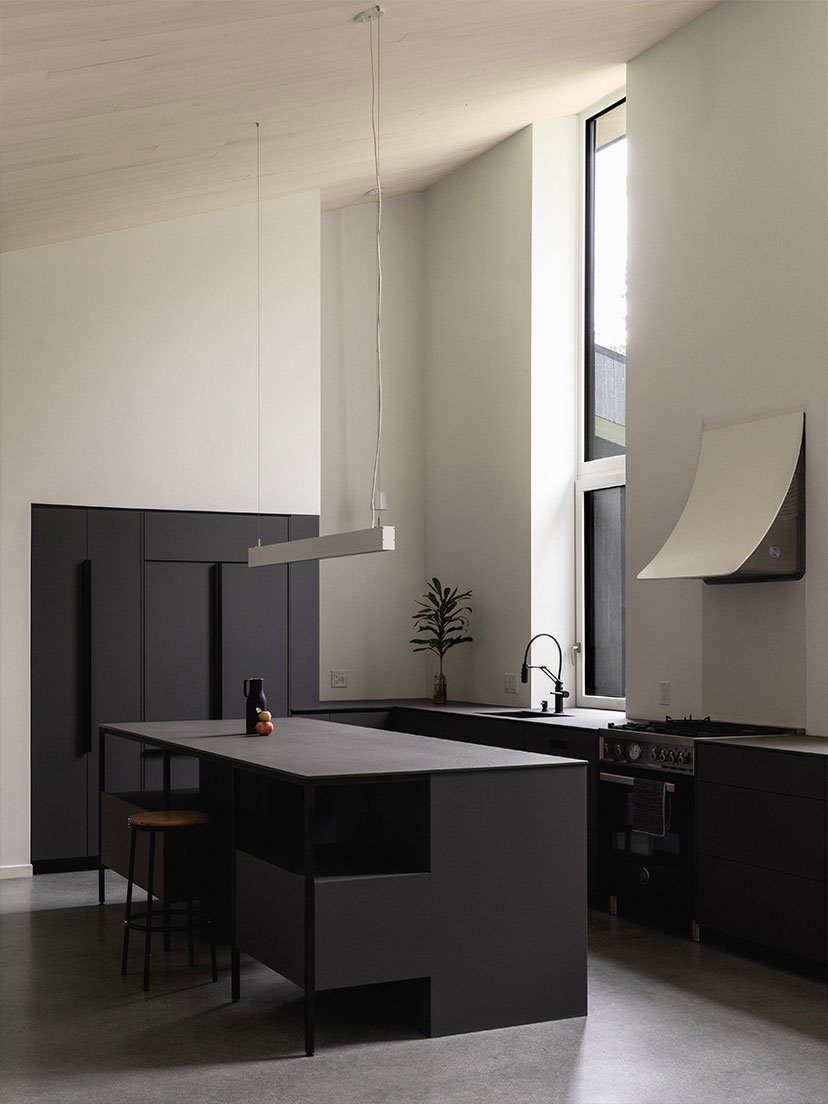 The kitchen island protagonist of the living space.
The kitchen area is the heart of the home and is designed as a large room where base and tall units are arranged on three sides, with a central island dedicated to food preparation and convivial moments. The front panels are made of dark lacquered wood while the top of the different areas is made entirely of Lapitec, in the Nero Antracite shade with Vesuvio finish and in the 12 mm thickness. The sintered stone has been processed and milled to place the washbasin, and thanks to its full-body composition it has the same colouring of the surface along the edge, free of digital prints and non-porous.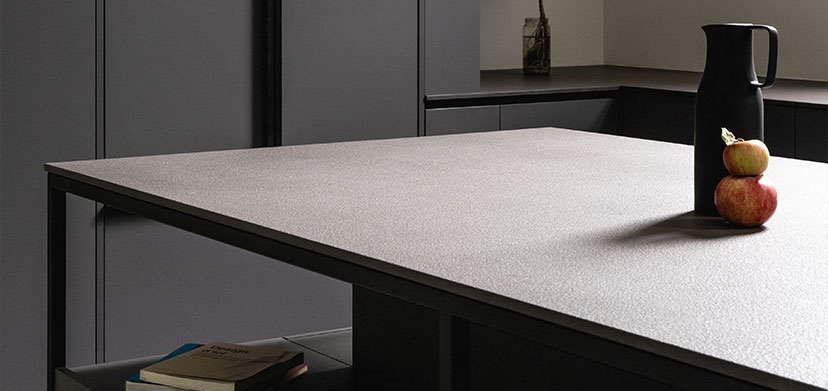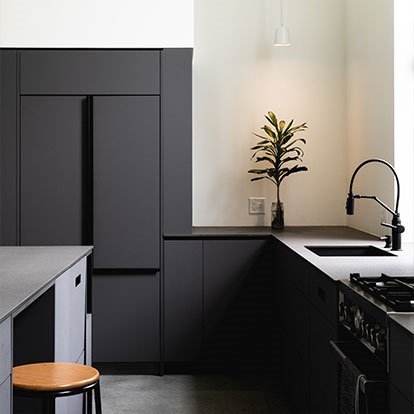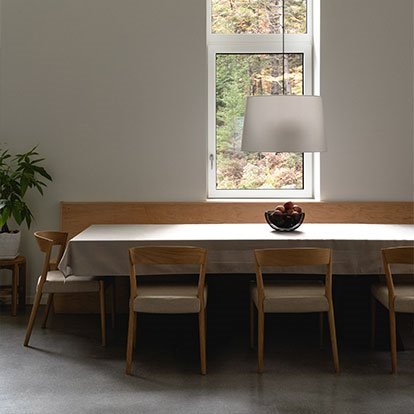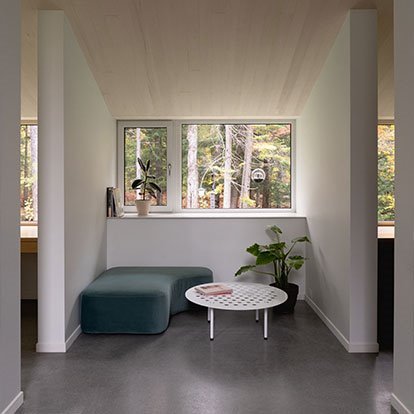 Maximum safety in the kitchen.
Other features of Lapitec include its inalterability and resistance to chemicals, shocks, scratches and UV rays. It does not absorb water or liquids, and prevents the build-up of dirt, mould and bacteria. Lapitec has the NSF/ANSI Std. 51 FOOD ZONE mark, which ensures its effectiveness in kitchen contexts.
Finishes
Vesuvio
Nero Antracite - Essenza Collection