East End Gateway - Pennsylvania Station
New York, United States
The new face of New York City is taking shape underground.
An extensive regeneration project is changing the face of Pennsylvania Station, the busiest train station in the western hemisphere, located in Manhattan beneath the famous Madison Square Garden.
East End Gateway, located at 33rd Street and 7th Avenue, is the station's new entrance. Designed by Skidmore, Owings & Merrill, it features clear signage and bright spaces, elevating the customer experience.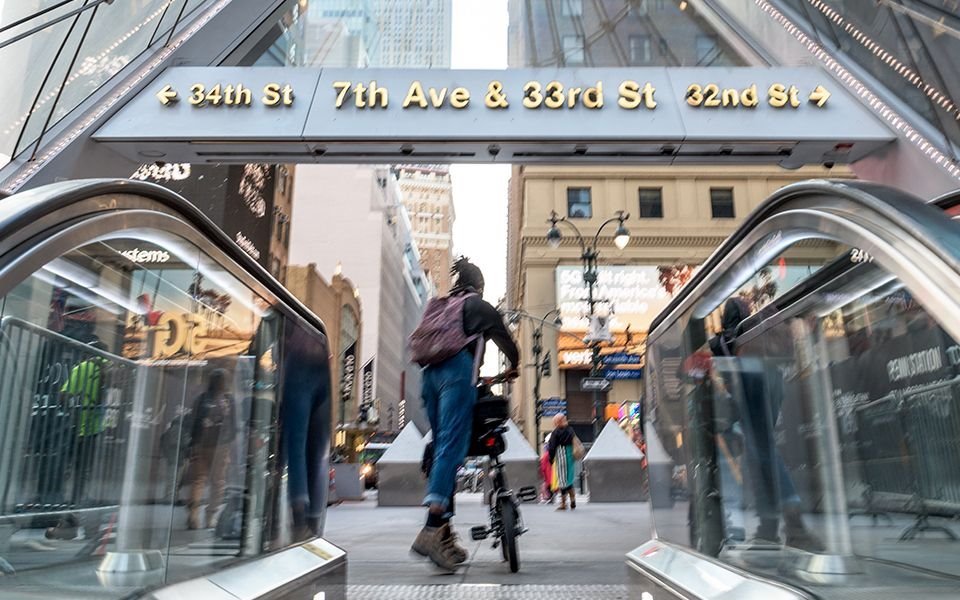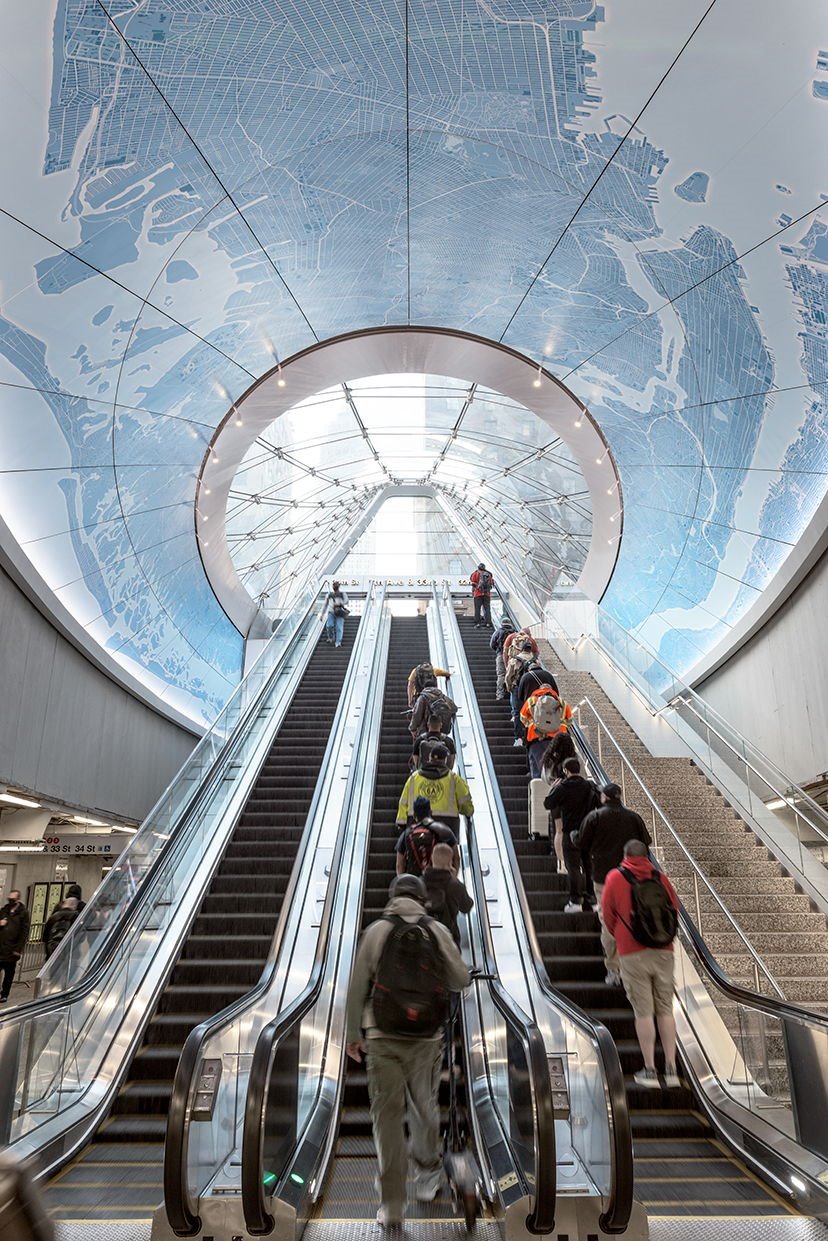 The contemporary future of East End Gateway.
Soft profiles and geometric lines, pervasive light colours and cool tones: East End Gateway is characterised by the overarching presence of natural light that filters through the glass and steel canopy covering the exit. The white walls, chosen to contrast with the tiled floor and lightened by the glass partition inserts, guide the gaze in an ascending movement from the escalator up to the modern skylight with its more fluid profile. A ceiling map of New York with tones of blue and white, the station entrance's only intentional decorative feature, visually embraces descending passengers before the extra clear glass sheet structure disappears.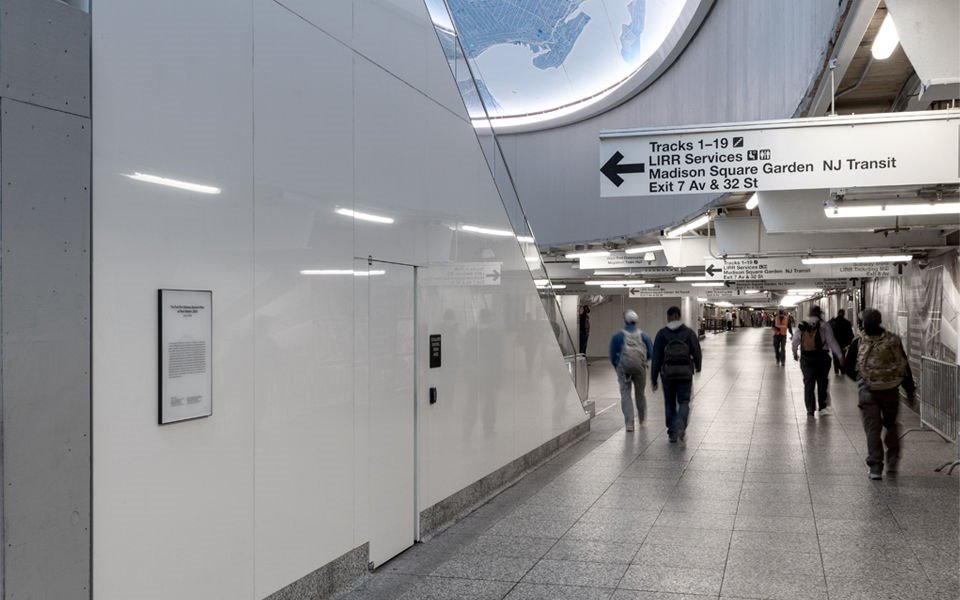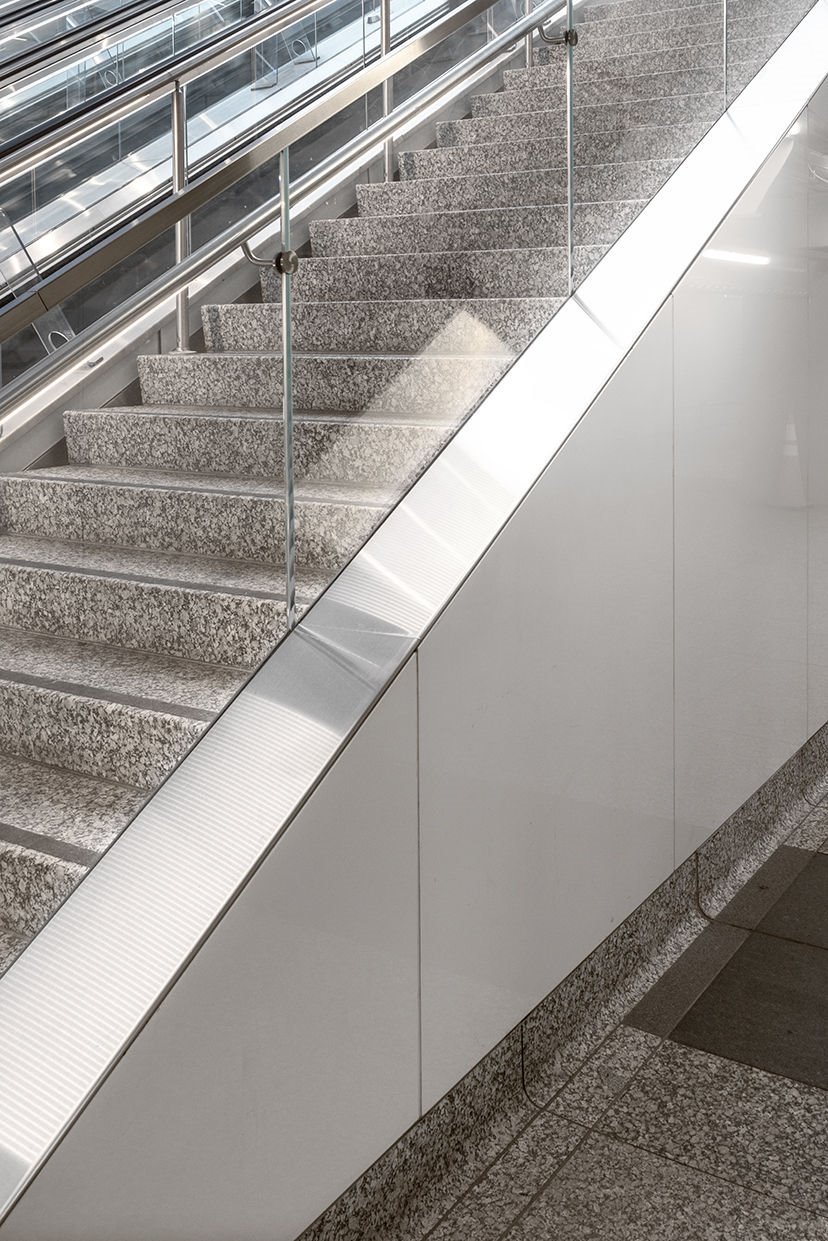 Material continuity for large surfaces.
In order to withstand the high number of visitors, estimated at over 650,000 per year, and the consequent wear and tear to which public places are subjected, all the vertical surfaces of the ventilated facades are in Lapitec sintered stone in the Bianco Assoluto Lux finish, giving the cladding greater brightness and luminosity. The slabs, used here in the 30 mm thickness, are also available in the large format of 3440 mm x 1540 mm.
The perfect characteristics for cladding in public places.
Ideal for use in architecture and interior design, in public or urban areas, Lapitec is a high performance and resistant stone for cladding thanks to its unique technical characteristics. The result of a production process currently covered by 25 patents, it is unaffected by chemicals, acids, bases, paints and temperature changes; it is resistant to fire, shocks, scratches and cuts, and does not fade from exposure to UV rays. Lastly, its non-porous surface prevents the proliferation of bacteria and fungi, making it an easy material to clean and sanitise - ideal for high traffic public areas.
Finishes
Lux
Bianco Assoluto - Essenza Collection