Arianna - Halupczok kitchen
Warsaw, Poland
A kitchen inspired by elegance.

This kitchen is called 'Arianna' and was presented at the 2019 edition of Warsaw Home. Designed by Halupczok, this kitchen aims to embody the concept of elegance throughout, using a sophisticated Grigio Cemento top.
Imperial charm.
This design mixes together aesthetics and functionality: an imperial style and sophisticated decorations are combined with high quality materials and top performance, in a room that simply has to unite beauty and convenience.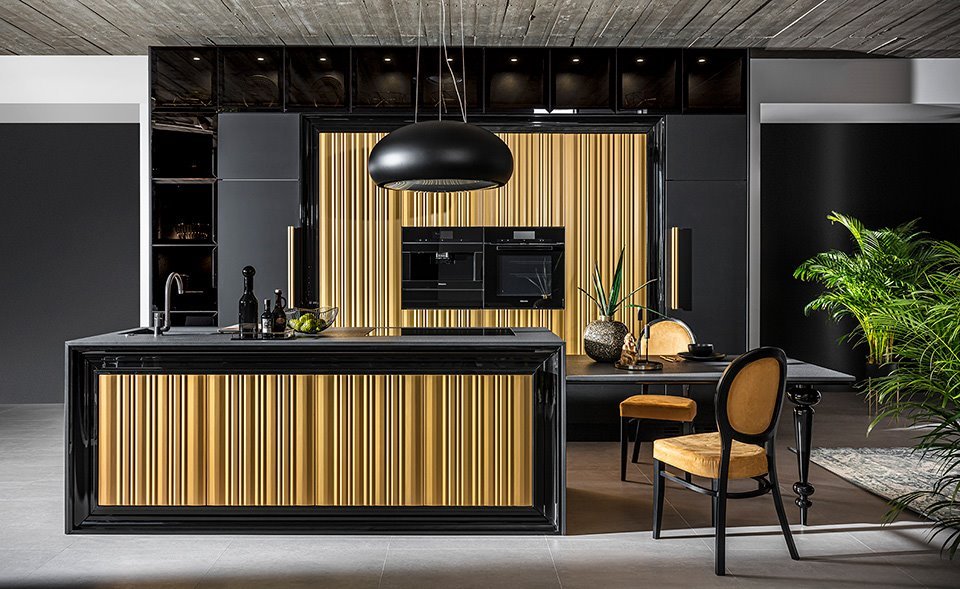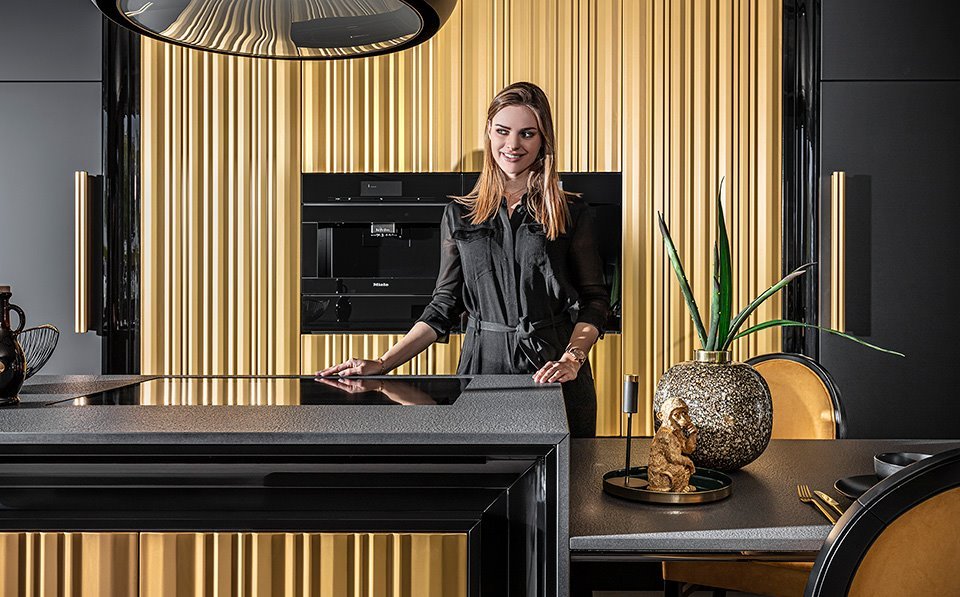 A natural sensation to the touch.
The Vesuvio finish was chosen to give the perfect finishing touch to this kitchen worktop, creating a natural, material and concrete feel for this room where the sense of touch plays a crucial role.
Finishes
Vesuvio
Grigio Cemento - Essenza Collection