Private home in Poland
Poland
Continuity of light.
This private home in Poland with an extremely simple design proves to be an excellent way of showcasing the characteristics of sintered stone, an innovative material that is suitable also for private projects such as this one.
Sophisticated and innovative horizontal cladding.
The XL slabs used for the interior flooring, measuring 3,000x1,500 mm, are able to withstand being walked on and general wear and tear as well as being scratch resistant, resolving two of the common problems involved with horizontal cladding: in fact, the surface of Lapitec sintered stone is completely non-porous and prevents dirt and bacteria from building up as well as being water repellent and resistant to a significant number of chemical agents.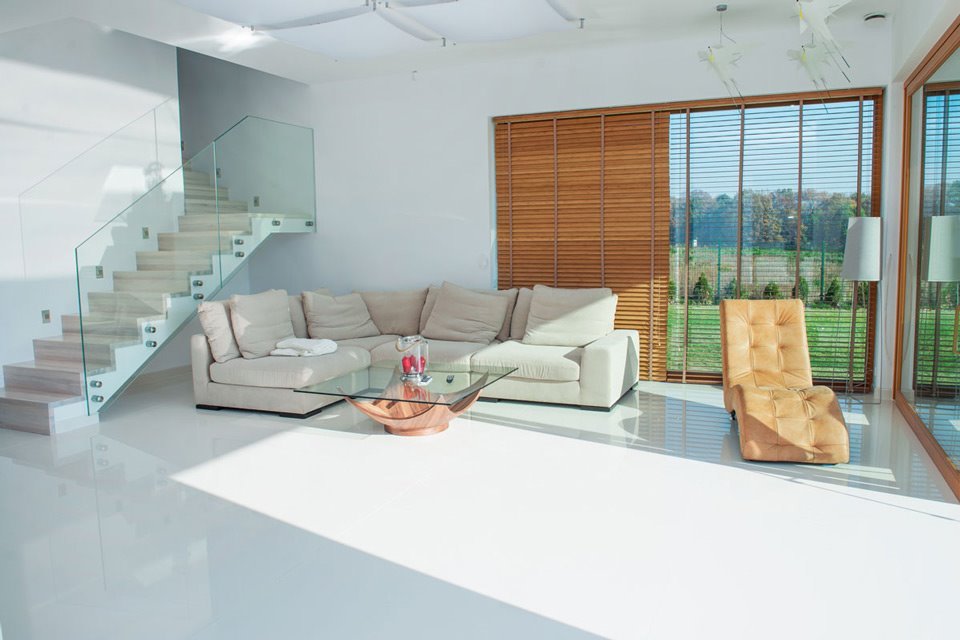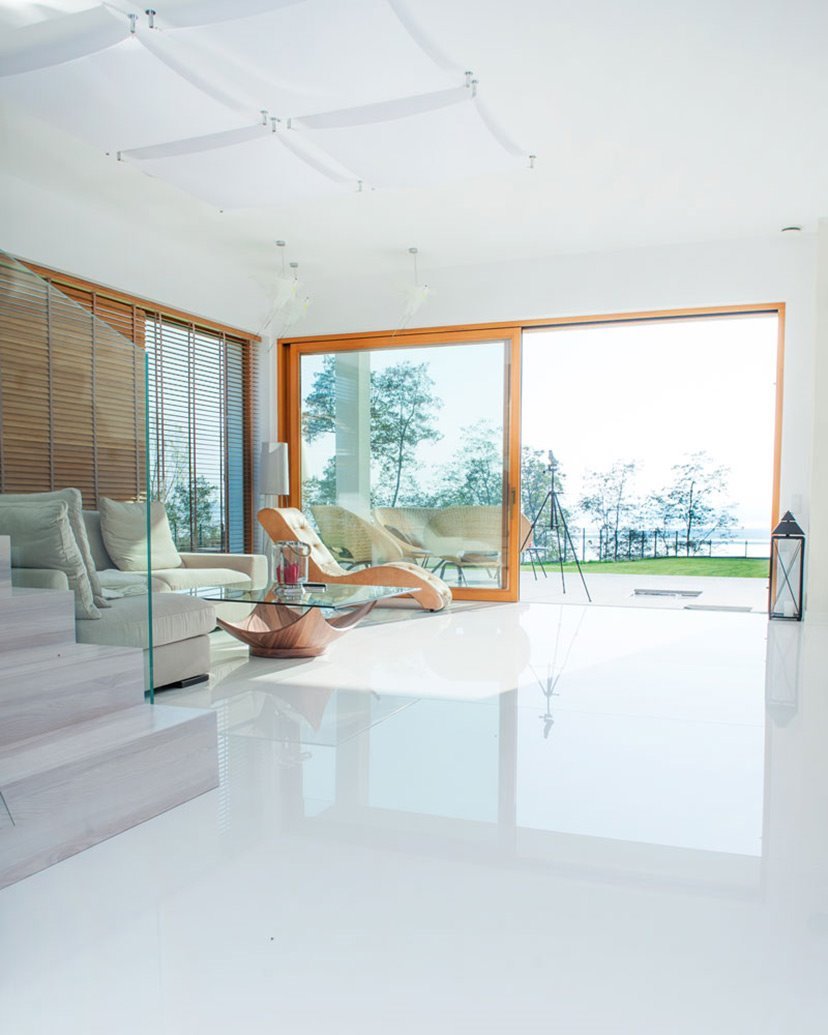 Bright rooms.
The colour Bianco Polare with a glossy Lux finish interacts with the intense natural light that floods into the house, making it appear more spacious; the result conveys an idea of tidiness and cleanliness. The large windows overlooking the courtyard also create a natural continuity between the indoors and outdoors.
Resistance and a wide range of finishes.
Lapitec can also be used as an outdoor paving solution because it is resistant to weather conditions and fluctuations in temperature, and can therefore be used both indoors and outdoors for projects (even for non-slip paving around a swimming pool), with its slabs featuring a single colour, but with varying degrees of coarseness.