Colantonio Mobili - private kitchen
Abruzzo, Italy
Natural essences creating a kitchen with a great visual impact.

A kitchen made from wood and Lapitec plays the leading role in this majestic private home, covering 3 stories and 600 m2, the interior and exterior of which have been completely renovated and transformed.
A room covered in wooden surfaces.
This large kitchen is situated on the top floor and features a fitted wall and central island that is home to the hob and sink.
Designed by architect Michele Mezzina, this kitchen sees natural essences playing the starring role: the island worktop is made from sintered stone, while all of the cladding on the fitted wall is made from gnarled oak, which stretches out onto the next wall forming an "L" shape. This panelling effect decorates a surface of more than 15 m2, which is home to significant technological appliances.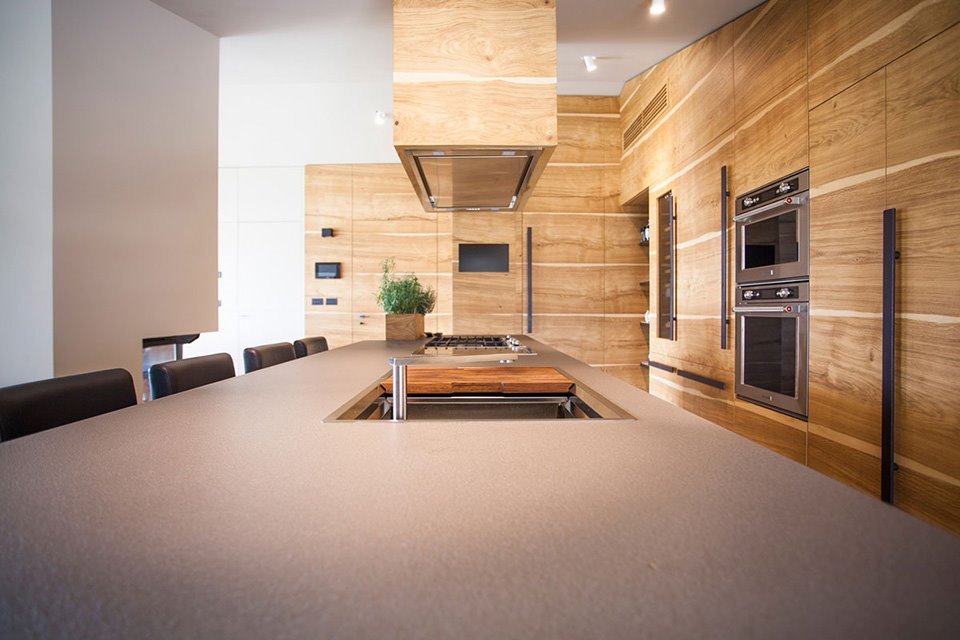 A Lapitec worktop.

In the centre of this kitchen, the Lapitec worktop, made with a single slab, really stands out. This compact and uniform surface, measuring 334x102 cm, is home to three burners and an induction hob on the one side and a built-in, flush sink on the other.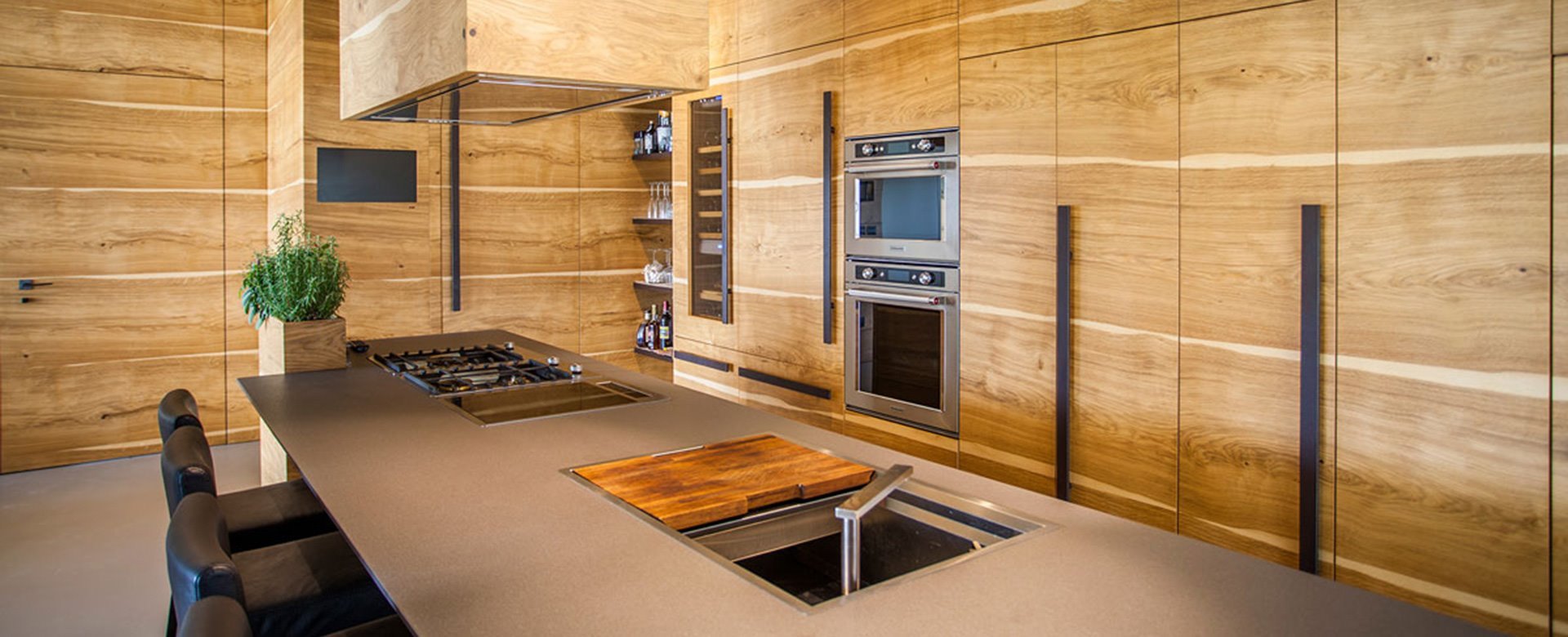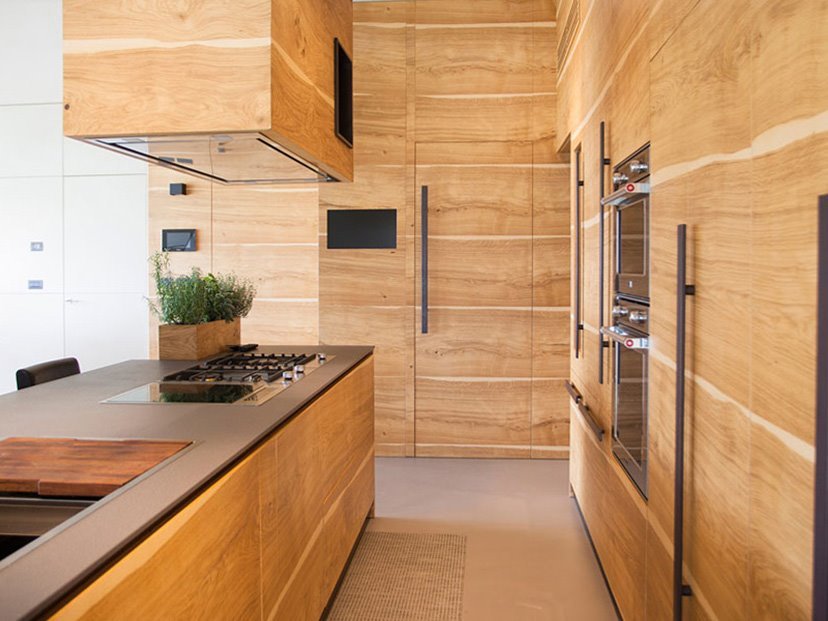 An extractor hood covered in oak is installed over the island.
Warm shades, textured cladding.
A 12 mm-thick Vesuvio finish was chosen for this project, thanks to its fine wrinkles that make it extremely natural to the touch.
Terra Ebano was the chosen colour, a warm shade that recalls the hues of the wood grain and harmoniously blends in with the colour of the kitchen handles, handmade from Corten. Lapitec was not only chosen for this project because of its natural texture, but also thanks to its technical characteristics: in fact, the slab is tough at the same time as being incredibly easy to work with, while the fact that it is stain-resistant and can withstand heat and acids make Lapitec a very versatile and functional surface.
Finishes
Vesuvio
Terra Ebano - Essenza Collection