Black House
Kaunas, Lithuania
Living immersed in nature.
A housing project nestled in the heart of a green environment, where the architecture and interior design are intricately connected, featuring abundant use of natural materials and creating warm and intimate living spaces.
Architectural harmony.
Situated along the coast of the Nevėžis River in Lithuania, Black House stands out with its unconventional and dynamic appearance, comprised of irregular blocks that seamlessly blend into the surrounding natural landscape, thanks to the choice of materials and design of the green areas, such as wooden piers on different levels, cobblestone paths, boxwoods, and even an artificial pond.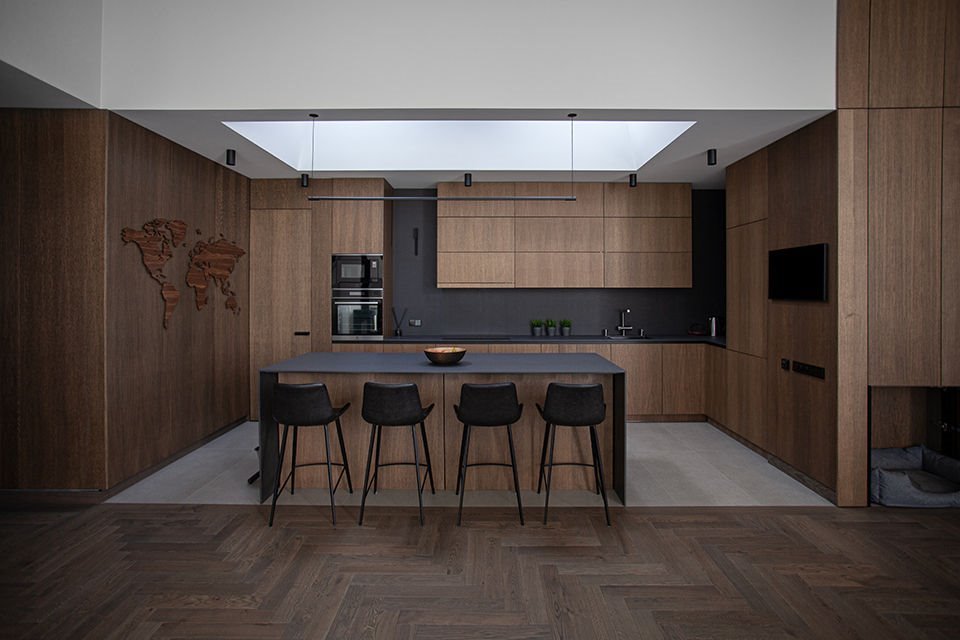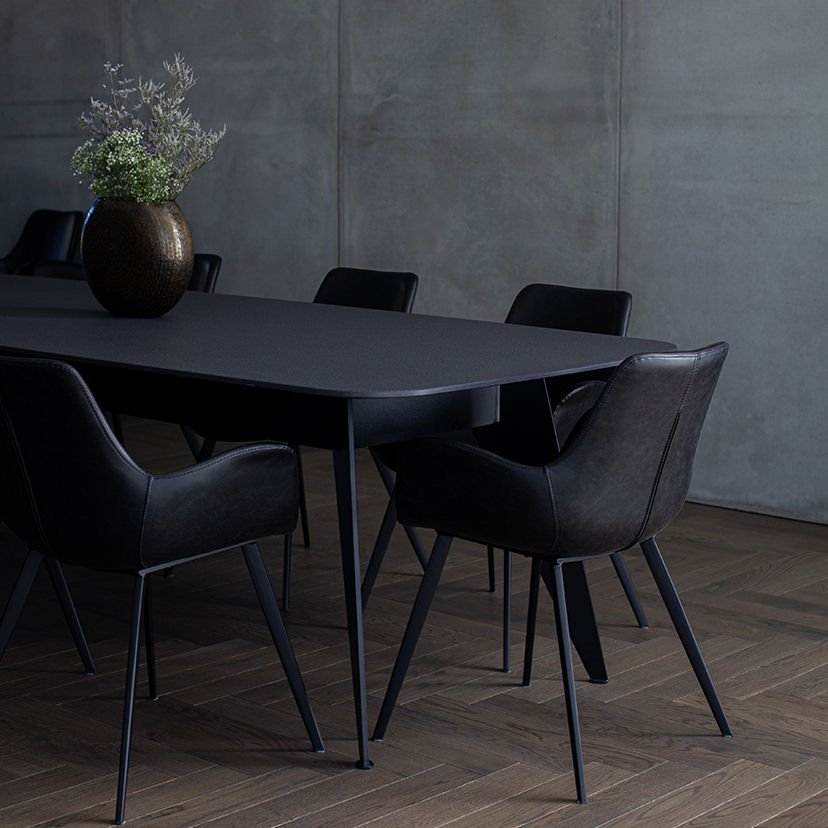 Airy yet cosy interior.
Spread across a single floor, the interior design, crafted by Nebrau.com, revolves around large spaces strongly connected with the outdoors by large windows, but still with an inviting and cosy appeal. The colours and materials used echo those of the architecture, featuring earthy tones of browns, greys and greens, creating the impression of entering a subterranean dwelling. In areas where traditional windows were not feasible, large skylights enhance the theatrical aesthetics of the space.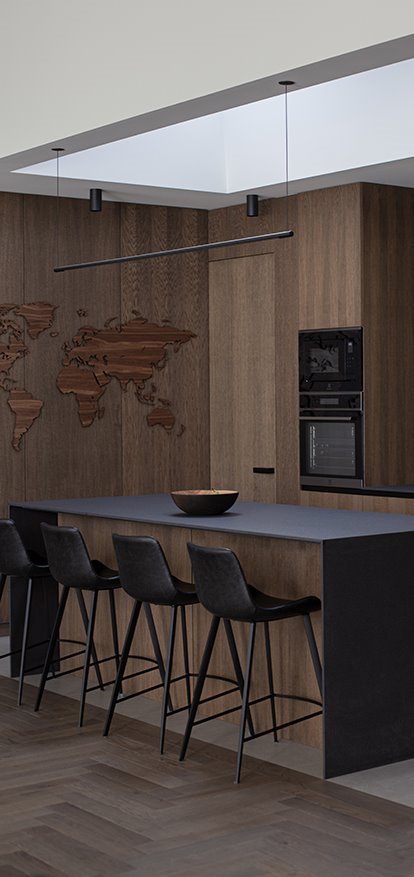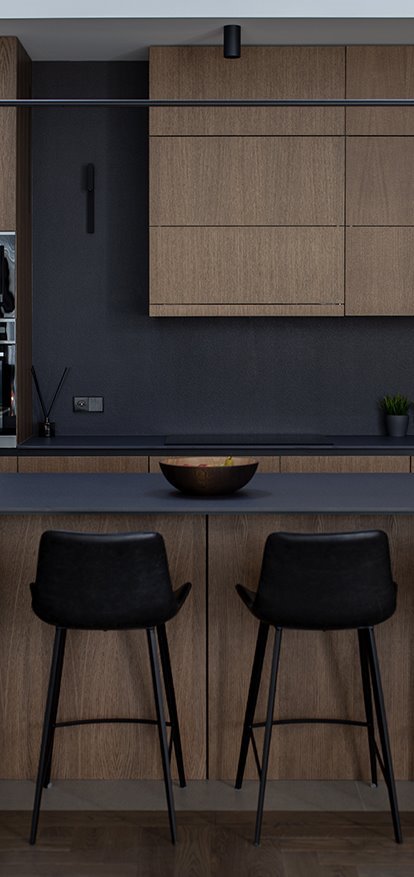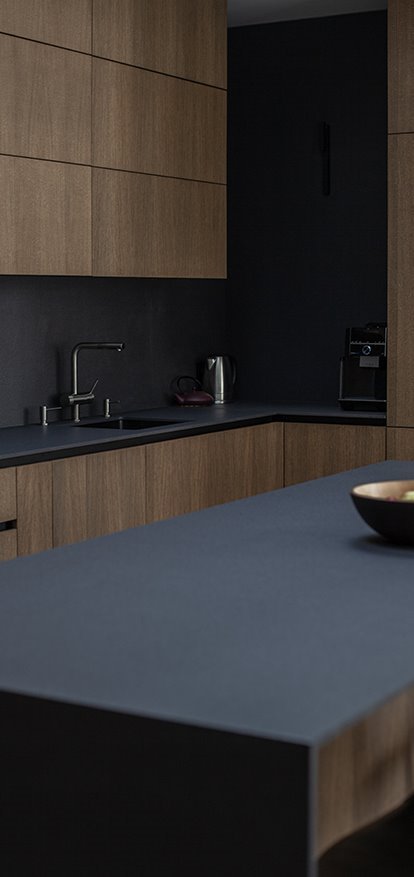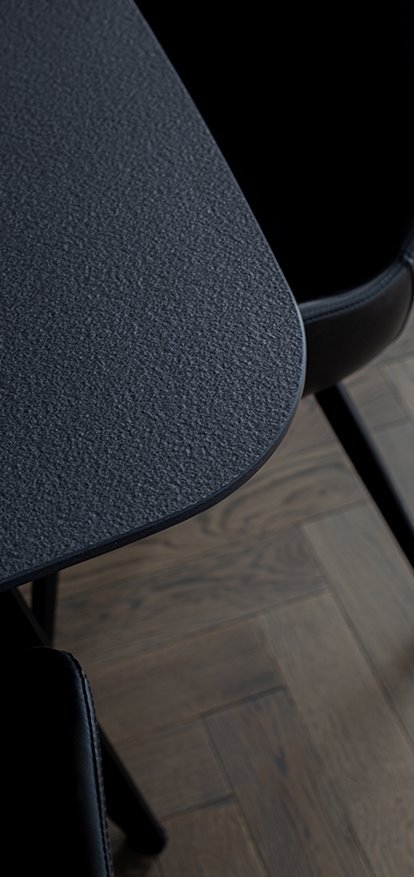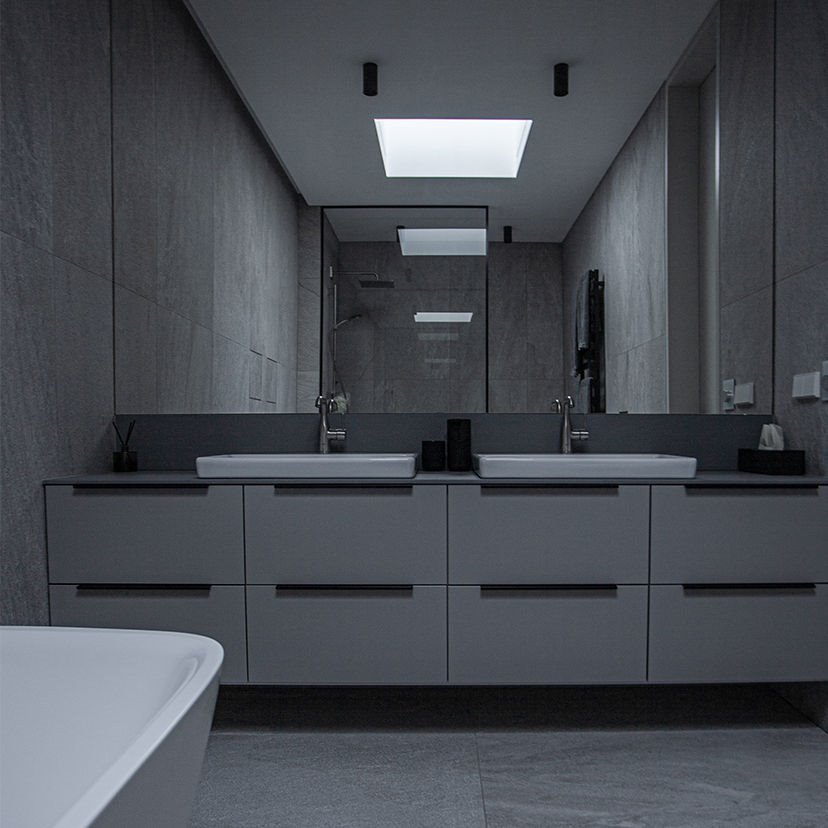 Sintered stone as a unifying element.
Lapitec, used in various forms throughout the project, acts as a visual link that ties the different areas of the house together. The Nero Antracite Vesuvio version of Lapitec, with its full-bodied and rough texture, finds application in the kitchen and dining area, adorning the kitchen top, wall module, central island, and the top of a large dining table. In the Grigio Cemento Vesuvio version, Lapitec was used for crafting bathroom accessories, capitalising on its hygienic and easy-to-clean properties, as well as its resistance to chemicals and limescale.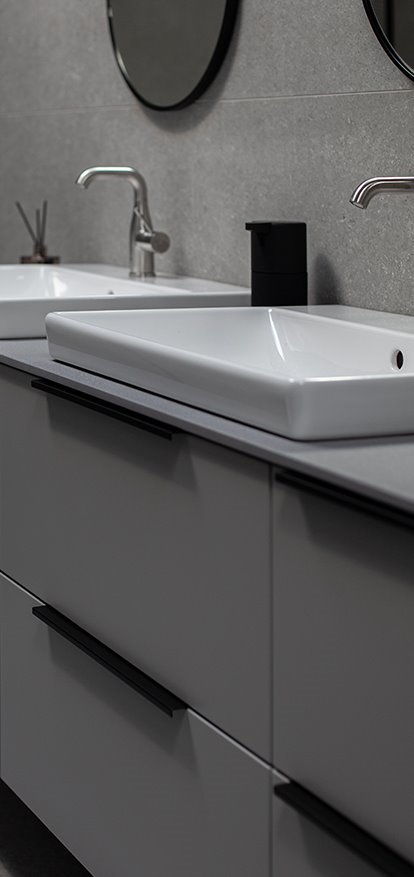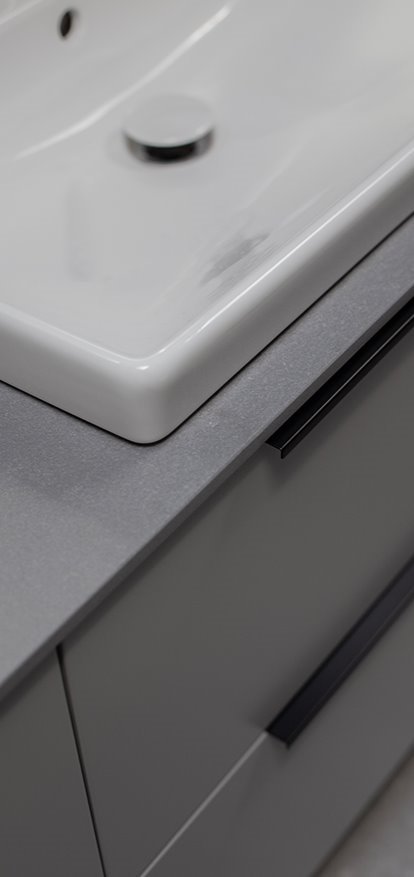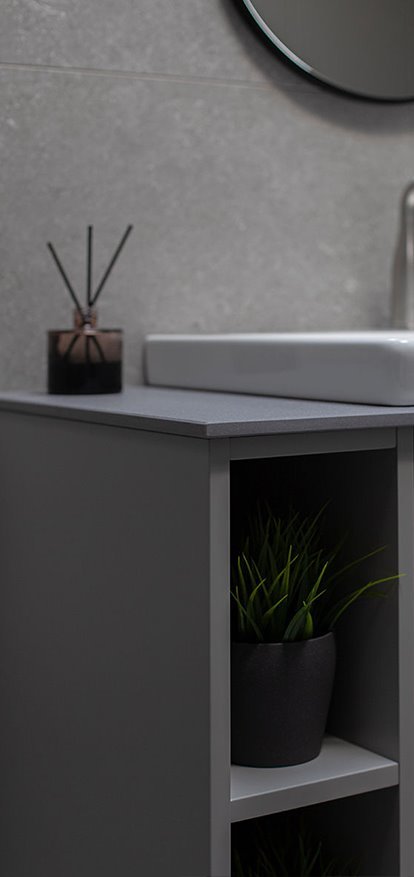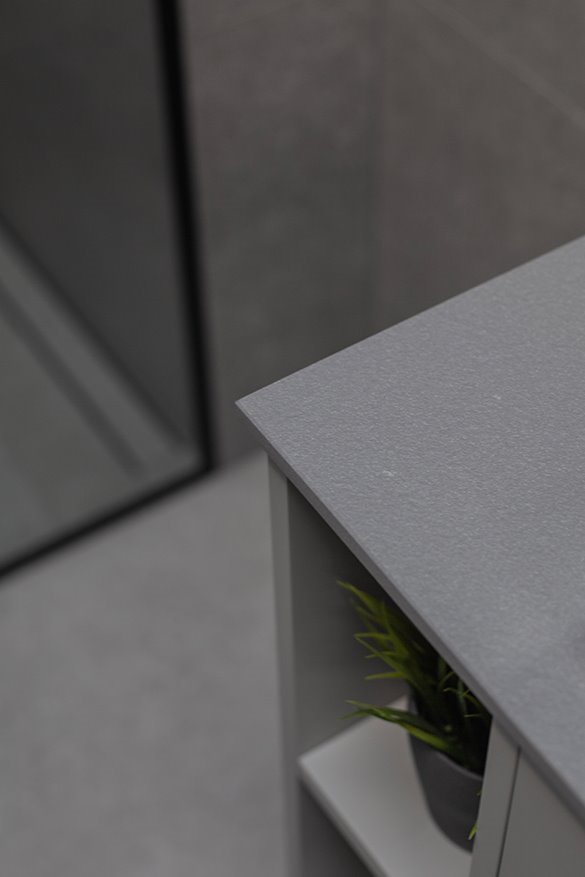 No joint marks.
The availability of Lapitec in large XXL slabs enabled the creation of visually seamless and monolithic furniture with no visible joints.
Applications
Kitchen
Bathroom
Finishes
Vesuvio
Grigio Cemento - Essenza Collection

Vesuvio
Nero Antracite - Essenza Collection