POOL CLADDING
A warm and timeless surface, a modern and technological evolution of what nature has to offer: Lapitec slabs, a 100% blend of natural minerals, are perfect for the interior and exterior cladding of indoor and outdoor swimming pools. The availability of multiple friction coefficients (up to R13) and XXL slabs over three metres in length, as well as the ease of processing and numerous finishes, make Lapitec an excellent solution for outdoor paving, steps, edges and pools, even underwater.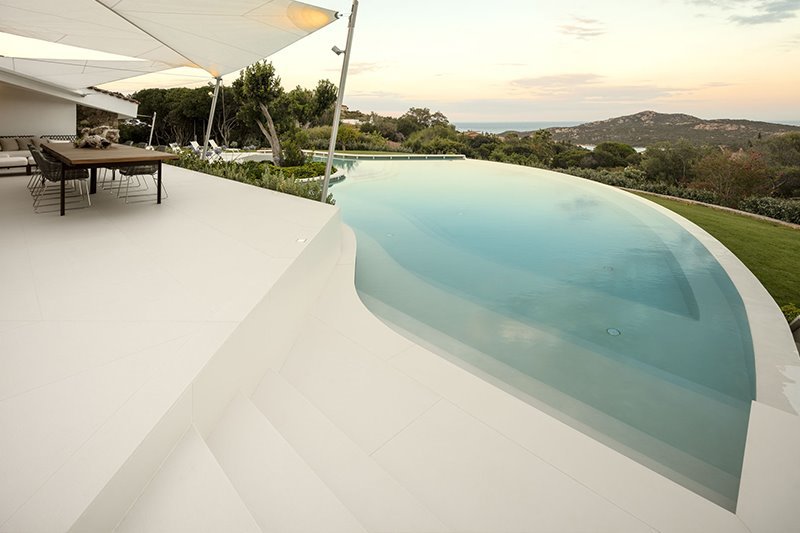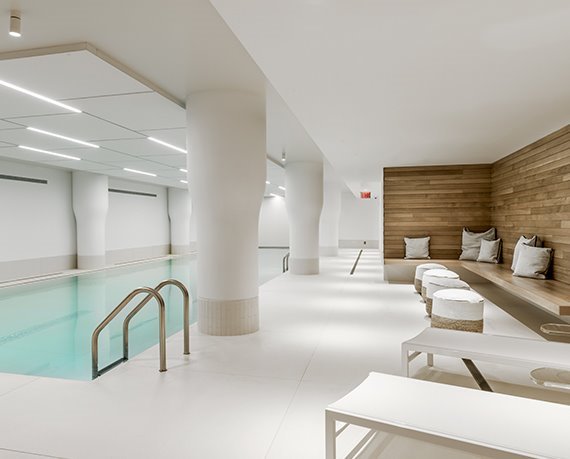 A composition that can withstand anything.
Thanks to its completely pore-free surface, Lapitec is in every respect a water-resistant and non-absorbent material, ideal even underwater and in contact with salt water. It prevents mould growth and the proliferation of bacteria, and is very easy to clean. In addition to these characteristics, it is highly resistant not only to the natural effects of time, atmospheric agents, temperatures and UV rays, but also to chlorine and products used for swimming pool system maintenance.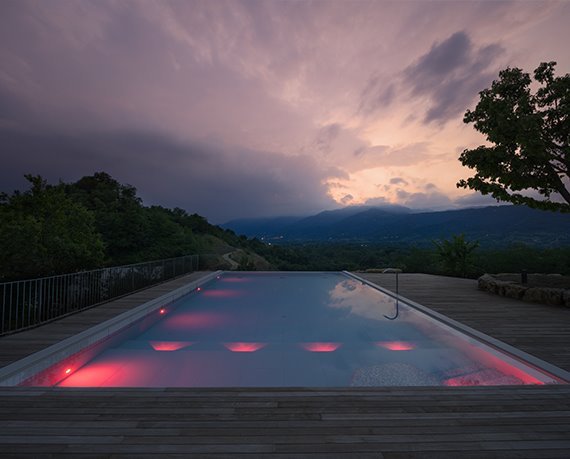 Design for every part of the pool.
Like natural stone, Lapitec can be easily worked to create incisions, cuts or holes for the insertion of lighting fixtures, vents and other installations. The possibility of working on the material to create different types of edges (straight, mitered, bullnose, etc). facilitates the design of the pool, which can therefore have different types of edges, walkways, steps or underwater seats.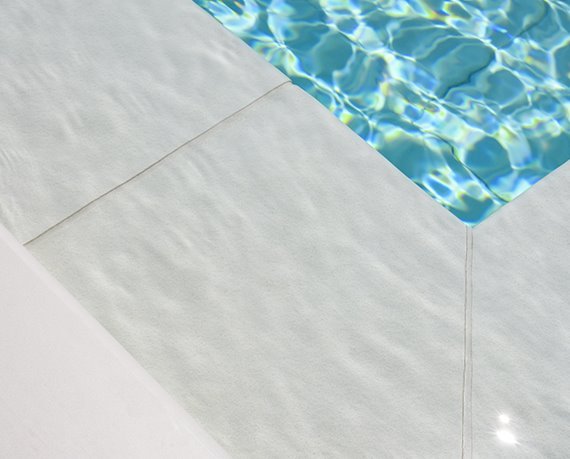 Maximum grip, maximum safety.
Lapitec is a flooring material that guarantees friction and maximum slip resistance. The Lithos, Vesuvio, Dune and Arena surface textures, available in almost all catalogue colours, offer not only a unique tactile experience, but also different friction coefficients in accordance with the DIN 51130 standard, up to a maximum grade of R13 (Arena). In all cases, Lapitec maintains its characteristic non-porous surface, with the consequent benefits.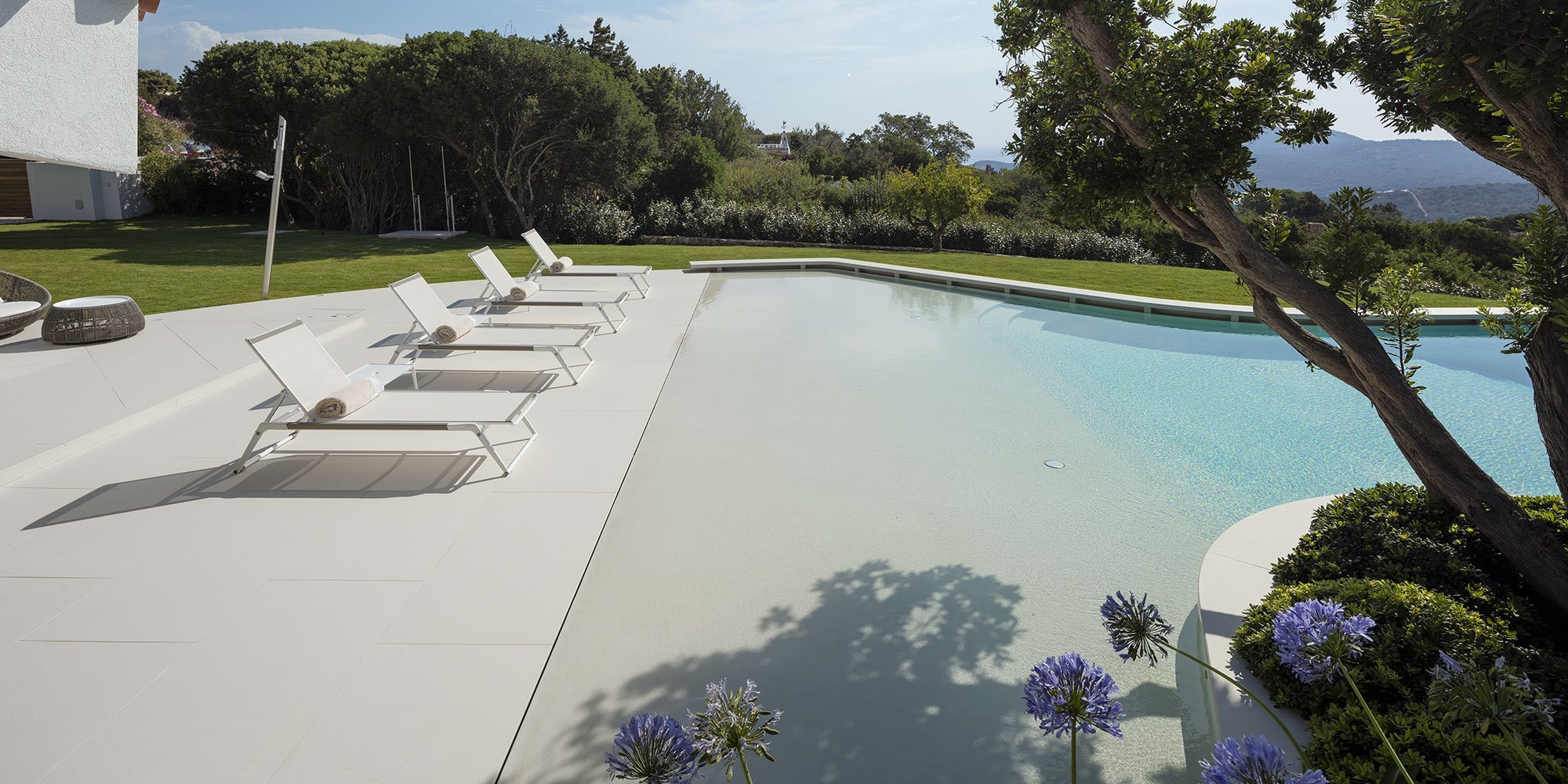 CHARACTERISTICS
that make Lapitec ideal for swimming pools and slip coefficients
Chlorine-resistant
Resistant to water treatments
Inhospitable to fungi, mould and bacteria
Perfect even underwater
Lithos R10
Vesuvio R10
Dune R10
Arena R13
Pool & Spa _ CHECK OUT OTHER applications