Outdoor kitchen in Cosenza
Cosenza, Italy
A simple, straightforward and functional look.
Lapitec sintered stone was chosen to create a modern outdoor kitchen designed by Sfera Otto Design Project, the shape and aesthetics of which blend in with the rest of the home, overlooking the Tyrrhenian Sea. A unique location that provides the backdrop to this fantastic piece of work created through partnership.
Elegance and functionality at your fingertips.
This kitchen has a built-in sink, a Filotop hob and a number of drawers and refrigerated compartments, all made entirely from Lapitec. The result is a simple and straightforward look that focuses on functionality without showing it. In fact, Lapitec provides a versatile solution in terms of how easy it is to work with, offering intrinsic and natural material elegance that makes this outdoor kitchen a real gem of a modern furnishing solution.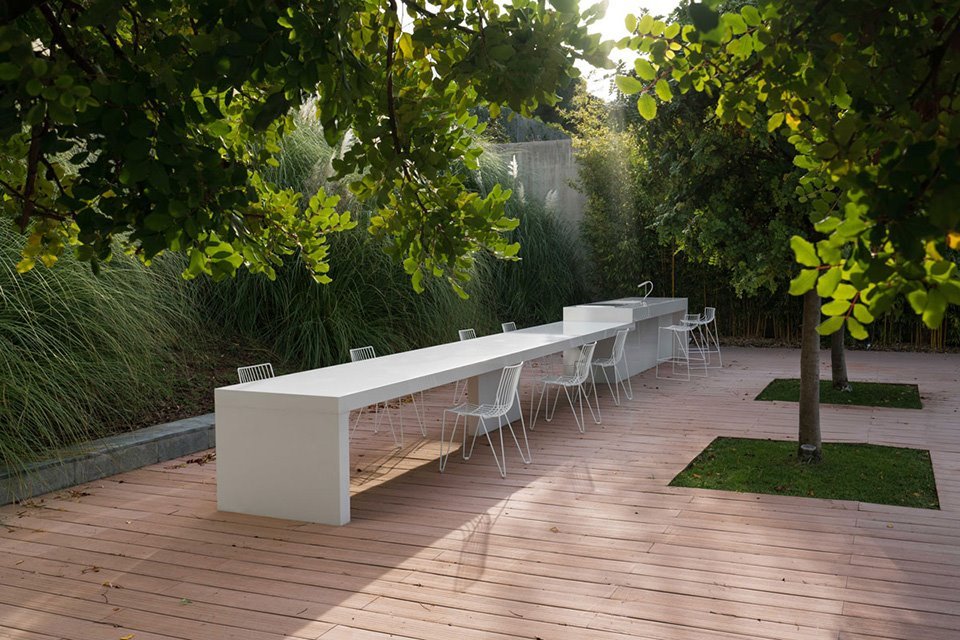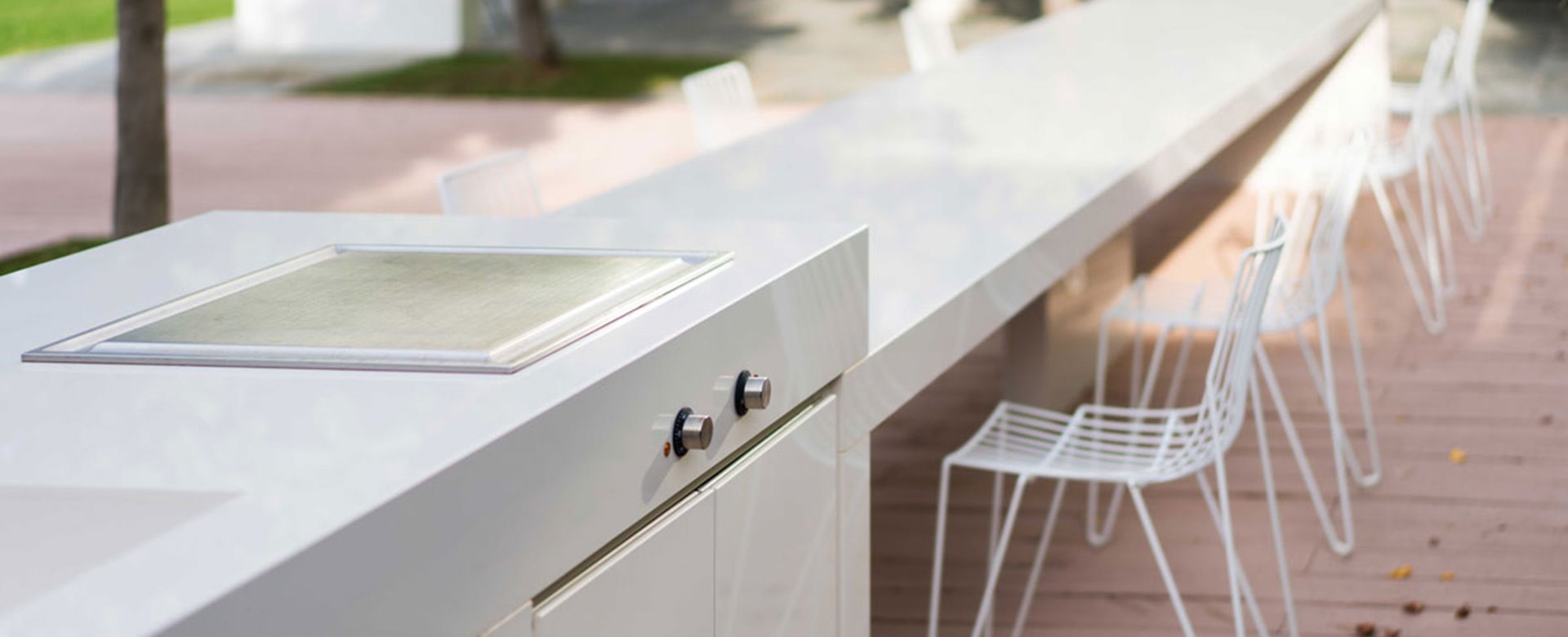 The Lux finish for a unique outdoor kitchen.
The Bianco Polare colour with Lux finish was chosen to completely cover this outdoor kitchen - both the top and the doors - as well as the large table attached to the side of the kitchen, extending nine metres out into the large garden.
The result is a high-impact design that gives majestically large dimensions a light look thanks to the chosen colour.
Finishes
Lux
Bianco Polare - Essenza Collection
Next Project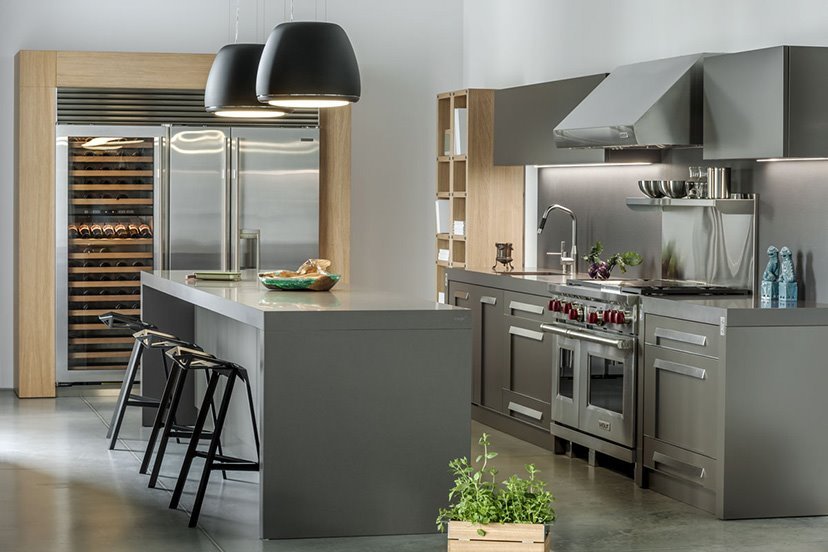 NY - Zajc kitchen
Poznan, Poland