Basin private swimming pool
Moscow, Russia
Whiter than white, like snow.
An interior design based on formal lines, clear surfaces and large, bright spaces, where large windows overlooking the park garden almost eliminate the dividing lines between indoor and outdoor. The result is a neutral environment, made absolute white by the extensive use of Lapitec, a tribute to the snow typical of the Moscow climate.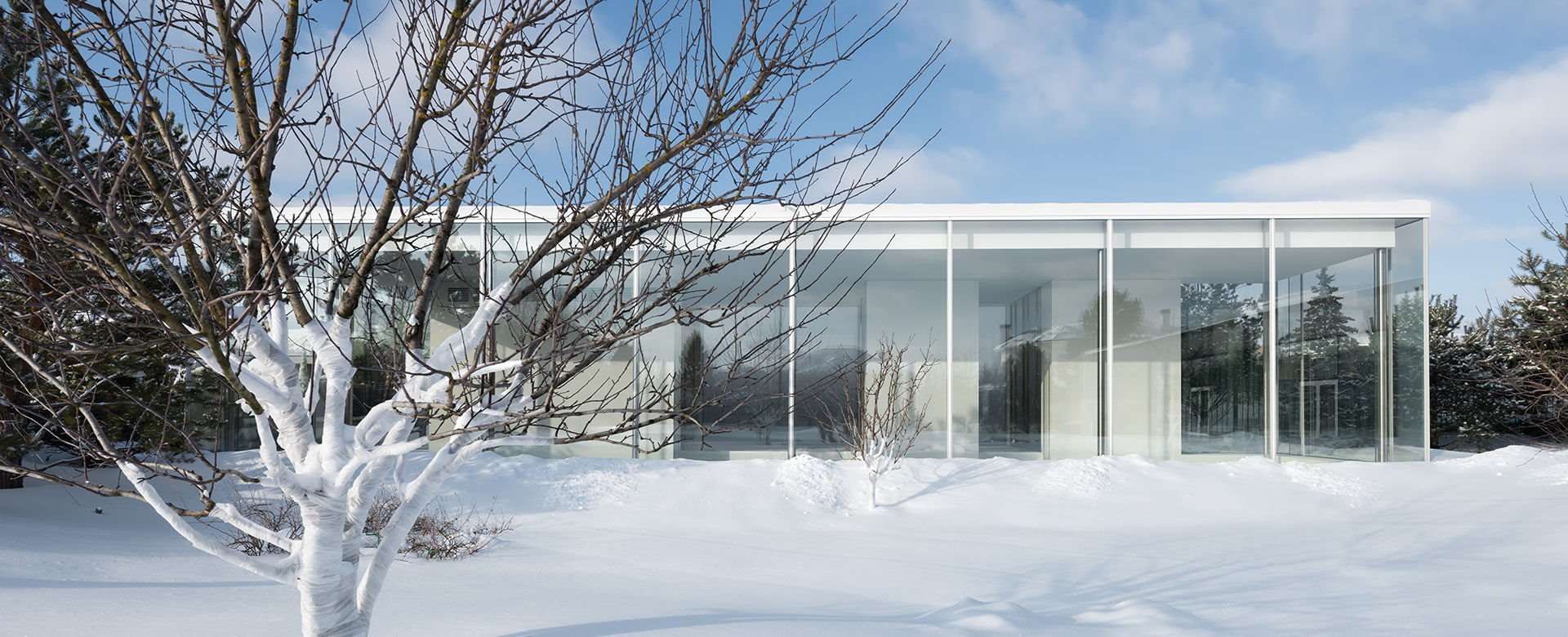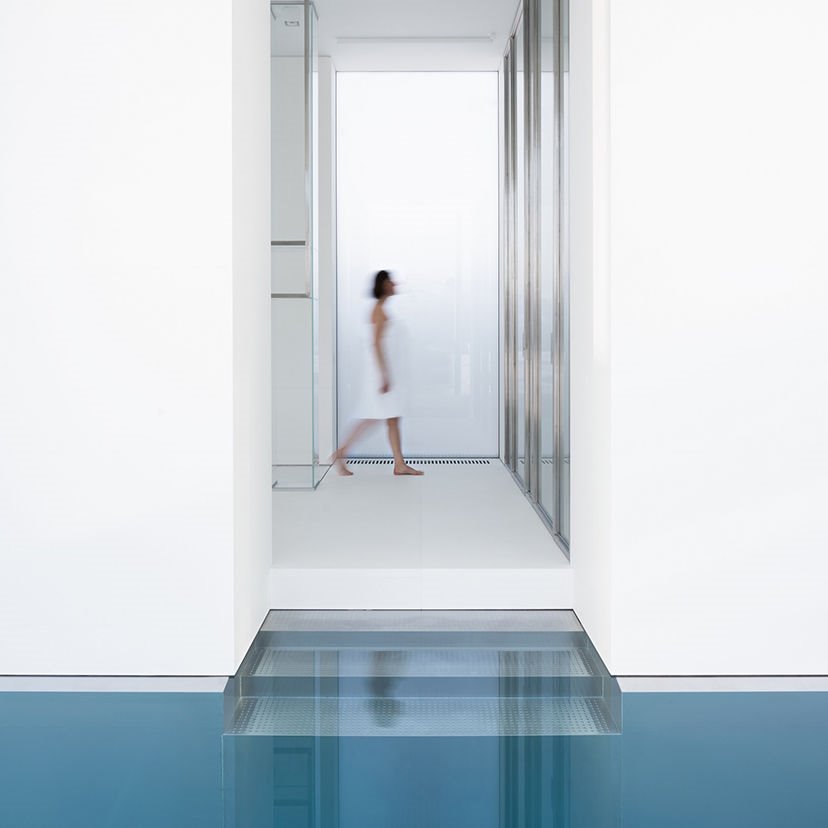 Where pool and spa meet.
In this project by Blockstudio, the swimming pool and private spa area merge thanks to the use of Lapitec for all horizontal and vertical surfaces. The maxi slabs, thanks to the almost total absence of joints, accentuate the width of the passages and the airiness of every corner. To ensure easy and safe passage from one room to another, the choice fell on Lapitec Bianco Assoluto in the 12 mm thickness and Lithos finish, with a strongly accentuated material roughness that gives it an anti-slip rating of R10. Despite this, the material remains non-porous on the surface and is therefore inhospitable to fungi, mould, bacteria and dirt.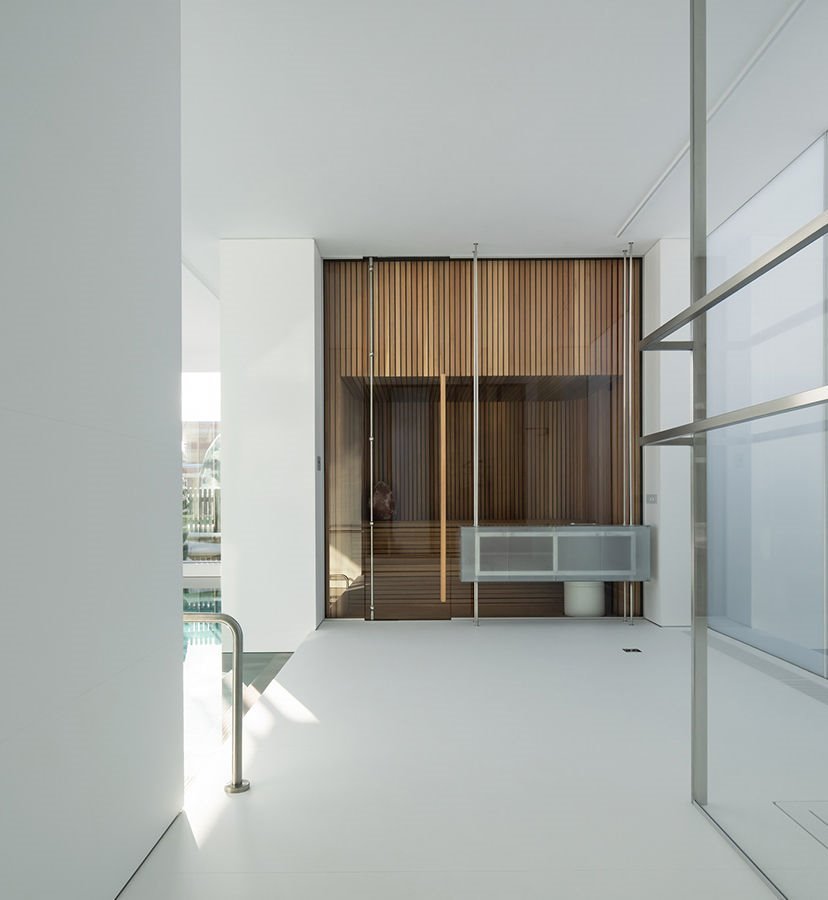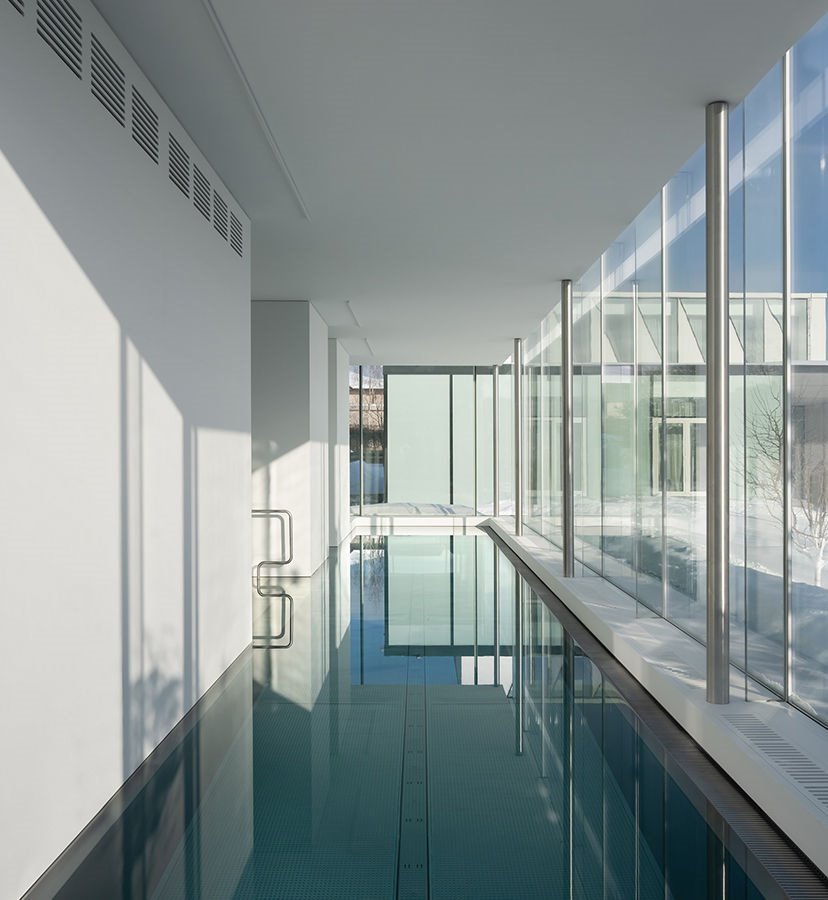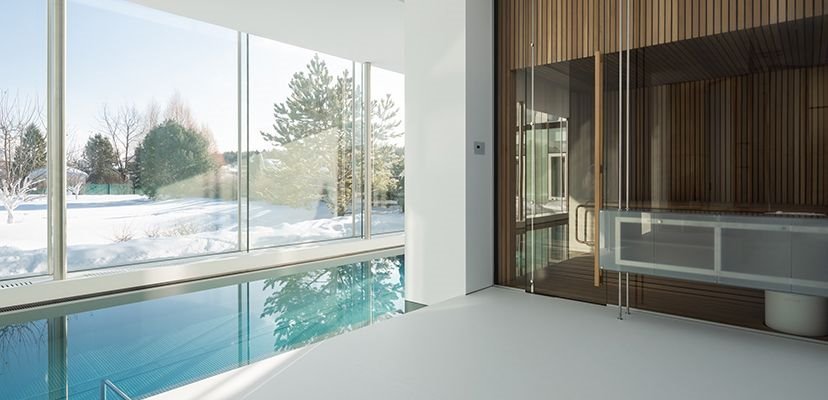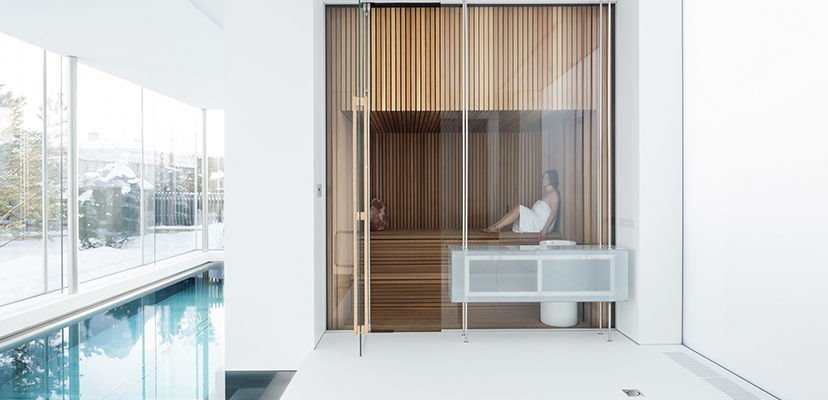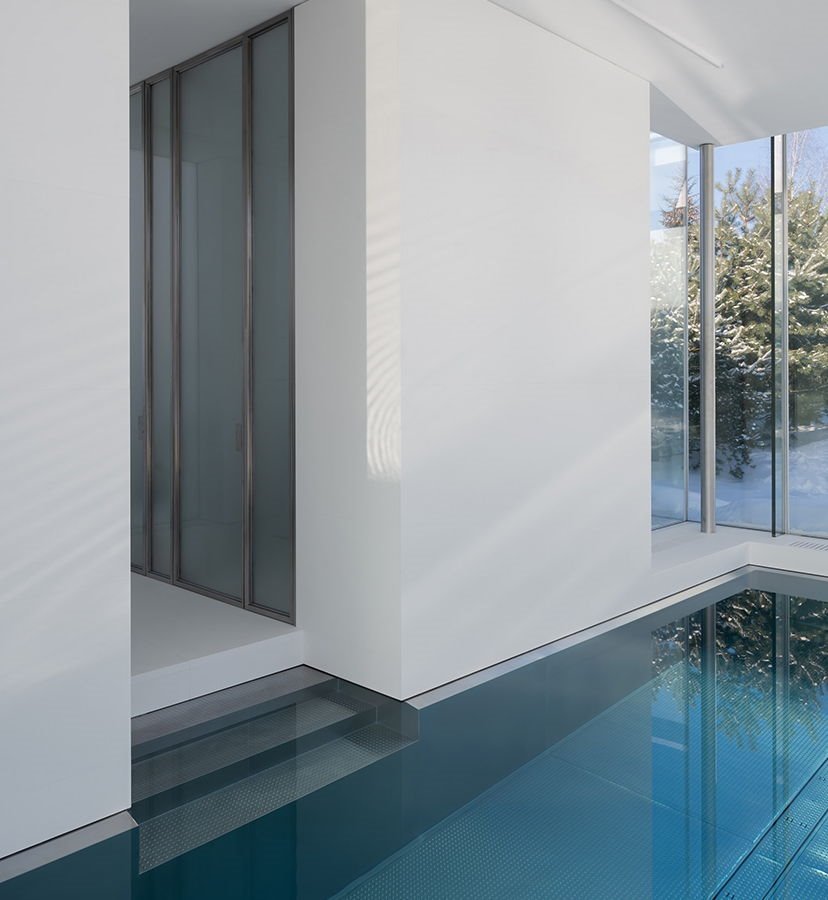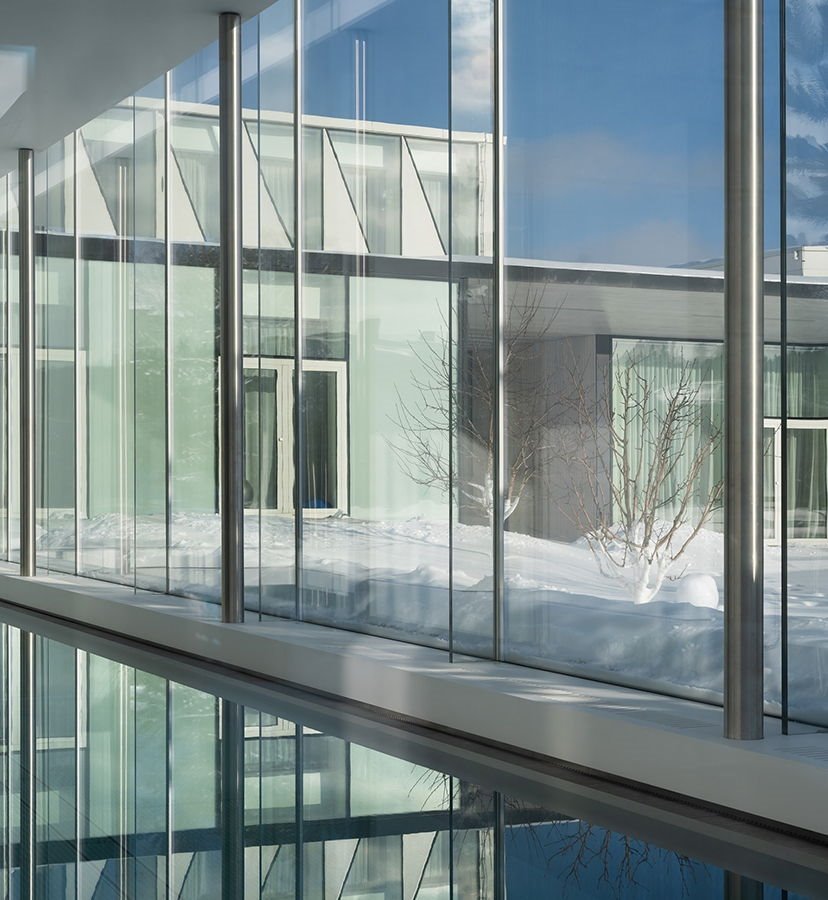 Perfect for any project, anywhere.
Lapitec is a totally green material for flooring, including swimming pool edges and bottoms. It offers numerous processing options for housing technical installations, vents or aesthetic finishes without affecting its resistance and qualities. Lapitec is also ideal for the design of natural stone shower trays, custom shower trays, stone spas and all those surfaces, including outdoor ones, that need to express a natural appeal while retaining high technical characteristics.

Finishes
Lithos
Bianco Assoluto - Essenza Collection