Al Manthia Hotel
Rome, Italy
The perfect welcome for an exquisite location.
Situated just a stone's throw from the Trevi Fountain and Piazza di Spagna, the Al Manthia Hotel has revamped its interiors, opting for three different finishes to enhance its well-organised internal spaces.Lapitec "full-bodied" sintered stone was therefore chosen by the designers for both the large surfaces in the communal areas and for more detailed features inside the rooms, where materials characterise the furnishings.
Lapitec: form and substance.
The articulate Al Manthia Hotel project uses Lapitec both as a material to furnish and decorate the interiors and as a structural and architectural element. The final result is a combination of colours and aesthetics, with sintered stone coming together with other elements such as wood, panels and cladding.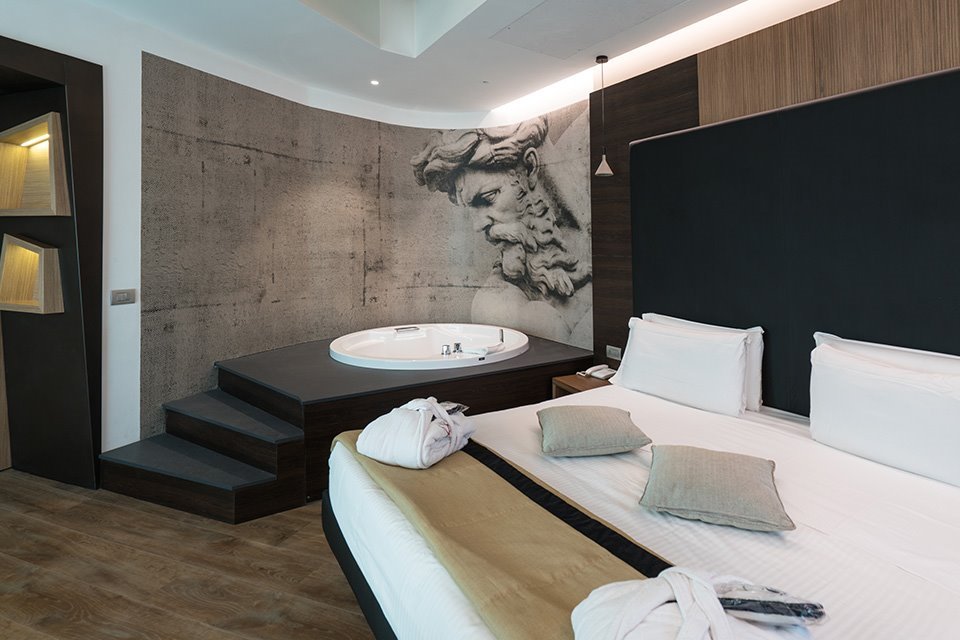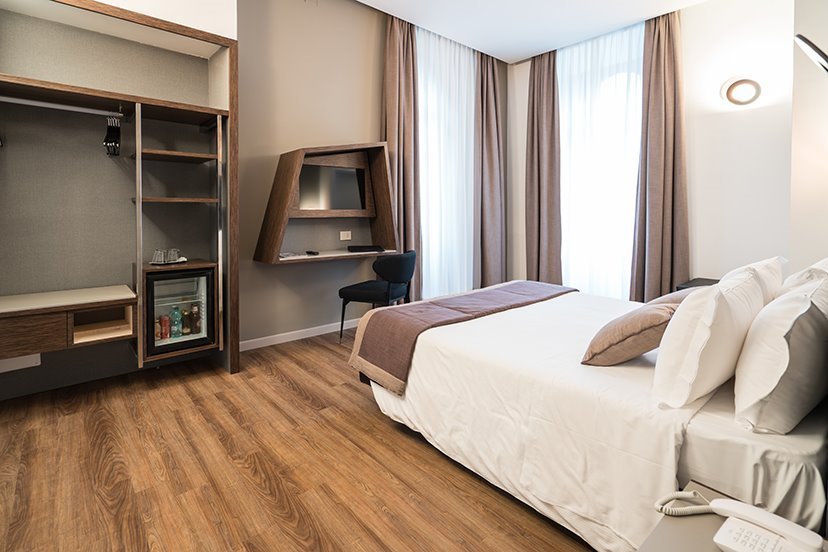 The tops of the bedside tables and desks and the other horizontal surfaces in the rooms and suites are made from Lapitec in Terra Avana with an Avana Satin finish: this choice blends in perfectly with the dark grain of the wood used for the small tables and flooring.
The colour Terra Moca, again in a Satin finish, was instead chosen for the large curved surface in the breakfast room and for all the tables: a room with a very natural and soft light thanks to Terra Moca, which instantly creates a warm and welcoming atmosphere.
In the reception area, on the other hand, a more structured surface was used: Grigio Piombo with a Dune finish. The stairs and desk share the same finish and colour, which acts as a great contrast to the room's bright look, created by the light wooden flooring and tiny LED lights built into the Lapitec stair backs.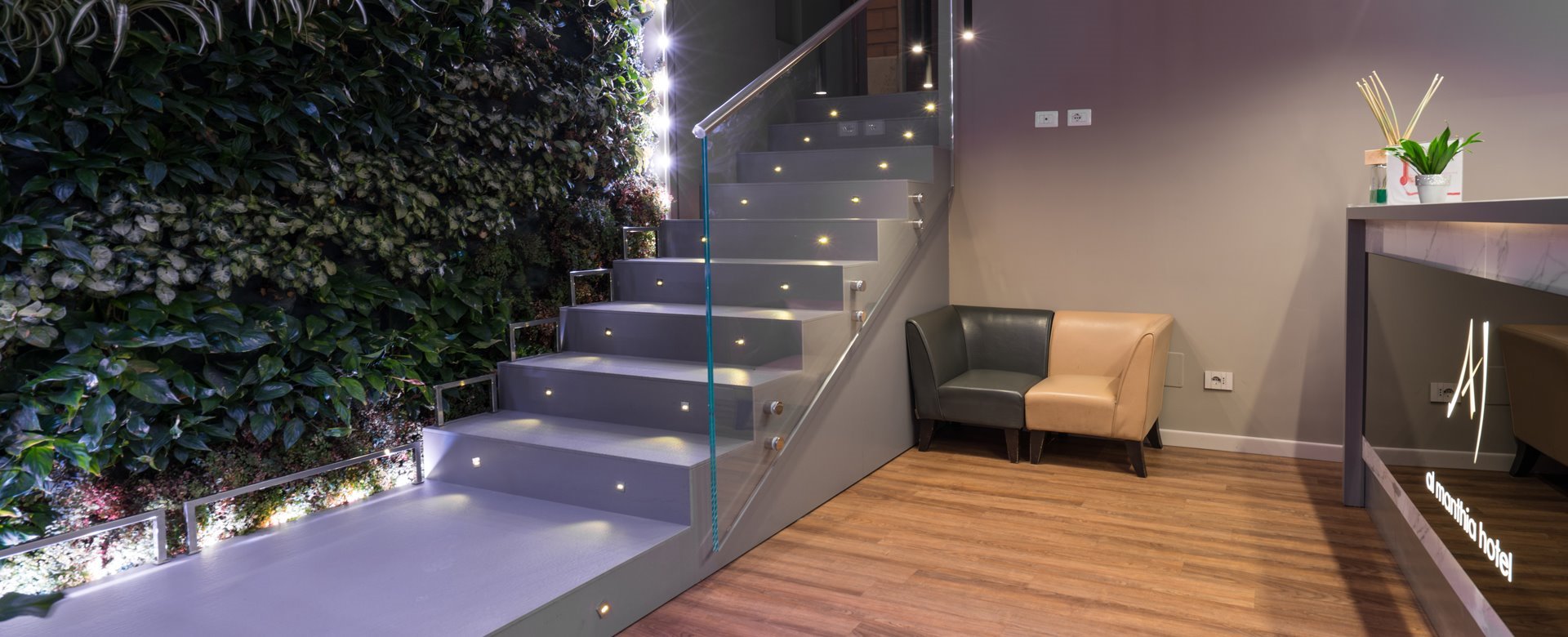 Lastly, the suites are ruled by Nero Antracite in a Vesuvio finish: a strong and authoritative colour that is used to clad the whirlpool, picking up on the colours and shades of the walls, which are covered with a unique kind of paper.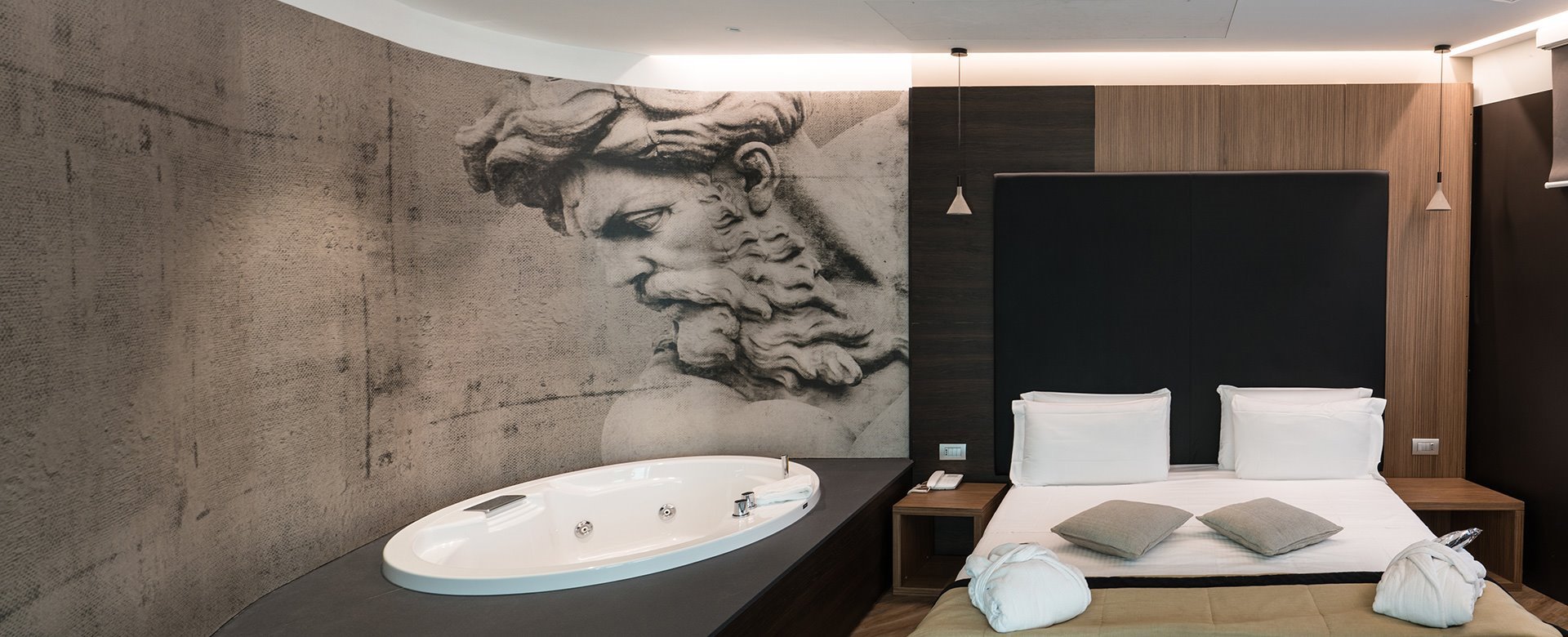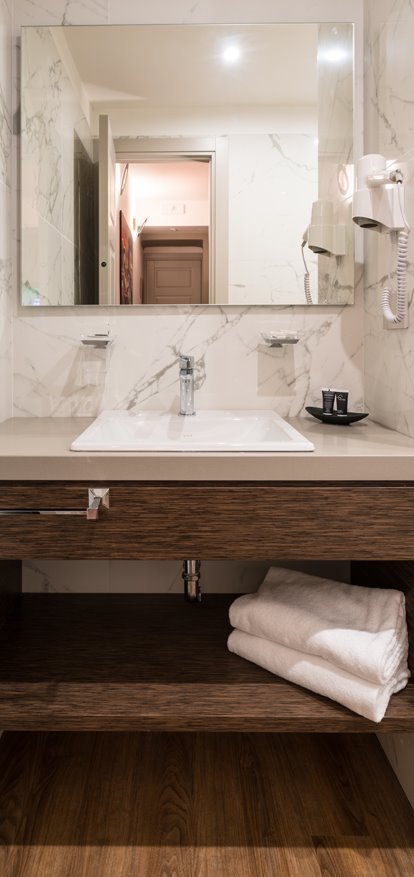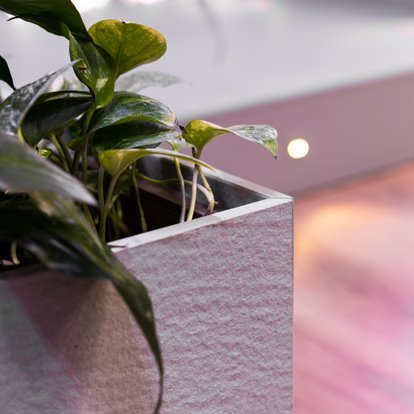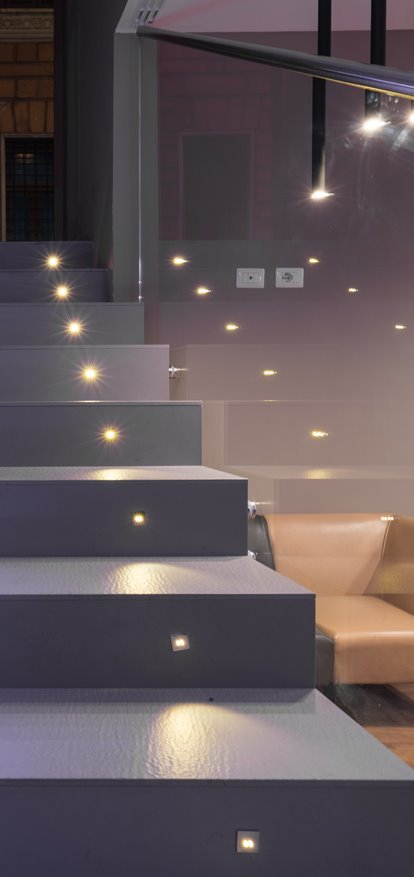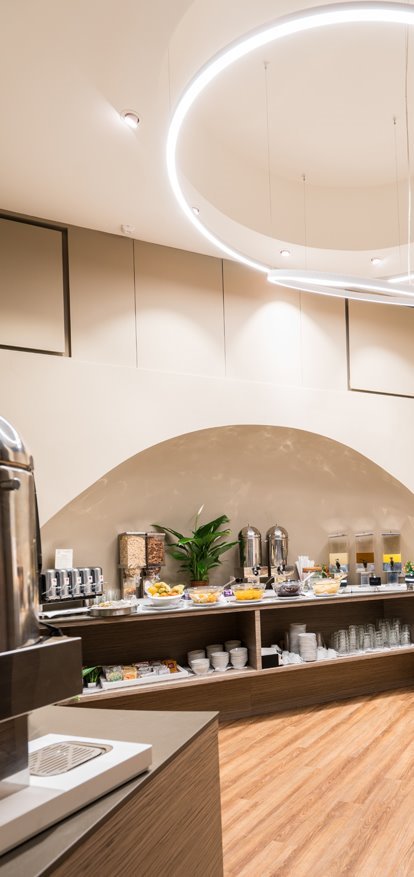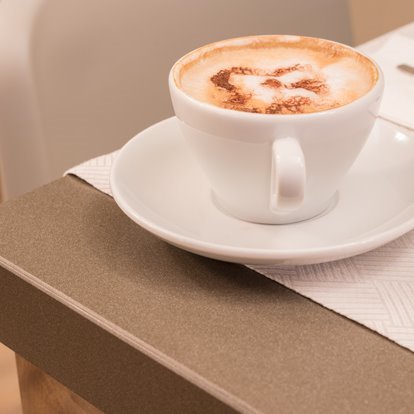 A mix of finishes and colours to create different yet harmonious rooms
Lapitec's Satin finish in all of its elegance: a pleasant and natural feel, characterised by a soft glossy appearance that makes this material versatile and functional for cladding and tops. The Dune finish, on the other hand, has been made using micro-bush hammering, which creates a subtle, textured chiaroscuro effect. Lastly, the Vesuvio finish, with its intrinsic strength, is perfect for the cladding inside the suites.
Applications
Living
Pool & Spa
Bathroom
Finishes
Satin
Terra Avana - Essenza Collection

Satin
Terra Moca - Essenza Collection

Dune
Grigio Cemento - Essenza Collection

Vesuvio
Nero Antracite - Essenza Collection